How Lingerie Can Enhance Foreplay
What do we want? More foreplay! When do we want it? Literally-all-the-time.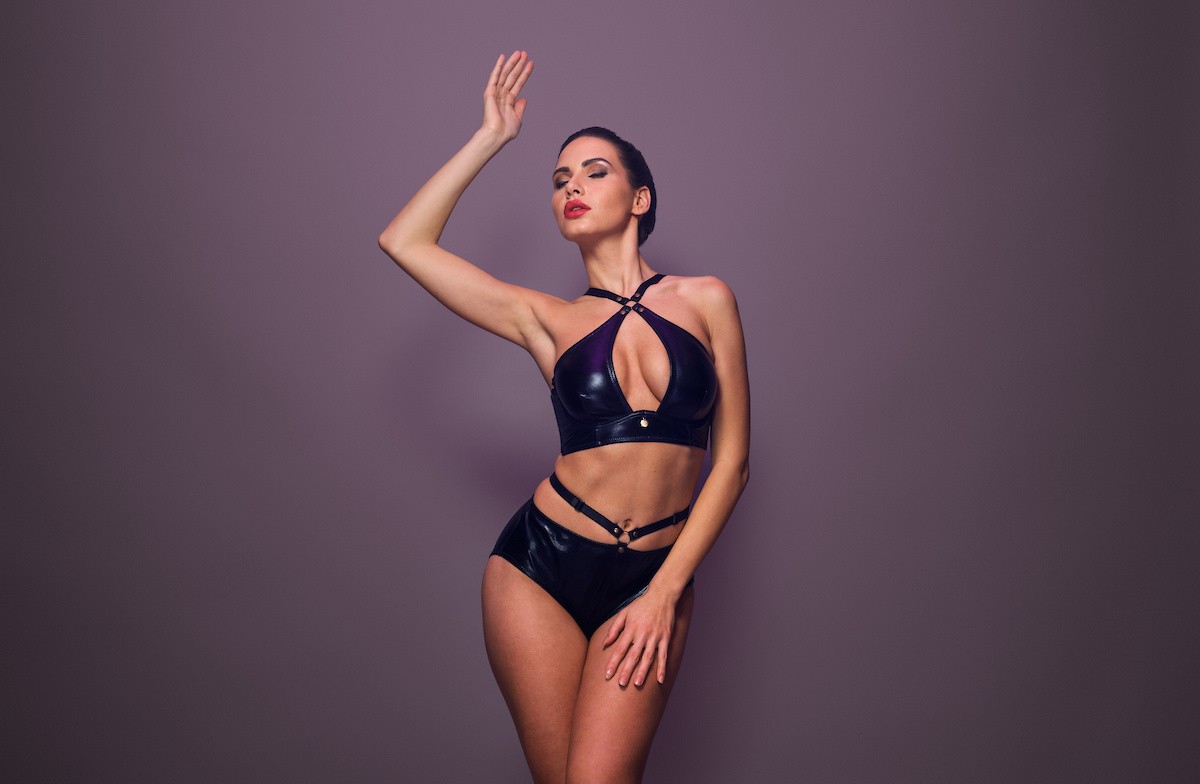 We've said it once, but we'll say it again, foreplay is the key to better sex. Not only does it help to warm you up for penetration (if that's on the cards), but it builds sexual anticipation, increases intimacy and is the key to orgasm for many vulva owners.
However, as a society we have a pretty narrow view of what foreplay is. It's not just blow jobs and fingering, no no no. Foreplay can be a sensual massage, a naughty sexting session, or even just some intense eye contact.
In this blog, we show you six ways to boost your foreplay using lingerie. From using it to build anticipation, to getting yourself in the mood, a set of well-fitting lingerie is a fabulous foreplay secret weapon.
Striptease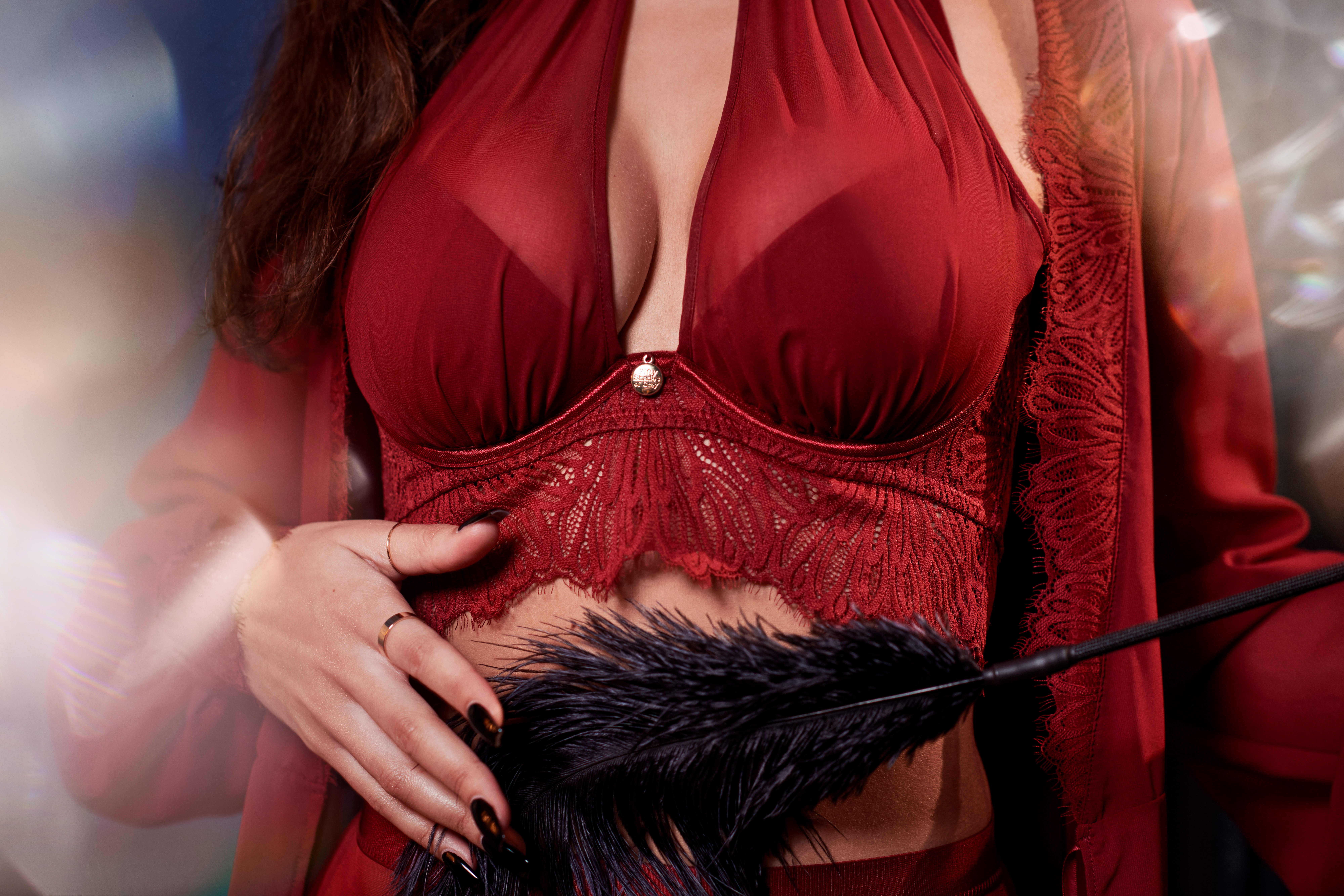 An oldie but a goodie, nothing beats a slow and sensual striptease. While you may not have the choreography of a Pussy Cat Doll, or a giant Champagne glass to splash around in like Dita Von Teese, it doesn't matter! Just slowly removing your clothes to reveal some gorgeous lingerie is totally hot, hot, hot!
We've written a whole blog about the art of striptease, which is packed full of tips and tricks for how to get your kit off. However, our key bits of advice are:
Have a game plan There's nothing worse than getting tangled up in your skinny jeans when you're trying to embrace your inner sex siren. Think ahead to how and when you're going to remove each piece of clothing.

Opt for lingerie pieces that slide off easily We're talking ribbon-tied babydolls, silky robes, and front-fastening bras.

Take your time Build up the sexual anticipation by slowly peeling off your clothes layer by layer, keeping eye contact the entire time. By the time they are finally allowed to touch you it'll be explosive.
Pearly Whites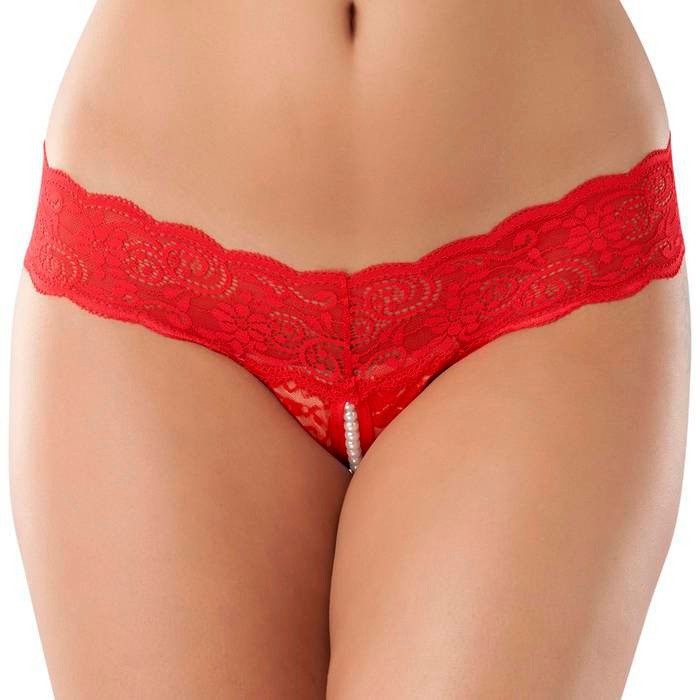 Remember that scene from Sex and The City when Samatha runs up several flights of stairs in a peal thong? Well, the reason she is so flustered by the time she reaches the top is down to how a pair of pearl undies stimulates your clitoris as you move.
Usually made from elegant lace with a string of smooth pearls running right along your vulva, pearl knickers look good and feel even better. They work by gently rolling against your pleasure zones when you walk, rock side to side, or even have a cheeky boogie.
Pearl underwear are a perfect addition to foreplay as they get your motor running hours before the main event. You could pop them on before work, have a fun eight hours racing around the office and get home ready to tear your lover's clothes off.
They're even more fun if your lover knows you're wearing them. What's hotter than knowing your partner is coming home ready for a good time? The sexual anticipation will be boiling over!
Role Play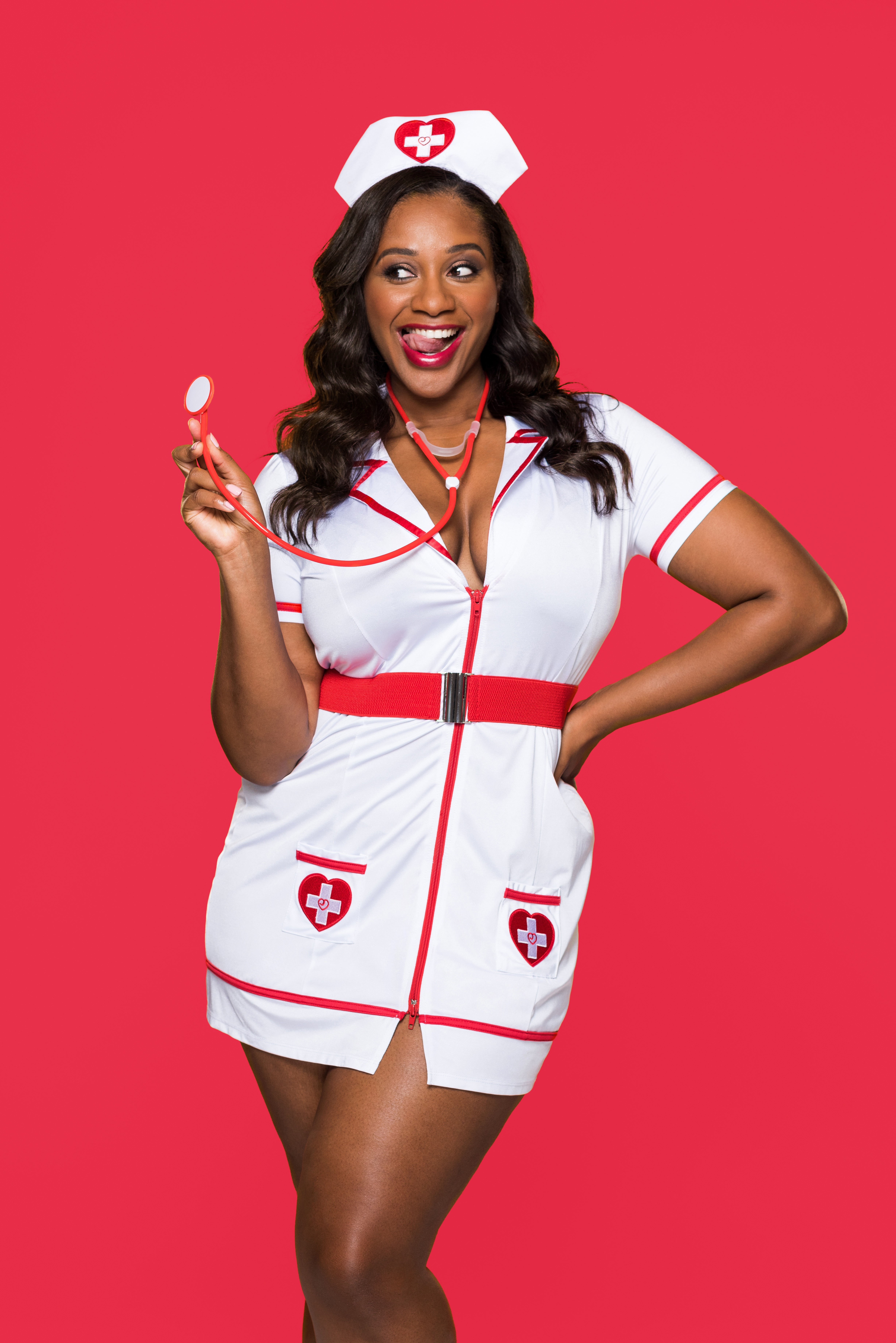 It doesn't take much to set the scene for sexy role play. A cracking playlist, a carefully selected room fragrance, or just a wig is enough to engage the power of suggestion and get your imagination running. However, costumes are a firm favourite for role play lovers.
Slipping out of your cosies and into a police officer's uniform is an incredible way to mix it up and put a little bit more play into foreplay.
By taking on roles, you and your lover will bring another dimension to sex. Not only can you touch and tease each other, but you can heighten the tension with dirty talk, too.
If a traditional uniform or superhero costume doesn't feel like your style, you can keep it simple. Wet look fabric lingerie is perfect for taking on a Dom persona, while soft pastel lace is ideal for playing the angelic virgin.
Suprise!
Initiating sex can be difficult. While you know your partner loves and desires you, the fear of rejection can make it feel like too much of a risk. However, by greeting your lover in a set of lingerie that makes you feel beautiful, you needn't suffer the nerves of asking for sex – your body is a big declaration!
For the perfect lingerie reveal you have a few options. Why not opt for the ultimate classic of accessorising your set with nothing but a trench coat, a pair of heels and a smile? Act the innocent and when they go to take your coat, BAM, you're standing half naked in their living room.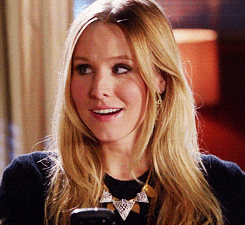 If you live with your other half, deck yourself out in your finest lingerie in secret. Then when you're zipped with your suspenders in place, call them in (to do a mind-numbing chore if possible) and when they arrive BAM, gorgeous sexual beast right there in front of them.
These fun lingerie surprises make sex into more of an event, and we're sure your lover will love to see the effort you've put in to excite them. After all, effort is sexy.
Pocket Rocket
As you may have noticed, we're big fans of building sexual anticipation here at Lovehoney. We believe that going about your day knowing you're going to get some when you head home is a hot way to get your motor running. After all, sexual desire starts in the mind.
This is why we love the idea of slipping your undies into your lover's pocket to find.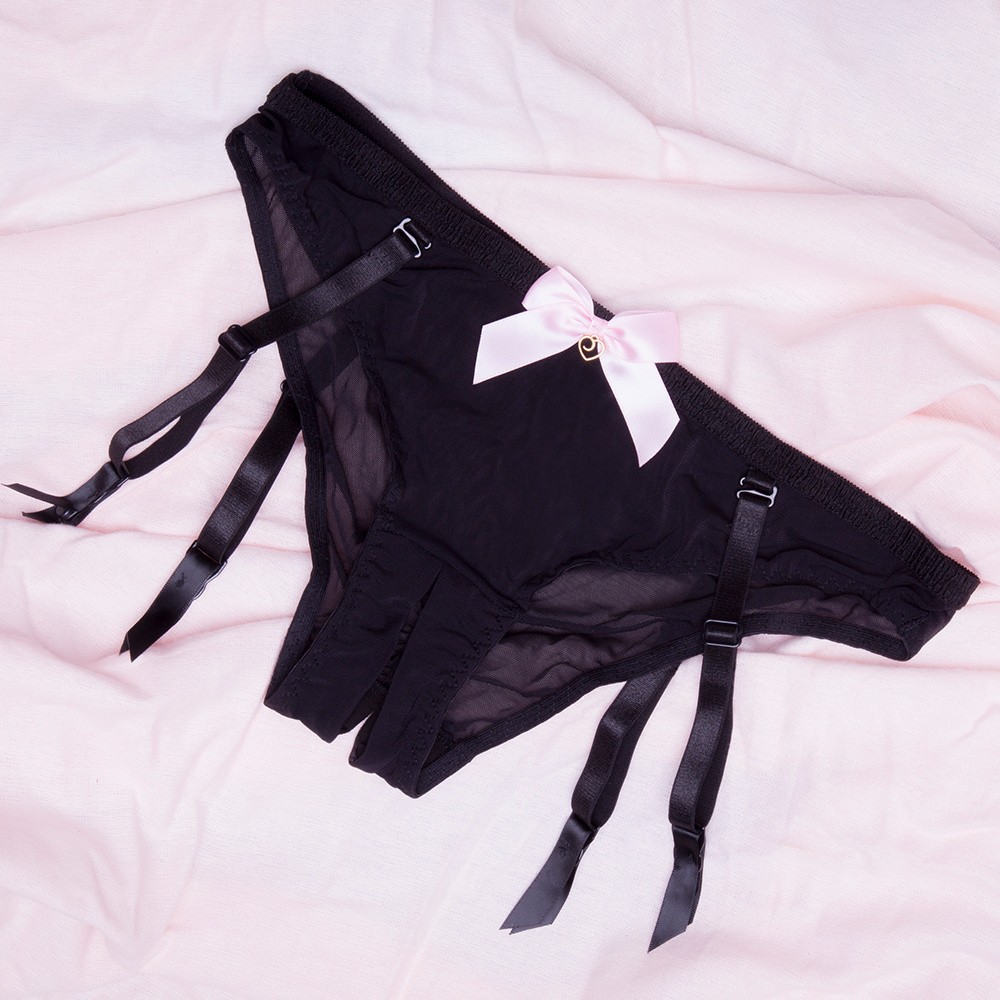 It doesn't matter if they're clean or dirty (you kinky minx) it's the ultimate power move to pop a pair into their coat pocket before they leave the house. Then, you can wait for them to innocently fish for their keys and discover your cheeky surprise, or you can send them a heads-up message.
If you want to step it up a notch (and we know you do) why not try this daring move while the two of you are out to dinner? Slip those bad boys off and put them in your lover's hand.
Then, watch them get hot under the collar as they realise you're knickerless and horny while you chow down on your carbonara. We bet they won't be patient enough to see the dessert menu after that...
Ready For Your Close-Up?
Another classic way to improve foreplay with lingerie is to have a little photoshoot.
These sexy photos are obviously a great way to excite your partner. You can send the pics to them while they're out of the house (or just watching TV if you're both working from home).
However, you need not send the photos to anyone – sexy lingerie photoshoots are actually great for getting yourself in the mood too. By carefully selecting pieces that highlight your favourite body parts you can start to see your body in a sexual light, which can feel empowering and be a huge turn-on.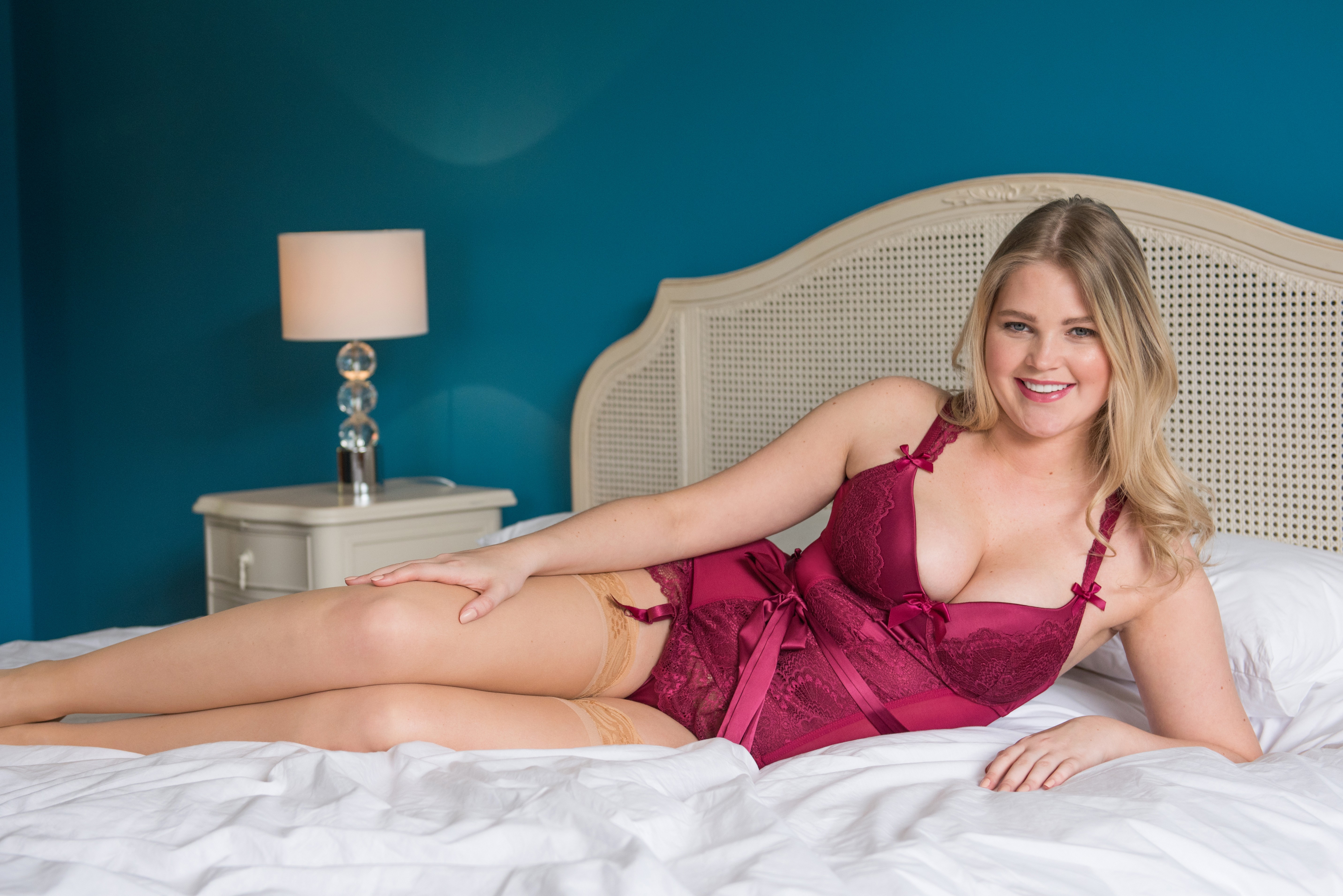 Sexy photo aficionado Scotty Unfamous has graced us with her amazing advice in our podcast episode How to Take the Best Nudes, which you can listen to now. But if you haven't got 45 minutes, her main pieces of wisdom are:
Create a mood Don't just whip down your trousers and start snapping, take the time to set the scene. Pop some smooth R&B on, light some candles and transport yourself to a sexy, otherworldly space.

Take vudes Rather than clicking a load of static images, try vudes. Vudes are nude videos, which allow you to try a load of different positions to see which looks best. Then, when watching back you can screenshot your favourite parts.

Set the scene Think about the whole image by remembering the background (there's nothing sensual about three days of unwashed plates in the background). Try mixing up your lighting to change the vibe of the scene – a red scarf over a lamp is a quick and easy way to add a sexy rosy glow.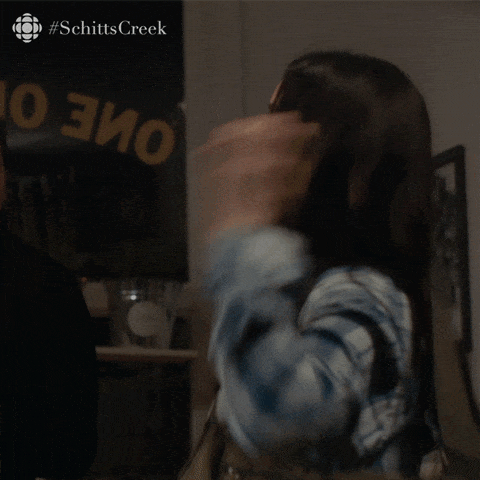 Lingerie made for the bedroom