"My First Toy" - November's Review of the Month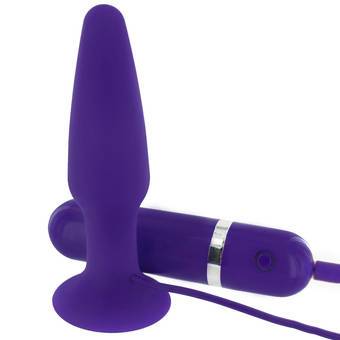 Reviewing products is a great way to let us know what you think and help others to make informed choices when they are shopping at Lovehoney. We always enjoy reading reviews about your latest purchase.
Plus, we like to thank you for all your hard work every month by selecting our favorite user submitted review. Each review is entered to win $150 to spend at Lovehoney for even more fun sex toys!
This month's winner reviewed the Bedtime 10 Function Vibrating Butt Plug and included helpful information for those new to anal play, which we always appreciate.
"I'm happy to report, however, that with a little lube it slides right in, and sits fairly comfortably, even for a complete novice like myself. The feeling of having something stuck up there was, obviously, a little strange, but the overall shape and feel of the toy seems perfectly designed to acclimatize you to it without any undue discomfort." Read the whole review by Panzer.
Continue reading to find more reviews from our runner's up, could you be a winner?
---
These three reviews were chosen as runners up for November, each writer receiving 2,000 Oh! Points to spend on anything they like from Lovehoney. Could you be our next top reviewer of the month of December? Submit your review now to have a chance to win!
Runners Up
Cock o' the South's review of the Tenga Flip Hole Masturbator
"My whole cock glowed with pleasure and I had an orgasm that was right at the top of the Richter scale. I screamed so loudly that my throat was hoarse throughout the next day (the masturbator is less noisy than the stroker in use: it's the scream you let out at the end that makes the noise!).How does it work its magic? It's probably best not to ask…"
Khaleesi's review of the Tie & Tease Sex Game for Couples
"This game allows you to switch from Dominant to submissive and vice versa throughout the game, which is great if like us you want instruction on the side you're less comfortable with. For example I've always found roleplay a little awkward. I love being Dominant, but that's me! Not a character with me pretending to be a strict boss or headmistress! So with scenarios like "You've been pulled over for speeding. You have two minutes to convince the officer not to write you a ticket in exchange for…""
Lovebird_x's review of the Mandy Mystery Sexy Fishnet Mini Dress
"I quickly found I could wear this miraculously stretchy dress as either a knee length or a barely-skimming-my-bottom length dress, with the top half staying in exactly the same position. It looks like a tight fit, with no pouching or gaping around the waist, but feels like a loose fit. To the point that it feels like you have nothing on at all, really! I would say this would fit women several sizes smaller or larger than me, as the dress does basically try to shrink back to it's out of the packet size (but without sucking you in with it like most 'elasticated' things!). It is quite possibly the most perfect fitting dress I own!"