Winning the Kegel Olympics: Lovehoney Review of the Month
Each month we choose our favorite new sex toy review (from our growing database of over [[stats:reviews]]!) to win a special $150 Lovehoney gift card. This month's winner delievered a champion review that was not only helpful but amusing - it's a perfect 10 from us! Get a taste from the below extract:
"And here we are at the start of the Kegel Olympics 2015. First up, representing Great Britain, is Caliente. She's a intermediate kegel exerciser, but at 36 she will have her age against her in this competition. Her previous personal best was with beginner jiggle balls at a featherweight of only 56g. She smashed the European beginner's record by easily holding them in all day without even feeling them move. But is she really ready for the heavyweight division? Today we're going to find out as she attempts the biggest challenge of her kegel career, the Fifty Shades of Grey Inner Goddess Silver Pleasure Balls, weighing in at a massive 221g. Can she lift these advanced balls and manage to complete the full snatch, clean and jerk?" Read the full review.
Read on below for the latest runners up and to find out how you can be in the running for next month:
---
Runners Up:
Disappointed that you didn't win top gong this time? Luckily we've also chosen a handful of runners up to receive 2,000 Oh! Points each credited to their Lovehoney account.
OUCH! Thank you ;)'s review of Lelo Hugo Remote Control USB Rechargeable Vibrating Prostate Massager
"So, aside from the obvious (ie, penis sleeves) we don't really have toys "for men" in our house, and we don't have toys "for women" either. We have toys for orgasms, and whichever of us a toy works for is the one who uses it. There was a lot of talk on the Lovehoney forum when the Lelo Hugo and Bruno prostate massagers appeared on the tester list, and a lot of that talk was from women asking, would that work for me? I was one of those women. I got lucky enough to receive the toy, and I didn't waste any time in finding out."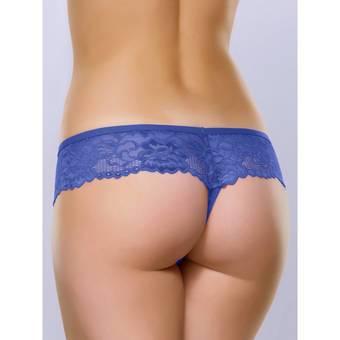 Briona87's review of Lovehoney Flirty Indigo Blue Lace Thong
"Having previously found out the largest "Flirty Thong" option was a bit too roomy for me (after my excess-tummy-skin-removal surgery, anyway), I went for the M/L (12-14) option. It fits my rather generous hips fairly well, without creating the dreaded muffin-top effect. The semi-see-through lace looks sexy, and it is very comfortable, even for day-to-day wear - some thongs (usually those that are not stretchy enough) get stuck between your bum cheeks in an uncomfy way, but I have not experienced this problem with this Indigo Flirty one."
Ruby Red Slippers's review of Lovehoney Humdinger Clitoral Vibrator
"At first I was afraid, I was petrified
I thought that I could never cope
When my vibrator died
And so I spent so many nights
Going to bed unsatisfied
I could've cried
Instead I browsed Lovehoney's site
So I placed my order
And after only 2 days
I came home from work and found
The Humdinger delivered to my place"
Want to get involved?
Fancy trying your hand at writing product reviews? We'd love to hear what you have to say about your recent Lovehoney purchases (whether you loved or hated them!) Submit your review now to be entered into our next competition. Be sure to read our guide to Writing Winning Product Reviews first for insider tips.
---
You may also like: