Position of the Week: Concertina
If you're looking for gentle penetration and a subtle introduction to a Dom/sub scenario, Concertina could be the position to fold and entwine yourself into. It may look complicated, but once your arms and legs have mastered it, you'll be off.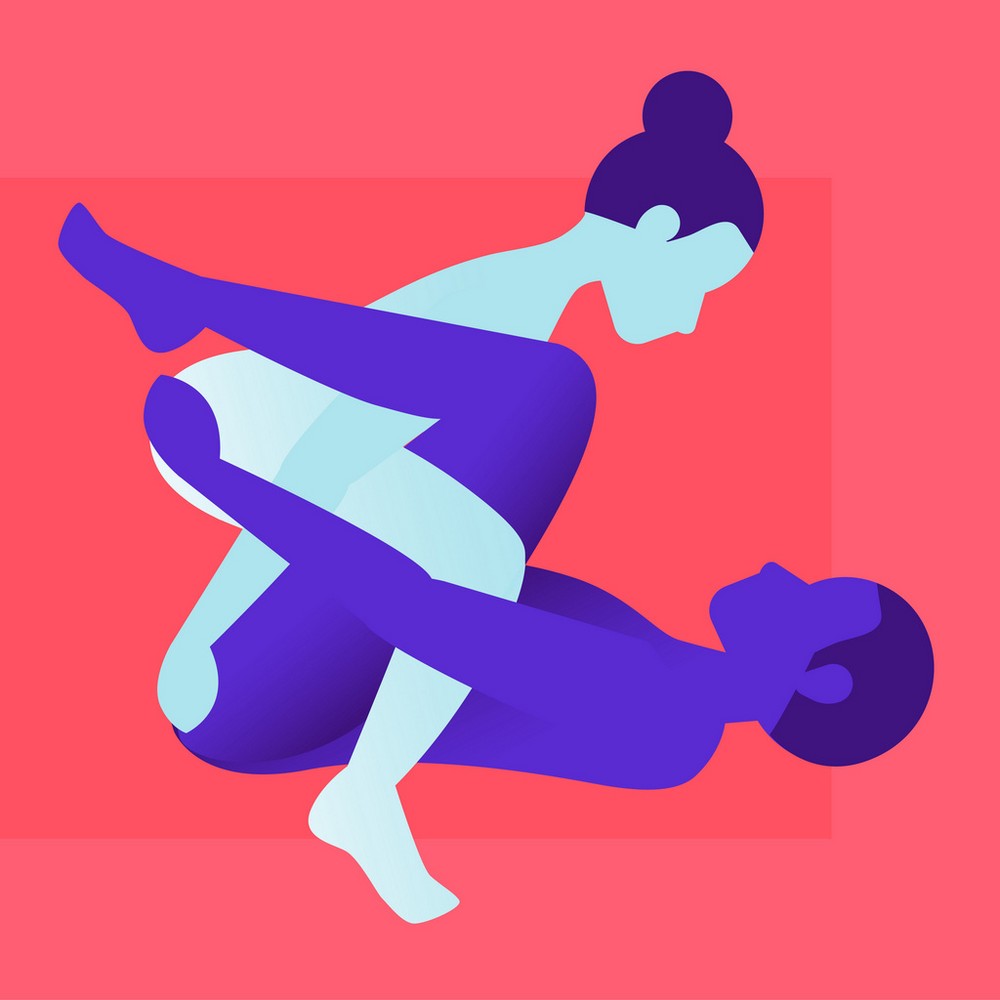 How?
One partner lies on their back with their legs bent and raised. The other partner squats over them and straddles them with their feet positioned either side. The reclining partner places their legs on the shoulders of their partner and puts their hands on their butt to help pull them in. The penetrating partner reaches back with their hands to use the reclining partner's hips for balance and support.
Why?
Intertwining your limbs gives both partners fantastic support and resistance, and enables you to completely tailor the depth, pace and angle of penetration. Concertina also gives the penetrating partner a nice bit of control in the driving seat, introducing a kinky Dom/sub scenario which could be explored further.
Try
Take advantage of this position being a delightful tangle of limbs and further the Dom/sub scenario by introducing restraints for the reclining partner. Restrain their ankles with a spreader bar or handcuff their wrists to add delicious kink and put the penetrating partner in complete control.
Make it even better
A wearable couples vibrator, love egg vibrator or vibrating butt plug could provide the 'buzz' to tip both partners over the edge. The added bonus of a vibrator with a remote control could be another way of putting someone else in the driving seat of your pleasure.
Not the position for you?
We're working to make sure that everyone is represented on our website, regardless of who you love, so we'll be using a variety of gender depictions in our Position of the Week posts. This will include straight, gay, lesbian, and gender neutral couples, but all positions will have details in the description of how to make them work for your own relationship dynamic.