Position of the Week: Intersexion
Meet at the Intersexion and enjoy sweet, languid sex that can go as slow and sensual or as fast and passionate as you like. Perfect for fans of shallow or deep penetration, Intersexion also offers up new angles that may be the key to outrageously powerful orgasms.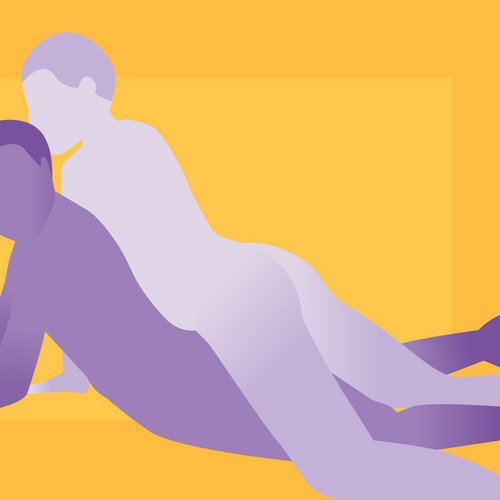 How?
The receiving partner lies down on their stomach, with their head at the top of the bed and their feet at the end of the bed. The giving partner climbs on top and lies with their feet on one side of the bed, and their head on the other side to create a cross shape.
Why?
Intersexion is ideal if you're bored with the same old angle of penetration, and want to mix it up a little. Depending on whether you indulge in vaginal or anal penetration for the position, the 45 degree angle of the top partner will give you new and exciting sensations for the G-spot, A-spot or P-spot.
The top partner is ultimately in control of the pace, and as each partner is facing away from the other, communication via your bodies is key. If a slow and steady pace is doing the trick, keep going at that pace. If fast thrusts are getting a good reaction, that's the way forward.
Try
If the flat positioning of the receiving partner isn't quite hitting the spot, slip a cushion or sex position enhancer under their pelvis to experiment with different heights of penetration. Remember – everyone is different and simple changes can give you big results.
Make it even better
Whether you indulge in vaginal or anal sex in the position, the addition of a butt plug for both or either partner could add a delicious feeling of fullness into the orgasmic equation. If added buzz is your go-to, there are plenty of vibrating butt plugs to choose from, and an exciting range of wearable couple's vibrators too.
Not the position for you?
We're working to make sure that everyone is represented on our website, regardless of who you love, so we'll be using a variety of gender depictions in our Position of the Week posts. This will include straight, gay, lesbian, and gender neutral couples, but all positions will have details in the description of how to make them work for your own relationship dynamic.