Position of the Week: Standoff
Say hello to getting upright and dirty with Standoff – a position that can be enjoyed in most locations and in tight spots too. Perfect for when you're feeling frisky and need a quick fix, as well as for taking it nice and slow. Vertical is back, baby.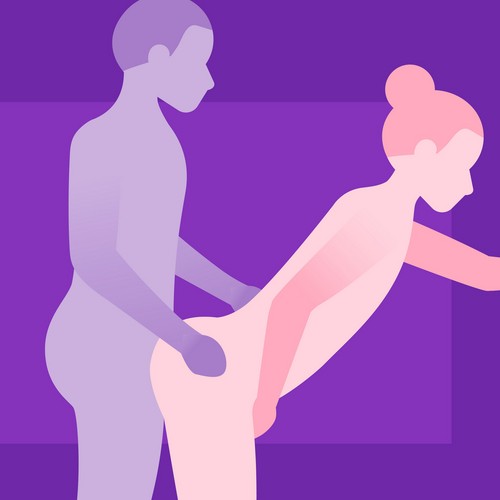 How?
One partner stands in an upright position and places their hands on a waist-height piece of furniture that is sturdy enough to support their weight. The other partner snuggles in behind them in an upright position and enters them from behind, holding on to their lover's waist to help guide them in with each thrust.
Why?
Standoff can start off nice and slow with a bit of foreplay and build up to a middle ground of penetration depth, with just a little tweak required if you want to go deeper. It's a particularly intimate kind of standing position as, without the direct eye contact, you are very much led by your bodies.
Try
The penetrating partner's hands are free to please, so their lover's external pleasure zones are up for grabs (quite literally). Why not add a wand vibrator or stroker to turn the Standoff position into an explosive pleasure party?
Make it even better
The penetrating partner can indulge in some good vibrations as well. They can even share them with their partner – vibrating hollow strap-ons, strapless strap-ons and vibrating cock rings all provide scintillating vibrations and are super-easy to introduce to this position.
Not the position for you?
We're working to make sure that everyone is represented on our website, regardless of who you love, so we'll be using a variety of gender depictions in our Position of the Week posts. This will include straight, gay, lesbian, and gender neutral couples, but all positions will have details in the description of how to make them work for your own relationship dynamic.