Position of the Week: Sunday Brunch
Nothing beats a nice bit of Sunday Brunch, especially when what's on the menu is bursting with pleasurable possibilities. Find your best spot for dining and get into position as one partner devours the other while enjoying a spectacular view and build-up to an explosive finish.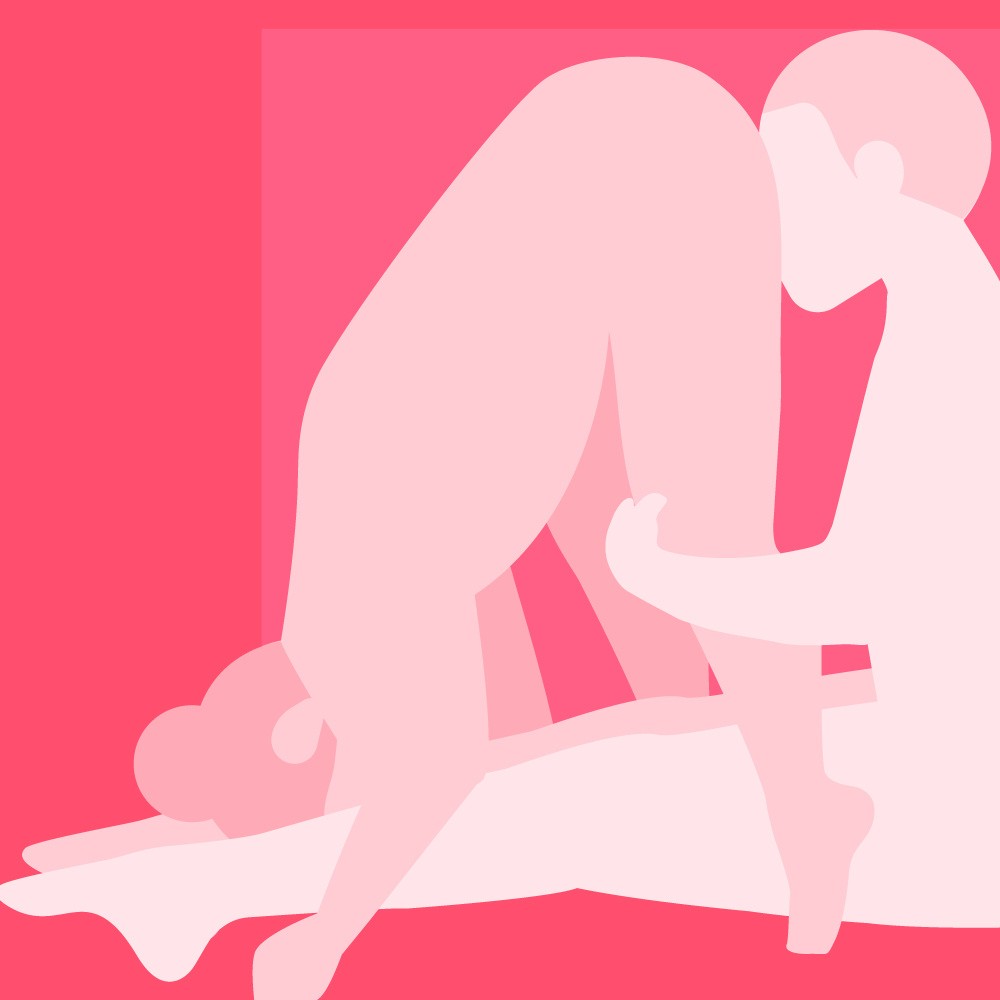 How?
The giving partner kneels in a seated position, whilst the receiving partner stands with their feet either side of the giving partner's thighs, folds at the waist and places their hands either side of the giving partner's ankles.
Why?
The bent-over positioning of the receiving partner opens them up (quite literally), welcoming the giving partner to explore their vagina or anus with their tongue to discover what cunnilingus tricks work their magic.
Try
The giving partner can pull the receiving partner in closer and hold onto their thighs to provide a bit of resistance whilst their tongue gets to work. The giving partner's hands can also be freed up to add their fingers, a clitoral vibrator (if the receiving partner has a vulva) or a stroker (if the receiving partner has a penis) to the mix.
Alternatively, the giving partner might want to treat themselves to a bit of self-pleasuring while they make their partner squirm with delight.
Make it even better
Make it a brunch to remember and reach for the condiments (aka flavored lubes) to really get the taste buds excited.
And why not choose a side of added buzz in the bum for either or both partners? Pulling out some vibrating anal beads at the point of climax, or letting deliciously fulfilling sensations build with a vibrating butt plug could tip your Sunday Brunch into a whole new league.
Not the position for you?
We're working to make sure that everyone is represented on our website, regardless of who you love, so we'll be using a variety of gender depictions in our Position of the Week posts. This will include straight, gay, lesbian, and gender neutral couples, but all positions will have details in the description of how to make them work for your own relationship dynamic.