"Happy Housewife to 50's Vamp!" - Review of the Month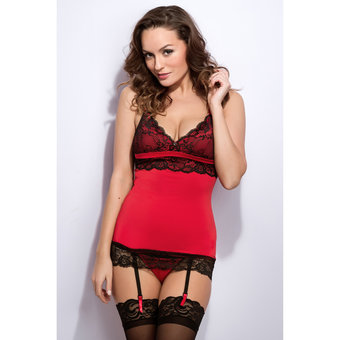 We love reading your product reviews, and every month we choose our favorite to win a $150 Lovehoney voucher. Everyone who submitted a product review, whether positive or negative, during February was eligible to win, and this month's prize goes to Greenwine for their review of the Lovehoney Adore Me Lace & Microfiber Chemise Set.
Greenwine described the fit, feel and quality of this lingerie set perfectly, while offering constructive feedback on how it could be even better:
"Teamed with some semi-opaque black lace-top stockings, simple sheer black knickers and a pair of pretty red suede shoes, let's just say hubby had a VERY happy homecoming (and so did I!)"
"One potential improvement - add another pair of loops so the chemise can take six suspender straps. But that's maybe an unfair criticism - this is pretty, sexy, curvaceously flattering and wild-romance-inducing!"
Check out the full review by Greenwine, and read on below for the runners up:
---
That wasn't the only awesome review in February! We've chosen three runners up to win 2,000 Oh! Points each to spend or save on their Lovehoney account. Would you like to enter for next month? Read through our How to Write Winning Product Reviews guide for tips on making your review stand out.
Runners Up
---
ef's review of Toy Joy Strapless Strap On Double Ended Dildo 7 Inch
"When we came to use the toy (which we did that very night due to our excitement), we had a warm-up with some of our other toys first. I was very excited by this time and therefore was getting quite wet. The head went into my vagina well, but as soon as I moved it started to slip out. It was so heavy I was having to hold it in. And that wasn't the only problem! Because I was having to hold it in and try and point it in the right direction, it took us a good 5/10 minutes to find a position for my boyfriend and I which meant that the pegging would work. (Perhaps I just need better muscle control and more practice before using a strapless, I'm not sure!)"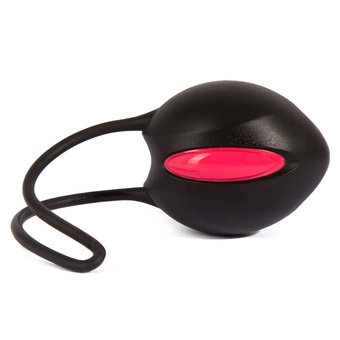 Subdom27's review of Fun Factory SmartBall Uno Kegel Exerciser
"It's something that you can pop in wherever you are, and you can go about your general business. It's not going to make you squirm in your seat (much), so wearing it in public shouldn't be too much of an issue. Although it does help to squeeze yourself around the ball whilst it's inside, even if you don't, we've been told by others that you still get some benefits to your muscle strength."
MiniFirefly's review of Lovehoney BASICS Gold Metallic Lady Lustfinger Mini Vibrator
"I think this is a great product for someone who wants simple, quick, easy clitoral pleasure. The head of it is beautifully tapered so that you can press with either the tip or the flat edge for varied sensations. Something you can whip out and every time it will perform as required."
---
You may also like: