15 Romantic Date Ideas for Couples
Whether you're looking to break the ice with a new partner or reignite that spark with a long-term lover, a romantic date can do wonders for your relationship.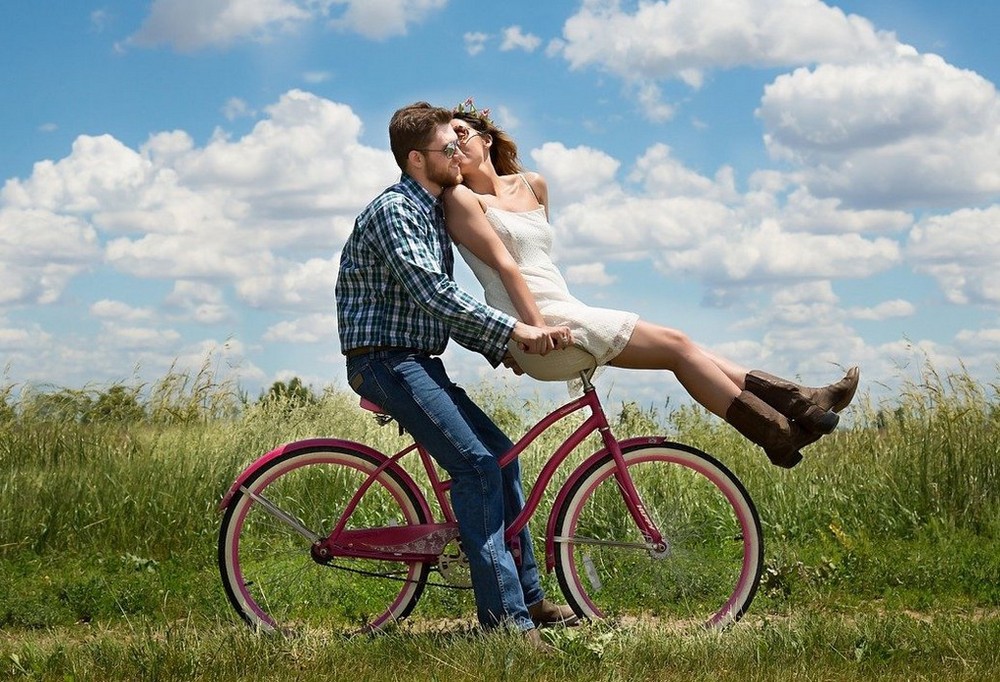 It's one of the best ways to get to know your partner and spend some quality time together, all while doing something you both enjoy. Not to mention, it's a good time to try something new in or out of the bedroom.
But, we know it can be tricky coming up with romantic date night ideas, especially if you've been together for a while. That's why we've put together a list of 15 of our favorite examples to help you bring the heat.
If you're bored of fancy dinners and flowers, these romantic date ideas will help you plan something a little different for you and your partner. From romantic valentines day ideas to midweek dating inspo, take a look at our saucy suggestions and get ready to spice up your romantic life.
Make a sexy playlist
There's nothing like music to set the mood for a romantic night in. Sit down with your partner and create your very own bedroom playlist. Need some inspo? Check out some of our favorite sexy playlists to get started.
Try sensory play
If you're looking for romantic foreplay ideas, sensory play can be a great way to make things a little bit more intimate. Don a silky blindfold or whip out the feather tickler for an evening of teasing that will drive your partner wild.
Dress up
Who says you need a reason to get all dolled up? For a really romantic date night idea, put on an outfit you feel great in and enjoy some time with your partner. Whether you go out for a nice meal or simply sit on the couch, getting dressed up will help make it a night to remember.
Plan a scavenger hunt
If you're a new couple or have been together for years, a scavenger hunt is a fun way to get to know each other. Hide some of your favorite items around the house for your partner to find - maybe some naughty ones too - and make it a race to see who can find everything first.
Go to a spa
One of our favorite romantic valentines day ideas is a couple's spa trip. This way, you'll both get a bit of pampering and can spend some quality time together without any interruptions. From body wraps to manicures, a spa trip can be so revitalizing for you and your relationship.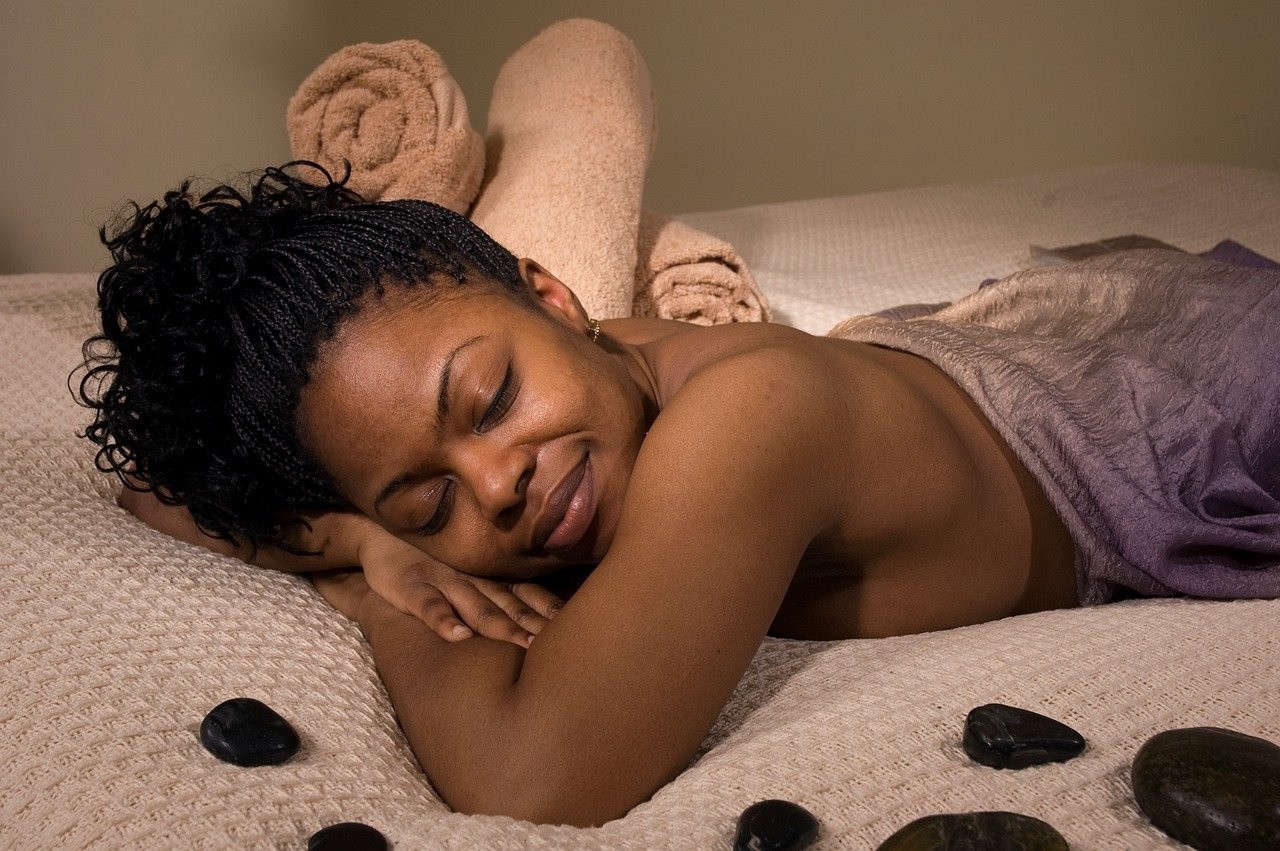 Give each other a massage
And you don't have to go all the way to a spa to get in on the relaxing action. If you want romantic date ideas that you can do at home, why not try giving each other a massage. Keep things PG with a gentle shoulder rub or turn up the heat with some erotic massage techniques.
Get physical
If you and your partner both enjoy exercising, getting sporty together is an ideal romantic activity. This way, you can get your heart rate up while enjoying your partner's company. Play a friendly game of tennis or attend a saucy dance class - the choice is yours.
Explore dirty talk
If you're searching for some more naughty romantic night ideas, why not have a go at dirty talk? Sometimes, sharing our thoughts and fantasies is all it takes to reignite that spark with a partner or get things going with someone new. If you want to try this flirty favorite, make sure to take a look at our podcast episode on all things dirty talk.
Cook something together
Whether you're a budding chef or are completely lost in the kitchen, cooking something together is a brilliant thing to do with your partner. Plan out a whole romantic menu to enjoy together or try baking something simple and delicious for a romantic valentines day idea you'll never forget.
Go thrift shopping
Another of our top romantic ideas for her, him or anyone, a couples trip to the thrift store can be a fun, out-of-the-box date. Hit up your local Goodwill and try picking out something for your partner. You can even have a competition to see who can find the ugliest items, with the loser having to get it.
Get back to nature
Sometimes, we just need a bit of a break. What better romantic date idea than spending some time outdoors? Whether you'd love to go on an adventurous hike or your head is filled with romantic picnic ideas, it's hard to go wrong with a day out in nature.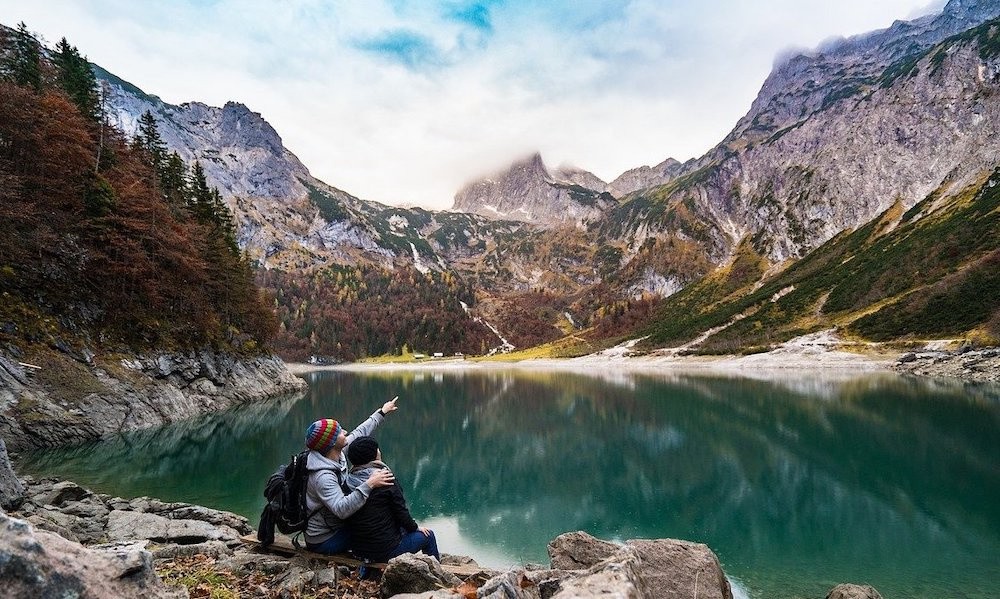 Head out for a day trip
Trees and mountains not really your thing? A short trip to another city can be just as romantic and exciting. Get in the car, put on some tunes and get ready to be a tourist for the day. Have fun exploring somewhere new and getting to know your partner at the same time.
Enjoy some playtime
Games aren't just for kids. Break out the board games for a romantic at-home date night that gives you the chance to unwind and have some fun. And if you really want to heat things up, how about a sexy game or deck of cards for hours of adult-only fun.
Do something creative
Doing something creative together is a great way to bond with your partner and deepen your connection. Go to a painting class, give pottery a go or try out collage to unleash your creative side and enjoy some time together as a couple.
Have a no technology night
And last but not least, our final romantic date idea is a no-technology night. That means no phones, no lights and no distractions. Plus, what's more romantic than a whole bunch of candles?
More sex advice guides
We hope you've enjoyed our romantic date ideas and are feeling ready to plan some memorable moments for you and your special someone.
Want even more sex and relationship advice? Check out the guides below for some more of our favorite tips.