8 Romantic Date Ideas You Can Do Without Leaving the House
Quarantine is the perfect excuse to take a hiatus from your tweezers, fall in love with elasticated pants, or forget the meaning of the word 'exercise'.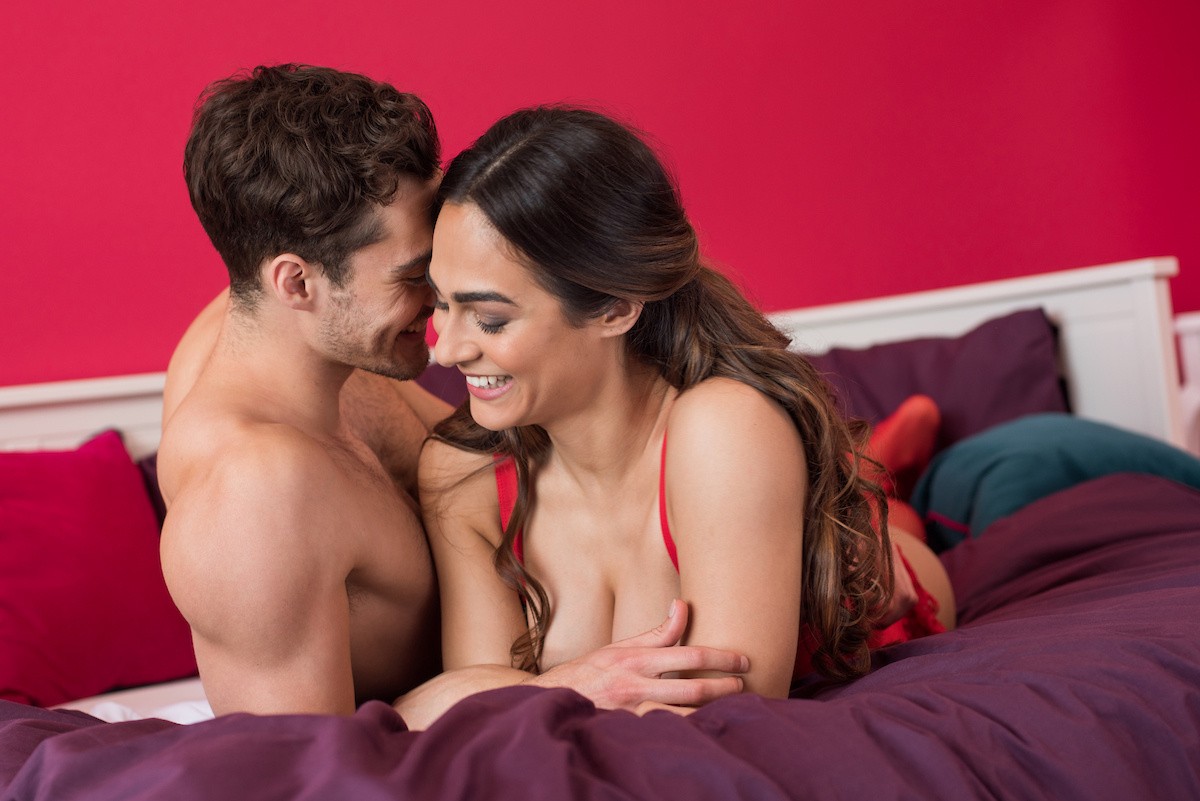 But it's not an excuse to give up on romance.
Call us old softies, but love, intimacy and romance is the strawberry-flavored lube that makes the world go around. It's essential for our mental and physical health (and it gives us the warm and fuzzies).
During quarantine, we challenge you to show your lover the best time they can have between four walls. We've compiled 8 quarantine date ideas perfect for passing the time and lighting your fire.
From virtual date nights, to romantic date ideas (including romantic bedroom plans) we've got dates to suit every occasion.
Romantic Date Ideas
Have a Happy Hour
A warm beer at your desk doesn't do much to fill the void of your favorite bar. Nor is it particularly romantic. However, get your cocktail shaker in on the mix and suddenly a Happy Hour for two sounds a lot sexier.
Even if you don't drink alcohol, taking the time to whip up a fancy quarantini (preferably with some sort of umbrella decoration) makes your date night at home feel like more of an occasion.
To really commit to the bit, pop on some jazz and a feather boa and turn your living room into an old-timey speakeasy. Gimme two fingers of whiskey and don't be stingy, baby!
Dress up
Just because you're stuck in the house doesn't mean you can wear those ol' faithful leggings to your quarantine date night. Oh no no, people, it's time to conjure your inner Fab Five and turn a serious lewk. We know you have a body hiding underneath that Slanket.
Take your time getting dressed, and act as if you were really going out for a fancy night out. Don't forget to add your favorite sexy lingerie underneath - that'll come in handy later.
Watch a sexy movie together
While watching porn together is a raunchy way to get your quarantine sex off to a flying start, it's not for everybody. However, popping on a movie starring some bonafied hotties engaging in a couple of well-lit sex scenes is a cultured way to get your freak on.
While we recommend avoiding anything with too much tragedy in it, there are so many sexy movies to choose from on your favorite streaming service. Check out our list of the sexiest films on Netflix for a few ideas.
Romantic Ideas for the Bedroom
Sexy games
With more time at home you can really put the play back into foreplay. Sexy games are a fun and leisurely way to get in the mood, and they're also great for foreplay inspiration.
Whether you're playing a saucy round of Truth or Dare, try a spot of roll play with some sex dice, or are in for the long haul with a board game like Nooki, introducing a sex game helps to build anticipation and take the focus off rushing into full-on-sexytime.
Try some new sex positions
While everyone else may be using lockdown to learn new languages, write their memoirs or run a marathon around their bedrooms, why not commit to mastering the Kama Sutra?
We'll always be fans of the classics, but quarantine sex is a great time to teach an old doggie style new tricks. This could mean something as simple as adding a sex toy to missionary.
Check out our Position of the Week series to get started, where we put out a new saucy position for you to try every weekend. Or check out our range of books, they're practically bursting with ways to flex your sex muscles.
Virtual Date Ideas
Tour a museum together
For lovers not quarantining together, it's critical you put time aside for each other. Luckily, we live in the digital age, meaning scientists have ensured we never have to leave the house again to have a good time.
For your virtual date night, whack on your webcam, connect with someone special, and tour some of the world's most wondrous galleries and museums, all from the comfort of your sofa (no pants required).
Check out this list of international museums offering digital tours and discover the collections held in the Guggenheim, the British Museum and the Musée d'Orsay in Paris.
Go for a virtual walk on a beach
The best thing about having a date night during quarantine is you're not limited to your local area. Sure, the bowling alley near your mom's house is cool, but how many people can say their other half took them to Hawaii on a date?
YouTube channels like this one have hundreds of HD videos of some of the world's most beautiful nature walks and fabulous beaches. And, no, we haven't gone mad, we realise that looking at a lovely beach isn't quite the same as being there, but if you're hoping to make your lover smile, we say get into the swing of it and commit to the bit.
Throw on your swimmies, pour yourself a Pina Colada and relax together on your own virtual beach. No collapsing beach umbrella necessary.
Have a trivia night
In case you hadn't heard, Zoom quizzes are so hot right now. It's never been more important to know your state capitals or be able to guess how many gallons are in a firkin.
But, instead of getting competitive with your pals, why not hold a personal trivia night just for you and your lover? You could go for a classic quiz, with each wrong answer resulting in someone removing a piece of clothing, or get them to answer some sexy questions about themselves.
Everybody wins!
Keeping quarantine romantic
Spending quality time with the one you love is more important than ever. Whether you're in a committed relationship, are doing long distance, or you've just started your love story, these days at home are the perfect time to connect and keep your flame alight.
Have you tried any of these romantic date ideas? Let us know in the comments which ones you like best.