The Sexual Happiness Podcast S2.E21: Should I Buy My Friend A Sex Toy? (With Krystyna Hutchinson)
This week Nick and Violet are joined by writer, actor, comedian and co-host of the podcast 'Guys We fucked', Krystyna Hutchinson, to chat about the concept of buying and giving sex toys to your friends.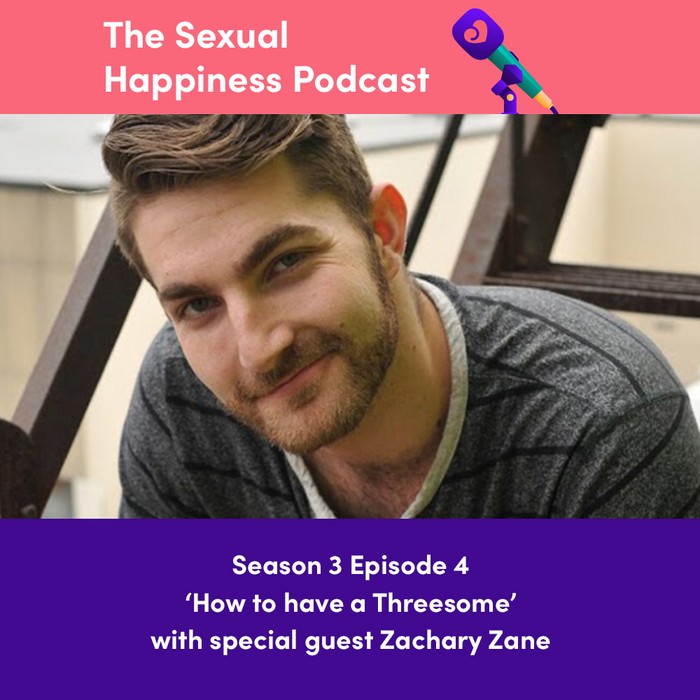 Are you comfortable talking about sex with your friends? Is it Ok when you're single, but 'oversharing' when you're married or coupled-up and know each others' partners?
Maybe it's a cultural, gender, age or sexuality issue that makes some of us shy and others so vocal and uninhibited? Would you consider buying a friend a sex toy - and how do you pick one?
Sod the bath bombs and novelty socks - bring on the vibrating cocks rings, clitoral stimulators and butt plugs! Sex toys are fabulous presents in the right situation for the right person - superb for giggles and also gratitude... just remember to read the room.
Alongside this hot topic the team share some little-known sex facts and the answers to your questions.
Got a question or subject you want us to cover? Email us at podcast@lovehoney.com.
You can also find us on Apple Podcasts, Soundcloud and Spotify, with new episodes released every Friday. Subscribe to stay up-to-date!