The Sexual Happiness Podcast S2.E10: Everything You Need to Know About Buying Lingerie
This week Nick is joined by fabulous new co-hosts; Anna and Violet, who are chatting about everything you need to know about buying lingerie.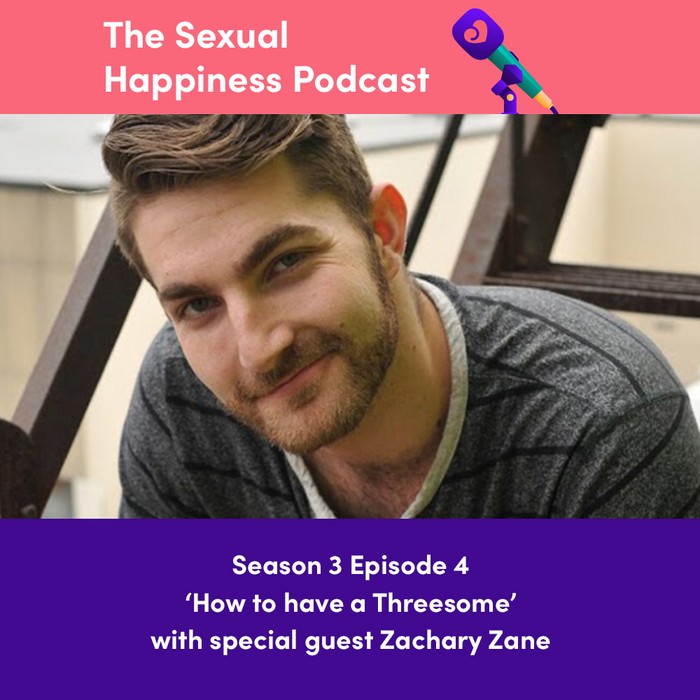 There is definitely a place in our lives for those comfy, old faithful, greying undies, but when should you bring out the big guns... the sexy lingerie? Should you save it 'for best' and only wear your posh pants in the bedroom, or as a signal for sexy time?
Does wearing something frilly and lacey 'for your eyes only' under your regular clothes add a confident spring to your step? And from a voyeur's perspective - is a 'nicely wrapped partner present' just that little bit more special?
Tune in for tips on how to choose something smashing for yourself or a partner from the vast array of lingerie styles and sizes available; from crotchless knickers and silky cami sets to bodystockings and sexy male underwear.
Alongside this hot topic the team share some little-known sex facts and the answers to your questions.
Got a question or subject you want us to cover? Email us at podcast@lovehoney.com.
You can also find us on Apple Podcasts, Soundcloud and Spotify, with new episodes released every Friday. Subscribe to stay up-to-date!