Scared Stiff: 6 Sexy Role Play Ideas for Halloween
There's no better time than Halloween to enjoy a spook-tacular time in the love shack or at a costume party.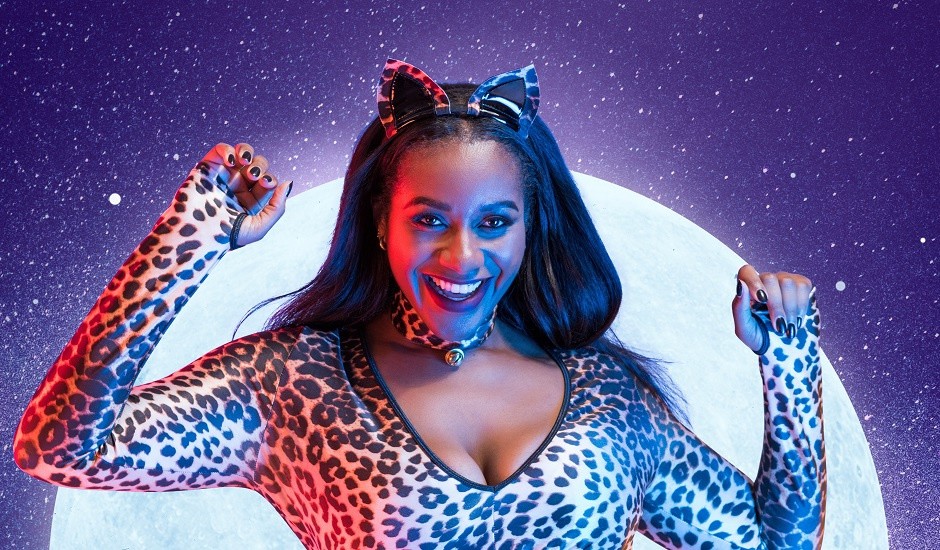 October comes but once a year and while we are certainly not adverse to a good dress up whenever the opportunity strikes, there's something about a sexy Halloween costume that just gets the blood pumping. You don't have to reserve the costumes just for the parties though, role play in the bedroom is just as deserving of your hottest looks.
We've pulled together our fave Halloween-esque role play costumes to make your night anything but dull. All you need to do is decide on which debaucherous character you want to play to stop your lover dead in their tracks.
Like any role play sitch, make sure you decide on a safe word with your partner before you begin so if things get too scary, you can cease play immediately. Consent is VIP, peeps. Always.
Check out our fave sexy Halloween costume ideas below.
6 Sexy Costume Ideas for Halloween :
Sexy Devil Costume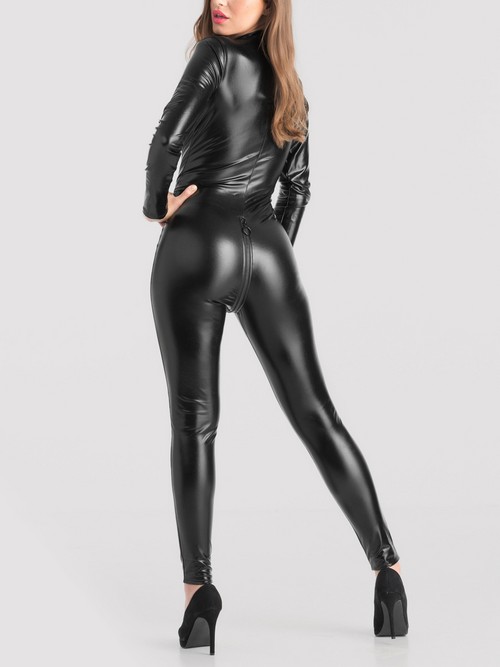 Pitchfork, horns and complete control of the underworld? That's hot. Who will be the devil and who will be the poor sod who has to sell their soul?
Once your diabolical master or mistress gets a taste for you, they're after your body as well and you must do anything they command (as long as it's consensual, of course) to convince them to release you.
To nail this role play you'll need a smooth-as-the-devil catsuit and the Red Hot Rechargeable Silicone Flickering Tongue Vibrator. Oh, and a whip certainly wouldn't go astray here.
Sultry Witch Costume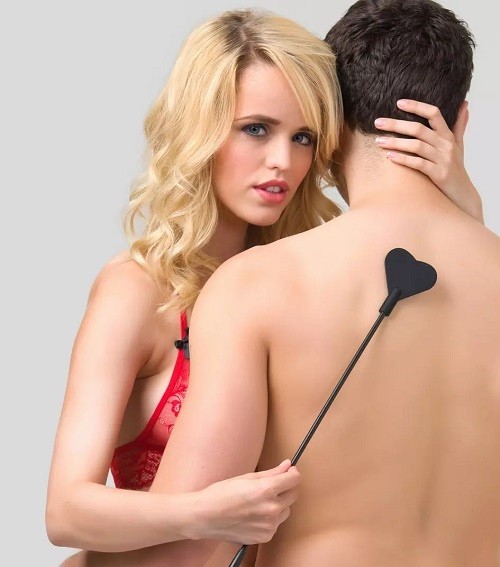 Perhaps bewitching your lover with your fave sorcerer or sorceress character is the way to go? Playing the witch, you can cast a spell on your lust victim with your trusty wand vibe. The spell will have your lover obeying your every whim.
Or maybe while wearing this sexy Halloween costume, your partner can play a witch hunter, using sex toys to make you confess your wicked deeds. How much pleasure can you take before the magic takes over your body?
Fictional Character Costume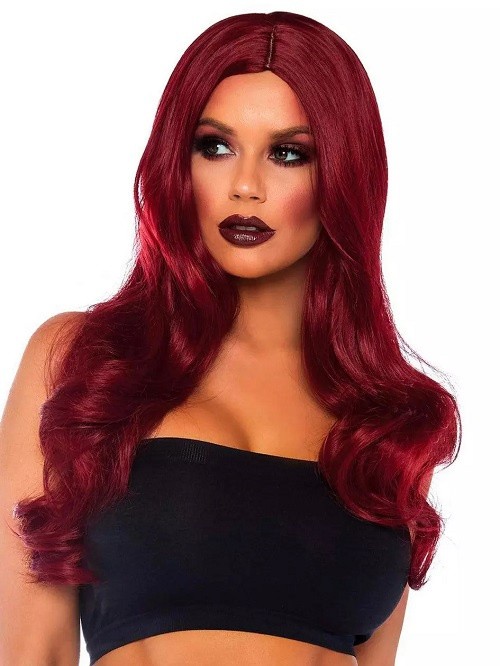 If you're the king or queen of cosplay you probably already have a costume for your latest character obsession cooking up in your mind. But if you're a newbie, try your hand at dressing up as your favourite fictional character when it comes to role play.
Whether you have a thing for Dumbledore or Jessica Rabbit, it can be so liberating to unleash your inner sex goddess or god while dressed in a sexy Halloween costume of your choice. You can discover new desires with your partner and take turns dressing in each other's fave character.
Tantalising Vampire Costume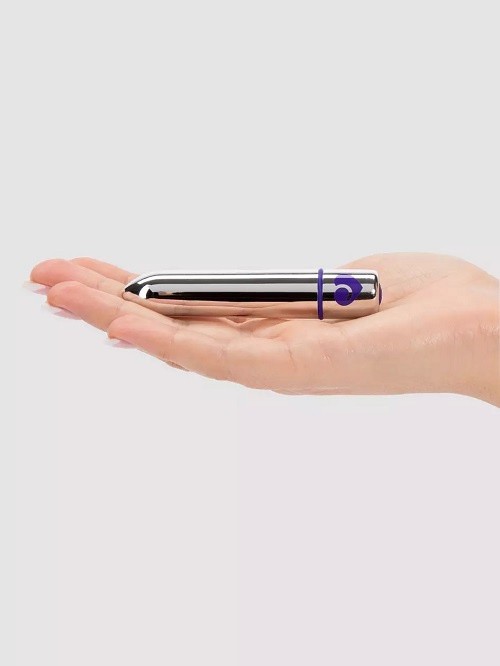 If there is one thing Twilight taught us, it's that vampires can be unbelievably sexy.
There are loads of ways you can play this one. You could be a mysterious creature of the night who has taken a helpless prisoner who you indeed to lick, suck and "feed" on until you're totally satisfied. A bondage kit should make sure your prey doesn't go anywhere fast.
Or, dress to the nines in your most seductive outfit and act all class while out and about until you get your partner alone to reveal your true, blood-sucking nature.
Bad Kitty Costume Who hasn't wanted to be Catwoman at some point? You can be the baddest pussy around in this curve-embracing catsuit. You'll definitely want to accessorise with a playful flogger, some cute pussy cat ears and maybe even a masquerade mask for coy kitty appeal. Meowww.
Do you like a little somethin', somethin' in your backdoor? Keep the furry fun going with a flirty butt plug to really get you and your partner purring.
We recommend:
Bad Cops & Deadly Docs Costume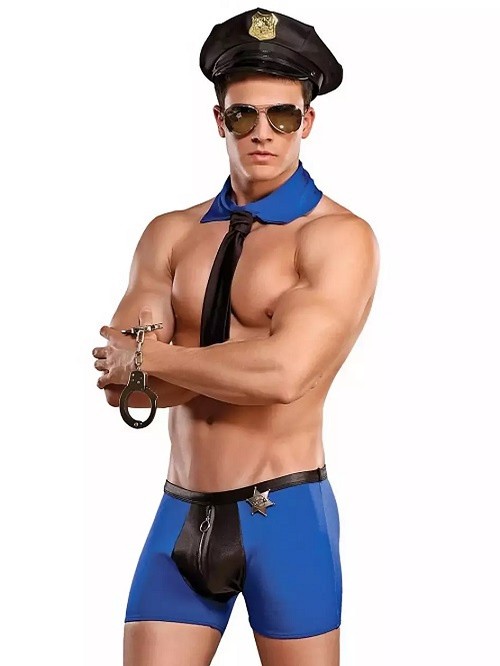 What's it going to be? Good cop or bad cop? Cause cardiac arrests with your tightest uniform and a look that will have folk begging you to pin them down and read them their rights. Spread their legs to pat them down for concealed weapons – they could be anywhere.
Treat your favourite spanking paddle like an old London bobby's truncheon to send your better half into a flurry of punishing pleasure. Whatever you do, don't forget the handcuffs!
Are fantasies of the medical persuasion more your thing? The possibilities are endless when it
comes to doctor and nurse role play. Whether you dress the part and do a quick check up or a full body exam is the only thing for it.
Really take this role play a step further and explore our range of medical fetish toys here.
We recommend:
Dreamgirl Plus Size Black Officer Naughty Teddy Costume
Still Looking For a Sexy Outfit Idea?
The secret to looking good is feeling good, so no matter the look you go for, make sure it's something you're comfortable wearing. Check out our Sexy Costumes for more inspiration.
Sexy Halloween Costumes Double Up As Sexy Bedroom Outfits
The beauty with these outfits and accessories, is that they don't scream Halloween so much that you can't wear them outside of this time of year. That devil costume? It'll look great for any Fetish-inspired evening. That bullet vibe? You bet you'll find a use for it in November. So if you're wondering should I really invest in a sexy Halloween costume – the answer is yes. And remember that role play is not reserved for Halloween, you can indulge in your fantasies all year long.