Having a Healthy Sex Life on Antidepressants
In recognition of International Mental Health Day, we take a look at anti-depressants and their effect on our sex lives.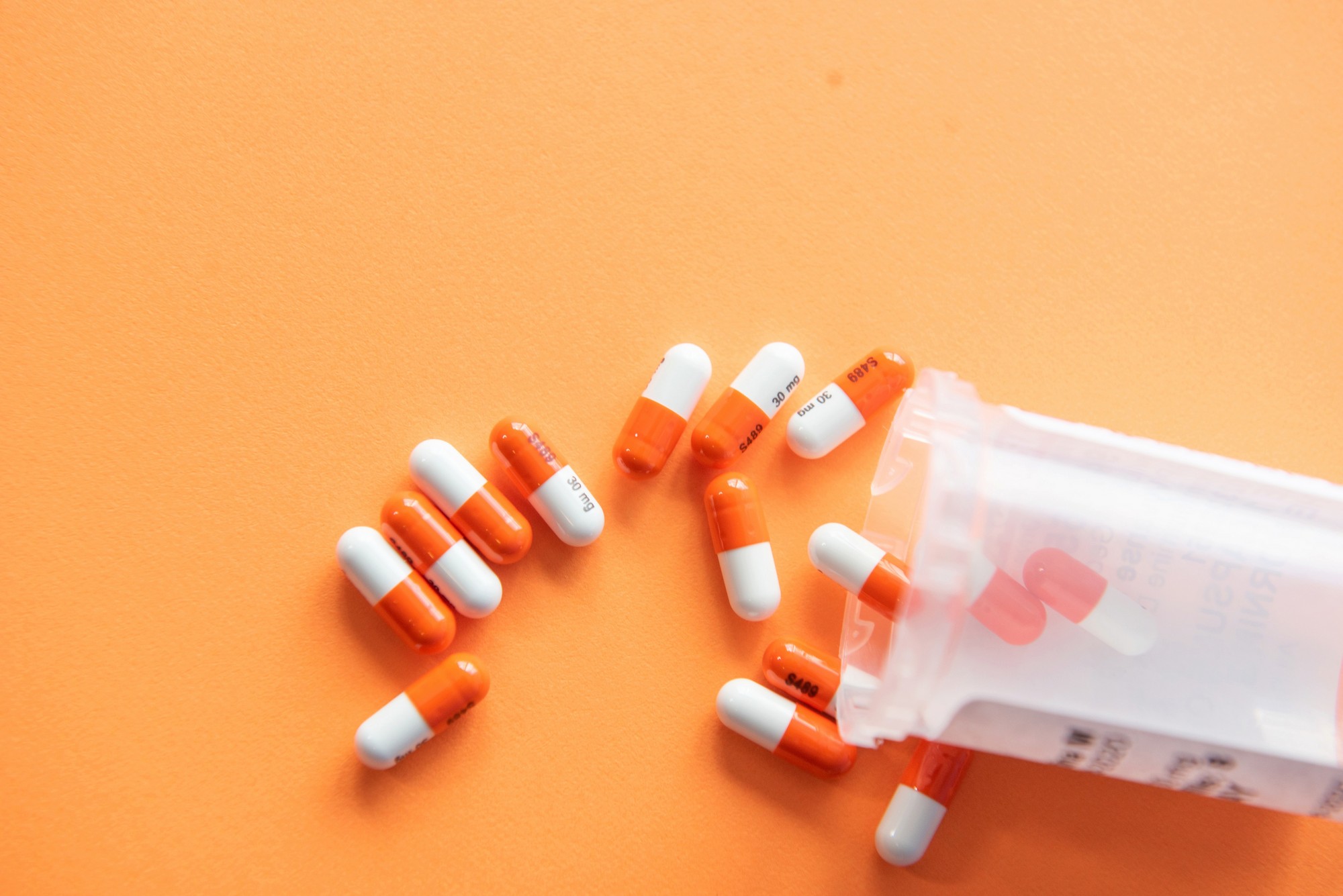 Did you know that 6 million British adults take antidepressants? Whether it's for a short time, or a prolonged mental health issue, these Tic Tac-sized drugs support families, help people out of difficult situations and quite literally save lives.
But, while antidepressants are essential for many people's well being, they can have problematic side effects when it comes to sex. Due to the way many of these drugs work, users often report lowered libidos and difficulty reaching orgasm, which can put strains on relationships and lower self esteem.
Thankfully, there is light at the end of the tunnel.
From prioritising intimacy, to investing in a few handy tools, in this short blog, we discuss ways to maintain your sex life while taking antidepressant medication.
How Do Antidepressants Affect Our Sex Lives?
Not all antidepressants have sexual side effects, but many of the UK's most commonly prescribed ones do.
Whether you or your partner are taking a daily dose of Sertraline, Fluoxetine, or another selective serotonin reuptake inhibitor (SSRI), these drugs have been known to have a detrimental effect on a person's libidio, their ability to orgasm, or their ability to maintain an erection.
While some people will not experience any unpleasant side effects, others aren't so lucky. In fact, research has shown that as many as 73% of Sertraline users suffer some sexual side effects.
Coping With The Sexual Side Effects of Antidepressants
If you are suffering from sexual side effects due to your antidepressants it's critically important that you don't stop taking them. Disrupting your prescribed dosage, without consulting with your doctor, can be extremely dangerous.
However, there are a few other things you can do to help cope with the effect on your sex life.
Talk to Your Partner
If you are in a relationship and have noticed antidepressants are affecting your sex life together it's essential to talk to your partner.
Sweeping the issue under the figurative rug is no help to anyone and could lead to feelings of rejection and inadequacy. Instead, try to be clear about the side effects you are experiencing, share some literature on the subject and make sure your lover knows your decreased libidio has nothing to do with your attraction to them.
You may find that your antidepressants mess with your arousal cues, or make it challenging for you to reach orgasm, but this doesn't mean you and your partner can't have a fulfilling sex life.
Instead of your usual routine, you and your lover could spend more time on foreplay, slowly building up arousal with touch and taking the time to really get to know each other's bodies. You could also take the pressure off by not focusing on orgasms while you have sex, instead focusing on the pleasure of the act itself and not just the finale.
All of this is possible while on antidepressants, but it all starts with honest communication.
Make Time For Intimacy
Just because your sexual appetite may have changed doesn't mean you don't need intimacy. While it looks different to different folks (many consider deep chats or long text sessions a form of intimacy) it is an integral part of happy relationships.
While sex is a brilliant way to feel connected to your partner, it is not the be all and end all. Hugging, kissing and even holding hands is enough to strengthen your bond with your partner and make both of you feel loved.
If antidepressants are lowering your ability to have sex with your partner, make sure you use this time to be intimate. This could include taking long steamy showers together, giving each other sensual massages, or simply having a cuddle in front of the TV.
Mix Up Your Sexual Play With Toys and Tools
Just because your arousal isn't what it once was doesn't mean you can't enjoy sex and masturbation. You may not feel as up for it on antidepressants but with patience, perseverance and a few tools you can maintain a fun and healthy sex life.
Lube
For vulva owners, antidepressants can lead to vaginal dryness, making penetrative sex difficult or even painful. To help combat this, invest in a high quality lubricant.
Lube is a great addition to sex (no matter who you are or what you like) but its particularily useful for those suffering from vaginal dryness. Simply apply a generous splash to your vulva, your toy, or your lover for increased glide and effortless insertion.
Arousal Balm
Arousal balms are packed full of active ingredients, such as menthol, which stimulate the receptors in your skin and make it feel more sensitive to touch. While some give off a cooling sensation, others feel warm.
These arousal balms can be used all over the body, including the penis, vulva or nipples. They are a simple way to increase arousal and enhance sensitivity, which can be really helpful while taking antidepressants.
Wand Vibrators
Wand vibrators are known for their relentless power and orgasm-giving-abilities. For those struggling to orgasm from touch alone, a powerful vibe held in just the right place could make all the difference.
While some may feel disheartened for not reaching orgasm from sex alone there is absolutely no shame in bringing a sex toy in to the mix. Not only are they a fun way to mix up your fun, but the intense vibrations may be enough to push you over the edge.
Cock Rings
For penis owners, antidepressants may play havoc with your ability to maintain an erection. There are a few different ways to help combat this, including talking to your doctor about possible Viagra use. However, many people find cock rings to be a simple way to enhance erection stamina.
Often formed in soft stretchy materials, cock rings are designed to sit snugly at the base of the penis. This slows the backflow of blood and gives the wearer an erection for longer.
While results vary from person to person, cock rings have helped many people maintain an erection and best yet, some of them vibrate!
Talk to Your Doctor
Finally, if your antidepressants are having a major effect on your sex life its important to go and speak with your doctor. There are several antidepressants on the market that do not cause sexual side effects, so your doctor may be able to swap you onto another drug.
Sexual happiness is a big part of being a happy healthy human, so don't give up on achieving and maintaining yours. You may just need to reassess your medication with your doctor and find an alternative that supports your mental health and your sexual well being.
Discover toys that can help
More About Lube & Sex Toys