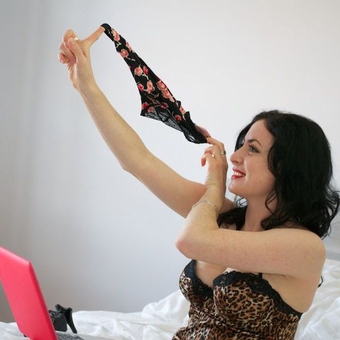 My name is Simone and I'm a 30-something sex and relationship writer, columnist and blogger who just happens to live with her 65-year old mother. Before I explain what that's like, we need to back up a bit.
Back in 2009 - on the cusp of my 30th birthday, I started writing Skinny Dip - my personal blog about love, dating and sex - so I would have a place to tell stories and sort through the romantic wreckage of my 20′s.
My goal was to use my blog as a portfolio of sorts, in hopes that I would be able to break into writing professionally. Thanks to a lot of hard work, a year after starting my blog I scored my first freelance writing job.
This was also around the time that I was approached by a online adult retailer to review sex toys and lingerie. A sex and relationship blogger was born!
Guest post by Simone Katerine