Sexy Galentine's Gifts Your Friends Will Really Thank You For
January is well and truly here. All reminders of Christmas and New Year have gone. Well, except the shortage of money and the occasional "Have you failed your New Year resolution yet?" comment - and let's not forget the back to university/work blues.
If you know what day it is today, then rest assured, you are getting back into the swing of things. Give yourself a pat on the back if you spent more time out of pyjamas than in them. Go you! You're unstoppable...
... But what is this red and pink rash growing over every building you walk into? Oh, it's Valentine's Day promotions!
Despite the emphasis on romance, Valentine's Day is a great time to let the people in your life know how thankful you are for them. Because, let's face it, a support network is the number one student accessory.
Here are some ideas for gifts for your besties. What better way to thank someone for being a friend?
---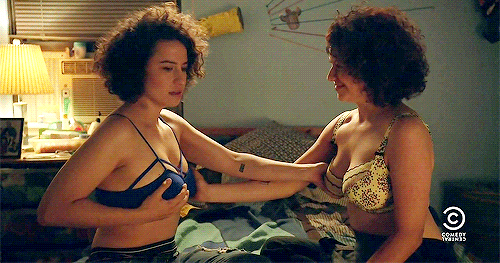 For your sassy friend
Your world would be a dull place without them. Or at least there would be a lot less laughter, so the bright, bold Broad City range is just the thing to show your love for your 'frond to the ond'.
The lipstick vibe seems like the perfect present for the person who knows how to shake you out of your grump. Yas kween.
---
For your fantastic friend
You're not surprised they like superheroes because the amount of times they've come through for you is inhuman.
Maybe they'd like some DC lingerie?
Or a costume from the Lovehoney Fantasy collection?
---
For your gamer friend
As we've mentioned before, gamers have great sex, and they're probably your favorite people to chill with.
How about some card games while you put the world to rights?
---
For your kinky friend
Sometimes, it's awesome to have someone in your life who you can talk to about anything. No taboos. Just straight talk. Or not-so-straight talk.
Our Bondage range has handcuffs, riding crops and floggers to tickle their alternative side. Not so much a 'thank you for being a friend' as a 'spank you'...
---
For your caring friend
How about a luxury item like Coco De Mer's massage oils or candles to pamper your most comforting friend?
The bottles and jars are beautifully designed, and the aroma of the oils are divine.
Your friend will feel like a million bucks (which is approximately 50c for every jam they've helped you through).
---
For your shy friend
We all started off at the same place, and there ain't no shame in being new to the game.
You have a lovely friend but they are just a little bit shy when the conversation takes a turn into the realm of sex (which happens a lot).
How about a book? Or a Flirty bra (while stocks last)?
---
And after all that thoughtful gifting, why not check out the What's New page and treat yourself to a little something?
---
Nina is a postgraduate art student in Brighton. Which means she can make origami genitals and pass it off as work. She likes thinking about gender, consent and body positivity.

---
You may also like: