24 Things You Never Knew About Dildos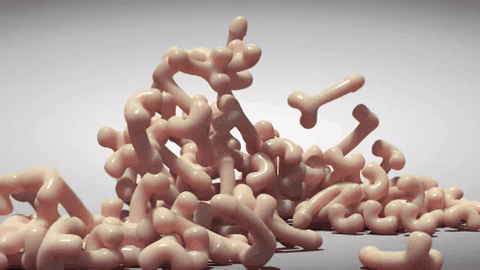 What's a dildo?
A dildo is a phallic object designed for sexual play and is usually used to stimulate internal erogenous zones.
A dildo has no moving parts and is not the same a vibrator (though they are often confused with one another).
Good fact huh? You can have that for free.
To discover 24 more things you never knew about dildos, keep reading...
---
1. The oldest known dildo was discovered in a German cave, and is around 30,000 years old!
2. The first dildos were made of stone, tar, ivory, leather and wood... Amongst other things.
3. In Ancient Greece merchants stocked 'olisbos' (leather dildos) to sell to single women.
4. In Medieval times, a plant known as the 'Cantonese Groin' was soaked in hot water to engorge and harden for penetrative play.
5. It's illegal to own more than six dildos in Texas. Five is fine. Even six. But seven makes you a hell-bent criminal who needs to be taught a lesson. Good one, Law.
6. It's also illegal to manufacture dildos (along with all other sex toys) in India, Malaysia and South Africa. Sigh.
7. During the Han Dynasty (206 B.C - 220 A.D) people were often buried in tombs along with their most precious items. Understandably, this included dildos.
8. No one really knows why it's called a 'dildo'. There are several theories, from it resembling a phallus-shaped peg known as a 'dildo', to it being a corruption of the Italian word 'diletto' (which means delight).
9. There is an island called Dildo Island in Newfoundland, Canada. It's like Japan's Cat Island, but covered in dicks... Right?
10. Another Newfoundlandian dildo, a masked man known as the 'Dildo Bandit' made headlines in January 2017 for robbing dildos from a local sex store.
11. Aaaaand another. There is also a town in Newfoundland called Dildo. Man, they love dildos, eh?
12. The earliest record of the word "dildo" appearing in English dates back to 1593.
13. And the first physical dildo appeared in the UK in the 1500s.
14. William Shakespeare used the word "dildo" in The Winter's Tale. (And no, it didn't mean something different back then.)
15. "Godemiché" is French for "a toy in the shape of a penis with a scrotum". What do they call dildos without balls? Do all dongs in France have balls? So many questions!
16. Discreet in its definition, "dildo" in Spanish is "consolador". Aka The Consoler.
17. More matter of fact with their translations, in Russian the word for dildo literally translates to "phallic imitator", and the Welsh word for dildo means "fake penis".
18. Doc Johnson have been making dildos since 1976, and to this day, still hand-paint details such as the glans and veins on their most lifelike designs.
19. After the obvious, dildos are most commonly shaped like animals. You can pick up dildos shaped like cats, unicorns, dophins and more. (Flipper just took on a whole new meaning.)
20. Glass dildos are made from hardened, shatterproof borosilicate glass. But don't get caught up on jargon. You'll know it better as "Pyrex" and probably have some in your kitchen.
21. ... And that means glass dildos are dishwasher safe!
22. According to a recent study, 25% of sex toy users prefer their dildo to be realistic.
23. Dildos are the second most popular kind of sex toy (after vibrators)
24. The plural of "dildo" is "dildos". Why isn't it "dildoes"? Nobody knows...
---
So, there you have it. 24 (+1) things you never knew about dildos. Got any more? Comment below with your favourite dildo fact.
---
You may also like: