"What Is The One Trick That Makes A Man Amazing In Bed?"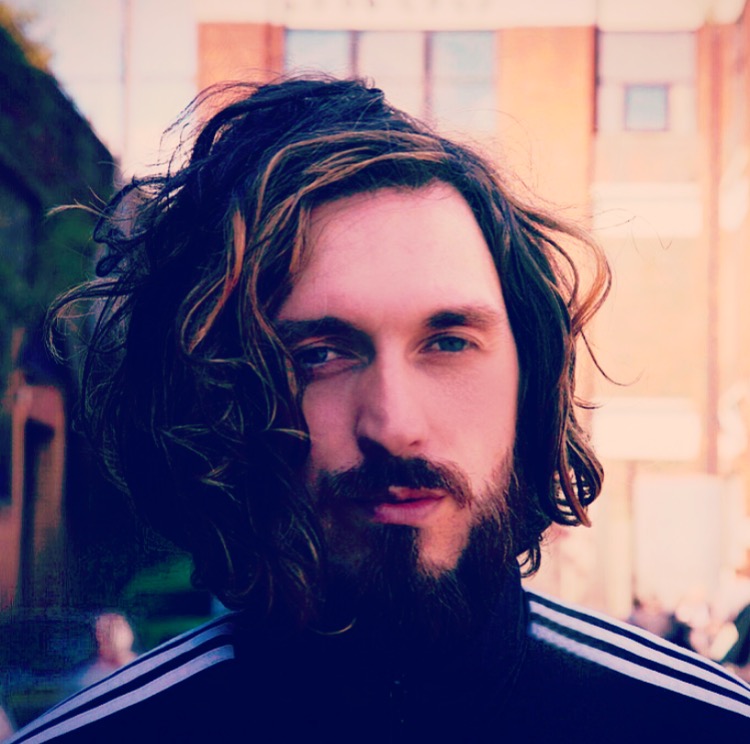 Lots of you asked us, what is it that makes a man phenomenal in bed? Luckily, our Head Board sexpert and award-winning relationships blogger, Paul Thomas Bell, is here to offer his take on the number one sex tip for men.
Sex from a male perspective can often be more complicated than it really has to be. It's very easy to overthink sex, to over-analyze you partner's expectations and your own ability (or inability) to perform.
It's important to remember that sex should be enjoyable for all parties. It's one of life's simplest yet greatest pleasures, but still we insist on stressing out about it.
One of the biggest challenges for men is remembering that not all partners like the same thing; of course they don't! With one partner you may be a stud, and with another, you could be the greatest anti-climax the act of sex has ever known.
There is, however, one trick that I firmly believe should work with just about any partner – and it's all about the build-up.
---
Foreplay is key to being good in bed. It's very easy to rush sex and get carried away in the moment, but if you really want to go to the next level, you have to be patient, you have to be selfless, and you have to create that unbearable (but seriously incredible) build-up.
Even the experts agree. "The word 'foreplay' sounds like something subordinate, like an appetizer with intercourse as the main course," says sex therapist Dr. Susan Block. "When it comes to eating, lots of people like to skip the appetizer. That's fine for food, but skipping foreplay is rarely a good idea for sex. The right foreplay can send you from 0 to 1,000 on the horniness scale."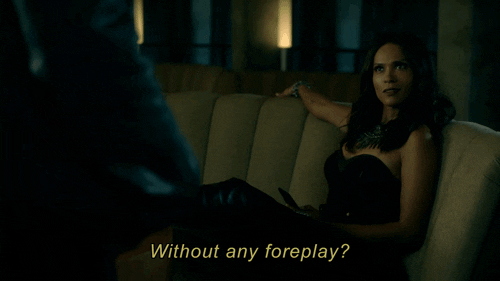 In your head, you should be thinking this entire sexual experience is for them as well, not just yourself. Until you know that they're enjoying themselves, your needs don't matter, and when it comes to creating that all important build-up, you have to ease into it.
Have you ever gone to kiss someone, but casually pulled away at the last second and just let your lips hover near theirs? It makes them want to kiss you more than ever before. Everyone wants want they can't have so, don't go all out too quickly.
Obviously, all sex should be consensual but your partner has to want it, I mean really want it, and that's what creating a build-up can do. It creates that sense of "this has to happen – like, right now!".
Tease your partner with little kisses here and there, a gentle bite of the lip, and slowly work your way down, paying attention to all the key areas (and not just the erogenous zones). These moments should be sensual and controlled; don't be like a dog with a bone.
Always pay attention to your partner's reactions - what are they liking? What are they not liking? Even more importantly, you have to be a very good judge of when the foreplay should stop and the intercourse should begin (if that's part of your sexual journey, of course).
If all goes well, there should be a very natural moment where neither of you can resist any longer and things progress from there. Ideally though, this key moment should be initiated by your partner – you wouldn't want to stop doing something they were absolutely loving, after all!
As I mentioned, remember that no two partners are the same. Don't be scared to talk about what your partner likes and doesn't like as that kind of knowledge will ultimately make you a far better lover.
If you can get the balance right between the build-up and the sex itself, it should make for a truly memorable experience with seriously heightened levels of pleasure.
Of course, sex is about more than one person. However, when the question is "How do I become amazing in bed?", being unselfish will always be my answer.
Paul recommends:
You should never be scared to introduce props to the bedroom - after all, if it makes the experience even better, then why on Earth would you not?
Doc Johnson Good Head Blow Job Stroker

Effectively it recreates a blow job. Need I say more?

Doc Johnson Sta-Erect Delay Cream

It's a common problem for men and of course, remember what I said about being unselfish? Does what it says on the tin.

BASICS Vibrating Rabbit Cock Ring

Such a simple yet effective device. Once you try it, you almost can't imagine sex without it.
Want 15% off all of Paul's top recommendations? Just click here!
---
You may also like: