Putting your self-care first: three ways to invest in your wellbeing
The events of 2020 revealed a revolution in sexual self-care. Here's what happened, and expert tips to keep paying attention to your wellbeing in the future.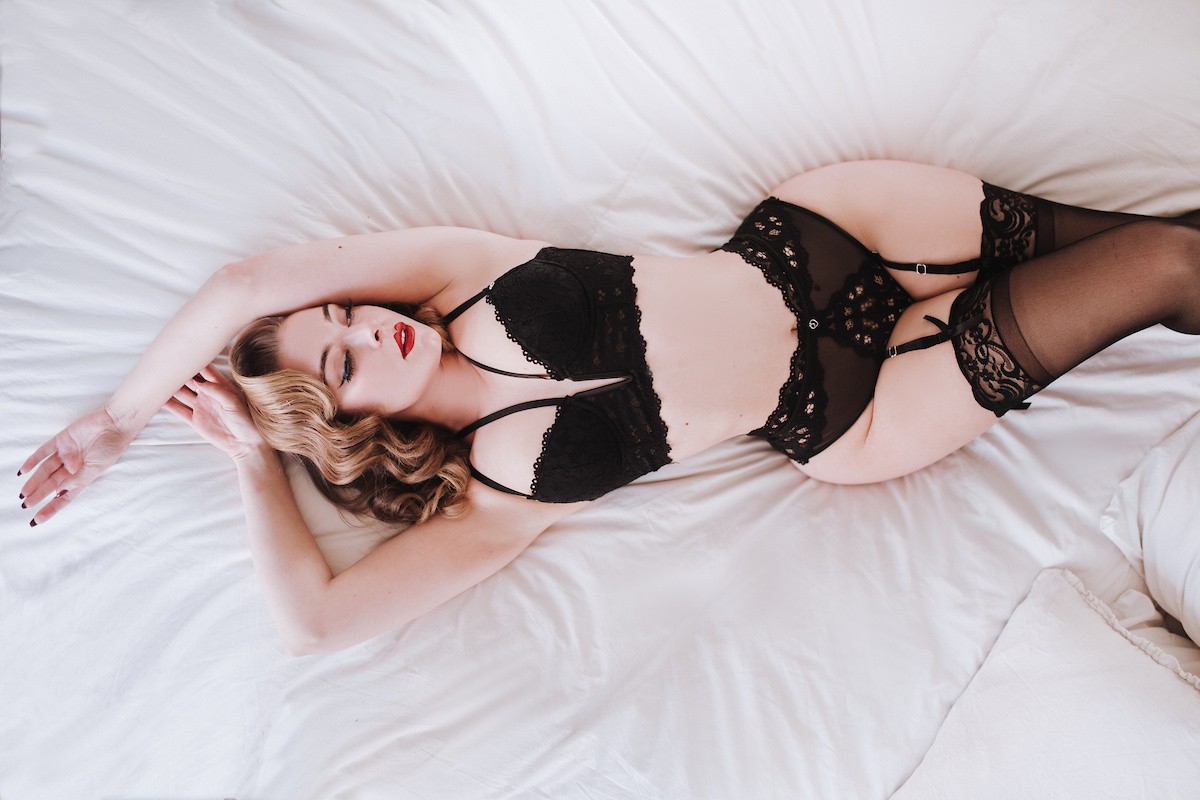 While our spending habits may fluctuate over time, our bank accounts got quite a shock in 2020. Many of the things we liked to spend our dough on suddenly weren't available anymore, so we directed our dollars elsewhere.
Through it all, many of us turned the spotlight on ourselves and intrigue around self-care rocketed. This was proven by our internet searches, which saw queries such as 'what does self-care mean to you?' and 'how to practice self-love and care?' enjoy an increase of 800% and 240% respectively, on average monthly searches, year on year.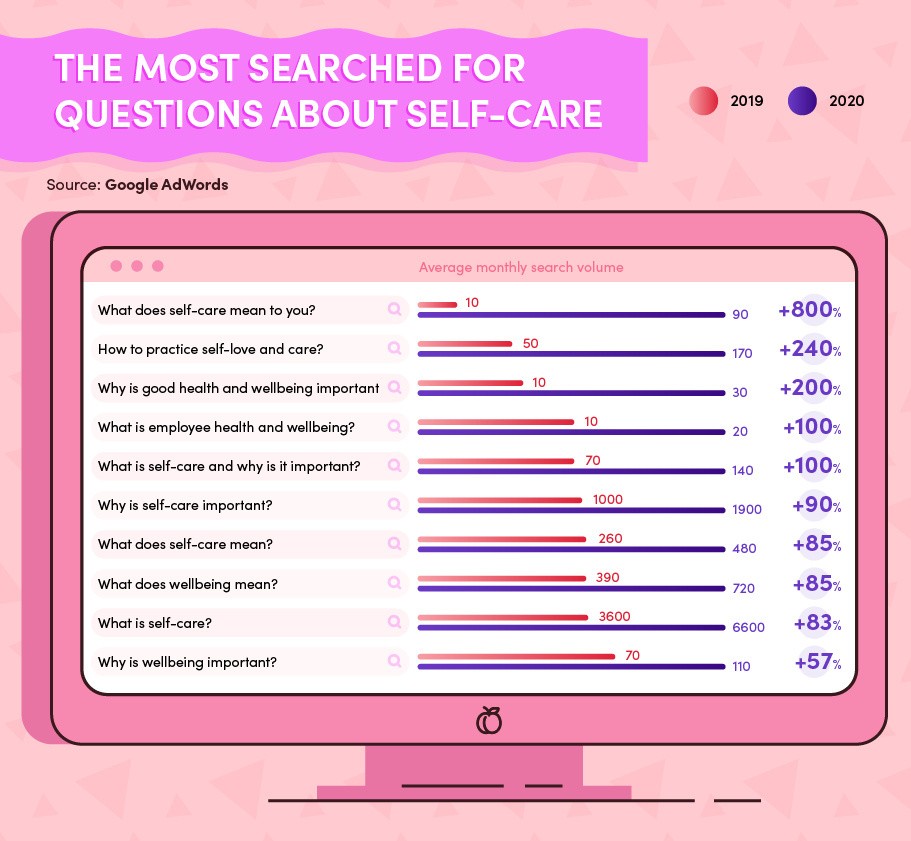 As normality continues to edge closer every day, this newfound interest in our health, happiness and comfort will no doubt continue long into the future.
This article will explore how to harness the money you've saved in 2020 with a changing mentality towards your wellbeing and the power of reinvesting in yourself.
How has our spending changed?
With businesses closing temporarily and uncertainty abound, 2020 saw our lives turn upside down, affecting our fiscal focus.
Restaurant closures meant that people in the US spent 80% less on fancy dinners but 50% more on food and drink from cooking more at home.
Due to mass lockdowns and most venues being shut, many people had to cancel tickets and put plans on hold for sports games, concerts and the movies. This made for a saving of over 200 dollars per month on entertainment in 2020 compared to 2019.
Even with more searches around self-care and its importance, people in the US spent 70% less on personal care products, which – while being a saving – may show that people weren't investing in themselves enough over 2020.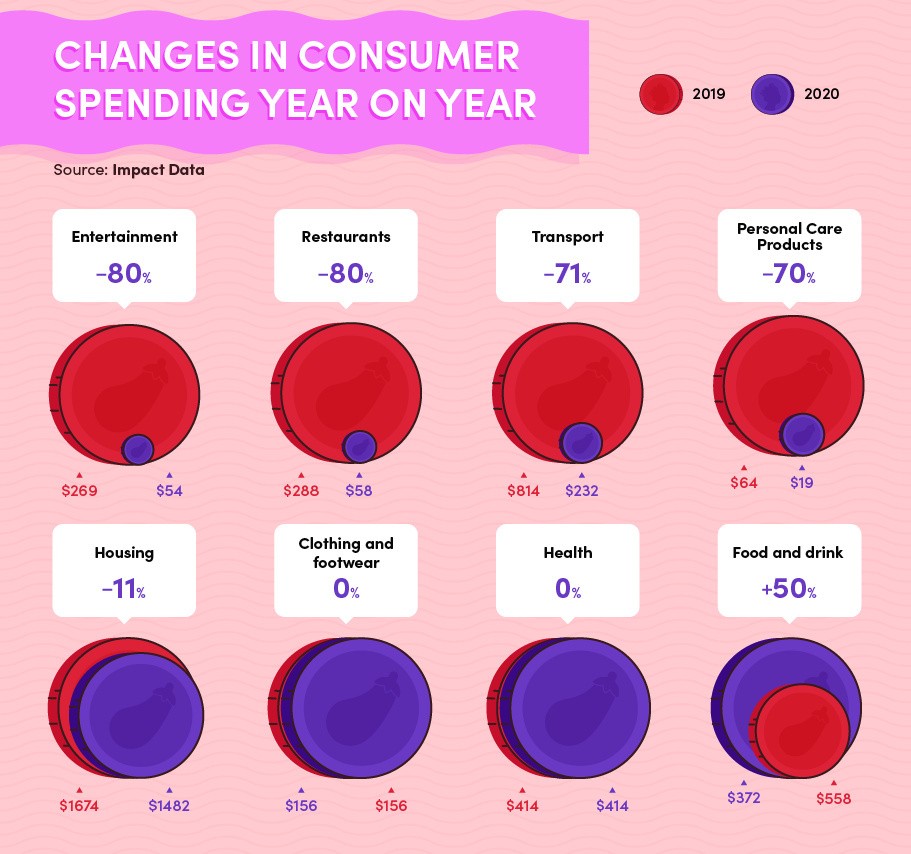 All of these savings left us with a bit of extra money, which – when combined with our curiosity for self-care – could be spent on items that will help us continue to improve our understanding of ourselves and our wellbeing.
Reinvest in yourself
If you're looking to keep your self-care front and center from now on, we've come up with some ways in which you can plough the money you may have saved in 2020 back into your wellbeing.
Boost your mental wellbeing from money saved on health
With many of us working from home or isolated, habits like the way we socialized, what we ate and how we exercised all shifted. This not only meant we let our hygiene habits slide causing a saving on personal care products, but – for a lot of us – impacted our mental health, too. This placed greater importance on the need to understand our mental wellbeing and look after our mental health going forward.
Dr Megan Fleming shares her tips on how to invest your money to boost your wellbeing:
"Some people have been missing concerts or various dining experiences and those are the first things they will invest their money in as the world opens up. However, these need to go alongside taking care of your wellbeing. My top three self-care tips for ensuring the post-pandemic world feels less overwhelming are: practicing mindfulness, socializing with people you care about and allowing yourself to enjoy things that feel good for both your body and mind.
"Taking care of your body is an important part of a self-care routine so pamper yourself with massages and other beauty treatments. Also, exercise is the key for improving mental wellbeing so investing in simple things like a pair of running shoes can make a big difference. It doesn't always need to be about big investments, sometimes it's about recognizing that small things can also spice up your life such as vibrators or trying a new sex toy which benefits both physical and mental health."
Enjoy entertainment while saving
The average American spends $2,482 on entertainment a year. That's a whole lot of extra cash floating in your bank balance.
While we're all so excited to start booking season tickets or an exotic trip ASAP, why not leave some cash aside to spend on yourself. That way, if you want an indulgent night, you'll have it factored into your budget and can buy some self-care goodies that will last. So, go an extra mile for yourself and pick a treat from Lovehoney's virtual shelves such as sexy lingerie that will make it a night to remember for both shared and solo sexy encounters.
Balance your foodie fix with self-care
Americans average monthly spending on restaurants went from $288 in 2019 to $58 per month in 2020, so if you've noticed your pockets bulging, that's probably why!
If you want to keep the saving spree going, you could still support your favorite restaurants but aim to go out to dinner just once a week. This tip ensures you're still getting your social and foodie fix, while saving money and making the time to take care of yourself. One of the best ways to relax and unwind on the nights you're not living the high life is masturbation. Lauded for its stress-busting and mood-lifting abilities, you may even find yourself making excuses in favor of nights filled with self-love, especially when a remote control vibrator or dildo is involved.
Keeping self-care habits alive
Our heightened interest in self-care could have been prompted by numerous factors in 2020, but maybe it's a blessing in disguise? The way we look after ourselves has become increasingly important, so we should all continue to practice self-love as part of our lifestyle in the future. Taking care of our wellbeing not only benefits us but also our family, friends, colleagues and partners says Dr Megan:
"Avoiding burnout and focusing on sustainable self-care practices should be our focus in the months to come. If we are running on empty, we have much less to give. Taking time to develop a personalized self-care plan helps because we are all unique, so we should treat our self-care as such. Sometimes, people perceive self-care as selfish due to personal blocks. But it shouldn't be that way because self-care is essential to being able to give more energy to both yourself and the people you care about."