Tools to Turn You On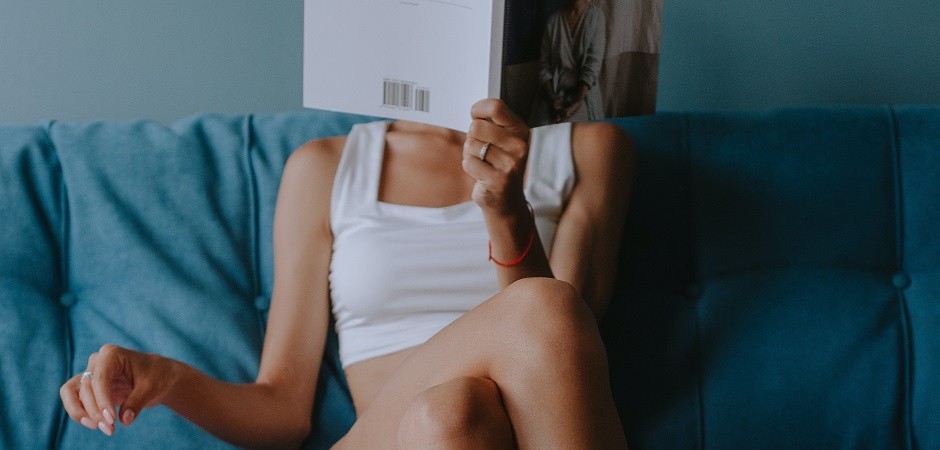 Everyone can be turned on by different things – people, body parts, tastes, objects, acts – the list goes on. Our sexual desire can be motivated by many feelings, experiences and sensations but as we know a lot of the time for a lot of us – and for some, never – arousal doesn't just spring upon us.
Sometimes we need a little (or a big) kickstart to help get us in the mood for partnered or solo play and there's no shame in that. There are heaps of ways we can potentially do this, from exchanging risqué texts with your lover to watching Jason Momoa in literally any movie (we know it's not just us).
In this day and age, we're also treated to enormous amounts of content designed specifically to turn you on. Apps, videos, podcasts, books – you name it – there's probably something out there which could have you hot under the collar.
These tools are wonderful for helping us to explore our sexuality and fantasies in a safe space. They can help us to get in the mood for solo play, turn us on before or during sex with a partner and they can even teach us a thing or two about how we can improve our communication and repertoire.
In a lot of ways, they are quite like sex toys but instead of stimulating our bodies, they're stimulating our minds. The brain is one of the most important erogenous zones, remember?
Today, we're here to suggest a range of ready-to-go mechanisms online and IRL for you to find your macho. You can choose to try them all, maybe a couple pique your interest or maybe none. Like we said, everyone is different and what might be an amazing, comfortable experience for one person, could be a bit much for someone else. It's all about finding the right stories and mediums to serve your sensual side.
Before we get into the good stuff, we think it's important to understand the science of why these tools can be so beneficial to your sex life – bear with us while we get a little nerdy.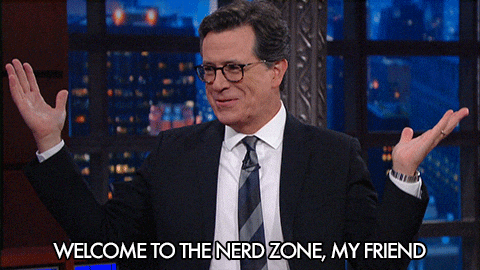 It's a common misconception that we can or should suddenly be ready and rearing for a good romp whenever there's a bit of sexual tension in the room – thanks for that one, Hollywood – but actual research into the science of desire suggests otherwise.
Our brains have two functions built around excitatory and inhibitory systems which influence our sexual behaviours. Sex educator Emily Nagoski explains the two as your sexual "accelerator" and your sexual "brakes" which are essentially meant to work with each other to turn on when it's the right time to be turned on and turn off when it's the right time to be turned off. As we know, arousal is not often this easy but by putting ourselves in a position where we are experiencing excitement and letting go of our inhibitions, we can begin to feel the desire and arousal which makes good sex enjoyable.
It's generally broken down into two categories and some of us may experience more of one than the other: spontaneous and responsive desire.
Spontaneous desire is where the desire for sex comes first, the body's arousal comes second and (if it's available) the seeking of pleasure comes third. You might randomly remember something hot your lover did the last time you slept together, or you could see someone you're really attracted to on the street which gets you in the mood for play.
Responsive desire on the other hand is where the mind's desire for sex and the body's arousal occurs in response to pleasure. For example, it could come from a passionate kiss, a back massage or a 'stars aligned' moment where work is great, all the laundry is done, you're feeling confident and your partner initiates. Even though you might not initially be turned on, feeling pleasure triggers sexual desire and arousal which might motivate you to then take it further.
What does explicit content have to do with this? By actively putting ourselves in a sensual situation through watching, listening or reading about sex, we can encourage our responsive desire and get our body and more importantly, our mind ready to get down. If you are experiencing a low libido or lack of sexual desire and you'd like to change it, this can be a great place to begin.
Okay, now we understand why they help, let's talk about which sexy piece of content might be right for you.
Podcasts and Audio Porn
The popularity of podcasts is far from slowing down and it's no surprise we're seeing more and more shows focussing on sex. There are heaps out there on a whole range of sex topics including sexual heath, technology and sex toys (ahem, we think this is the best one, but we're biased). It's no wonder people have turned to telling sexy stories on podcasts now too.
Hear from sexologists, comedians and celebs telling stories about sex from the wild to the wonderful. Give these saucy ones a go:
Dipsea Stories – This female-founded app is dedicated to audio porn designed specifically for women and femmes.
Sexy Stories with Chantelle Otten – Lovehoney Lovehoney ambassador Chantelle Otten has listeners send in their real life and made-up stories which she reads out in each episode.
Dirty Diana with Demi Moore – The actress plays Diana in this immersive audio podcast about a woman who secretly runs an erotic website where women talk about their fantasies.
Want more sex-related poddies? Here are 8 of our favourite sex-related podcasts.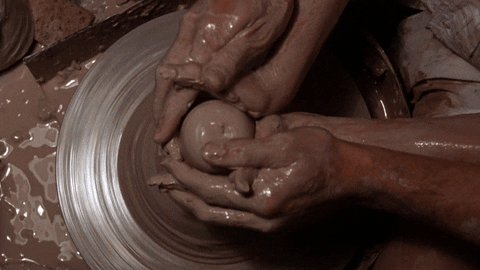 Erotic Literature
Are you a bookworm? Some of you have probably made your way through your fair share of erotica (you, randy connoisseur, you) but if you haven't, this suggestion is for you. Like any book, getting lost in the sensual stories of a wordsmith can be an all-encompassing experience – except these ones can make you horny.
Don't roll your eyes if you think we're talking about the bodice-ripping romances of the world – although for a lot of people, they do the job just fine – there's plenty out there for those who like it heavier. From kinky short stories which are absolute page turners to slow burner novels filled with sexual tension to have you breathless for the literary climax, erotica flexes your imagination's muscles, slowly building your desire and arousal.
Don't wait for your next beach holiday to pick up a titillating text like these:
Kink: Stories - a collection of short stories on the multi-faceted world of kink.
Call Me By Your Name – A swoon-worthy romance between a gay couple unlocking their desire over an Italian Riviera summer.
Anonymous Sex – 27 erotic stories written by 27 authors with no names attached.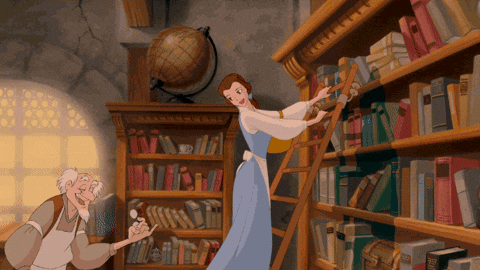 Fanfiction
Along a similar thread to erotica sits fanfiction – or "smut" as the internet fondly calls it. As the name suggests, it's a piece of made-up content written by fans for fans of a certain movie, musician, TV show. Basically, anything you can be a fan of, you'll probably be able to find a sexy lil' fanfic for it.
For those of us who grew up on the internet, fanfiction was our first foray into sexually explicit content. It's (usually) free, lets the reader and writer explore their sexuality with characters and people they already know and the best part? It knows no bounds.
Want to read about a secret love affair between Harry Potter and Draco Malfoy? All yours. Ever wondered what a Star Wars orgy would be like? There's a fanfic for that. And of course, there's the fanfics which have made it through to the mainstream like Fifty Shades of Grey, which was originally a Twilight fanfic – or the After series, a Wattpad-turned-book-turned-movie franchise originally inspired by Harry Styles.
Smut ranges from the outrageous to the vanilla and it's really a seek and you shall find situation. Head to Wattpad and Archive of Our Own and type in your favourite movie, celeb or TV show to get started.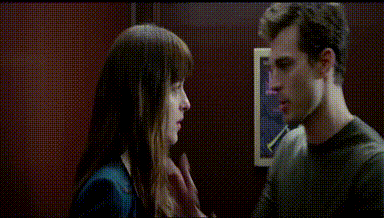 Ethical Porn
It is a contentious topic, we know, but exploring porn alone or with a partner can be a useful tool for building our sexual desire, particularly if we are visual people. We can see the moves, hear the noises and hopefully we'll feel the feels.
As far as ethical porn goes, you'll be able to find heaps of varied vids and films if you know where to look. There is loads of indie, feminist, female gaze, male gaze, BDSM, softcore, LGBTQIA+ and hardcore pornography available which often – if not always – includes the important and realistic negotiations around boundaries and consent.
Very generally speaking, if you're not paying for it, someone else is in some way. This means a good rule of thumb when it comes to ethical pornography is to either pay for it or do your research on the site you are using so you can try to ensure everyone (especially the performers) are getting a fair, safe and non-exploitative go.
XConfessions – A crowd-sourced indie film platform with confessional-style videos and texts which sometimes get made into short films.
Kink.com – Exactly what it sounds like! For explorers outside of the realm of what is considered normal sex.
Make Love Not Porn – An authentic look at sex with porn made and uploaded by real people. It's messy, fun and genuine romping.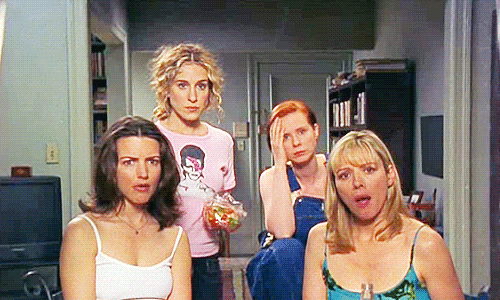 Erotic Hypnosis and Meditation
Hear us out. Hypnosis is so much more than a swinging pocket watch and a hypnotist who makes someone act like a duck as you see in the movies. The modern-day practice is said to have a range of benefits depending on what your intentions are, including helping to overcome trauma, anxiety and insomnia.
There's also something to be said for its erotic capabilities then. Erotic hypnosis works by helping to put the person being hypnotised into a state of relaxation where their inhibitions are lowered and their sexual accelerators have the freedom to rev. This trance-like state also tends to occur during meditation except it's a practice which one can do alone.
The power dynamics are what some find most attractive about hypnosis while slowing down and tuning into your body's senses during meditation might be a better direction for you. Both have plenty of resources online but here are some of the best we've found:
Guided by Glow - Guided meditation app made to inspire sensuality and mindfulness.
Miss Lilith, The Unleashed – A free erotic hypnosis platform designed for kink beginners and customisable for experienced players.
Guided Orgasm Meditation for Women by Marisa Peer - This hypnotherapist talks you through a full half an hour orgasm meditation for vulva owners.
Explore Lovehoney best-sellers