Toy With Me Tuesday: Coffee Break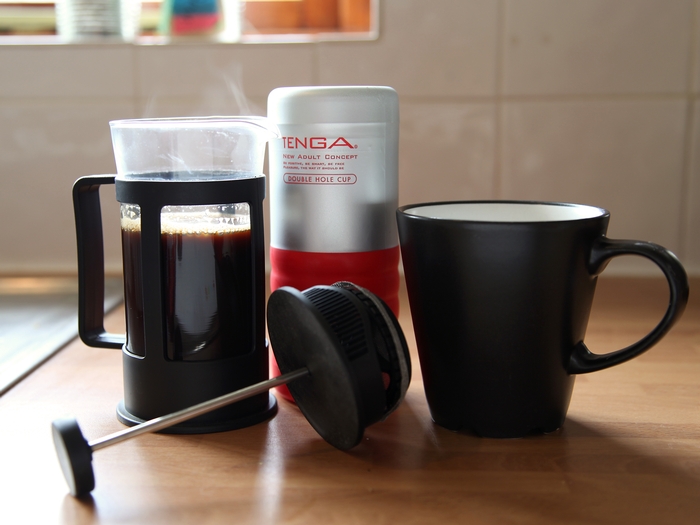 You have to love the discreet packaging of the TENGA Standard Edition Double Hole Onacup. Actually, we think it looks a lot like a coffee canister. That's why we call this, "the perfect (Ona)cup!"
To check out more fun and creative photos of sex toys, visit this week's Toy with me Tuesday round up on Ness's blog, or follow the #ToyWithMeTuesday hashtag on twitter.