Steamy Date Night Upgrades
Want to make your next date hot AF? Look no further. It's the season of love and we're guessing if you're here you've probably got a date lined up and you're in need of inspiration. From new sweethearts to married couples or situationships to long-term lovers, the pressure is on to deliver quality time that'll have them swooning.
We love a romantic night as much as the next person but you are on the Lovehoney website after all, so we'd say your average dinner and a movie are not what you're looking for (at least, not the normal kind). The activities in this blog are on the spicier side – designed for seduction and arousal on your dates – to have you wanting to rip each other's clothes off over giving forehead kisses (not that we don't love these). Plan a surprise for your partner(s) or choose something special together.
Valentine's Day or not, scheduling in time for date night regularly is a must. Since sexing up the day-to-day is our specialty, we put our heads together for you to make the most of your dates with a heavy sprinkling of eroticism.
You're welcome.
Dessert Before Dinner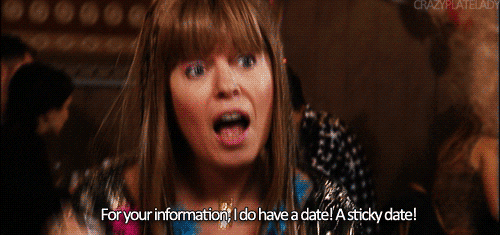 Sweetening up the night before it's even started can set the mood for a feel good and intimate date. Book your table or activity for a later time and work up an appetite with some play before you leave. While you're getting ready, try surprising your sweetie with what you're planning on wearing underneath your clothes and see where it takes you.
Not only will you go out with a natural boost of endorphins, you don't have to worry about the risk of accidentally being too full or tired for sex when you get home. If you spend the whole time thinking about getting back to the bedroom for round two, even better – that's double the sex!