Undercover Pleasure: Top Tips for Masturbation in Shared Accommodation
For many people, there are few things more mortifying than the idea of someone hearing them masturbate.
While there's no reason to be ashamed of masturbation at all, the social stigma, fear of a certain reputation and many other reasons mean that most people would rather keep their private pleasure just that: private.
College is a time of juxtapositions. A wealth of nightlife and no money to explore it, a world of academic study and no time to embrace it and, for many, a new horizon of sexual possibilities and far too little privacy to comfortably enjoy them.
Statistically, college is one of the most common times for a woman to start experimenting with masturbation and sex toys, but it is also frustratingly often one where privacy is at an all time low due to the paper thin walls and shared dorm space.
That's where this handy guide comes in, to help you maximize your potential you-time while minimizing the need to worry about nosy roommates asking awkward questions.
---
Choosing Your Toy
Many people's first hurdle with keeping their sex toy stash secret is the actual purchase of them. Thankfully, embarrassing-shaped post is a thing of the past. All the toys mentioned here are sold by Lovehoney, which means they come in plain, discreet packaging with none of the fuss of trying to avoid being seen visiting a sex store or smuggling in post, emblazoned with images that'd make a seasoned porn star cringe.
So now comes one of the most important steps – picking your toy.
It probably goes without saying, but choosing an extra quiet toy is a huge step-up here. For fans of the classic vibrator, a toy like the Silencer Whisper Quiet Classic Vibrator is ideal, whereas for those who favor primarily clitoral stimulation, a bullet like the Dream Bullet will do the job nicely.
The most important thing is to get a toy with enough kick to deliver everything you need stimulation-wise, without being a house-shaking, power-gobbling beast like some of the bigger alternatives out there.
---
Doing the Deed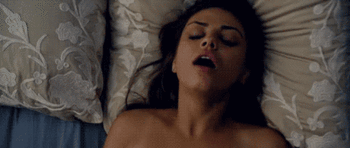 So once you've got your toy, you've picked your porn of choice (if necessary) and you're ready to get down to the delightfully dirty deed, what else needs considering?
Ideally, if subtlety is your main aim, you want something to mask the noise. If you're lucky enough to have a bath tub in your home, masturbating in the bath as it fills will provide a wonderful cover. Failing that, in the shower is another popular choice with some preferring it, regardless of noise.
Perhaps that's not the setting for you, and you'd rather lie back on your bed with your toy and a film of scandalous nature. In this case, layers of bedding will make a wonderful noise dampener and playing some music is a highly effective smokescreen. Just make sure you use headphones if you're watching porn!
All of the above points are, however, rendered unnecessary if you can simply find a time where you know, for sure, you are the only one in your apartment.
Perhaps it'll be a quirk in the scheduling of classes or a party that you're not too keen on, but if the opportunity arises to let loose and be as carefree and loud as you want, seize it.
---
Frankie Says Relax But what if you don't have to bother with any of this, the scheduling, noise screening and subtleties? It's no secret that colleges can be some of the most open, liberal environments a young person will find themself in, and there is no reason you can't just have a quiet word and ask your neighbor if they either are OK with hearing you, willing to put in some headphones at a certain time or just have a particular time of the day which they'd prefer you did it in, so they're not in.
You'd be surprised just how many people will respond along the lines of 'go ahead, I don't care.' The odds are, they do it just as much as you and will be relieved at the chance to handle the topic maturely and effectively.
Masturbation is, wonderfully, growing steadily less taboo as a topic. If you're still more comfortable hiding it, go ahead and use the tips above but just know – the odds are, you don't have to and, if you were ever 'found out', so to speak, the reaction is far less likely to be a scandal than a casual joke and total lack of an issue.
The ViBlogger is a student at the University of Leeds, where he studies Astrophysics. When he's not writing for The Sextbook, he can usually be found in a Yorkshire field reenacting the 12th century.

---
You may also like:
---
Need more help?
You can Contact Customer Care, who will be able to help you find the right quiet toy for you. You can email, telephone or live chat to an experienced advisor from 24 hours a day, 7 days a week.
The other great place to look for people's advice is on the Lovehoney Forum, where our community is on hand 24/7 to give their opinions and tips.
Contact Lovehoney Customer Care | Visit The Lovehoney Forum
---