We Tried Out Clitoral Balms and This is What We Found
Clitoral balms have quite the reputation. Boasting the seemingly incredible ability to give you easy access to incredible orgasms, they might at first seem too good to be true - which is why we decided to see just what they were capable of.
We put a range of 4 different orgasm-boosting clitoral balms and gels through their paces to see how things really went down when push comes to 'rub'.
They included the Tracey Cox Supersex Orgasm Gel, the Lovehoney Desire Luxury Orgasm Balm, the Crazy Girl Wanna Be Explosive Clitoral Arousal Gel, and the Lovehoney Oh! Cherry Orgasm Balm.
Two balms and two gels, all promising a souped-up O - but how did they all stand up to a very thorough testing?
Just keep reading to find out.
---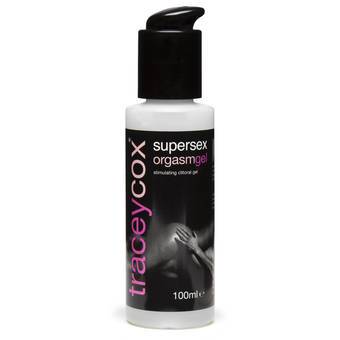 What's the difference between gels and balms?
After testing all four products with my partners, it became clear that although all of them delivered stimulating sensations, there were distinct differences between the ways the gels and the balms performed.
Gels in general had a more powerful menthol kick and took effect much faster, but they also seemed to wear off more quickly.
The stronger sensations of the gels were definitely well-suited to people who need a little more concentration on their clitoris to achieve climax, while the balms were more gentle on sensitive clits.
---
Our Winner: Lovehoney Desire Luxury Orgasm Balm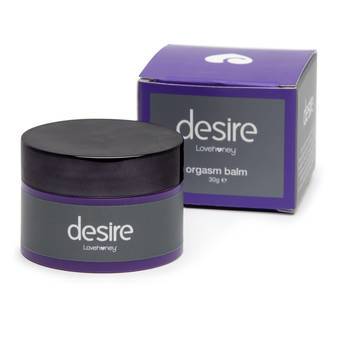 For us, the standout of the products we tested was easily the Lovehoney Desire Luxury Orgasm Balm.
The 'luxury' in the name is certainly well-earned, as we've come to expect of Lovehoney's Desire brand.
In a sleek purple tub, the balm fits right in with any 'on-the-go' sex toy kit, and the effects produced were both satisfying and long lasting.
Crucially, when it comes to any orgasm-enhancing product, you must always bear in mind that key word: enhancing. The best booster in the world won't do anything if the stimulation you're receiving isn't right for you and your body. The gels and balms are products you need to work with; they won't ever do the work for you.
A good balm can turn a standard solo session with a clitoral vibrator into a super intense orgasm that'll keep you coming back for more, if you're comfortable and doing what works for you – just as with any sex or masturbation.
---
The Verdict?
If you're looking to increase your clitoral sensitivity and perhaps boost your chances of an external orgasm, these gels and balms are a great option.
If you're more one for internal stimulation, you might enjoy using these on nipples or other external erogenous zones, or be better suited to trying a booster that's specifically designed for use on the G-spot, like this one.
If you're considering trying one of these out, then do give it a shot - after all, they're not expensive, and they could be the difference between a big or a little 'O'.
When you find the balm that suits you and your body, it can make an invaluable asset to your sex life, and, best of all, easily slips into any bag for on-the-go fun.
---
The ViBlogger is a student at the University of Leeds, where they study Astrophysics. When they're not writing for The Sextbook, they can usually be found in a Yorkshire field reenacting the 12th century.

---
You may also like: