Which is the Best Rabbit Vibrator For Me?
They're all special in their own way.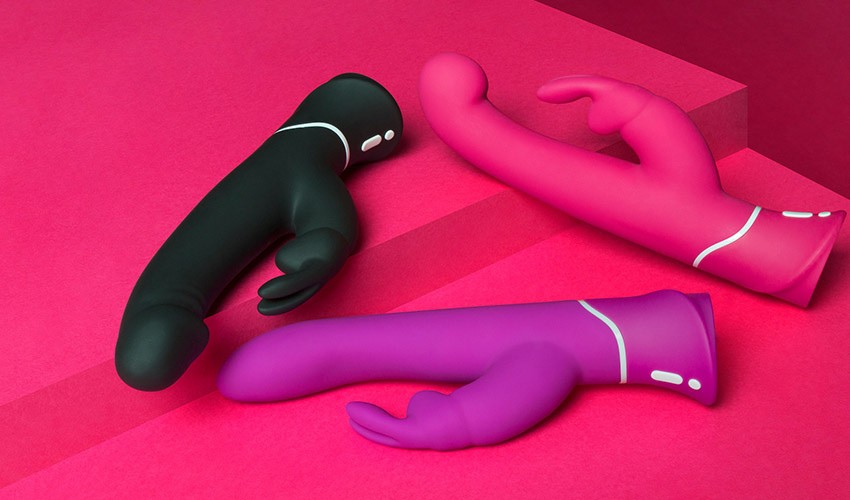 Promising twice, sometimes three times the stimulation of a standard vibrator, plus the chance of a blended internal and external orgasm, it's no wonder rabbit vibrators are a go-to sex toy of which Lovehoney has sold millions worldwide.
An iconic media favourite, rabbits first exploded on to the global consciousness in the '90s and in the years that followed a wealth of new designs have been brought out to offer a wide spectrum of functionality and more importantly, fun. Some can curve to seek out the G-spot, others bring rumbles to the booty and some have ditched the ears completely in favour of clitoral sucking heads.
Bells and whistles (or pulses and tickles) aside, all rabbits follow a core structure: one or two ears which rest externally on the clitoris and a shaft for vaginal insertion. As long as you keep the ears external, you can enjoy anal play with your rabbit too. By stimulating multiple areas at the same time, rabbit vibrators create intense, all-encompassing pleasure.
Lovehoney has a whole fluffle – believe it or not, that is the collective noun for a group of wild rabbits – of vibrators to suit every pocket and preference. It can be hard to tell which rabbit vibrator is right for you especially if you're new to them but as the experts, we can help.
Forget about which is the best – you want to know about which one is the right one for you. Read on for your formal introduction to the wonderful world of bunny lovin' bliss.
Meet the Most Popular Rabbit Vibrators on Lovehoney