Why You Need a Bodystocking in Your Life
Don't own a bodystocking yet? Let us show you why you need to fix that.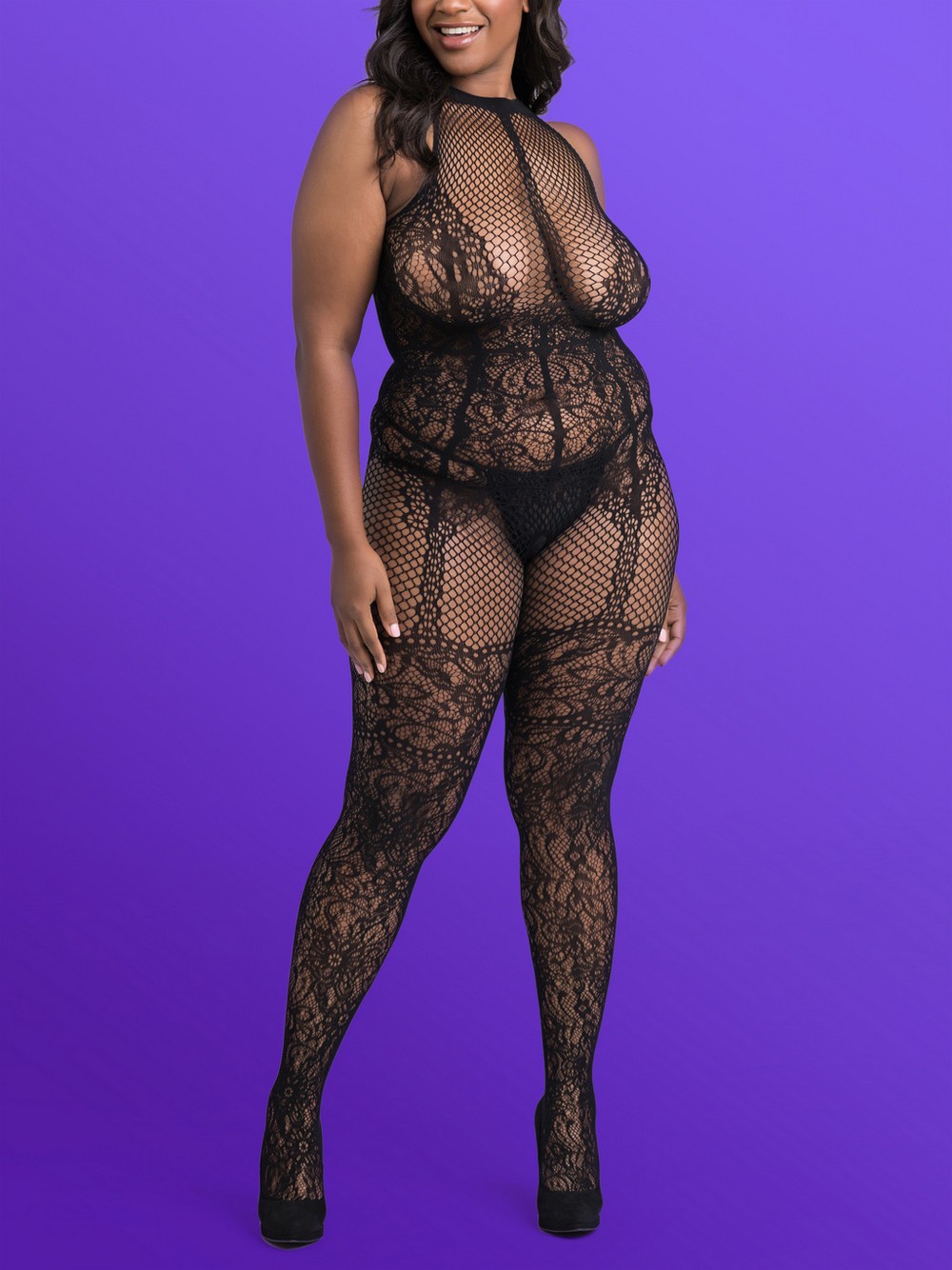 They're kind of like stockings… but for your whole body. Traditionally made from sheer fabric, bodystockings feature long arms and legs, and are designed to be as revealing or as concealing as you desire.
Dancers and performers sometimes layer them underneath lingerie, while other people just like to wear them behind closed doors in the bedroom or for lounging around the house.
They're great for when you want a full, bedroom-ready sexy outfit in a flash as well, because there's no matching and suspender straps to worry about.
Plus, they're an all in one sexy lingerie solution - you don't have to worry about the sizing dilemmas of bra, suspender and knicker sets, not to mention they're a fraction of the cost.
Why do I need one in my life?
Make cellulite, stretch marks, skin blotches, and lump and bump woes a thing of the past! Bodystockings are great for achieving an extra dash of confidence in the bedroom, and thanks to the huge array of styles out there, you can go as sheer or as opaque as you want. Bodystockings help smooth and streamline your figure for an extra-svelte outline. Who doesn't want that? And if you're blessed with a perfect bod, you lucky thing, then try a more revealing bodystocking made from fencenet and flaunt it with everything you've got!
There are hundreds of styles to choose from and things have come a long way since the first fishnet variety hit the shelves. You can now get your paws on long or short sleeve, halterneck, lace, plain - you name it, we (probably) stock it. Plus, most of them are crotchless, so you can get down to business while still sporting your sexy new bodystocking.
What will my partner think?
Everyone's different, but we've yet to hear of someone turn down a gal in a bodystocking. Your partner will love your sexy new look, not to mention your extra confidence in the bedroom. Plus, they're designed to flatter and enhance your best bits, which is super hot for the other half. What's not to love?