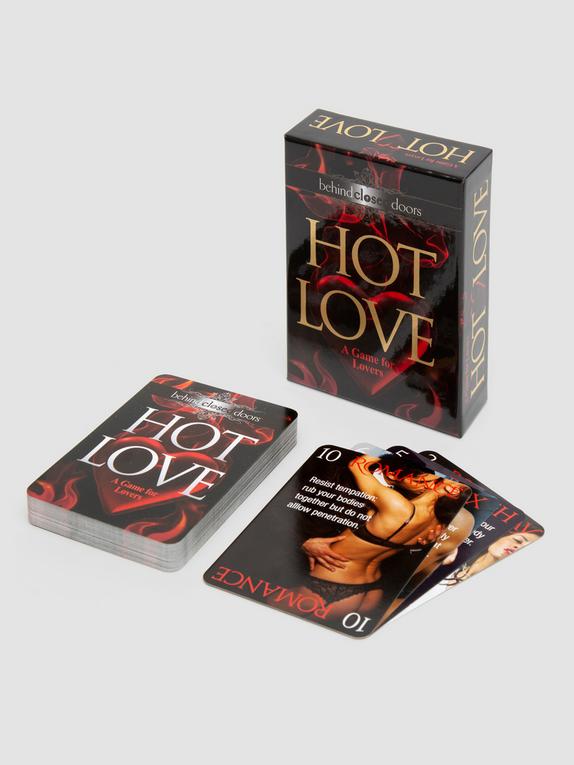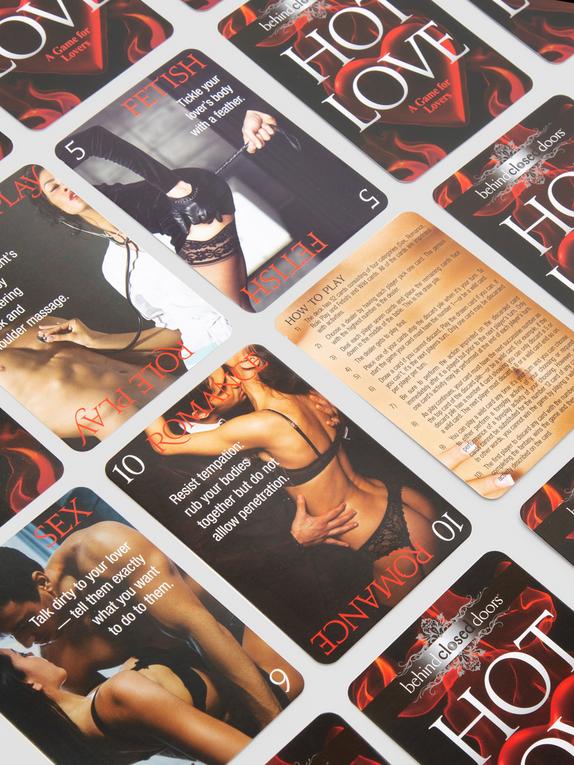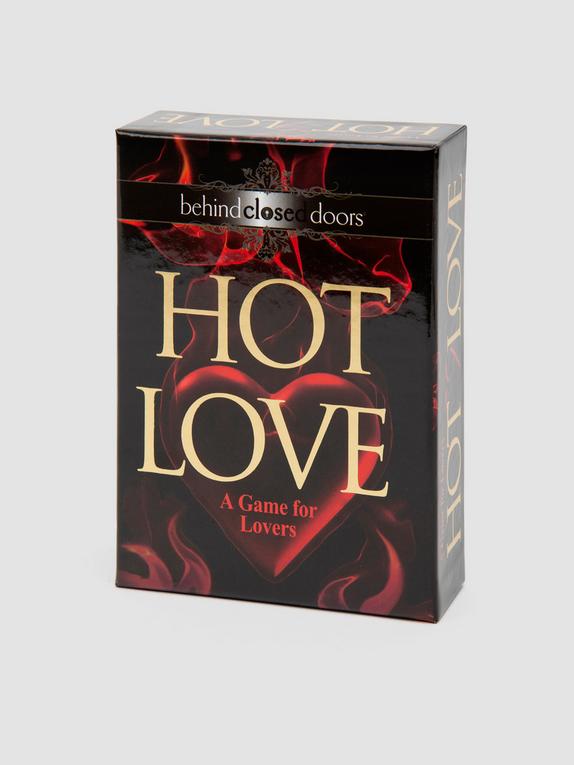 Hot Love Card Game
Last chance! This product is not going to be re-stocked!
Raunchy card game to add excitement to your nights in
Choose from 100s of suggestions for varied play
Perfect stocking stuffer or Secret Santa gift
Calling all couples – this sizzling card game will make for steamy windows. Combine hundreds of sexy suggestions, from romantic to downright kinky and everything in between, to put some serious heat into your playtime.

Deal the cards to reveal different suggestions for: romance, role play, fetish and sex. Maybe your cards will ask you to 'Tickle your lover's body with a feather' or 'Massage your lover's chest'. All you have to do is gather the cards that complete you ultimate sexual fantasy.
Frequently bought together
Popular combos for more sexy fun
Customer reviews
4.0
4.0 star rating
2 Reviews
4.0
4.0 star rating
2 Reviews
Thank you for posting a review!
We really appreciate your opinion and hope to see you again soon.
Thank you for posting a review!
Your review was sent successfully and is now waiting for our staff to publish it.
Playing for a Flush
Review by Dljl on 25 Nov 2020
review stating Playing for a Flush
The game its self is nicely presented in neat packaging the black, red and gold combination on the packaging gives it a luxurious feel.On breaking the cellophane and opening the box you are presented with a rules card and then four sets of cards numbered 1-12 and a number of wild cards which can be substituted for a numbered card, more of which later. The cards themselves fall into one of four categories: Sex Romance, Role Play and Fetish. The images on the cards are very samey and do in no small part mirror the format one would expect on a Penthouse magazine cover. Enough to titillate.The rules and game play itself are easy to understand, each player is dealt 7 cards and the idea as the game progresses is to discard cards in numerical order, whilst carrying out the activities on the discarded card. If you are not able to discard a card then you pick one up from the remaining cards and add it to your hand and your turn is over. The person who wins is the person who has discard all of their cards in numerical sequence.As mentioned their a four categories apart form the wild cards. These are Sex, Romance, Role Play and Fetish.The Sex card activities range from passionately kissing and touching to reaching climax in a 69.The Romance card activities range from naked pillow fight, to mutual masturbations and activities in between.The Role Play is heavily centred around playing doctors and nurses, which is a little cliched. But I am sure that you could improvise with other scenarios.The Fetish cards range from mild bondage to a little sensory deprivation with a blindfold.What the game doesn't tell you at the start is that there are a number of props needed for some of the activities, such ice-cubes, honey, blindfold, a feather, etc. So a bit of prep work is needed.The game itself is straight forward to play, although in the early stages with just tow players there is a lot of picking up additional cards and very little sexy action. This improves as the game progresses, to the point where virtually ever turn has some sort of activity taking place, especially so if the wild cards are deployed.In terms of playability it is fun, but a number of the activities are very similar. You also need to have a sense of humour as naked pillow fighting, though erotic is also extremely funny, with various body parts swinging freely.If used at a party, then guest would need to be very liberal minded, it would certainly be an ice-breaker and the game play might be improved with larger numbers.Enjoy
Bottom Line:
A decent night in. Builds up to the main event.
Pros:
The game is quality made, the activities are fun with not all being overly sexual.
Cons:
The role play cards are too similar, a slow burner if played by only two.
On Hot Love Card Game
A fun addition to adult games night
Review by Finding L. on 22 Nov 2020
review stating A fun addition to adult games night
A good blend of foreplay activities and stronger gaming elements than I expected. Most adult games we have tried have been fairly limited and linear, this was a nice surprise.The cards provide some good foreplay options designed to increase in intensity. The cards are loosely themed as romance, sex, roleplay and fetish. Unlike Nookii there is a greater sense of interaction between player cards and your choices may change to help build on your partners choices. The mix of cards helps create more variations to help shake up routine foreplay activities. The nature of the build up means that there's an element of tension if you can't play a card.One house rule we applied is to discard any cards that can't be played to keep hand sizes manageable. These are big cards! You could also try a variation by playing a card below the number just played to take things up and down in a teasing way! The art style is very glamour model and gives a strong Penthouse Letters style vibe rather than being pornagraphic. Quality is generally solid with a minor typo on one of the cards. The themes are enough to get started, fetish is the lightest end of the scale, more experienced couples may want to look for a different game to explore that side. Role play is mainly medical based so if this isn't your thing you could strip those cards out of the deck.The card images are limited to 5 different pictures and are of a straight couple. The text on the cards could apply to same sex couples though. One things that isn't clear from the pack is that to get the full experience you will need to have some items to hand (ties, ice cube, honey, sexy items, toys) if you don't want to have to break the build up by having to find things mid game.We played a round together to test things out and things escalated quickly so the game clearly had the desired effect! When we play again we've debated whether we should use a timer (like Nookii) but we feel the game works better when we agree how long to spend on each card's action.
Cons:
Card art was limited and dated.
Bottom Line:
Good starting game for adding variety to foreplay.
Pros:
It feels like a proper game.
On Hot Love Card Game