Beginner's Guide to Ball Gags
Enjoy a world of dominance and submission with a ball gag. These simple, yet wildly effective, bondage accessories are a BDSM must-have.
Open your mind (and your mouth) to these bondage accessories with our ball gag guide.
A gag is a type of bondage equipment designed to muffle the submissive partner during BDSM play. Although there are many different types of gags, ball gags are by far the most popular. While many couples are intimidated by gags at first, after trying one out they often find it adds an exciting edge to dominance and submission play.
Ball gags come in several different styles and offer varying levels of restraint. It's important you choose the right gag for you as some are great for beginners, while others are best suited to advanced S&M explorers.
Video: Bondage Gags: What, Why, and How
Ever wanted to know more about why people use ball gags, and which one is the best gag for you? Lovehoney's Bondage pro, Jess Wilde, talks you through the key things that you need to know before getting your hands on a ball gag or bit gag.
Why use a Ball Gag?
Ball gags are an increasingly popular way to experiment with submission and dominance. Not only are they small enough to pop into your pocket, they're also great for all types of fantasy play. Other benefits include:
For the wearer, a ball gag increases mental and physical arousal by enhancing their role as a sub or slave.
Large ball gags act as silencers, allowing the wearer to really let loose as far as moans and groans are concerned.
Large, non-breathable gags force the sub to breathe through their nose which, during heavy panting, limits oxygen for a more intense orgasm.
Ball gags are a visual treat for the Dom.
Gags are a perfect addition to specific roleplay scenarios, such as pony play.
Types of Ball Gag
While there is a range of shapes and materials to choose from, when buying a ball gag what you want to consider is your level of experience.
Sizing is important. Don't go too big too soon and overwhelm yourself or your sub. Safety is key too. Certain materials and fastenings should only be introduced to your play when you've been around the ball gag block a few times.
To help you make the best choice, we've included a few different types to suit each level of experience.
Beginner Ball Gags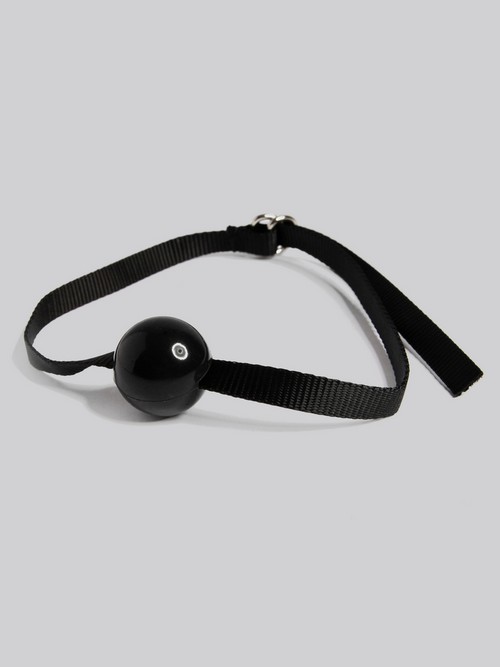 Beginners ball gags usually feature a small ball. They are made from non-intimidating materials and are easily adjusted.
First-time gags are designed for maximum comfort during wear and provide the visual stimulation of gagging without opening the mouth or jaw too much.
Your sub should still find it easy to breathe and make some sound when wearing a beginner gag.
Gags with a flexible mouthpiece, breathable balls or flexible O-ring gags are great for beginner's play.
Intermediate Ball Gags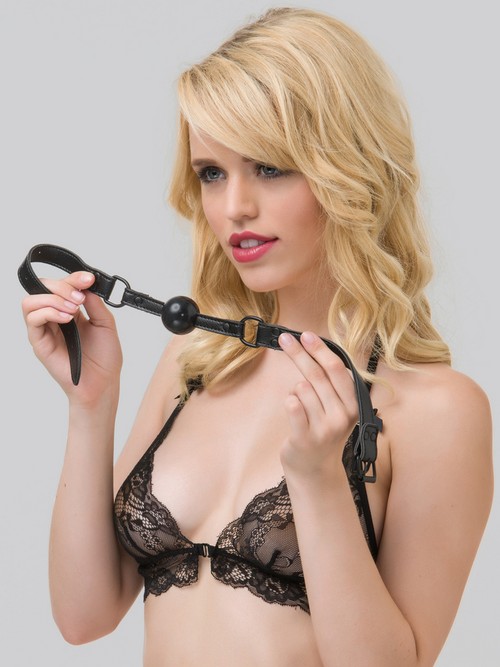 Intermediate gags tend to have a slightly larger ball, are usually made from more durable materials, and often feature a buckle fastening.
An intermediate gag opens the mouth a little wider to heighten the wearer's experience, while durable materials, such as faux leather, ensure reliability during prolonged play.
Subs wearing an intermediate gag feel more restricted but are still not 100% muffled.
Other popular intermediate gags are ones with larger, breathable balls and straight bit gags.
Advanced Ball Gags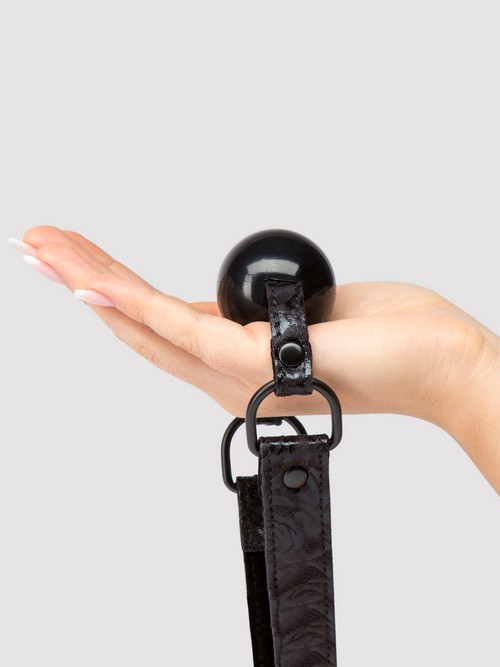 The point of an advanced ball gag is to provide maximum restraint, usually by opening the mouth as wide as possible.
Most advanced ball gags feature a large mouthpiece, are made from hard-wearing materials like leather and metal, and some have a lockable buckle fastening for added reliability.
An advanced gag will leave your sub completely restrained and (most likely) muffled.
Dildo Gags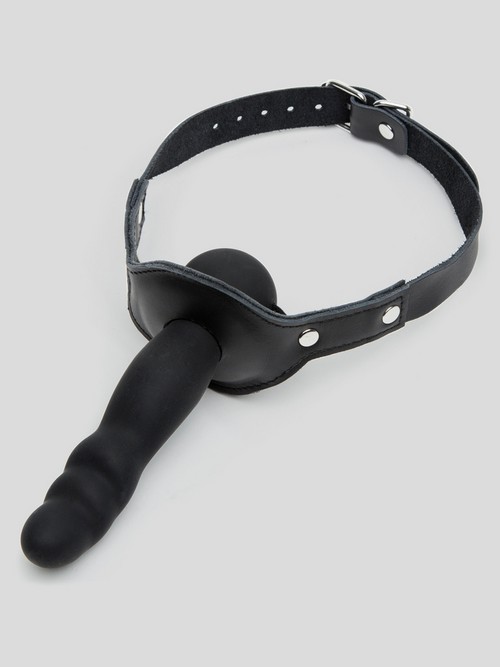 Dildo gags are also perfect for advanced bondage play. While some are fitted with a backward-facing dildo, designed to sit in the sub's mouth, others feature a forward-facing dildo, allowing the sub to essentially ride their playmate's face.
These gags require both users to have plenty of BDSM experience. It's also essential you agree upon a hand signal rather than a safe word as speaking will be out of the question.
Open Mouth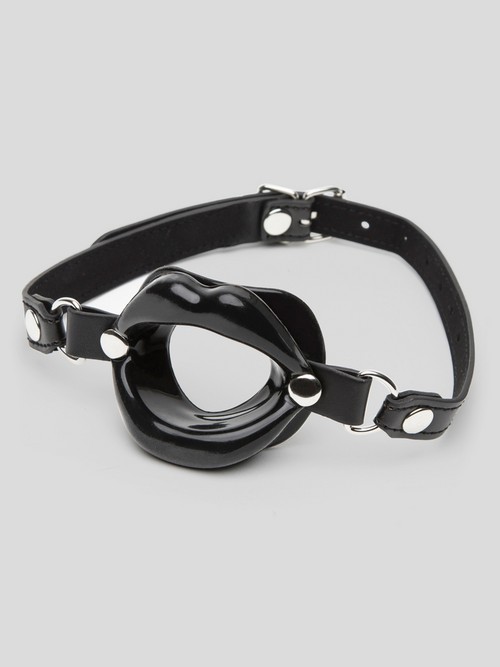 An open mouth option is a great choice for those just getting started with gag play. Because they feature a ring rather than a ball, the wearer can breathe easily while still being restrained.
Open mouth gags are also perfect for oral play. The rings are wide enough for cheeky blow jobs or a spot of facesitting. Just remember to organize your safety gesture BEFORE you jump on in.
Other Bondage guides you may like
More Sexual Happiness Advice
You can never know enough about sex, right? Why not join us on our sexploration journey? Stay up to date with the latest advice on our blog, the Lovehoney forum and the weekly Sexual Happiness podcast.