How to Explore Anal Masturbation (According to Sex Experts)
First, we have Dr Megan Fleming, a world-renowned speaker, clinical psychologist, and one of Lovehoney's sex & relationships experts. As a successful marriage counsellor and sex therapist with over 15 years of clinical experience, Dr Megan blends neuroscience and academic experience to help couples build relationships they love to love.
Secondly, we hear from Dr Justin Lehmiller, Lovehoney's scientific advisor, award winning social psychologist, research fellow at the Kinsey Institute, and author of books such as 'Tell Me What You Want: The Science of Sexual Desire and How It Can Help You Improve Your Sex Life' and 'The Psychology of Human Sexuality'. He has published articles in some of the leading journals on sex and relationships, written two textbooks, and produces the popular blog, Sex & Psychology.
These two intellectual powerhouses talk all things anal masturbation – why do it, how to do it, and the best toys to take your solo anal play to a new level.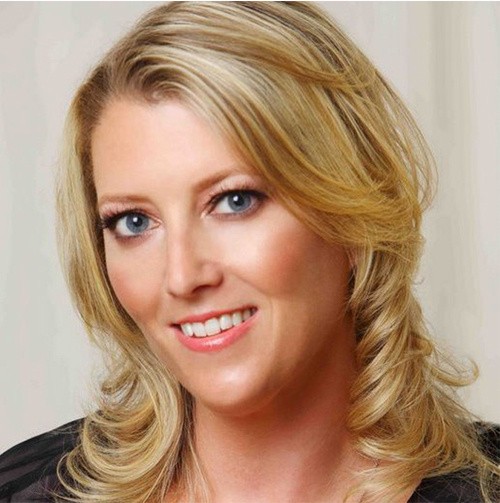 Any time is a great time to up your game and explore your pleasure. For a lot of people, the word "anal" isn't neutral and they can have a pretty strong reaction to hearing it. If they've never tried it, many may have an immediate response of "no" or "not for me" around the idea of anal play, regardless of whether it's partnered anal play or anal masturbation.
I'm a firm believer that true knowing is experiential knowing. We have so many conditioned ideas in the sexual realm about what's pleasurable and what's not, what's allowed and what's forbidden because talking about it has been taboo for so long.
All I can say is, if you haven't ever tried anal play, there's no time like the present. It may or may not be for you, but you won't know if you don't try!
Another reason to give anal play a try is knowing that the pudendal nerve (located in your pelvic region) is the same nerve involved in the pleasure you experience from stimulation of the clitoris, vulva, penis and perineum. This is why it's possible to experience an anal orgasm from stimulating this area.
The great thing about solo anal play is that you get to explore the sensations and experience of being both the giver and the receiver.
Start with hygiene. It's important to empty your bowels and take a shower cleaning externally with an antibiotic soap before partaking in anal masturbation. Short nails are best or you might want to consider a finger cot (it's like a condom for the finger) for extra protection.
Remember the anus isn't self-lubricating so know you can never have too much lube. While there's debate over whether water-based or silicone is better, many experienced with anal play prefer silicone because it lasts longer. That said, silicone lube isn't compatible with silicone anal toys.
Best Position for Anal Masturbation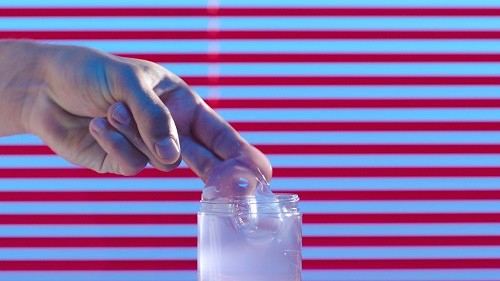 Get into position. A good one to start is with knees pulled up to your chest and a pillow or wedge under your pelvis to give you better access. You can also try getting on all fours and reaching behind you.
I can't highlight enough the importance of only introducing massage or any anal play when you are already highly aroused. Enjoy getting yourself all hot and bothered with your usual solo play before you begin to explore anal masturbation.
Start with your index or middle finger, rubbing or massaging your anal opening and inner rim. It can be helpful if you tighten or contract your PC muscles (Kegels) and tighten your buttocks, on the release; insert your well-lubricated finger about ¼ inch. Relax, hold 3-4 seconds and repeat, contracting muscles, relaxing the anus and sliding your finger further in as you go, taking all of the time you need.
Some people find it really enjoyable to stroke their clitoris or penis at the same time with their other hand. For vulva owners, it's important to know you can never use a finger or toy from anal play for stimulation of the clitoris or the vulva as this can cause infections.
Anal toys are also a great way to explore pleasure, as we don't always have the flexibility or dexterity of our fingers to hit the internal places which feel best. Make sure anything you stick in your butt is flared or flanged because if not, when you orgasm and the muscles contract, it can have a vacuum effect where it can slip straight into your anal opening and can get lost in the rectum. I assure you a trip to the ER isn't what you want to finish your play.
Make sure to clean your toys before and after every use and ensure they are completely dry before putting away. If they are non-porous – such as silicone or stainless steel metal – and don't vibrate or are waterproof, you can use water and mild unscented hand or dish soap. For ease, I also highly recommend Lovehoney's Fresh Toy Cleaner, which is safe to use on all sex toy materials.
As you explore G-spot and P-spot stimulation through anal play, remember the mantra of "try, try, again". Assuming your experience wasn't painful (a red light when you should always stop) and you only felt so/so about the sensation and experience (yellow light), I recommend trying several times to see if as you relax into the experience the yellow light goes green and you now have a new go-to pleasure practice to add to your sexual repertoire.
Dr Megan Fleming's anal toy recommendations
Interested in this topic?
Sign Up for our newsletter to receive expert advice, sale alerts, and exclusive offers straight to your inbox. Plus, receive 15% off your first order.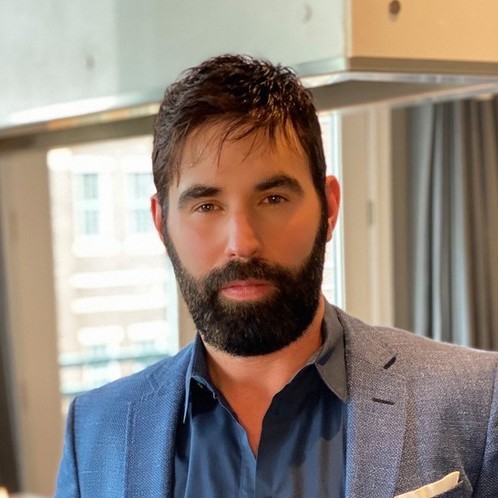 Think for a moment about what brings you sexual pleasure. Now think about how you came to discover this about yourself. Odds are, you've probably learnt quite a bit through direct experience.
I mean, it can be hard to know what you like until you actually give it a try. And, sometimes, things you never expected to enjoy turn out to be amazing.
Masturbation May is a perfect excuse to engage in a bit of self-exploration and discover new sources of pleasure. If you're looking for ideas, something a lot of people tend to skip over is anal stimulation during masturbation—and even if this is something you have explored, there are always new ways to give it a go.
Incorporating anal play into masturbation is something persons of any gender or sexual orientation can potentially enjoy. It can offer pleasure in and of itself because there are many nerves which run through this area and are connected to the genitals.
Anal stimulation can put you in a state of heightened awareness that makes everything feel more intense including orgasms.
Here, we'll explore a few different ideas for how you can anally masturbate, from beginner to advanced. However, a few safety tips and best practices first:
Relax, breathe, and go slow. Take your time and don't force anything. If you experience pain, stop.
Use lube. Lots of lube. The anus does not naturally lubricate in response to sexual stimulation, so use of an artificial lube is essential. However, make sure to use a lube which is compatible with whatever toy(s) you are using.
Start small. Don't go for a big toy the first time around—and even if you are experienced, use a smaller toy to dilate your anal opening first.
Make sure whatever you put in can come out. In other words, don't go past the base of the toy to avoid anything getting stuck.
Make sure your toys are cleaned before and after use.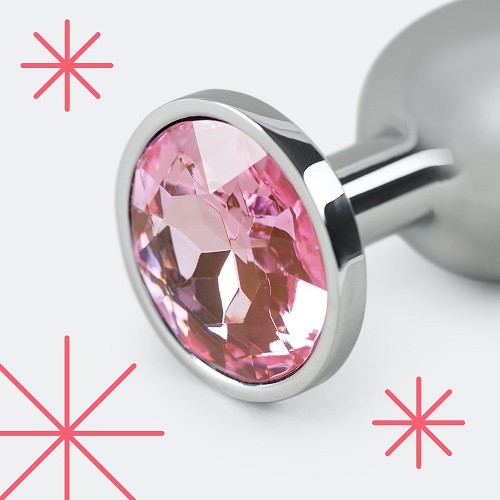 Beginner anal play ideas
Butt plugs are often a great place to start. They're small but versatile toys and an excellent choice to help you explore anal sensation for the first time.
Anal beads (particularly silicone) offer another possible entry point. This toy is a little more flexible in the sense you can explore shallower or deeper penetration making it excellent for first time solo anal. It also adapts to the shape of your body, which can increase comfort.
Intermediate ideas
Once you've had a bit of practice, consider an anal toy bundle. This will allow you to experiment with a few different kinds of toys (butt plugs, beads) some of which have motorised functions. This can really help you to home in on what you enjoy and what works best for your body.
If you have a prostate, consider a prostate massager – an anal toy optimised to seek out your P-spot and help you experience a prostate orgasm.
Advanced ideas
If desired, you can potentially go for something larger. Anal beads, butt plugs, and dildos come in a wide variety of shapes and sizes (the options are endless!), so that's one easy way to mix up the sensations and continue exploring.
However, another approach is to look at toys offering genital and anal stimulation simultaneously. For example, a double penetration vibrator can provide both vaginal and anal stimulation at the same time. Likewise, some butt plugs have an attached cock ring which provide simultaneous penile and anal stimulation.
Or, go a step further and bring partnered anal play into the mix with a remote-controlled butt plug, letting your partner control the sensations and feeling the nerve endings tingle all on their own.
Dr Justin Lehmiller's top anal toys
Video: What is Anal Masturbation?
Jacking off isn't just about your dangly bits. There's a world of fun waiting to be explored around the back. Join Annabelle as she explores the joys of anal masturbation, and the toys to make it an unmissable treat.
Why our customers love Lovehoney