How to Use Sex Swings and Furniture
Effortless, exciting sex in a variety of positions you didn't think possible? The impossible is within reach thanks to sex furniture.
Sex swings and sex furniture are classed as position enhancers and they do exactly what that name implies: take your sex positions to more orgasmic places than you could not achieve without their assistance. In this guide we'll tell you how to use them.
How to use sex furniture
Ranging in size and the level of support they provide, some of the most popular types of sex furniture include adjustable sex swings to hang from your door or ceiling, sex wedges and pillows to enhance your favorite sex positions, and chairs for kinky bondage play.
Using sex furniture takes the strain off your muscles and joints, letting you enjoy longer sessions with fewer physical demands on your body.
Sex swings and sex furniture can help you achieve sex positions you previously loved but can no longer manage without assistance, and they also open up a world of erotic possibilities to people with physical impairments or disabilities.
Let's run through the different types of sex furniture and how to use each one.
How to Use a Sex Swing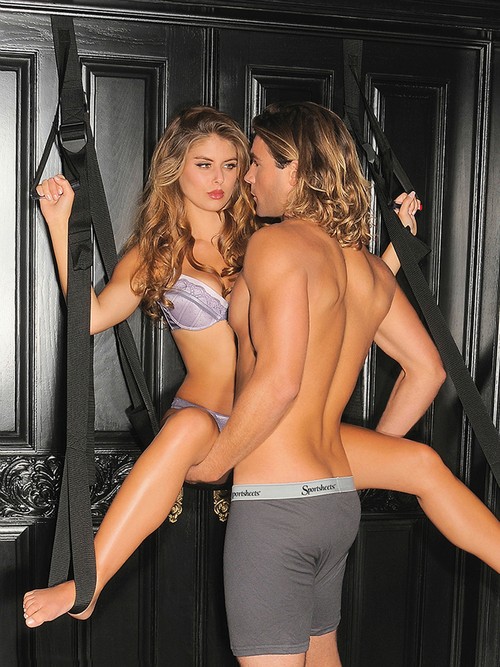 A sex swing attaches to your ceiling or door and lifts you up to achieve standing up sex with ease. Using a sex swing is super easy and many people use them to explore fantasies, but some require a bit of an advanced set up.
If you don't have a sturdy ceiling or just want to try something a little quicker to dive into, try an over-the-door sex swing. These clever swings hook over any household door and provide reliable support no matter how heated things get.
Depending on if you have a sex swing that hangs from your ceiling or door, there are different sex swing positions you can try. One of the best sex swing positions is where one partner is lifted in the swing in a seated position with legs spread for easy and weightless penetration.
"If you've ever fantasised about the man in your life taking you up against a door, then this sex swing will make your wildest dreams a hot reality!" - SENSUAL GODDESS
Discover some of our most popular sex swings to try for yourself:
Using a Sex Wedge or Pillow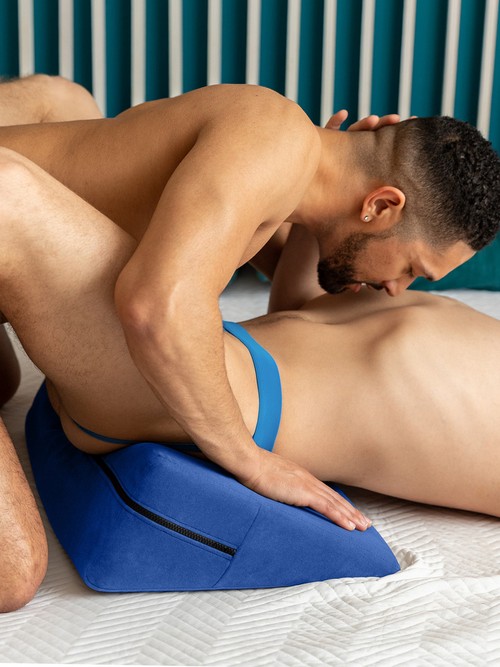 If you've ever had your erotic escapades interrupted by an untimely leg cramp or had to exit an amazingly pleasurable position before reaching the big finish, you're not alone. A sex wedge or pillow defies the limitations of your physical stamina by supporting you during your moment of need, so you can keep going until your needs are met.
"My wife really enjoys sex on the wedge. If you think just stacking pillows is the same, you are wrong. I've done both." - Terry
A sex wedge can support your bottom, feet, hands or entire body, leaving you free to concentrate on sensational satisfaction. And most of them are designed to support your body in several ways, so they're incredibly versatile.
Here are our top picks of sex wedges and pillows:
Top Sex Wedges and Pillows
Playing with a Sex Chair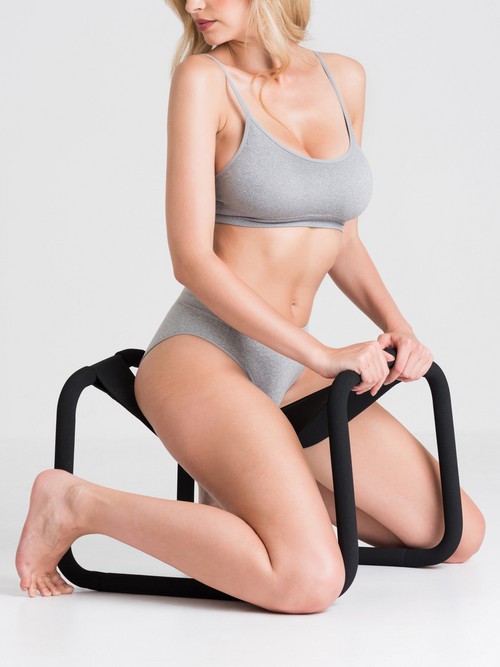 A sex chair, or sex position enhancer as they're also known, is more sturdy than a pillow and will help you and your partner gain extra flexibility, enjoy deeper penetration and try new sex positions. You'll be surprised how much they can help you achieve!
"We both love when I am on top. Unfortunately my legs don't have the required stamina. This chair enables myself to stay on top!" - lilz01
Sex position enhancers make it easier to treat your partner to fantastic oral sex, but you can pair them with handcuffs, a blindfold or other bedroom bondage treats to really rock their world.
More Sexual Happiness Advice
You can never know enough about sex, right? Join us on our sexploration journey via the thriving Lovehoney forum, our weekly Sexual Happiness podcast and our blog.