What is lube?
It's a fact that people who use lubricant have better sex.
Not only does the slippery stuff make penetration easier, but it can also make all kinds of play much more enjoyable.
On top of that, there are loads of different types of lube out there for whatever kind of play you're exploring - from flavored lubes for orgasmic oral to anal lubes which keep everything comfortable.
Our guide explores everything from which lube to use to how to apply lubricants for females or vulva-owners. Slide into this and more to see what lube can do for you.
What is Lube used for?
Despite what you might have heard, lube is for everyone!
Whether you're struggling with natural lubrication or discovering the world of anal play, using lube will really enhance your experience in the bedroom (even when you're going at it solo).
Even if you feel that your body is doing a great job without any assistance, you might be missing out on a whole load of extra pleasure without knowing it.
And, there's no end to the ways that lube improves your sex life:
It reduces friction: lube adds moisture between the things you're rubbing together, which means less chafing and more pleasuring. No matter what sex act you're doing or what toy you're playing with, reduced friction is a blessing your bits will thank you for.
It's a safe way to amp things up: whether it's adding a hint of sweetness to oral sex or bringing a little extra tingle to your touches, lube is designed to be body-friendly, so it can join you in places where whipped cream or chocolate sauce can't.
It boosts sensation: lube allows things to slip in and around with ease and feels amazing at the same time, so you can have sex without interruption.
How to use Lube
Let's face it, fumbling around with a bottle of slippery lube can sometimes kill the moment, especially if you're not too sure where it goes or how much to use.
So, if you're wondering how to apply lube, we're here to help.
If you're planning on any penetration play, add some lube to the thing you'll be inserting (fingers, penis, toy) and some to the area that'll be receiving (vulva, anus). Add during foreplay or before insertion, and don't be afraid to top it up as things get going.
Since lube is made to go in and on your body, don't worry about it going places it shouldn't. Just remember to use the right one for your chosen activity.
Types of Lube
There are loads of different types of lubes out there, but which is the right one?
Water-based Lube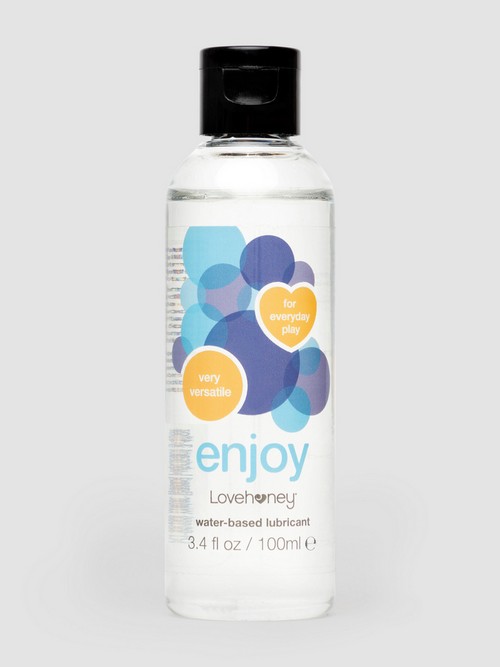 This lube is a true all-rounder, best for almost everything - from sex toys to masturbation. It has a light, natural feel, making it ideal for couples play too.
Water-based lubricant is also usually the best kind of lube to use with condoms, but be sure to check the label as some formulas aren't.
Silicone Lube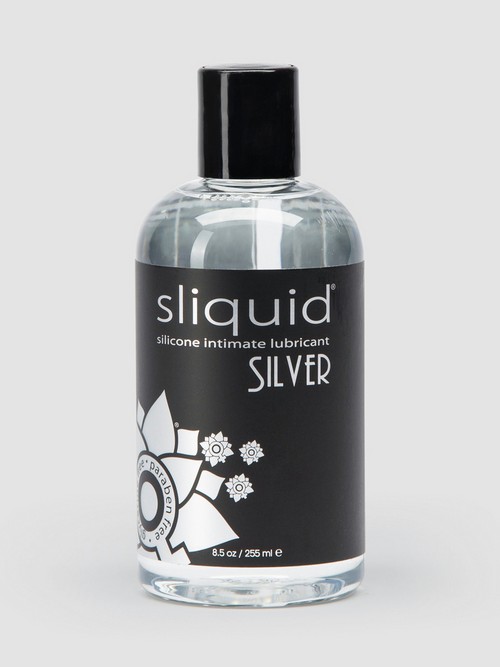 Silicone lube is the longest-lasting type of lube you can get and is great for solo sessions, vaginal sex and anal sex. This lube can be used with most sex toys, but not realistic-feel ones or ones made of silicone. It's also waterproof, so it's perfect for sex in the shower.
Just like water-based lube, silicone lube is one of our fave lubes to use with condoms, but always check the label to be sure.
Oil-based Lube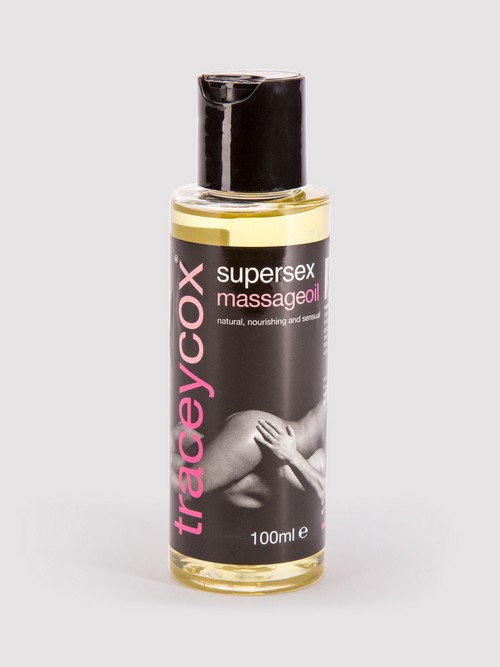 While oil-based lube isn't great for internal use, either vaginally or anally, it can be a good addition to male masturbation, erotic massage, or other forms of external stimulation like nipple play.
Flavored Lube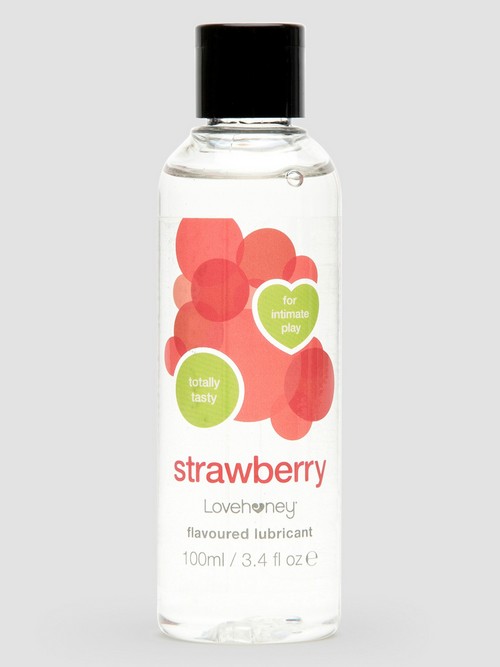 Flavored lube is ideal for adding a little something extra to oral sex and foreplay.
Available in a range of flavors from fruity-fresh to decadently rich, each flavored lube will be compatible with the same sex acts and toys as its base material (water, silicone, or oil). Luckily, most flavored lubes are water-based, making them brilliantly versatile.
Anal Lube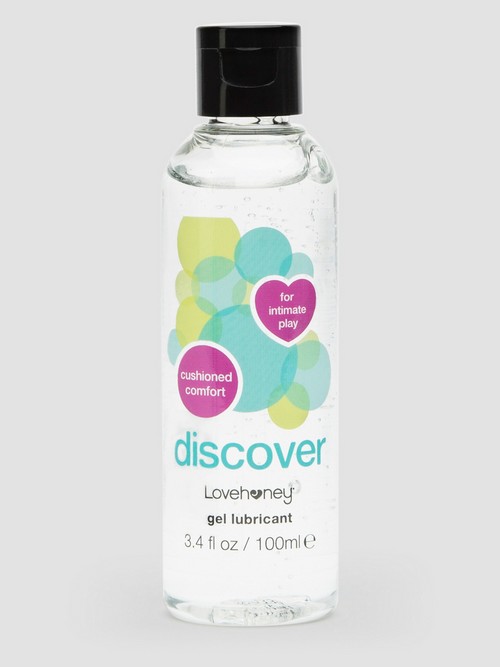 Anal lube is special because it's extra thick, meaning it provides longer-lasting, cushioned glide during anal sex and anal play. This is extra important since the anus isn't naturally lubricating (unlike the vagina).
Like flavored lube, anal lube can have different base materials, so just be sure to check before using it with toys.
Try: Lovehoney Discover Water-Based Anal Lubricant 3.4 fl oz
Organic Lube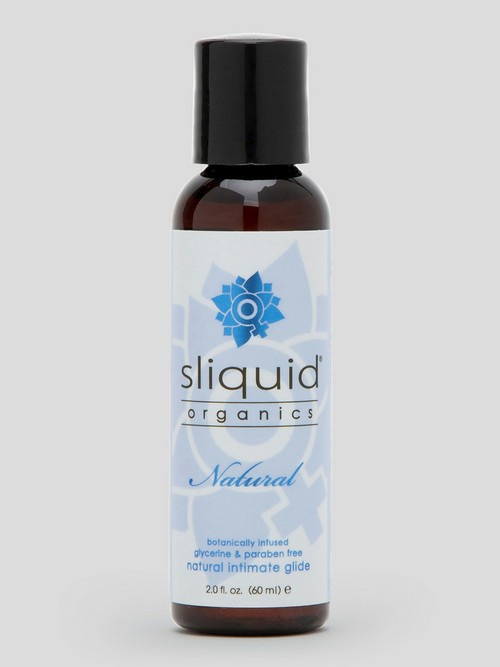 If you consider yourself an environmentalist or have super sensitive skin, organic lube might be the one for you. The formulas can vary a lot, so just be sure to check the label to see if you can use it internally and with your fave toys.
Warming & Tingling Lube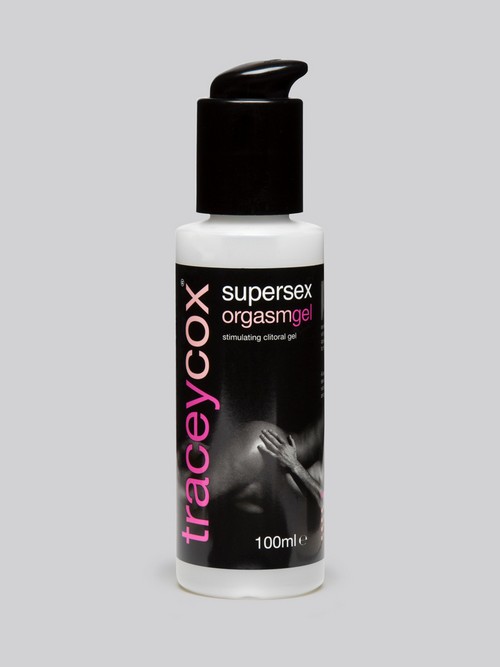 If you're looking to add a little bit of spice to your sessions, Warming & Tingling lubes will bring additional stimulation to play and are a quick and easy way to try something new in the bedroom.
There's a vast range of stimulating lubes and gels available, all designed to awaken nerve endings and enhance touch. Before using a tingly or warming lube on your most sensitive areas, just try a little on the inside of your lip to get a sense of how powerful its stimulation is.
Lube Dos and Don'ts
So, by now, we know that lube = better sex.
Here are some of our top lube dos and don'ts to make sure play is safe and comfortable for everyone.
Do: Use purpose-made lubricants
Let's get this one out of the way first: You should only use purpose-made lubricants to keep everything safe and hygienic. So, for those of you wondering things like "can you use coconut oil as lube" or "can you use vaseline as lube", it's a hard no from us.
Do: Use a lot
There's no such thing as too much lube, so don't be afraid of using lots of it when you're getting down with a partner or using your favorite toy.
Do: Check the ingredients
With specialised lubes like anal, flavored and warming, you need to check the formula before using them to make sure they're compatible with whatever play you want to do, especially if you're planning on using toys.
Don't: Use the wrong lube
Because there are so many different lubes out there, you need to make sure you're using the best one for the job. Don't use oil-based lube with toys or water-based lube for anal.
Don't: Be embarrassed
Like we said, lube isn't just for people who struggle with getting things going naturally. Don't be embarrassed about having or wanting to use lube, especially when playing with your partner.
Best lubricants for sex and pleasure
More About Lube & Sex Toys
More Sexual Happiness Advice
You can never know enough about sex, right? Join us on our sexploration journey via the thriving Lovehoney forum, our weekly Sexual Happiness podcast and our blog.