How to Use a Male Masturbator
The name sounds self-explanatory, but there are oodles of unexpected ways to enjoy a male masturbator, and this guide is here to explain them.
You may be surprised to learn that male masturbators come in just about as many varieties as vibrators. No, really!
For one thing, male masturbators vary in terms of whether they look like the real thing or not. Some are designed to look like specific body parts, while others are just designed to wow your wang without resembling anyone's anatomy.
For another, male masturbators come in a wide variety of sizes. Some are pocket-sized or shorter than half the length of an average penis; others are long enough to envelop the entire length of most penises; and yet others are large enough to bring you hands-free, or almost hands-free, entertainment.
No matter which kind you have, the general way to use them is pretty much the same: just slide your schlong in and enjoy! But there's so much more to them than that, and our guide will help you to get the most from your Fleshlight, THRUST Pro, TENGA and any number of other penis teasers and pleasers.
Video: How to Choose a Stroker or Masturbator
Above: Watch our sex toy guide video with Sammi Cole to learn the differences between strokers and masturbators and more.
Lube for your length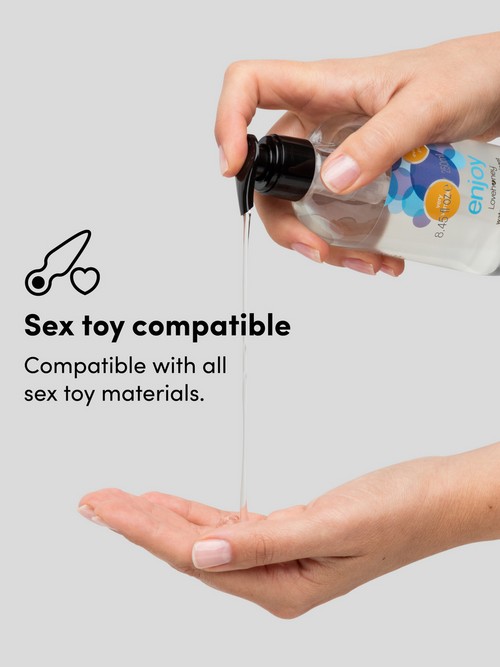 Many male masturbators are full of thrilling textures that are designed to make you feel like you're having partnered sex, but for maximum sensation - you'll need the slippery stuff.
Depending on the model you get, your stroker might be a tighter fit that you're used to and, while the interior will be soft, it may also feel dry. So for optimum comfort and pleasure, use lubricant.
What Lovehoney customers are saying:
"Lube is needed to be able to use it comfortably. First time I have bought one of these and it feels amazing!" - ryansstuff
Some male masturbators have self-lubricating cores that you can activate with water, but most of them will require you to supply your own water-based lube. Since the majority of strokers are made from real-feel material, they're generally not compatible with silicone or oil-based lubricant. So be sure to choose a toy-friendly lube to maintain the quality of your toy and get long-term use out of it.
Take your pick of style, shape and size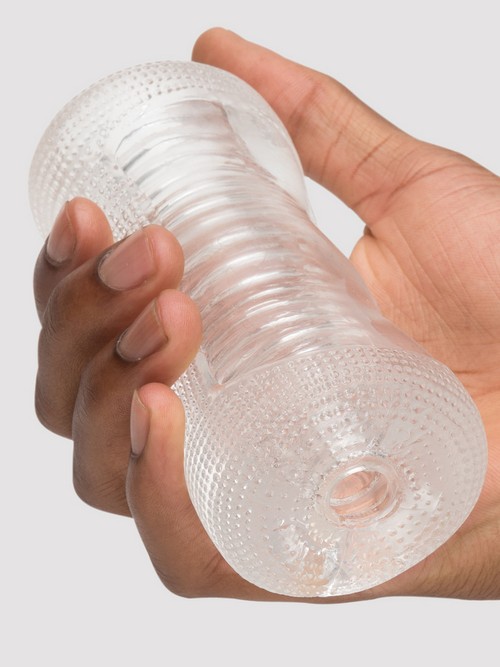 How you plan to use your toy is perhaps the most important consideration when it comes to which one you choose. For example, if you want to bring something extra into foreplay or oral sex with your lover, you may prefer to choose a short, see-through stroker for added visual appeal. Also, for partnered activities, some prefer a stroker that doesn't resemble another person's body part, while others prefer just the opposite because they want to mimic the feel of a multi-partner experience.
What Lovehoney customers are saying:
"It's simple, comes pre-lubed and is ribbed on the inside. Also causes a suction as though you're being given an actual blowjob. Gave my man great pleasure." - IslandGirl55
If you mostly want to use your masturbator for solo fun, you might prefer to take home a stroker modelled on a real person's body so you can explore some of your personal fantasies.
However, if having a lifelike male masturbator doesn't appeal to you, take a look at strokers by Lovehoney or TENGA. By contrast, if you're interested in a realistic model, try THRUST Pro or Doc Johnson toys. The good news is that no matter which kind you pick, they're all gloriously textured and can provide a super-satisfying experience.
Enhance oral sex or foreplay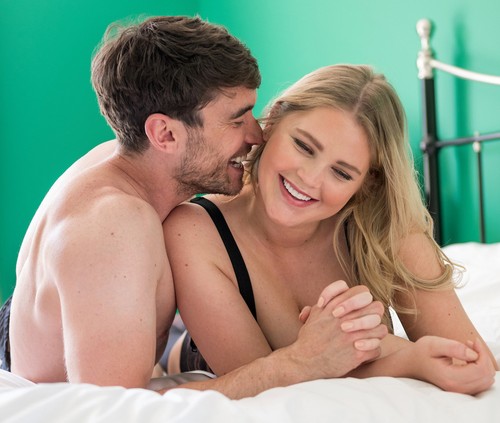 Just like vibrators, male masturbators aren't just for solo masturbation. They can add a whole new dimension to partnered fun!
What Lovehoney customers are saying:
"He loved how it felt around him, and I loved being able to give him that pleasure! It's been used a few times since, in conjunction with oral, joint masturbation, or to get him to a second orgasm quite soon after his first." - Ninja 92
Slide a shorter stroker down your length while your partner peforms oral sex to add enhanced texture to the event. Or, hand your lover your favourite male masturbator and ask them to see if they can please you in a whole new way with it.
Train yourself to last longer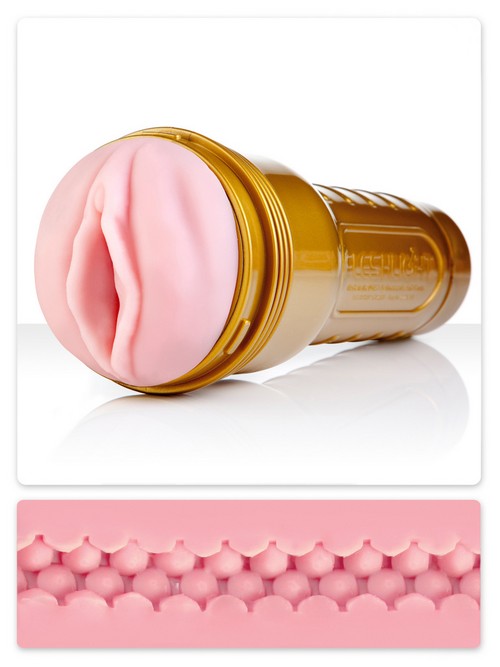 Stamina training or edging is a technique where you bring yourself close to climax, then stop stimulation until the sensation subsides. You then go through cycles of getting close and pulling back over and over until you're ready to orgasm. It's a way of teaching your body to sustain a high level of arousal without actually climaxing so that you can then last longer when enjoying intercourse or play with your partner.
What Lovehoney customers are saying:
"It has really helped me last longer with my partner. Using this toy up until I'm about to burst then wait a little and repeat. Has amazed me in both the intenseness of my orgasm but also how long I last." - Jack Reviews
Some strokers are specifically designed to help with stamina training. They usually have a consistent, highly pleasurable texture along their internal length and usually fit the full length of your penis inside. Stamina training may also help if you struggle with premature ejaculation during sex by helping you to develop better ejaculatory control.
Fulfil your fantasies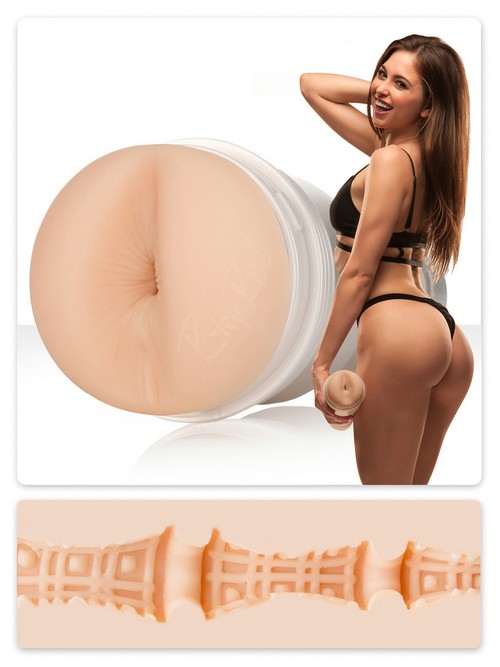 Male masturbators can help you to live out your sexual fantasies. For example, if you've always wanted to explore anal sex but don't have a playmate who's interested in doing so, male masturbators can help. You can find ones that are modelled after real porn stars, as well as more generic shapes to enhance your experiences.
What Lovehoney customers are saying:
"She's a massive turn-on for me, having sex with her, and being able to with the realism of the Fleshlight modelled on Riley's vagina, and the real-like feel..." - Pinkcookielover
Fleshlight and Doc Johnson have partnered with a number of famous porn stars to create male masturbators that are actually moulded from their vaginas and butts, so they're a great option to explore if you have a favourite sexy star you'd like to take home for an evening of fun.
Add buzz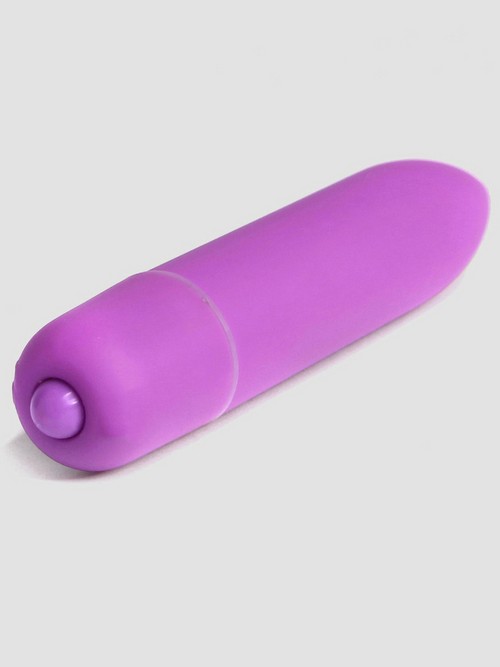 These days, many strokers also add vibrations to your sensual sessions, whether by including a separate bullet vibrator or by building one into the toy itself. If you'd like to learn more about male vibrators, check out our guide on the topic.
What Lovehoney customers are saying:
"Getting MrK going was never going to be an issue with Andi, he loves how tight she is, how good it feels with the ribbing on the inside, and when we use a bullet, wow!" - MrsK1991
But we've got a pro-tip for you: if your toy is open-ended, or has a hole in the base, you can pop almost any bullet vibe into it to enjoy enhanced sensation.
Cleaning & care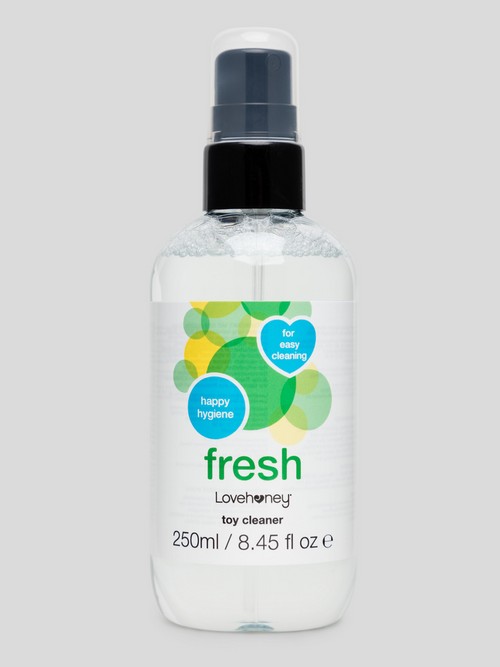 All sex toys should be cleaned after you're finished using them, but male masturbators need special care because they're usually made of realistic-feeling material that is highly textured. So after you've finished a play session, be sure to wash out your masturbator with warm water and very mild soap or use a cleaner made specifically for sex toys. Depending on your model, you may also be able to turn a stroker inside out to get the detailed texture super clean.
What Lovehoney customers are saying: "The cleaner is great, has a fresh smell, and a few squirts is all you need before giving your toy a wash! And the powder is another brilliant must-have as when the toy is dry. Putting a light sprinkling of this on makes the toy feel new and supple again." - DannyB1504
After washing, shake off any excess water and spritz all over with anti-bacterial sex toy cleaner, then leave your toy to dry. Once it's dry, you can apply a layer of renewer powder to restore the skin's soft, supple texture. You shouldn't use any powder other than sex-toy-specific renewer powder - things like baby powder and talcum powder often contain oils and other materials that will break down your toy, shortening its lifespan.
For maximum pleasure and to get the long-term use out of your male masturbator:
Choose a toy that's right for your body and needs
Discontinue use if you experience pain or discomfort
Be sure to follow manufacturer's instructions
Use compatible lubricants
Clean and care for your toy appropriately after each use
Recommended Male Masturbators
More Sexual Happiness Advice
You can never know enough about sex, right? Why not join us on our sexploration journey? Stay up to date with the latest advice on our blog, the Lovehoney forum and the weekly Sexual Happiness podcast.