The Lovehoney Guide to Sex Toys for Men
Discover the wide range of sex toys that are specifically designed for men and people with penises.
Sex toys really are for anyone who wants one. Whether you're a proud owner of a vulva or a penis, your perfect adult toy is waiting to be discovered.
While sex toys used to be synonymous with female pleasure, this is no longer the case. Now, men are exploring the joys of adult toys and experiencing enhanced masturbation and sexual satisfaction.
But what sex toys are there for men and people with penises? Loads! There are many different types, shapes and sizes - it all depends on where you would like to stimulate and how. If you're not sure where to start, this guide will help you find the right male sex toy for you.
Why use a male sex toy?
Other than the obvious reason (they're fun), there are plenty of benefits to using male sex toys.
Strokers can help you to train yourself to last longer in bed.

Cock rings can potentially enhance your erection strength and stamina.

Prostate massagers allow you to experience brand new sensations.

Vibrating male sex toys may give you more powerful orgasms.
The different types of male sex toys
There are so many types of male sex toys. Whether you're looking for something to use with a partner, something to help enhance the size of your erection, or you're just looking to experience the best solo session of your life, we're bound to have a toy to suit you.
Male Masturbators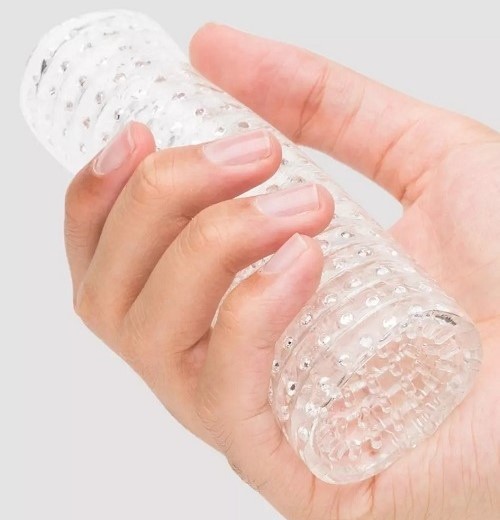 If you're not sure about where to start in the world of male sex toys then a Male Masturbator - also referred to as stroker or stroker sleeve - is the ideal choice.
Small, discreet and amazingly easy to use, Male Masturbators may seem fairly basic but they provide some incredible sensations along the entire length of the penis.
These toys come in a range of different styles and textures and are very reasonably priced. They're also really easy to clean - just rinse with warm water or sex toy cleaner after use and leave to dry.
Many couples like to play with Male Masturbators together as they add an exciting extra dimension to foreplay. They're also non-realistic so they're not at all intimidating.
It's really important to use these toys with a water-based lubricant. No one wants friction burns down there...
Start with: BASICS Clear Textured Stroker](/sex-toys/male-sex-toys/male-masturbators/p/basics-clear-textured-stroker/a34724g62775.html) (pictured)
Shop all Male Masturbators
Pocket Pussies & Realistic Vaginas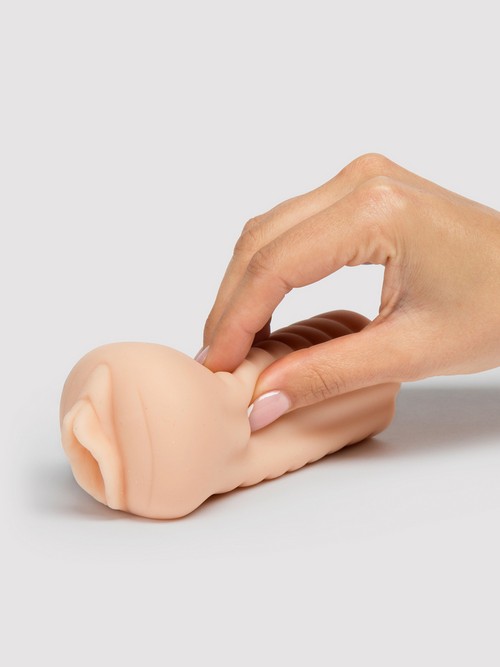 Unlike the Male Masturbators featured above, these toys are designed to look and feel just like the real thing.
Pocket Pussies are handheld toys that give you the tightest, most realistic sensations. With no vibrations or complicated accessories, Pocket Pussies are great for first-time male sex toy users.
If you're looking for a more authentic simulation of sex - and a larger toy than a pocket pussy - then you might want to try a Realistic Vagina.
With their lifelike shapes, unbelievable internal textures and hand-painted details, a realistic vagina will give you a totally natural feel. Ranging greatly in price, it's up to you to decide how real you want it to feel.
Start with this Pocket Pussy: THRUST Pro Mini Ella Realistic Pocket Pussy (pictured)
Shop all Pocket Pussies and Realistic Vaginas
Fleshlights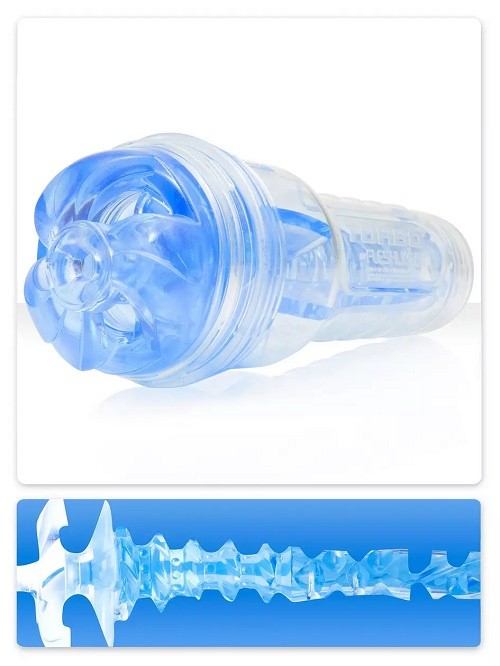 The Fleshlight is a legendary product in male masturbation. Fleshlights are great for beginners as they come with a discreet case and an insert, so you can enjoy the ultra-realistic sensations right out of the box.
Made with patented real-feel SuperSkin material and with a choice of openings and textured inserts, you can see why Fleshlights are a best-seller.
Start with: Fleshlight Turbo Thrust Blow Job Masturbator (pictured)
Shop all Fleshlights
TENGA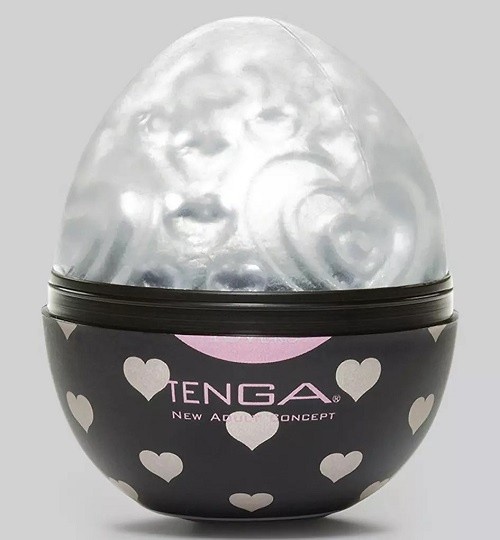 Whereas the Fleshlight is a realistic male sex toy, anything TENGA makes is better than real!
Available in this category are the TENGA Onacups, Eggs and Flip Hole - a fabulous range of masturbators with something for everyone. Ranging in price from super affordable to a luxury treat, TENGA products come in sleek packaging and are unique in both looks and sensations.
Start with: TENGA Egg Lovers Heart Textured Male Masturbator (pictured)
Shop all TENGA toys
Male Vibrators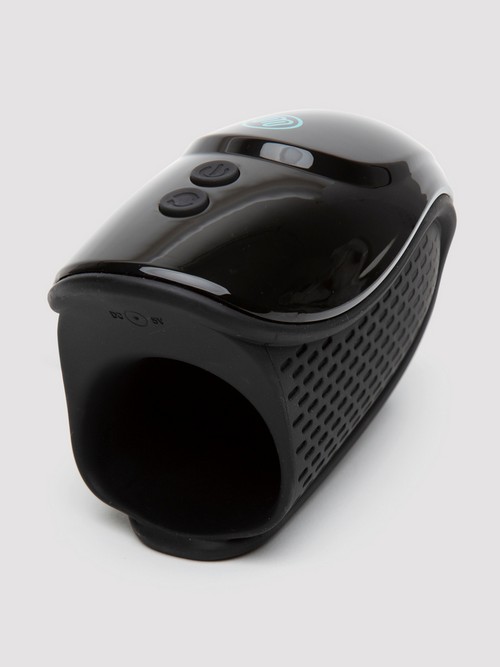 Why should women and people with vulvas have all the vibrating fun? If you want to up your penis pleasure then a Male Vibrator is the way to go.
The beauties are stuffed with the latest sex toy tech designed to tease and tantalise you in new and exciting ways that your hand just can't deliver.
There are lots of types to choose from, including vibrating sheathes that fit over all or part of your member, and premium toys that you place your penis in and they do all the work for you. Have a good look at our customer reviews to help you decide which is the right one for you.
Start with: Blowmotion Warming Pulsating Rechargeable Vibrating Male Masturbator (pictured)
Shop all Male Vibrators
Prostate Massagers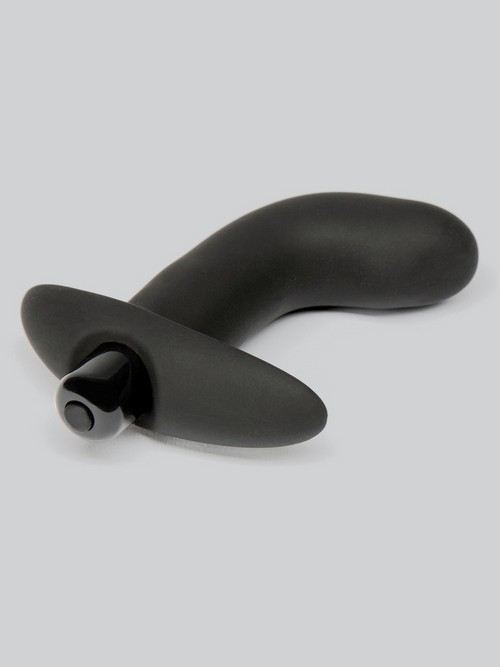 The prostate is a hidden gem, located in the man's pelvis, between the penis and bladder.
By using a Prostate Massager, you can easily stimulate this area via the anus, and potentially experience incredible full-body orgasms. Many people have reported climaxing from prostate play alone.
Start with: Lovehoney Booty Buddy Vibro 7 Function Butt Plug (pictured)
Shop all Prostate Massagers
Penis Pumps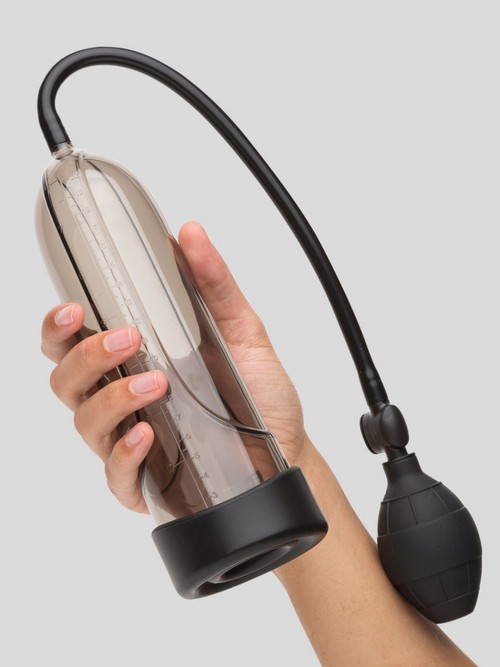 When used regularly, a penis pump may give a long-lasting increase to penis size. The suction safely engorges the penis, which feels great.
For best results, place a cock ring over the base of the penis before pumping and your shaft should maintain its extra length and girth after you remove it from the cylinder.
Start with: Tracey Cox EDGE Ultimate Performance Stamina Penis Pump (pictured)
Shop all Penis Pumps
Penis Extenders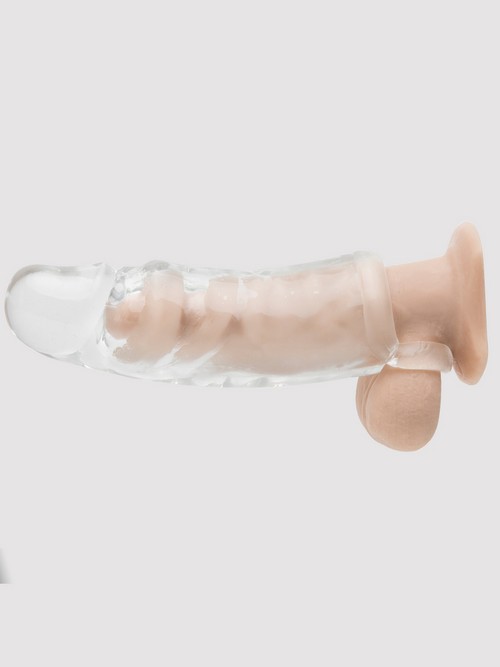 If you want a quick boost to your length and girth, you'll want to take a look at our exciting range of penis extenders.
Simply slip one over your shaft, secure it in place and give your partner just that little bit more. If you're unhappy with your current penis measurements or you fancy trying something a little bit different, a penis extender is a cost-effective way to experiment with size.
Start with: Lovehoney Mega Thick 2 Extra Inches Penis Extender with Ball Loop (pictured)
Shop all Penis Extenders
Cock Rings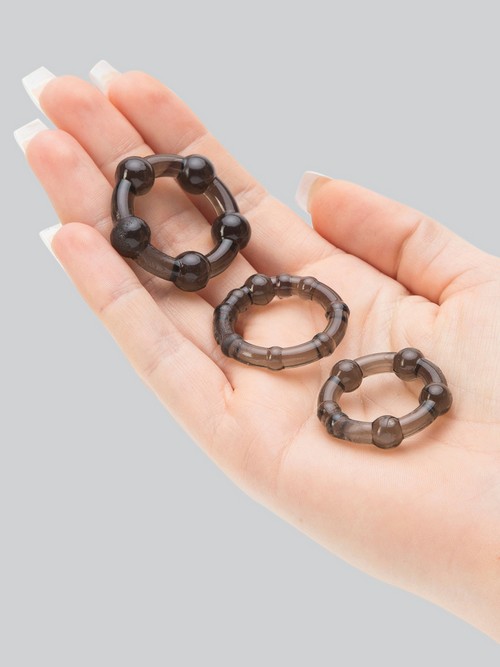 Designed to gently trap blood in the penis once you have achieved an erection, cock rings are available in many different materials, sizes and shapes.
A ring can improve the firmness of the penis and may also help increase your stamina.
Cock rings can be used during sex to enhance both your and your partner's enjoyment, or you can slip one on before using a penis pump for a potentially longer-lasting erection.
Start with: BASICS Triple Cock Ring Set (pictured)
Shop all Cock Rings
Vibrating Cock Rings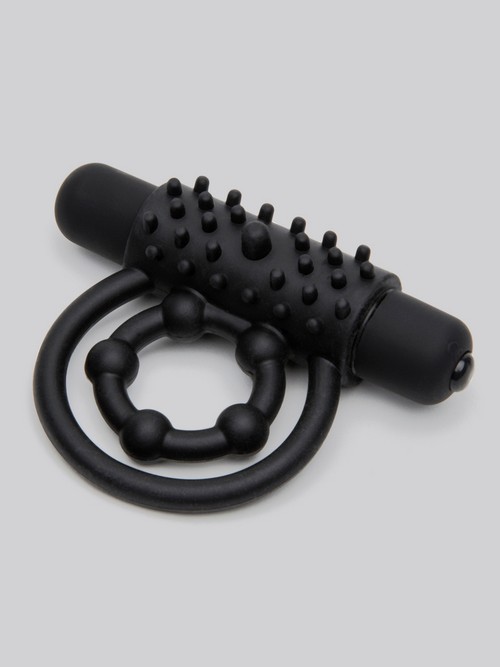 Like their non-vibrating counterpart, Vibrating Cock Rings will safely trap blood inside the penis, potentially allowing for a bigger and harder erection.
However, these male sex toys also provide you with sensational vibrations that you can both enjoy! A vibrating cock ring will enhance sex with a partner but you might also like to attach it to your favourite sleeve or stroker to give it an extra buzz too.
Start with: Lovehoney Bionic Bullet 5 Function Vibrating Cock Ring (pictured)
Shop all Vibrating Cock Rings
Video: How to Choose a Male Sex Toy
Above: Watch our sex toy guide video with Sammi Cole to learn the differences between penis pumps, strokers, cock rings and more.
More Sexual Happiness Advice
You can never know enough about sex, right? Join us on our sexploration journey via the thriving Lovehoney forum, our weekly Sexual Happiness podcast and our blog.