How to choose Massage Wand Attachments
So you've got your hands on a massage wand vibrator, and you've barely put it down (trust us, we understand). But now you're wondering what great wand accessories will make it even better?
Whether you've got a Lovehoney Massage Wand, a Bodywand or a Doxy Massage Wand, we've got a range of wand massager attachments to transform vibrator into a whole new pleasure pleaser, delivering the style of stimulation you desire, for both penises and vaginas.
The majority of our wand attachments will stretch to fit a 7.5 - 8-inch circumference magic wand, so we've picked out a few players to help you find your masturbation or foreplay match.
Best Wand Attachments for the G-spot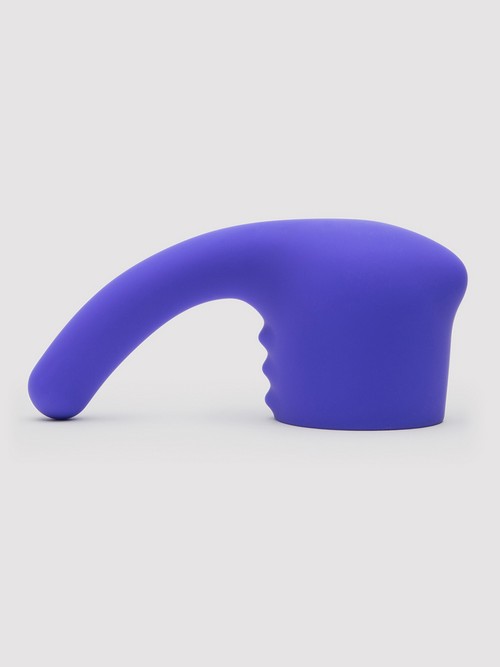 If you love the strength of your wand's vibrations but wish you could feel them rumbling against your G-spot, try the Lovehoney G-Spot Deluxe Wand Attachment or the Bodywand G-Kiss Wand Attachment. These work wand-erfully with a Deluxe or Bodywand.
"We owned a wand for a little while and have found it amazing, so when I saw this attachment, I knew it had the potential to add a new element to the wand's uses. And wow we were not disappointed. The wife found it actually a little intense at times, but it's easy to crank it up and down as you please. It's easy to attach, use and clean and gives plenty of pleasure." - Pappa Gim
Powerful transmission of vibes
Targeted internal pleasure
Added clitoral stimulation
Best Wand Accessories for pleasuring his P-spot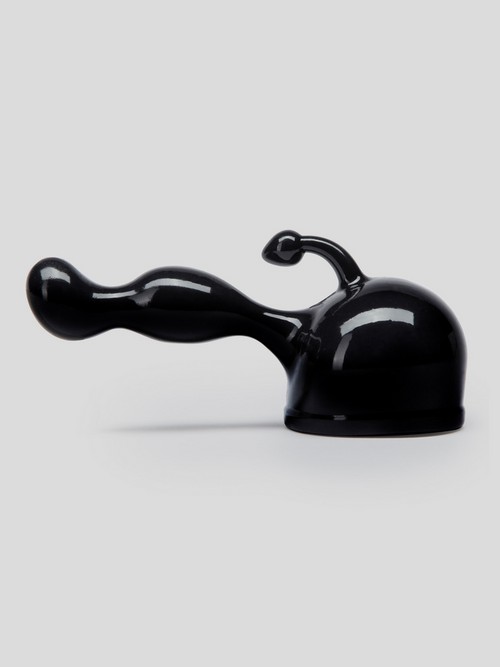 Wands are made for loving you, baby - and that's still true if you've got a penis! With a plethora of prostate stimulators available, you'll be having rumbly and deeply powerful P-spot orgasms in no time.
"I bought this along with a Lovehoney massage wand as a surprise, thinking my fiancée could use the wand, and I could perhaps give this a go as I was curious. Damn, I'm not curious anymore, I love it! It took a bit of angling to get it to sit right if I'm using it solo, but once you hit that sweet spot, oh my! I now know what it's like to cum hands-free" - SPW
Firm prostate massage
Additional perineum stimulation
A new kind of clitoral sensation
Best Wand Attachment for Couples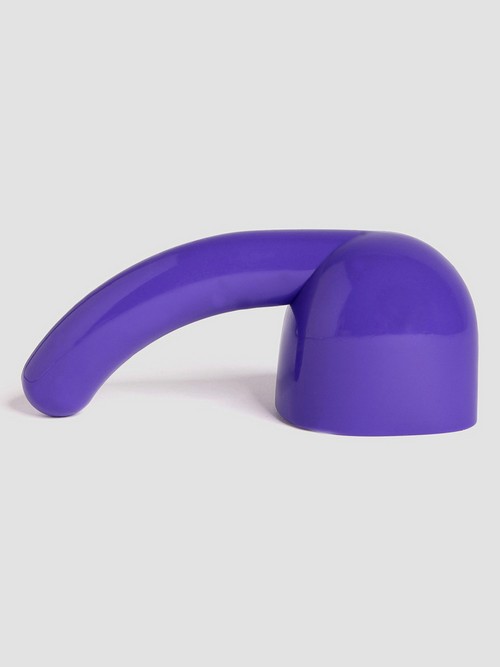 For couple's play, try using your Lovehoney G-Spot Pleaser Wand Attachment on him. Despite being a G-spot toy, the curved angles should perfectly target his prostate for incredible orgasmic bliss.
"My wife was blown away by the toy when she first used it. But, gents, it's not all fun for her. We engaged in some anal play with the toy, and this was extremely strong for me as well. As the toy is shaped to hit the G-spot, it also does a good job of hitting the P-spot and causes some insanely strong feelings from this. Its overall smaller girth and smooth texture makes it easy to engage in anal play." - BWILL9565
Varied play for him and her
Use on your own or with a partner
Targeted internal pleasure
Best Massager Attachments for a Penis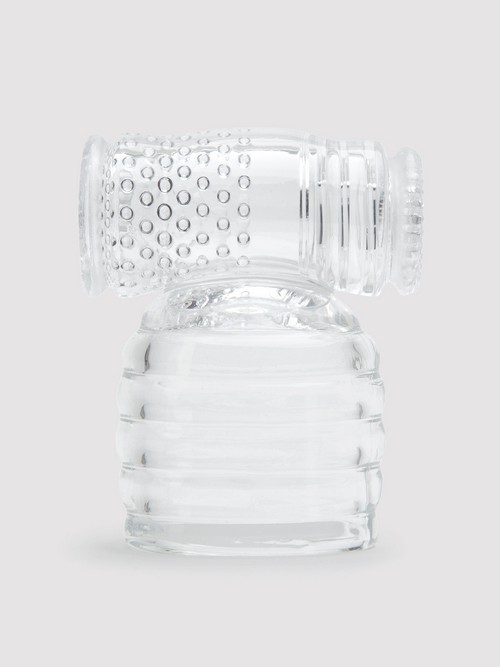 Wands are just great for penises, too! Hold it against the frenulum for intense vibrations, or use the tantalisingly textured Hummer Wand Attachment for spectacular, all-over stimulation.
"This toy is a game changer! If you've ever wondered why women go crazy for wands, then pop this attachment on, apply a bit of lube and slide on your old fella. Better yet - lie back and get her to do the work whilst you enjoy the sensations. It's honestly hard to last longer than a few minutes." - Rob36
Transmitting your wand's power
Adding further textured stimulation
Use alone or as a couple
Best Wand Attachment for All-Over Thrills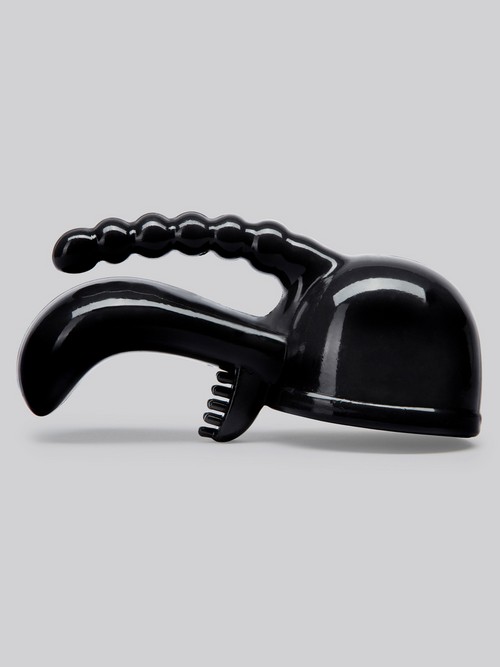 For those looking for all-over pleasure, the Wand Essentials 3teez Attachment will turn your wand into a triple-action thing of wonder. Stimulate your clit, G-spot and butt all at once with the curved shaft, beaded anal stimulator and textured clitoral nubs.
"OMG. Wow. I thought my wand vibrator was amazing, which it is… Until I found this. The powerful vibration of the wand works all through this attachment and brings you to orgasm heaven. The anal vibrations are just a perfect combination with the clit vibrations, and this will leave you totally satisfied."- daria
Completely transforming your wand
Intense double penetration
Blended orgasmic wand
Best Wand Attachment for Flutters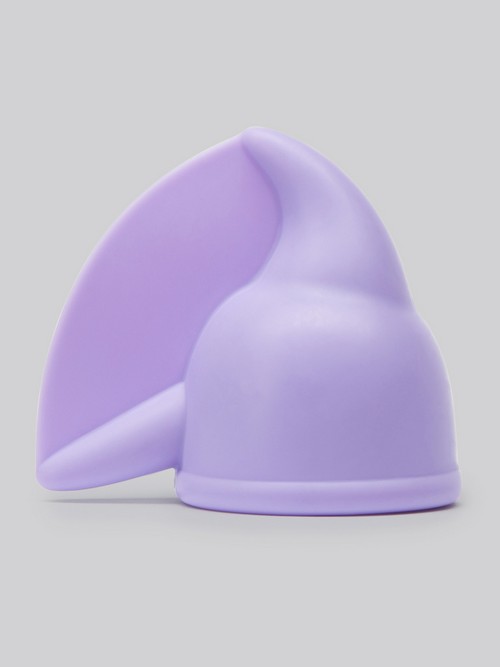 Enjoy an entirely different sensation from your wand with the Wand Essentials Flutter Tip Attachment. It'll create a fabulous fluttering action to caress your most sensitive areas, and could help to spread those famously strong wand vibrations if you find them a little too fierce.
"This attachment allows you to target specific areas more accurately, and removes some of the numbing buzz that can build up over time from use. It is of course, great for women who prefer a more targeted clitoral stimulus, or for men who want to really get those vibrations directly under their glans. Or if both just really like nipple play." - sathoon
Varied sensations
Clitoral stimulation
Nipple, frenulum and perineum play
Recommended Massage Wand Attachments
More Sexual Happiness Advice
You can never know enough about sex, right? Why not join us on our sexploration journey? Stay up to date with the latest advice on our blog, the Lovehoney forum and the weekly Sexual Happiness podcast.