How to Use a Clitoral Vibrator
Focusing on the clitoris, that ultra-sensitive erogenous zone, clitoral vibes provide plenty of pleasure potential. Here's how to get the most from yours!
With over 8000 nerve-endings, the clitoris is just waiting to be stimulated. Using a clit vibrator is an excellent way of accessing every part of it, and even experiencing multiple orgasms.
Read on for a guiding hand with our clitoral vibrator tips.
How to use a clitoral vibrator
1. Get to know your toy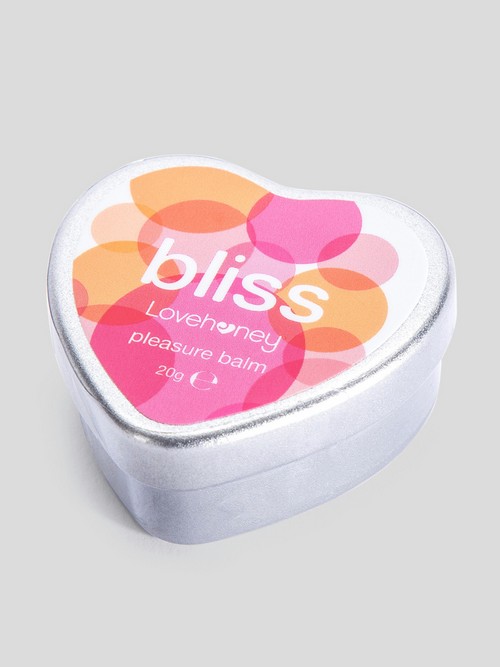 First of all, go exploring. Begin by tracing the toy up your inner thigh and around your nipples, anus, or perineum, and find out where your most sensitive areas are. Use a touch of orgasm balm, such as Lovehoney Bliss Orgasm Balm, or water-based lubricant to enhance your experience.
"The sensations were immediate, long-lasting, and powerful. It's very easy to apply exactly where you want it. And the best thing is it pairs amazingly with lubes for toy play! I've also put it on multiple other sensitive areas of the body with amazing results." - Itgrl
Using your clitoral vibrator in this way will enable you to pinpoint specific areas of your body that offer the most pleasure or sensitivity. Master the where and when of your arousal by trying your toy's different settings and speeds.
2. Try different positions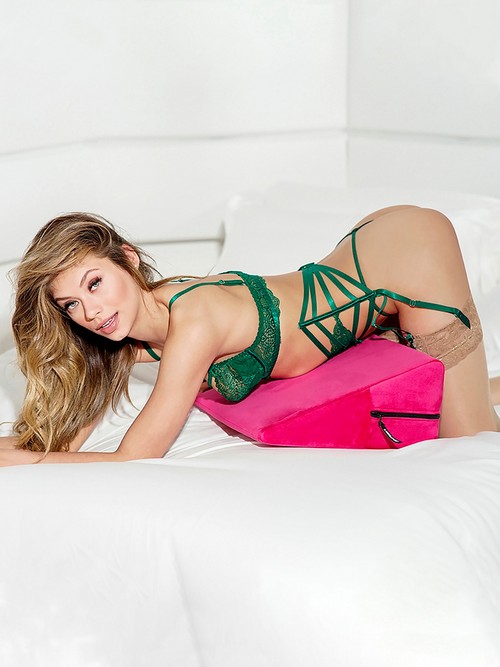 Most clitoral vibrators are small, and the benefit of this is that they can be incorporated into a variety of positions. This can help you access different parts of the clitoris and experience different intensities of orgasm.
"Depends on my mood, but straddling a couple of firm pillows with a toy to grind against works every time." - glasstoy
Try lying on your front and slipping the vibrator down between you and the duvet for a new way to experience stimulation. Or use a position enhancer like the Liberator Sex Position Wedge to create angles of elevation for noticeably magnified sensations.
3. Pair with another toy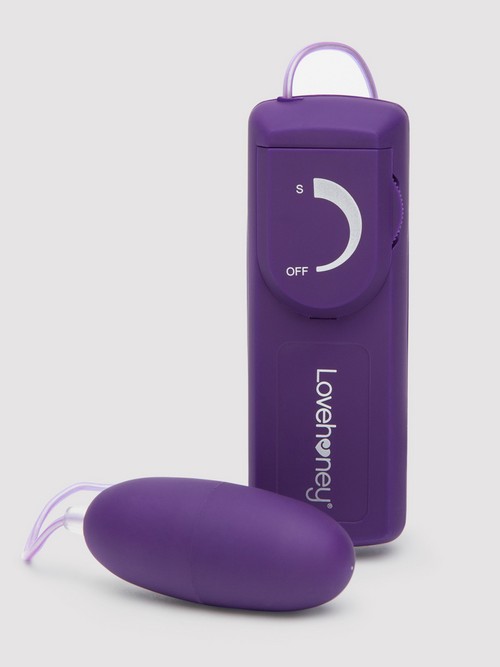 Pair your clitoral vibrator with a toy designed for vaginal or anal penetration. For example, try using a vibrating love egg like the Lovehoney Wickedly Powerful Love Egg Vibrator. Pop the egg inside your vagina and control the vibrations with one hand, leaving the other free to control your clitoral vibe.
"First time using a love egg and have definitely been missing out. You can adjust the vibrations to your preference. They are strong and is an overall powerful sex toy for the size. Easy to travel with too." - Nikkiloe048
So try using additional sex toys as some of the most intense sensations imaginable come from dual or triple stimulation.
4. Enhance pleasure for him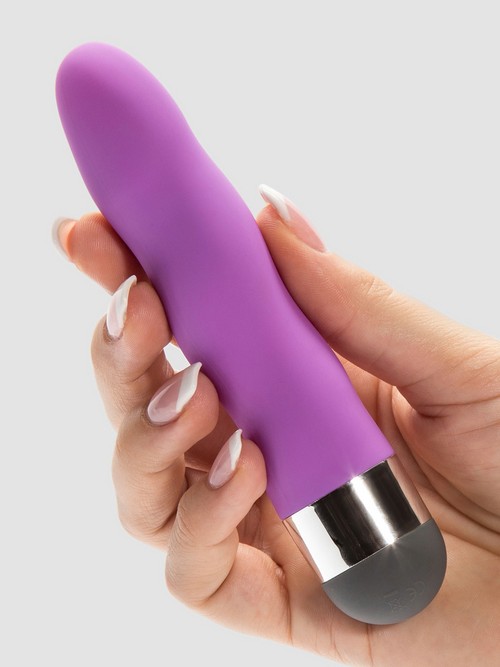 Use your clitoral vibrator to add intensity and enjoyment for the man in your life. Depending on your toy, you can use it to caress his perineum, balls, and around his anus.
"Use on the perineum, gently across his balls, around the base, and up the shaft. He gets a bit sensitive with a vibe around the head, but he loves a vibe held against my cheek during a blowjob." - bumble
Starting on the lowest vibration setting and experiment with holding your vibrator against your cheek while performing oral sex.
5. Enhance pleasure for her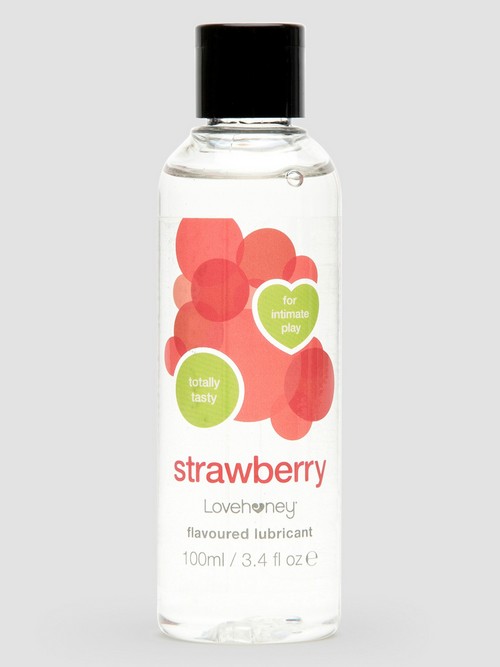 Use a little tingling or flavored lube like Lovehoney Strawberry Flavored Lubricant and, if your specific clitoral vibrator is suitable (e.g. a classic vibrator), slide it in and out of her vagina while using your mouth on her clitoris
"This is my favorite lube because during oral sex it is amazing! There is a lovely aroma and a wonderful taste which enhances oral sex." - DannyG
Alternatively, caress her clitoris with the toy while using your fingers inside her for blended stimulation, creating explosive sensations inside and out.
6. Enhance couple's sex for all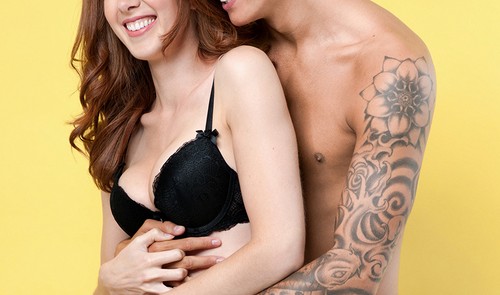 Compact and easy to maneuver, clit vibes make a great addition to couple's sex. Whatever bits you have, everyone can benefit from these great vibrations.
"They are very easy to use during sex! My boyfriend likes that, if I use one strong enough, he can feel the vibrations too!" - LibraLover
Use your clitoral vibrator to stimulate your lover's (and your own) sensitive areas, both during foreplay and intercourse, for added excitement.
7. Go all-out hands-free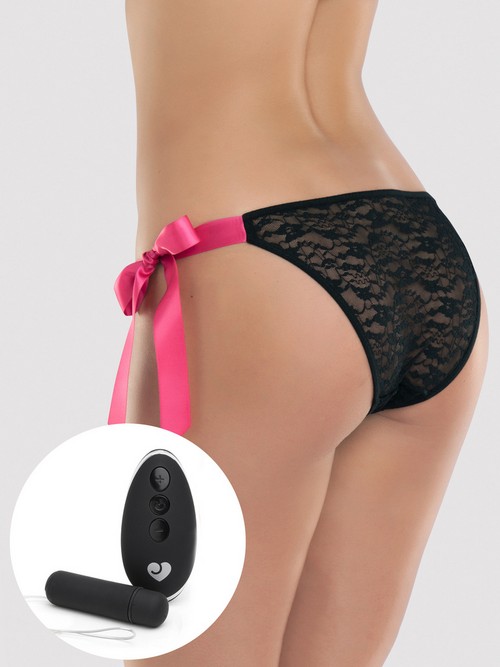 Try slipping your vibe into your panties for a hands-free orgasm, or indulge in a set like the Lovehoney Hot Date 10 Function Remote Control Vibrating Panties and enjoy some secret remote-controlled sensations.
"I love that the vibe is removable and can be used as a separate entity if you wish. We can't wait to use these again and would definitely consider buying more products of a similar nature." - Idld
Switch on your vibe and slip it into your underwear. Challenge yourself to feel as much pleasure as possible without actually touching the bullet vibrator with your hands. Sit on a chair and grind against it, or lie on the bed with a pillow between your legs - the possibilities are endless.
Recommended Clitoral Vibrators
More Sexual Happiness Advice
You can never know enough about sex, right? Join us on our sexploration journey via the thriving Lovehoney forum, our weekly Sexual Happiness podcast and our blog.