Excite your senses and enjoy unique sensations with electro sex.
For many people, the words "electricity" and "sex" should never be combined. While we don't advise that you climb into a power plant for sexual thrills, it is possible to enjoy electro sex safely without causing any harm.
In this electro sex guide, we'll answer all your super-charged questions and give out some electrifying tips so you can play safely.
What is electro sex?
Electro sex, otherwise known as electro play, electrostimulation, or estim, is a way of stimulating the genitals and erogenous zones with a safe amount of electrical energy.
The human body is mostly made of water, so it is an excellent conductor of electricity. And by applying an electro sex toy or conductive pad to the body, electricity can pass through the nerve cells, creating pulsing, almost vibrating sensations.
It's possible to reach climax from estim sex, which is often called an electro orgasm.
Why do people use electro sex toys?
Electro sex is predominantly used in bondage. However, there are many reasons people choose to bring electricity into their bedrooms:
Electro sex toys are a brilliantly safe way to bring a little pleasurable pain to your BDSM sessions.
Low settings give you a light tickle which gently stimulates your nerve-endings. The feeling can be incredibly sensual and a brand-new way to feel intimate with your partner.
For an even more sensual experience, lovers can use their bodies as conductors and explore sending gentle pulses to each other. This is perfect for a romantic massage.
Attaching a dildo to an electro sex machine allows you to explore intense internal stimulation. When used vaginally, the sensation can cause muscles to contract, giving you a deep, orgasmic massage.
Electro sex machines feature an array of settings, making the experience diverse and exciting. While some choose to never venture past the first few levels, experienced electro sex users can explore settings from 1 to 99.
What do electro sex toys feel like?
Electrosex isn't just about pleasurable pain. On a lower setting, the experience you get from an electro sex toy is completely transformed. In fact, some levels are so faint that you barely feel a tingle.
As you experiment with the lower settings, this tingle increases and begins to tickle. The electric charge stimulates nerve endings, arousing the skin that it touches. Imagine how it feels to be teased and tickled along your sides. Now imagine a gentle vibration that follows the tickling sensation - far from painful.
On moderate settings, the tickling feels firmer, and the tingling increases, feeling similar to a high-powered vibrator. Your nerve-endings become more aroused, and the stimulation feels firmer. These settings are often used for insertable toys, and many fans say that the experience is similar to using a vibrating sex toy, but the level of stimulation is heightened.
On high-power settings, you may feel a numbing or lightly stinging sensation. The stimulation is even firmer and can even cause your muscles to contract.
You should always start with the power switched off and slowly increase the intensity - this allows you to find the best setting for you.
Electro Sex Toys for Beginners
If you like the sound of electro sex toys and want to try it out, look for an all-in-one kit like the ElectraStim EM60-M Flick Electro Sex Stimulator Multipack Set. This starter pack comes complete with power units and accessories to get you started.
Each unit can control a wide range of sex toys, tools, and accessories, each offering a different erotic experience. Once you've decided you like electrostimulation, you can start to look for compatible attachments that suit the parts of the body you like zapping most.
Just about every kind of sex toy you can imagine has been adapted for use with electrosex kits. Dildos, butt plugs, and probes are the most popular electrosex accessories. But you can also get everything from cock rings to Wartenberg pinwheels to team with your electrosex kit. Most electro sex toys are made of aluminum or another highly conductive metal, allowing energy to travel through easily.
The most important thing to remember with electro sex is that it will be different for everyone - while some will relish the new sensations, others will find them too strong. Go slowly and experiment with new toys at lower intensities. Before you know it, you'll be inching your way to the highest number on the dial and purring with satisfaction.
Electro Sex FAQs
We answer a few of the most commonly asked questions regarding electro sex.
Interested in this topic?
Sign up now for our newsletter to receive expert advice, sale alerts, and exclusive offers. Plus, receive a special subscriber discount on your first order!
Are Electro Sex Toys Dangerous?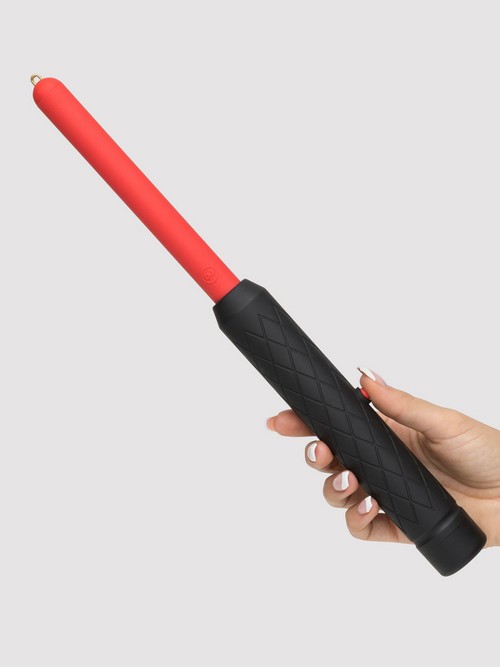 This is always the first question that people ask. The electricity allowed through electro sex devices is fairly minimal and can be compared to that of a TENS (Transcutaneous Electrical Nerve Stimulation) unit.
You can enjoy electro sex safely in your own home, but there are a few precautions to take:
Do not use an electrostimulation unit if you have heart problems or have a pacemaker fitted.
Do not use electrostimulation devices while pregnant.
Do not use electrostimulation devices above the waist.
Do not use electro sex kits when feeling fatigued, dehydrated, undernourished, unwell, or not at your best.
Do not use electro sex toys on broken or irritated skin.
Always use a water-based lubricant (with internal attachments) or electro-conductive gel (with external attachments) to increase sensitivity and avoid any skin tenderness.
Always ensure that the power is off when you're applying a device to your body (that includes while you're inserting a dildo or butt plug).
Should I use conductive gel?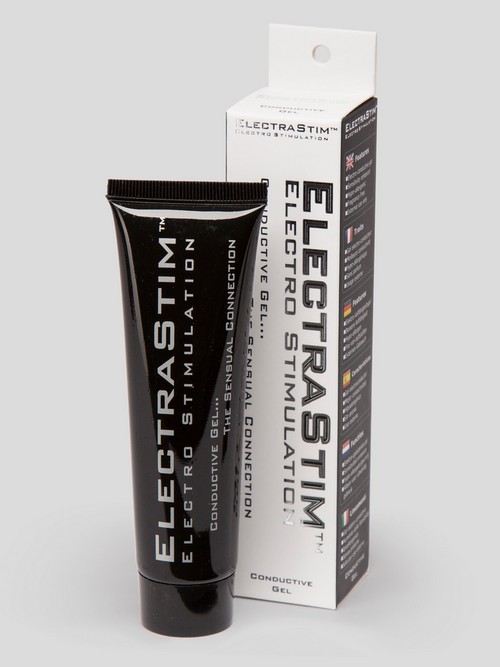 Electro-conductive gel evenly spreads out the stimulation. You should use conductive gel on external accessories only and only where advised. Your toys should explain where conductive lubrication can be applied so always check the instructions first. For internal accessories, use a little water-based lube instead.
Can I use silicone lube?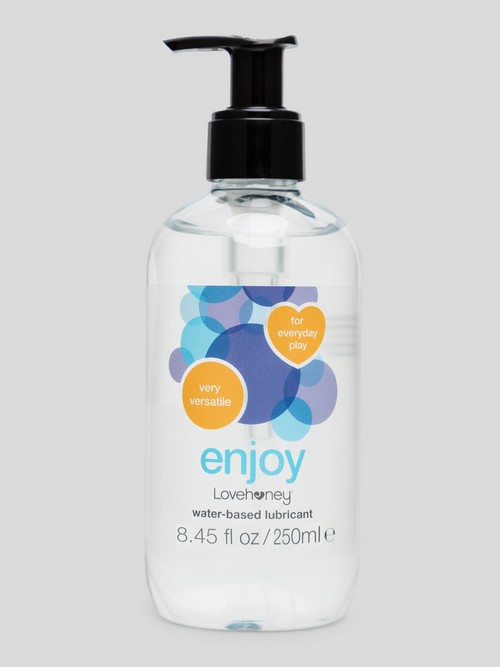 Silicone is an insulating material, so it's not ideal. Also, a lot of the accessories are made from silicone, which can be degraded by silicone lube. Water-based lube will help insertion and conductivity.
How can I clean my accessories?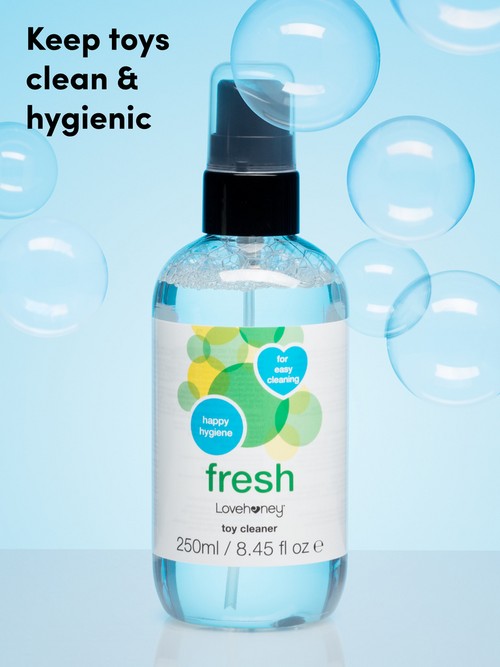 Very easily. Unplug them and simply clean with antibacterial sex toy cleaner and water. They're not electric, so as long as you leave them to dry thoroughly before plugging them in again, it will all be A-OK.
Make sure you dry them thoroughly after cleaning and try to avoid getting water inside the plug sockets. Although getting water in the sockets will not damage your toy, it's better to avoid residue remaining inside next time you do electro play.
What's the most powerful electro sex unit?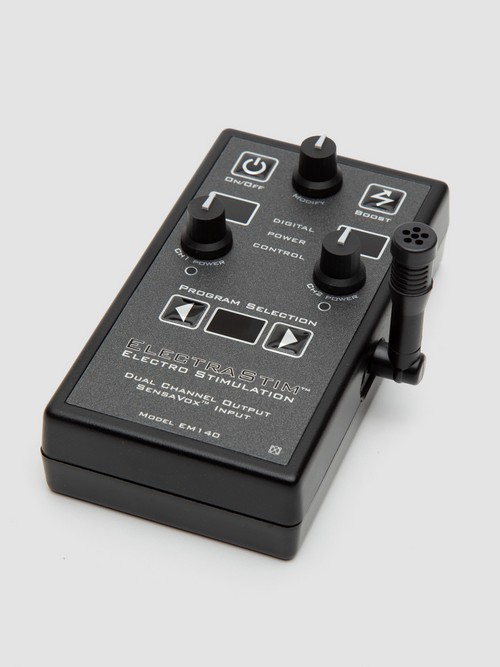 Get the ElectraStim SensaVox Electro Stimulator. It has an amazing 99 power settings and a mains adaptor, allowing you to get more power.
You can also try using smaller accessories. Electrosex toys work by channeling the power charge to the surface area, or contacts, on the toy. The smaller the surface area or the contacts are, the more intense the charge will feel.
To discover our range of estim playthings and accessories, take a look at our electro sex toys collection.