Kink things up a notch or two – we've got blindfold play ideas for every step of your journey.
When it comes to bondage toys, blindfolds are a great entryway as they're rather unintimidating. I mean, think about it – many of them resemble your standard sleep eye mask; not so scary, right?
But don't let their nonintimidating form fool you – blindfolds can make a powerful impact on sexual encounters. When you take away one sense, all of your others are heightened. So, by removing sight from the equation, you can make every sensual touch, mouth-watering taste, and delectable smell even more gratifying than they already are. And that's on top of all the opportunities to indulge in power play blindfolds provide. Yup, we're definitely team blindfold at Lovehoney!
The perks of blindfold sex appeal to many, but concrete ideas on what to actually do to someone once they're blindfolded come easy for far less. We get it – fantasy fulfillment can be a lot of pressure! So, allow us to take the pressure off and lead the idea blind through a journey of play possibilities that keep getting hotter the farther along you travel.
Our Best-Selling Blindfolds
Level 1: Start simply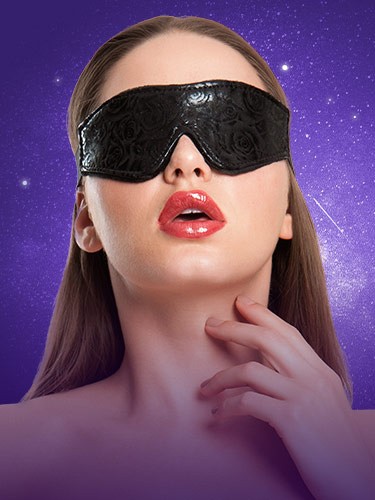 If your bondage journey has just begun (not that you need to journey any further than blindfolds if you don't want to!), then you'd be wise to first dip your toes into it rather than jump off the deep end. Though enacting all your wildest fantasies ASAP may be tempting, those wet dreams will come to life much smoother if you first nail down and get comfortable with the basics.
For your first foray into blindfold sex, let the blindfold be the star of the show and focus your experience on what doin' it sans eyesight is like in and of itself. You may be surprised just how much the naughty eye mask intensifies standard sex acts you've done a million times, like hand jobs or even an erotic massage.
Save the whips and chains for a later date, and, for now, pair your blindfold with only the essentials like lubricant and condoms. Sex, especially kinky sex, isn't a race – there's no reward for speeding through it. In fact, rewards often come from the opposite approach!
Level 2: Get touchy-feely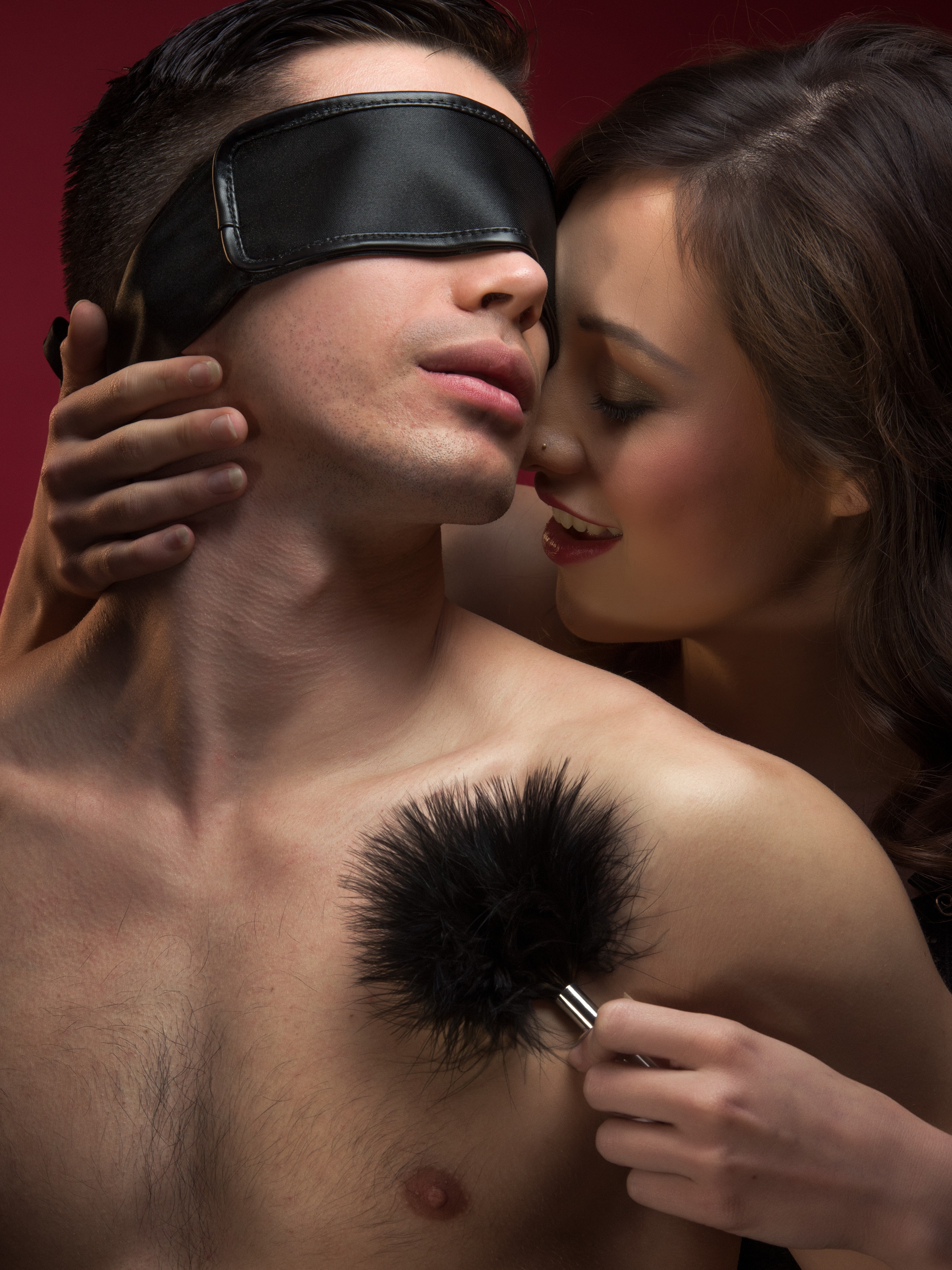 We've already mentioned that blindfolds' sight deprivation heightens the other senses, which is something you can and should take advantage of! Touch, arguably and understandably the sense most frequently associated with sex, is a perfect isolated place to start. With your partner already blindfolded (and having given prior consent to this activity), grab a few 'light' (read: made for pleasure, not pain) sensory play toys and appropriate household items and take turns using each one on your partner.
For light sensory play sex toys, you might want to try out feather ticklers, silky tie-ups, and Wartenberg wheels (which may look intimidating but aren't painful when used with very delicate pressure). In terms of objects you may already have lying around that you can repurpose for the carnal (aka "pervertibles"), ice cubes, chiffon scarves, and textured ties work well. Take some time to fully explore each tool before moving on to the next, experimenting with different speeds and pressures to see how they might alter the sensations they offer.
You can even make a guessing game of it, if you like, offering sexual favors for correct object guesses and punishments like a spanking for incorrect guesses. Though that's really more in line with Level 4, so further up the kink ladder we climb!
Playful Sensory Play Tools
Level 3: Create a rich sensory experience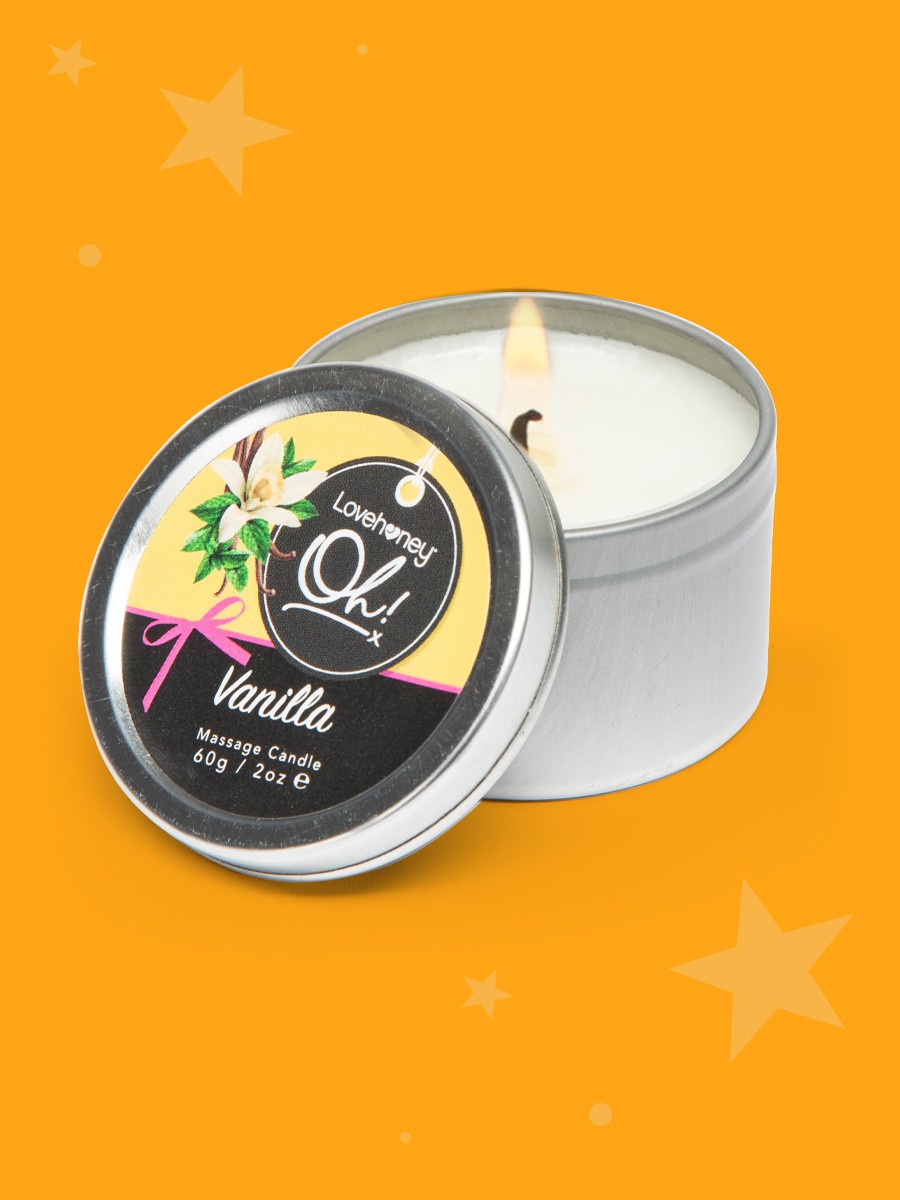 If playing around with touch alone got your blindfolded boo all hot and bothered, imagine how randy they'd be if you catered to three more of their senses! Pair sensual touches with elements that will delight their senses of taste, hearing, and smell for an invigorating sensory smorgasbord. Scented massage candles or oils with edible formulas can engage touch, smell, and taste in one fell swoop, while calming tunes or super-sexual playlists will do a fine job of seducing your partner's eardrums.
You can even curate your sensory tools to create an immersive experience that takes them on a mini vacation. For instance, using piña colada-scented massage oil to provide a thorough rubdown as ambient music featuring the sounds of gently crashing waves plays in the background could make them feel like they're on a sexy getaway hooking up at the beach.
Level 4: Further explore power dynamics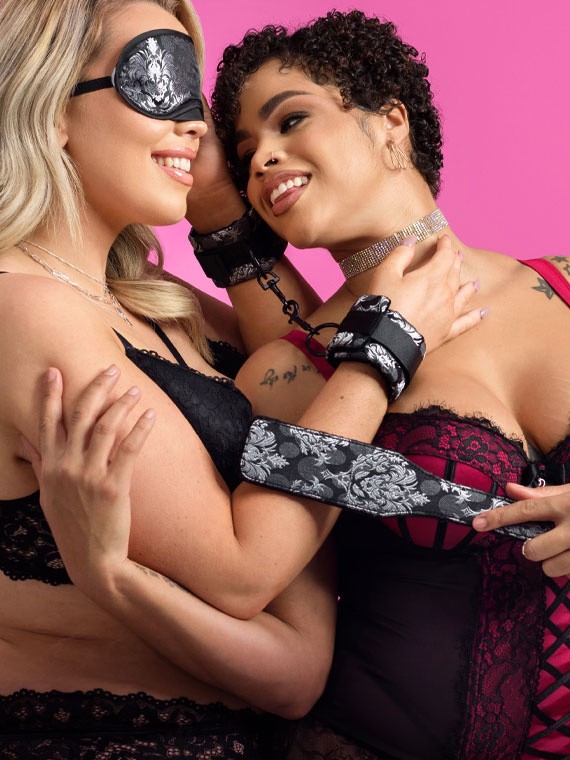 Decreasing or removing even a single sense for one partner while the other maintains their full range is already a form of power play, but there are so many more ways to delve into the eroticism of power dynamics. If sensory deprivation via blindfolds has struck a pleasantly kinky chord, you may enjoy adding other sensory deprivation toys into the mix, such as restraints or ball gags. By pairing multiple sensory deprivation tools with each other, the wearer has even less control and is further subject to the (consensual, previously agreed upon) whims of the partner taking on the dominant role.
The magical combination of blindfolds and restraints, in particular, is ripe for engaging in tease and denial games. The lack of sight builds anticipation for touch, making it extra powerful when you alternate between halting stimulation and starting it back up, as your partner won't know when to expect your next move, and the restraints will prevent them from 'taking care of business' themselves, no matter how much they may crave more. You can then make them beg for release, and when you finally show them mercy, their orgasm will be ultra-satisfying!
When the fun is done, consider switching roles during your next venture into blindfold sex. Even if you err on the sexually dominant side, you may be surprised by just how much you like being on the receiving end of things for a change.
Other Bondage guides you may like
More Sexual Happiness Advice
You can never know enough about sex, right? Why not join us on our sexploration journey? Stay up to date with the latest advice on our blog, the Lovehoney forum and the weekly Sexual Happiness podcast.