How to Travel with Sex Toys
Sex toys make for fantastic travel companions - whether you're flying solo or with your boo, adding some toy time to your getaway increases excitement during use and relaxation afterward, which is exactly how vacations should go!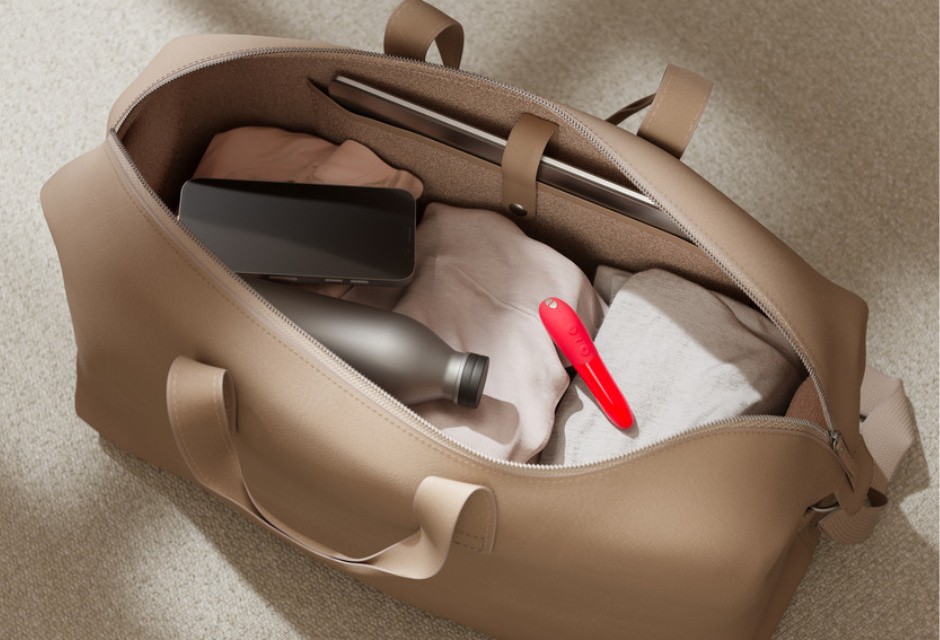 Unfortunately, many miss out on making their vacays extra steamy due to misconceptions about pleasure products being inconvenient to bring with them. While it's true that some adult toys are best left at home (looking at you, giant sex machines), there are a wealth of sex toys that travel easily.
Travel-Friendly Sex Toy Features
So which sex toys should you invite to join you on your next trip? There are a few different qualities that make a pleasure product perfect to vacation with. For some, a single one of these features will work, while others may desire a toy that checks multiple travel-friendly boxes.
Travel Lock or Removable Batteries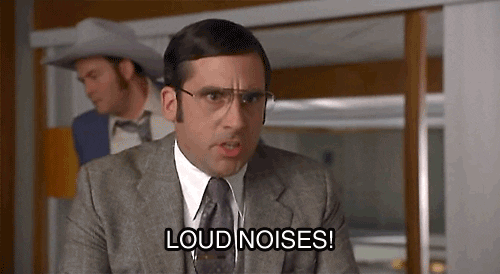 A buzzing suitcase that hints at the sexy contents inside is a common concern, but embarrassing airport incidences are easily avoidable. Many of today's sex toys, especially those from premium brands, feature travel locks for this very reason! Travel locks require a particular pattern of button pushes to unlock them, meaning accidental pushes of your toy's "ON" button from jostling around won't power it up.
Battery-operated pleasure products are another great option for those worried about toys that cause noise. Simply remove the batteries before packing your sex toy, and you've got zero risk of it turning on during your travels!
Discreet Aesthetics
For the average traveler, the odds of TSA flagging your carry-on as suspicious and publicly rummaging through them are slim. Even on the off chance that they do, they're not gonna pick up your sex toy and wave it in the air like they just don't care – TSA is looking for weapons, not dildos. Weapons of mass destruction, not ass destruction, if you will. That being said, some folks prefer absolutely no one being privy to their titillating travel accessories. If that resonates with you, choosing visually discreet sex toys may ease your mind.
Some sex toys masquerade themselves as everyday products, while others may feature nondescript carrying cases that many would presume are holding electronics or other run-of-the-mill objects. And if you're really anxious about someone guessing that your sex toy is a sex toy, you can always opt for dual-purpose pleasure products like massage candles that aren't suspicious in the slightest.
Petite Size
Whether you want to fill almost every inch of your luggage with outfit options or are concerned about extra fees for heavy baggage, practically all travelers can agree that suitcase real estate is valuable. Opting for small sex toys like bullet vibrators or cock rings ensures you'll have enough room for your essentials without having to give up sweet vacation orgasms.
Erotic Opportunities
When choosing which toys to bring with you on vacay, think about your intended use for them and compare the product's features to your desires. For instance, if you know you wanna get down in your hotel's spacious shower, you'll need a waterproof sex toy. If you plan to play with a partner, you'll probably want a pleasure product that's designed for couples. Use common sense and pick a toy (or multiple ones) that you know will enhance your vacation experience and the vibe you're trying to create!
The Best Toys for Spicing Up Your Trip
Womanizer Liberty – Lily Allen Edition
Womanizer Liberty by Lily Allen Rechargeable Clitoral Stimulator
$69.30
$99.00
You save:
$29.70 (30%)
The Womanizer Liberty takes universally beloved Womanizer Pleasure Air suction stimulation and packs it in a petite size that's easy peasy to take on the go. This 'lil clit sucker comes equipped with a magnetic travel cover that keeps it clean even in messy suitcases and provides discretion. The Womanizer Liberty is also fully waterproof, so feel free to indulge it in playtime in your hotel room's fancy tub! And it certainly doesn't hurt that the vibrator's bright, punchy colors give major summer vibes.
What customers say: "Game-changer for individuals looking for a cute, travel-friendly companion that still brings the power! Cute lid for extra privacy. Love that this beauty is waterproof. This toy will give you orgasm after orgasm. Pure bliss!"
Lovehoney Micro Massage Wand
Lovehoney 3-Speed Micro Massage Wand Vibrator
$23.74
$24.99
You save:
$1.25 (5%)
Massage wands aren't exactly known for being travel-friendly, which can leave vacation-bound fans of this popular vibe style missing that broad stimulation and power they love during trips. Well, this adorable teensy wand says NO MORE! Seemingly by magic, the Lovehoney Micro Massage Wand packs major power into an incredibly packable size that even overstuffed suitcases can handle. The 3-speed vibrator comes to life only with batteries, making it an ideal plane companion that's guaranteed to keep its mouth shut mid-flight.
What customers say: "So I got this after getting my first wand, which whilst that's great it's super big and got in the way during sex. This however, wow. It's so tiny and cute! It's way smaller than I thought it was going to be and it packs a punch! I struggled with bullets as I disliked holding them and didn't like how they felt but this tiny wand ticks all the boxes. Perfect for travel as well you could hide it just about anywhere."
Ignite Finger Vibrator
Lovehoney Ignite 20 Function Finger Vibrator
The Ignite 20 Function Finger Vibrator is a simple addition to play time that makes a major impact by transforming your finger into a buzzing orgasm provider, making even the gentlest of touches spark fireworks with 17 pleasure patterns and 3 intensities to delight in. Not only is this finger vibe a killer match for singles and couples alike, but it was practically made for bringing along on steamy getaways with its dainty size, included storage bag, and handy travel lock. Another plus? This bad boy is 100% waterproof for TRULY wet and wild vacations and convenient cleaning.
What customers say: "This is my take-anywhere secret weapon. It is small but quite effective and pleasurable. It can fit in a purse or backpack, or even a pocket. There are many vibration functions and some are quieter than others, so you can choose these ones when you want to be discrete. I love the fact that it fits on a finger, which sllows more flexibility in using. I can pleasure myself or a partner. It has a pretty colour and nice design. It is one of my three most 'go-to' toys."
Arcwave Voy Stroker
Arcwave Voy Compact Adjustable Silicone Male Stroker
It's hard to believe that a stroker so small could be so high-performance, but the luxurious Arcwave Voy defies sex toy odds with a design that's just as stimulating as it is compact and discreet (even professional photographers would have trouble discerning the Voy from a camera lens!) This sleek male masturbator boasts a unique Tightness Adjustment System that applies pressure to pleasure-sensitive areas, providing 8 different tightness settings for users to choose from. The Arcwave Voy is fully manual, meaning there's no motor or batteries and, therefore, no chance of it making any suspicious noises in your suitcase. The waterproof Voy clearly wants to travel with you to exotic destinations, so it comes equipped with protector lids that keep things hygienic during transportation and also features durable, quick-drying CleanTech silicone that keeps things hygienic on the regs.
What customers say: "First up this item looks incredibly well engineered. Some have commented that it looks like a wireless speaker or maybe even a camera lens when it sits there with its end caps on. Certainly I keep it on my bedside table ready for action and no one has commented on seeing it there. Top marks. Secondly its use. Whilst the interior ribs are basic in form, just a succession of corrugations , they feel incredible. Because it is open at both ends, the stubby nature of this beast means that it is suitable for any sized member. It is versatile too. The click ring diameter changer is easy to use and can be re-adjusted easily and frequently during use to mix up the sensations. Being stubby, you can bend your member over whilst stroking to target various parts and even use your hand to cover over one end to create more of a suction type of sensation."
We-Vibe Tango X Bullet Vibrator
We-Vibe Tango X Lipstick Rechargeable Bullet Vibrator
If a packable size and discretion are top priority, but you refuse to sacrifice vibration strength, then you'll be tickled pink by the We-Vibe Tango X. Not only does the bullet's travel lock keep things quiet when being carried, but its powerful yet ultra hushed vibrations mean this toy is practically inaudible even while in use. Fans of pinpoint stimulation will adore the Tango X's tapered lipstick shape that targets your just-right spot with ease, while the toy's easy-grip textured handle prevents it from slipping out of place, which is particularly useful if you plan to enjoy this waterproof beauty in a sudsy bath or shower!
What customers say: "Love this toy! Color is great, material is body-safe, battery lasts a long time, and the rumbly vibration quality is top-notch, especially for a toy this size. It's a perfect travel companion. [. . .] Tango X is very good at making me squirt, and is surprisingly quiet."
Liberator Fascinator Moisture-Proof Blanket
Liberator Regular Fascinator Moisture-Proof Throw
From lube to body fluids, it's hard to deny that sexy time can create quite the mess, which isn't ideal in hotels where you're reliant on housekeeping to change the sheets on their schedule. The Fascinator Throw ensures you have a clean, dry sleeping spot no matter how wet things get by acting as a moisture barrier between your passion and the sheets. And since this pleasure product is literally a blanket (albeit one with very erotic purposes), nobody will be the wiser if they find it in your baggage or hotel room!
What customers say: "The soft, luxurious fabric of the throw is incredibly inviting, making it a pleasure to lie down on. The moisture-proof layer, which is sandwiched between two layers of plush material, is the real star of the show. It's discreet yet highly effective in providing the necessary protection for our bedding and furniture. The throw's generous size (72" x 54") ensures ample coverage, providing peace of mind and reducing distractions during our intimate moments. [. . .] The moisture-proof barrier gave my partner the confidence to relax and fully immerse herself in our lovemaking sessions, knowing that any potential mess would be contained."
We-Vibe Bond App-Controlled Vibrating Cock Ring
We-Vibe Bond App Controlled Rechargeable Wearable Vibrating Cock Ring
There's no better time for wild adventures than when you're out of town, and the We-Vibe Bond wearable cock ring and perineum stimulator is the perfect pal to help you and your partner in crime experience just that. With its hushed vibrations and app-controlled nature, the Bond is practically begging to provide sneaky stimulation while you're visiting a hot new restaurant or tearing up the dance floor at your destination's hippest club. And if you're traveling somewhere beachy, you could even use the waterproof We-Vibe Bond for discreet public play in the ocean! This pocket-sized pleasure product is a fab choice for adventurous couples that slips as easily into tiny suitcases as it will into your horny hearts.
What customers say: "The toy is very high quality, easy to use and also suitable for travel! It is exciting to hand over control to my wife in any situation. The easily adjustable diameter is also very nice."
Tips for Traveling with Sex Toys
Now that you're acquainted with what qualities you might want to look for in a traveling pleasure product pal and have plenty of fab recommendations to consider, we'll leave you with a few helpful tips and reminders for your sure-to-be-bangin' vacation:
Make sure to turn on your toy's travel lock or remove its batteries before packing it up. Travel-friendly features are only helpful if you remember to use them!

Don't forget to bring chargers and batteries so you're ready to play as soon as you land and can keep on playing for your whole trip!

If you're tight on suitcase space, get creative with packing and use every inch of real estate you've got. For instance, a tiny bullet could easily squeeze into a makeup travel case.