How to Squirt: expert tips to get it flowing
Squirting, it's been around for centuries, and yet here we are - still quizzing ourselves over the enigma of female ejaculation. We've watched the porn movies, read through the forums and endless magazine columns so we know it exists right, but how do we get there and reach the dizzying heights of what has often been coined the 'ultimate female orgasm'?
Let's break it all down, from dispelling the myths on how to squirt, to addressing the real truth behind the science of why some of us can and some of us can't. We'll tell you everything, sharing our expert tips on how to make yourself squirt, the best ways to enjoy the experience of squirting during sex with a partner, and even the toys that can help lead you to that alluring land of the Big O.
But first…
What is Squirting?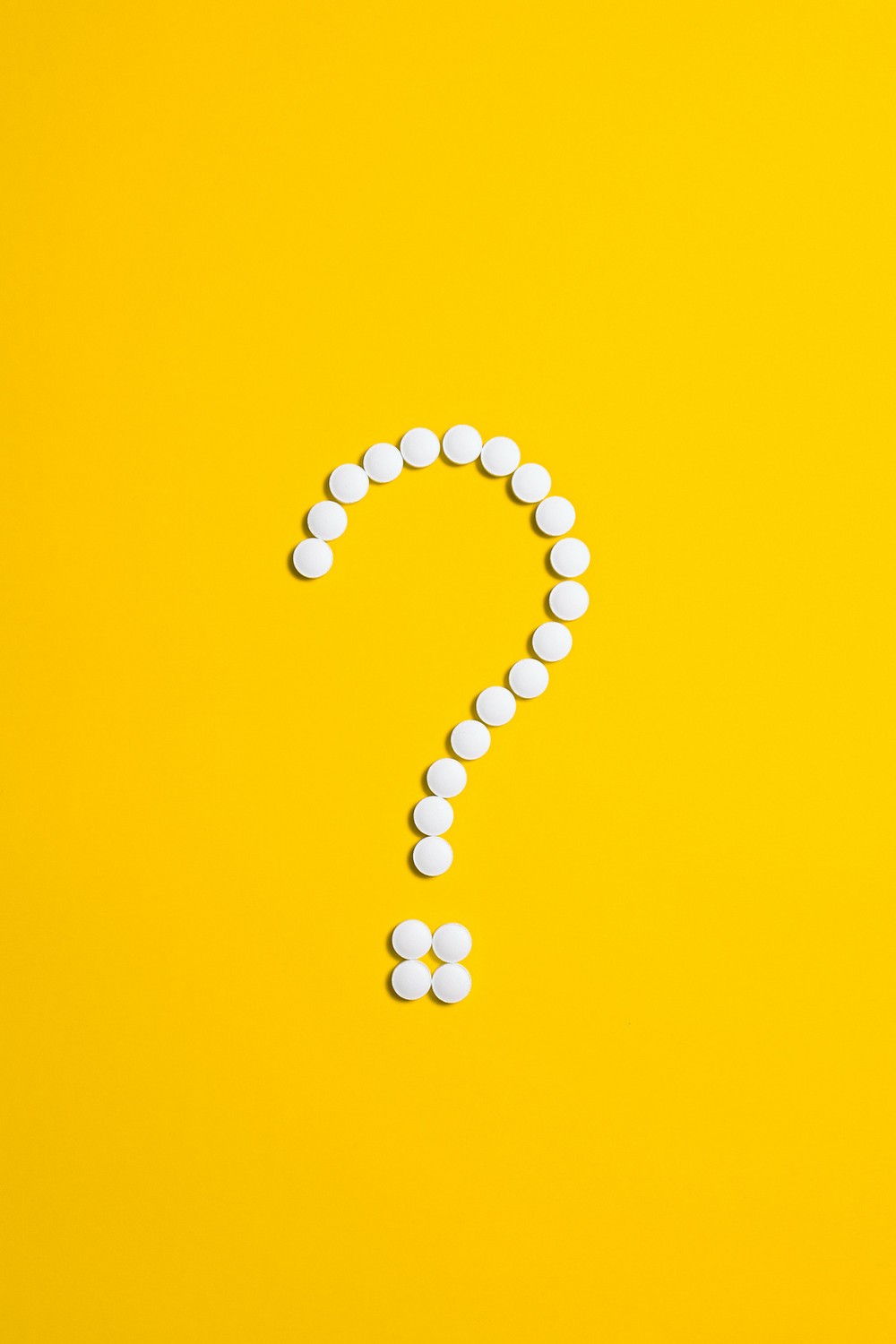 Female ejaculation – or squirting – is the involuntary release of fluid that many people with vaginas experience during sex or stimulation of the vulva. There are many different forms of squirting.
Depending on the strength of your vaginal muscles and how long you've been aroused for, female ejaculation can be everything from a small dribble of fluid to explosive bed soaking gushing.
What is Female Ejaculation Made of?
Let's end the mythical notion that squirting is pee, because contrary to popular belief, female ejaculation really isn't urine.
After many scientific studies, it has been confirmed that female ejaculate is made up of 90% prostatic fluid, 10% glucose and only a very small amount of urea. This is similar to male ejaculate, which has 0.5% urea.
Where Does Female Ejaculation Come From?
So, where does it come from? The all-consuming pinnacle of the female orgasm. Well, according to doctors and medical science, the fluid produced as a result of vaginal ejaculation is secreted from the glands surrounding the G-spot, also known as the Skene's glands.The fluid is similar to what's secreted by the male prostate when stimulated, which is why some people call the Skene's glands, 'the female prostate'. Makes sense right?
What Does Female Ejaculation Look Like?
Ask the adult movie industry and they'll tell you it looks like a woman writhing at the prime height of sexual extacy, and in some cases, they wouldn't be far wrong.
Female ejaculate can vary in appearance and texture, for some it is a clear and watery substance, for others it may be a more milky liquid that feels stickier and thicker to the touch. The amount of fluid secreted also varies from person to person, with amounts ranging from just a teaspoon of ejaculate to a whole lot more - even a cup full for some.
What Does Female Ejaculation Smell Like?
Female ejaculation doesn't smell like urine. The fluid secreted should be odourless although some say it can have a slightly sweetened scent.
What Does Female Ejaculation Feel Like?
Everybody is different – some women will feel incredibly aroused when their G-spot is stimulated, and others might not get much pleasure from it at first. But many women find that the key to squirting is having your G-spot touched (although it is possible through clitoral stimulation, too), so the more practice you do and the more you get used to it, the better and more intense the sensations will become.
The feeling of squirting can be very similar to that of urinating. This can make a lot of women feel anxious about trying it. To prevent this feeling, we'd recommend going to the toilet before you try squirting – this way you can focus on the pleasure without the fear.
Learn how to make yourself squirt: 4 Expert Tips
Now that you know more about what it is, it's only natural to think about how to do it! Well, squirting isn't for everyone - some will and some won't, but if it's something you're keen to explore and try in the bedroom, there are a few key tips that might help in driving you to orgasmic rush of the gush.
Here are our top 4:
1. Relax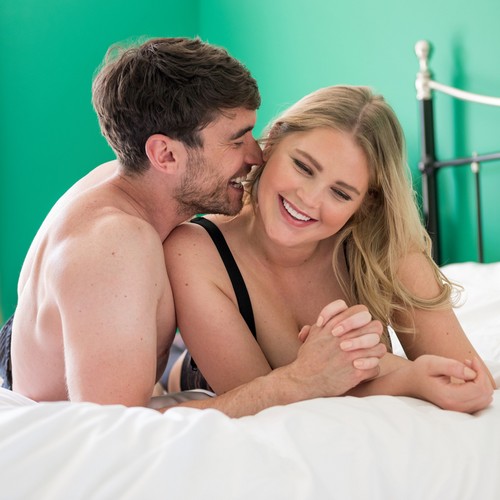 Although female ejaculation is entirely natural and completely normal, it's worth talking to your partner about their squirt-related preferences before a good dowsing, so talk about it, how you both might want it to happen and why you want to experience it.
It's also worth bearing in mind that once this skill has been mastered it's much easier to trigger and can start happening involuntarily, but not if you're stressed, so try to relax. A massage candle can help with this.
Putting pressure on yourself to squirt will only serve to heighten your anxiety and limit your inhibitions. If you're trying to squirt during sex with a partner, adding increased pressure into the mix may lessen the experience for the both of you.
Instead of focusing on the squirt being the end goal, relax in the act of sexual intimacy and let your body lead you with its natural reactions.
2. Prepare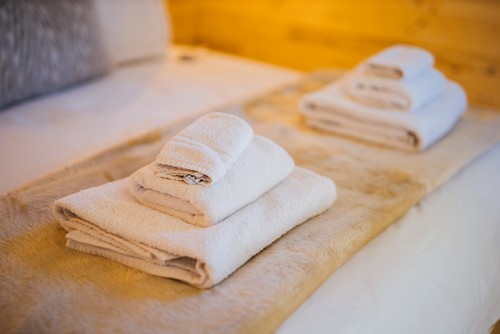 It's easier said than done to relax when you're trying squirting for the first time and even the most little things can be enough to cause anxiety.
If you're worried about peeing during the big moment, it's a good idea to factor in a bathroom trip ahead, and if the sheets getting wet is something that might put you off - lay down some towels or invest in a waterproof bedsheet.
We recommend a Liberator Fascinator Throw for total peace of mind.
3. Start with foreplay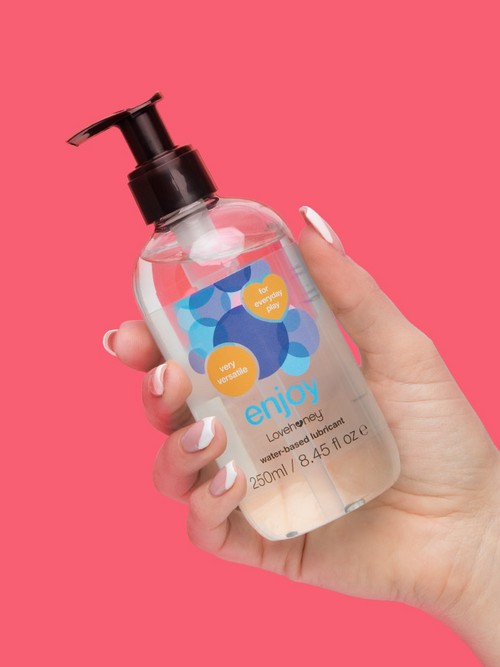 Preparing the bedroom is one thing, but what about the body? Squirting doesn't 'just happen'.
Much the same as it is for men and male ejaculate, it takes plenty of stimulation and arousal to get there; so spend some time exploring and discovering your own body, or that of your partners, if you're hoping to ride out and reach that orgasmic bliss.
To add a little excitement to your foreplay, think about teasing your partner with light touches and unexpected sensations. Feather ticklers like the Lovehoney Oh! Feather Tickler and pinwheels might work well for this. Throw in a blindfold and anyone's guessing what's left to come.
Remember to use plenty of Lovehoney Enjoy Water-Based Lube to make the experience even better.
4. Aim for the G-spot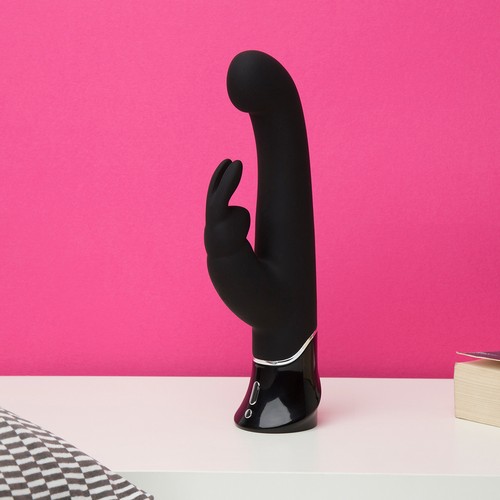 Some women orgasm through clitoral and external stimulation alone, but for many, the most powerful squirting comes through stimulation of the G-spot. Find that sweet little pleasure button, and the orgasm is all yours for the taking.
Various toys, sex positions and finger placements can all help with this and there's much more on that a little further down.
We've listed our top sex toys for squirting next.
The Best Sex Toys for Squirting
Sex toys - not to boast or blow our own trumpet here, but we know a thing or two about which ones are worth stocking up on. If you're newer to the experience that sex toys can initiate, then you might be wondering which ones are best for stimulating the G-spot and thus, helping you squirt.
G-spot vibrators come in many shapes and textures, all with varying vibration speeds and pulse settings but most will share one common design factor - a curved tip. It is the slight curvature that helps the toy to reach and stimulate the G-spot, which is the most likely erogenous zone to encourage squirting.
Some toys are battery operated and remote controlled, others may have additional extras such as clitoral stimulation ears, or clitoral sucking functions. Whichever toys you choose to introduce into your play time, be sure to always use with a slick of water based lubricant to keep things feeling pleasurable.
The Best Sex Toys for Squirting
How to Squirt During Sex with a Partner
Squirting through masturbation can feel incredible, but it's natural to want to explore this intimate experience with a partner too. If you're reading this as the partner, you might even be wondering how you can entice your lover to squirt. If so, here are a few considerations to think about.
Take your time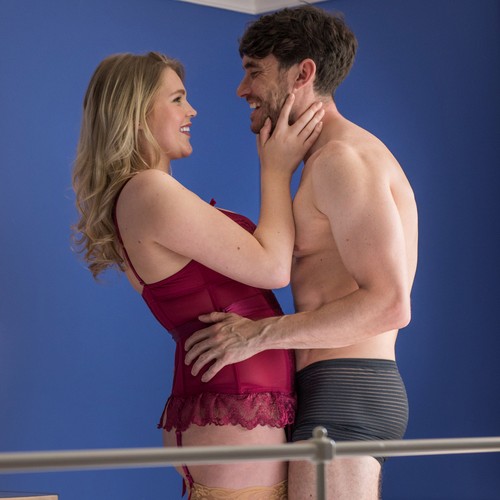 Let's face it - orgasms simply don't feel great when they're rushed and when squirting during sex with a partner, you'll both want the experience to feel incredible. Take your time, touch, fondle, kiss and caress one another in the lead up to the big moment, use lots of lubricant and plenty of foreplay to get you both in the mood.
Use toys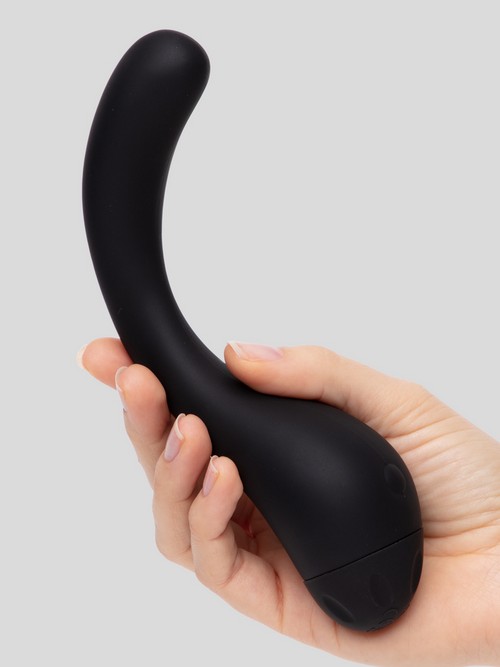 Make no mistake about it, there aren't many of us without a secret toy stash hidden in the bedroom.
If you're wanting to explore with squirting, this is a great time to pull open the drawer and dust off your faves. Certain toys, like the Lovehoney Power Play G-Spot Vibrator, are designed specifically for reaching the G-spot and there are plenty of variations you can try.
Mix it up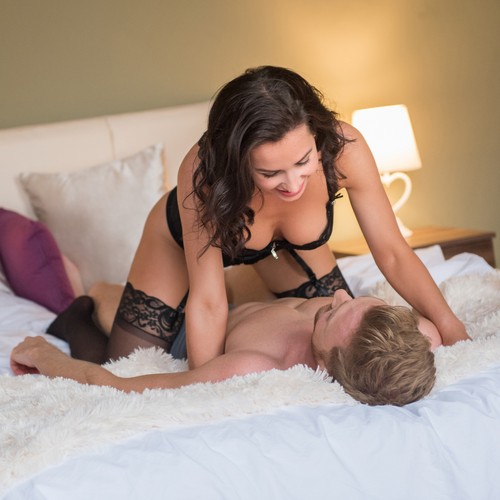 Don't be afraid to mix it up and try out some new positions.
Positioning yourself and your partner in certain ways will allow for deeper penetration and easier access to the G-spot. Some positions work better for external stimulation too, which - if that is something that works for you - will intensify the pleasure of your orgasm.
Top Sex Positions to get squirting
So, we've linked you to the toys, now what about the position? If you've ever whipped out the Kama Sutra, you'll know there's quite a few to get through, so we've rounded up 3 of the very best.
Do it Doggy Style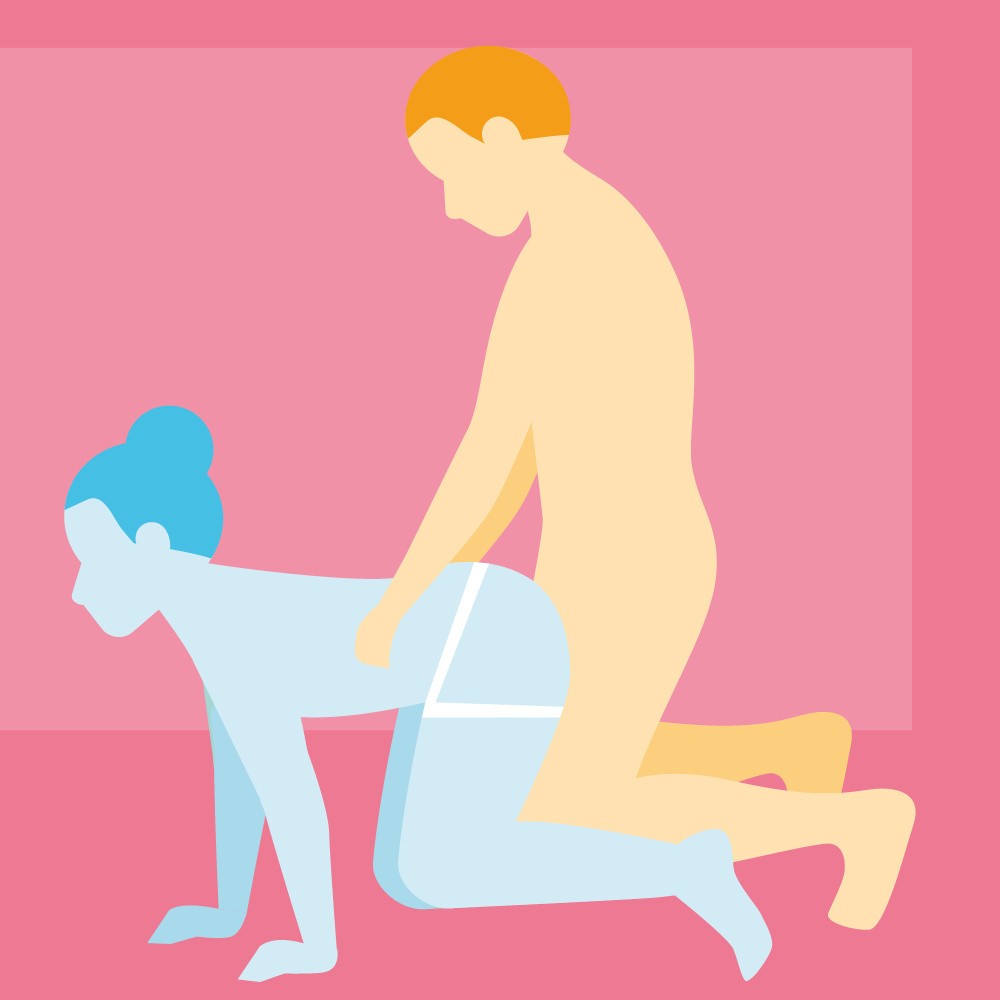 Style it out on all fours and open yourself up for deeper penetration.
This position allows for a penetrating partner to control the depth and angle of each thrust, maneuvering until you both find that climatic sweet spot.
Reaching around with a free hand and your trustiest bullet vibrator can provide a little more external stimulation. Or, for hands-free excellence, try wearing a butterfly vibrator.
Riding on Top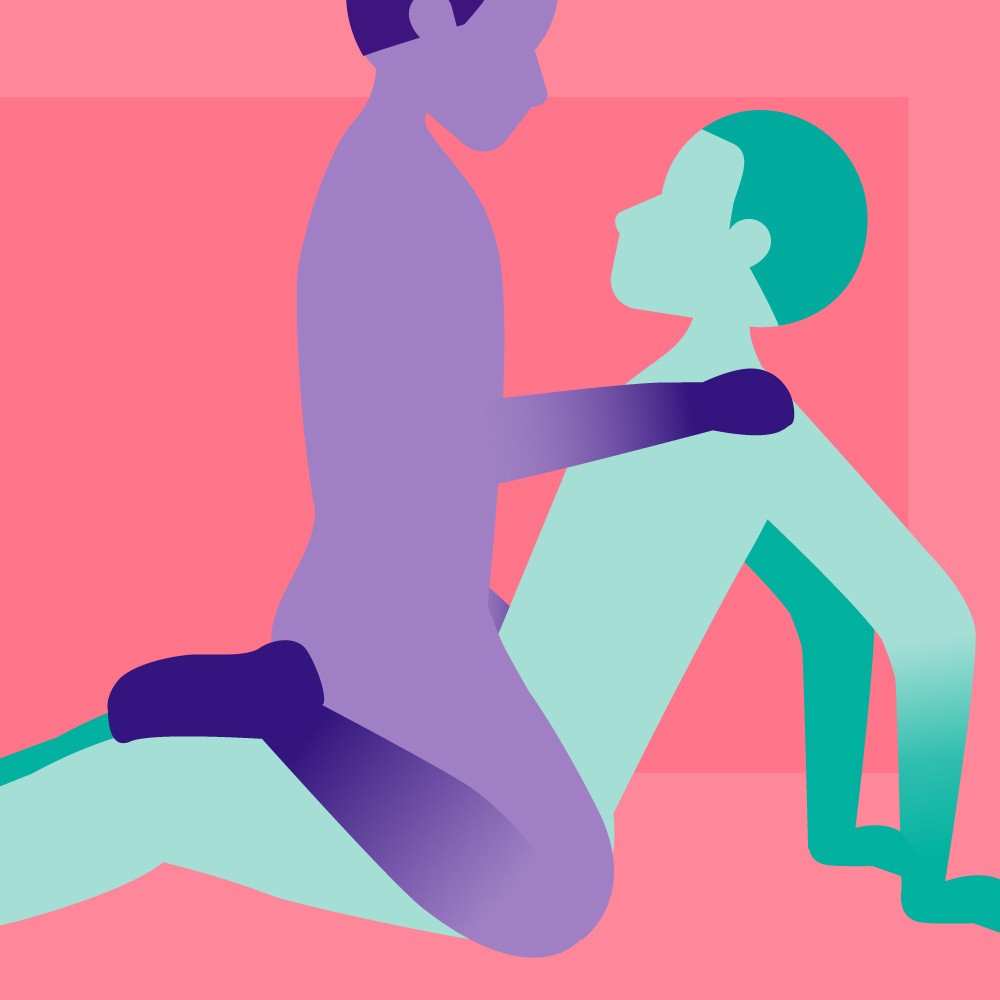 An all-time favorite that's bound to excite.
Some may find this position more comfortable for squirting during sex is it allows for the female partner to really control the depth, angle and pace of penetration.
Feel it out as you ride yourself towards that much anticipated climax. You could even try sharing the vibes from a C-shaped couples vibrator while you get there.
On a mission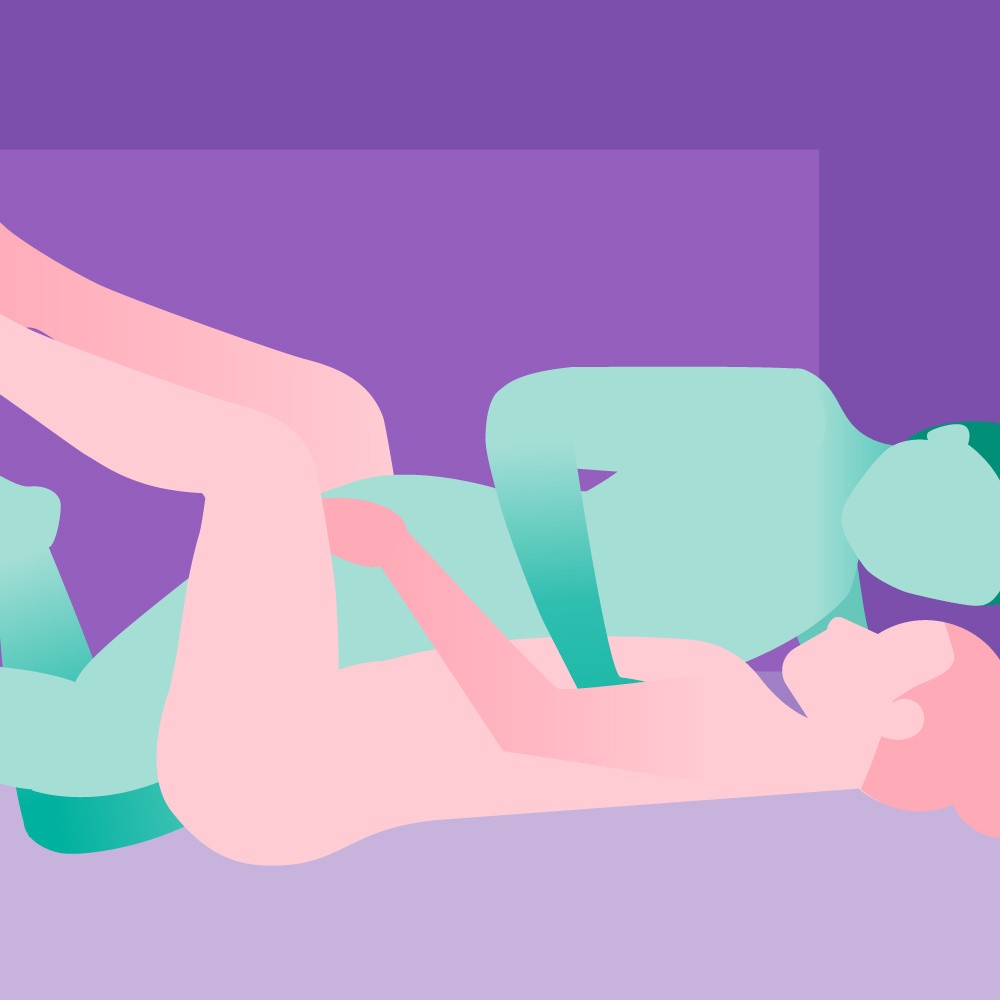 Missionary (and positions like it) has fast gained a complex for being a more tame sex position, but it can be everything else. On your back is a great place to be if you're hoping to squirt.
For deeper insertions that edge closer to the G-spot, pull your knees up to your chest and use plenty of lube.
Ask your partner to hold your raised ankles in place while you get to work... finding out what works.
Best accessories and position enhancers for squirting
Why Can't You Squirt? Don't Worry!
Tried it all, but it just didn't happen? Don't panic. Revert back to the start of this blog - Squirting really isn't for everyone and that's completely normal. Over time and through some misunderstanding on what squirting is and how it works, it has become recognised as a sexual performance measure - but this is to the contrary.
Some women simply can't, and it isn't always down to the act not being pleasurable or exciting enough and never because a woman is inadequate in any way. Just like women produce breast milk at certain points in life - some will under produce, some will overproduce and it works the same for squirting too. For some women, the Skene's glands are less sensitive meaning that squirting becomes more difficult to achieve, while some women don't particularly enjoy the experience or sensation of G-spot stimulation or the lead up to squirting.
Our Final Word on How to Squirt
If it happens and you love it - great, keep on doing what you love doing! If you've tried and it wasn't for you, that's fine too.
As with any orgasm, squirting or reaching climax doesn't have to always be the conclusion to an intimate sexual encounter, so just enjoy the moment of being physically connected, exploring your body, discovering yourself and the rush of endorphins that come hand-in-hand with sexual pleasure.
Video: How to Squirt
Find out more about squirting and female ejaculation in this handy video from Lovehoney.
More Sexual Happiness Advice
You can never know enough about sex, right? Why not join us on our sexploration journey? Stay up to date with the latest advice on our blog, the Lovehoney forum and the weekly Sexual Happiness podcast.