How to Masturbate: The Lovehoney Guide to Amazing Masturbation for Him
If you have a penis, it's quite likely that you have discovered its pleasure potential by now, but what if you could catapult your solo play sessions to new heights of satisfaction? Yep, thought we'd get your attention. 'Shaking hands with the milkman', 'polishing the banister' or 'cuffing carrots'. However you refer to male masturbation, I think we can agree on one thing - that it can be pretty damn mind blowing!
Keep reading to learn how to masturbate properly if you have a penis, how to masturbate your partner (if they have a penis), and to discover a host of top tips, benefits, positions and toys.
Is Masturbation Good for You?
It won't turn you blind or stupid... in fact, masturbating has numerous physical and mental health benefits, despite old wives' tales trying to get in the way of people putting a hand to the penis. Here are just a few of its benefits:
Frequent masturbation or a high ejaculation frequency has been linked to a decreased risk of prostate cancer.

Regular masturbation sessions double up as a workout for your pelvic floor muscles, which in turn helps prevent erectile dysfunction.

Remember, practice makes perfect, and regular sessions with your palm can help prevent premature ejaculation.

Ejaculation increases levels of the hormone cortisol in the body, which is key in helping to regulate and maintain a healthy immune system.

Masturbating releases dopamine and oxytocin (feel good hormones) to truly boost your spirit. In the words of clinical sexologist Gloria Brame, PhD, "An orgasm is the biggest non-drug blast of dopamine available."
How to Masturbate for Maximum Pleasure
There is no 'correct' way of masturbating, but there are most definitely ways to make it even more pleasurable. Let's find out what kind of intense sexual pleasure you can achieve with a little helping hand from our top masturbation tips. Time to pay attention!
Get in the Right Headspace
You may think about dimming the lights, lighting a candle and putting on sensual music if you're indulging in a bit of foreplay with a partner, but you're probably less likely to do so before a solo sex session.
However, if you think of masturbation as an act of self-care and indulgence, then creating a calm and romantic setting for yourself is totally worth doing as it can only enhance your enjoyment.
Get Comfortable
To truly get in the mood when masturbating, comfort is of the utmost importance. Invest some time in setting up a relaxing space that lends itself to you truly letting go. Use pillows and blankets to create a self-pleasuring nest, and place them under your buttocks or hips to elevate them and help you explore different angles during play.
Use Lube
Nobody likes the word 'chafing', especially when used in conjunction with masturbating. If you want to make masturbation feel better and avoid dryness and irritation, lube is your new best friend.
Adding lube into your hand-job scenario is a super-simple and effective way of introducing much-needed slip and slide to your every stroke. Silicone lube lasts for a long time, doesn't dry out as quickly as water-based lubes, and can help to prevent the skin of the penis from becoming dried out and desensitised.
Explore our Beginner's Guide to Lube here to find out which one belongs with your schlong.
Try Different Positions
We're all creatures of habit, and if you have hit on a feel good position when masturbating, chances are that you're going to go back to it time and time again. But switching things up a little could help you avoid getting stuck in a rut and introduce you to a wealth of new sensations. Here are our top masturbation positions for people with a penis
Try a Male Masturbator for a Realistic Feel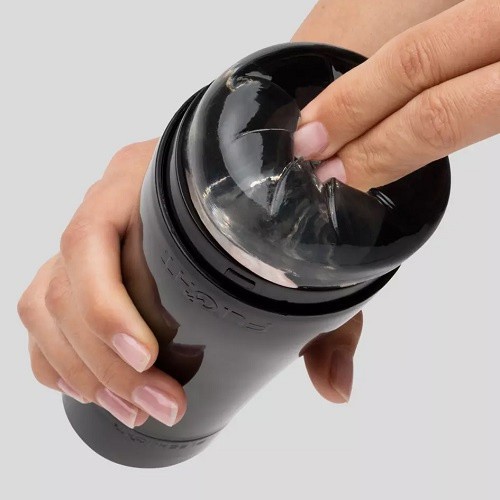 Want to know how to make masturbation better, or just like having penetrative sex? Realistic masturbators are made from soft and stretchy materials, and feature a hole that leads into a hollow canal to accommodate your penis.
Available with realistic looking vagina (pocket pussies), butt or mouth openings, they mimic the sensation of vaginal, anal or oral sex with an array of stimulating textures and bumps that line the canals, for real deal sensations with every stroke or thrust.
Some offer different levels of tightness and length for a tailored penis-stroking session. Some are open-ended for full-length pleasure, and you'll discover a variety of different openings on offer.
If you're looking to lose yourself in a bit of porn star fantasy, the hugely popular Fleshlights are shaped to look and feel exactly like some of the world's most desirable adult stars. There's even a Fleshlight shower mount and hands-free adaptor which can be attached to any smooth surface for hands-free frolics.
Try Thrusting
Just as you would 'thrust' during penetrative sex, adopting a thrusting motion during masturbation can help you generate a bit of momentum and discover which pace and vigour of thrust really does it for you. Whether it's thrusting into your lubed up hand, or into a hands-free masturbator for men, you'll soon discover your fave mode of thrust.
Explore Your Erogenous Zones
As fantastic as the penis is for delivering pleasure, its co-stars – the testicles, shaft and perineum – make for a fantastic show when given some love. Tease all of those hungry nerve-endings in the testicles while stroking your penis, or gently massage your perineum (area between the testicles and anus) for an explosive build-up to that special finale.
If you view your body as a playground of pleasure, there's a whole host of erogenous zones to explore in your solo-play sessions, namely your nipples, mouth, neck and even your ears. A tweak, rub, squeeze or pinch of these hot spots could help intensify your orgasms.
And just when you thought your body couldn't get any more impressive with its plethora of pleasure zones on offer, we come to the wonder that is known as the prostate, or 'male G-spot'. Want a full-body party of sensation? Simply use one finger to gently massage the outside of your anus, before slowly inserting a (lubed) finger to massage your prostate, while your other hand strokes your penis. Truly. Mind. Blowing.
Consider Mixing Up Your Porn
Sure, watching porn is a quick way to get in the mood, but there are many other ways to explore your fantasies as part of your solo sessions. Reading erotica is a fantastic way of slowly immersing yourself in fantasy while you pleasure yourself, and if multitasking isn't so much your thing, there's always audio erotica as an option.
Masturbation Tips for People With Penises | How to Give Yourself an Amazing Orgasm
Looking for incredible new ways to get yourself off? Join Annabelle as she shares her top tips and tricks for tantalising your penis.
Interested in this topic?
Sign Up for our newsletter to receive expert advice, sale alerts, and exclusive offers straight to your inbox. Plus, receive 15% off your first order.
Top Male Masturbation Toys
Other ways to Masturbate
Discovering Prostate Orgasms
It may not be for everyone but introducing a prostate or anal stimulation sex toy into the mix when stimulating your penis can make for a thrilling combo. Prostate massagers target the P-spot via the anus which may lead to intense full-body orgasms and even multiple climaxes.
Butt plugs are a fave for inserting while masturbating with a penis, as they offer a much sought-after 'full-up' feeling which may enhance the intensity of orgasms. They also free up your hands to stimulate the penis, are available in many different sizes, and come in vibrating and non-vibrating designs to suit all preferences.
If you're looking for an instant 'hit' when it comes to maximising the intensity of your orgasms when you masturbate, anal beads are designed to do exactly that. Shaped to slide into your anus, bead by bead, they can be pulled out at the point of orgasm to help you enhance the intensity of your climax.
Build the Tension with Edging
Having a quickie with your hand is the go-to for many people with penises – perhaps reminiscent of trying to masturbate before getting caught in the act by your mum or housemate. However, there are many benefits to taking it slowly and letting the anticipation build. Not only can this potentially help you prolong your sessions, but it may also help increase the intensity of your orgasms, too – a win-win situation. The technique known as 'edging' involves slowly bringing yourself to the brink of an orgasm, stopping, and then repeating again and again.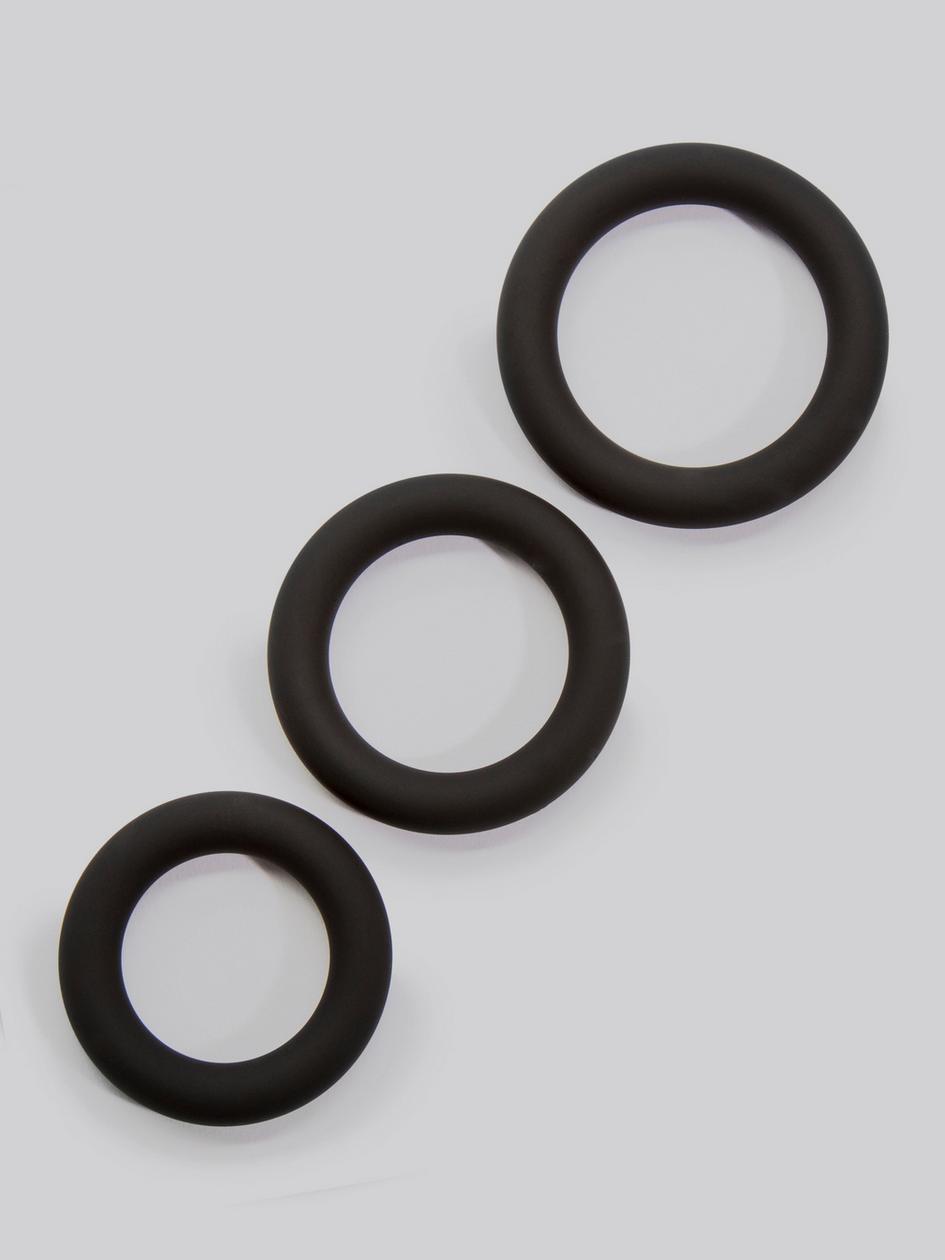 To help further and develop this last-longer technique, we would recommend adding a cock ring or two into the mix. Cock rings are designed to help you stay harder for longer, in addition to aiding increased sensitivity. Teamed with the edging technique, and you have yourself a truly explosive finale when you finally... allow... yourself... to... orgasm!
Feel the Vibrations, Baby!
Whether it's a male vibrator or vibrating cock ring, introducing deeply satisfying vibrations to your pleasure session is a bit of a no-brainer. Penis vibrators come with a variety of vibration speeds and patterns, along with an array of different openings, including vaginas, mouths and butts. Some warm up to body temperature, some mimic blow jobs, and others go to town on mimicking penetrative sex with the addition of real-feel material and stimulating textures. There truly is a sex toy for every penis.
If you're looking to achieve stronger and longer-lasting erections, slipping a vibrating cock ring on to sit at the base of the penis could be just the thing, while switching up the sensations with intense vibrations.
Top Masturbation Toys for Penis Owners
It's time to get the lowdown on the thrilling array of male sex toys that are designed to do exactly that, and then some.
The best male sex toys do what adding ketchup to your chips does – it takes it to a whole new level of satisfaction. As dexterous as your own hands may be (particularly with lube thrown into the mix), it could be time to give them a little helping hand (excuse the terrible pun). Hands have certain limitations (they can't vibrate for a start) and they may find it tricky to massage your prostate at the same time as pleasuring your penis.
Male masturbators come in many different sizes and shapes, and have quite possibly given us some of the most innovative designs in the pleasure arena.
Common Masturbation Questions
Can Masturbation Cause Weakness?
A lot of claims about masturbation aren't backed up by medical science and there is nothing to back up claims that it'll make you physically or mentally weak.
Is it Ok to Masturbate Every Day?
It's perfectly safe and healthy to masturbate every day. Hell, you can even do it more than once a day if you like! It's completely up to you how frequently you masturbate, be it once a day, once a month, or even just once a year. Or not at all (although we do feel that you'd be missing out on a whole lot of pleasure!).
Does Masturbation Reduce Testosterone?
Known as 'T-levels', masturbating and ejaculating haven't been found to have any negative effects on testosterone levels in the long term.
Other Sex Toy guides you may like
Why our customers love Lovehoney
More Sexual Happiness Advice
You can never know enough about sex, right? Join us on our sexploration journey via the thriving Lovehoney forum, our weekly Sexual Happiness podcast and our blog.