Beginner's Guide to Penis Pumps
Penis pumps will help you maintain a bigger, stronger erection to give you the penis you've always dreamt of.
Male enhancement pumps are your ticket to instant cock growth and a surefire way of helping you maintain a strong, prolonged erection regardless of whether you use it to build yourself up for sex or for solo play.
Penis pumps can give you a stronger, bigger cock for more satisfying sex or gratifying masturbation and we're here to explain the hows and whys.
Video: The 3 Types of Penis Pump
Find out more about the different types of penis pumps with the Lovehoney experts.
Why do people use penis pumps?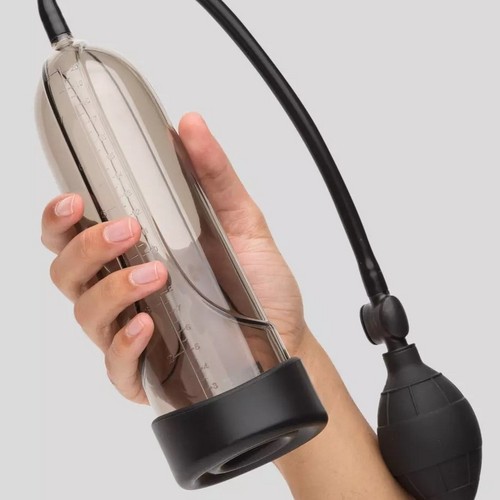 People use penis pumps for tons of reasons, like foreplay fun and overcoming erectile dysfunction, as well as to get a bigger dick.
Penis pumps are a great way to make your penis bigger. When the airtight cylinder is placed over the shaft of your penis and the suction is increased, it encourages blood flow into the tissues that give you a strong erection. As the blood flow to the shaft and head of your penis is increased, the erectile tissue expands to accommodate the influx of blood, which means a bigger penis for you.
If you're a fan of blow-jobs and crave the sucking feeling provided by a lover's mouth, penis pumps are a great way to enjoy it solo. By applying lube to the base of your penis, you can create a tight seal and use the pump action to stimulate your penis, bringing you to orgasm.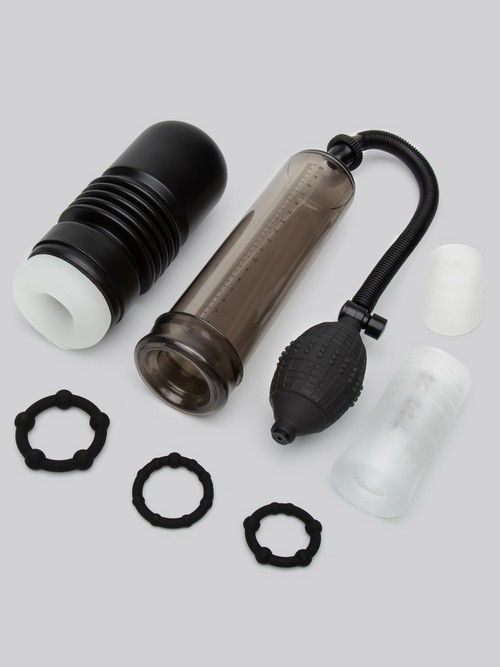 If you struggle with erectile dysfunction, penis pumps are an excellent way to get a bigger penis naturally. Some of you may have diabetes or poor blood circulation, which reduces blood circulation to your penis, resulting in weak or short-lived erections. Using a penis pump can help maintain and strengthen your erection without resorting to drugs like Viagra.
Try using your pump as a precursor to your lover giving you head and vice versa. The effects of blood being pumped into your penis or your lover's clitoris will make the area more sensitive to every touch and lick. You can also use a penis pump to enlarge your lover's nipples or clitoris, taking care when applying pressure and the speed of the pump action.
Different types of penis pump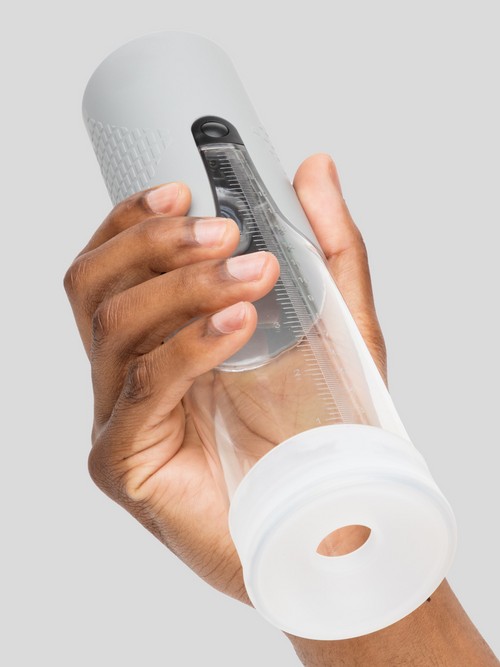 Your penis pump should be tailored towards your needs and what you expect to gain from using it, so read on for guidance on the different types of penis pump that are available.
Bulb pumps are the most common type of penis pump and best if you're on a budget or just trying out the sensation for the first time. Squeezing the hand pump attached to the cylinder of your penis pump increases the suction in the tube, gradually increasing the blood flow to your penis. You have total control over the frequency of pumps and the pressure applied to your penis.
Trigger pumps are also common pumps and only differ from bulb pumps in the shape of their hand pump. Trigger pumps give even more precise control over how strong your pumps are and how much pressure is applied with each pump.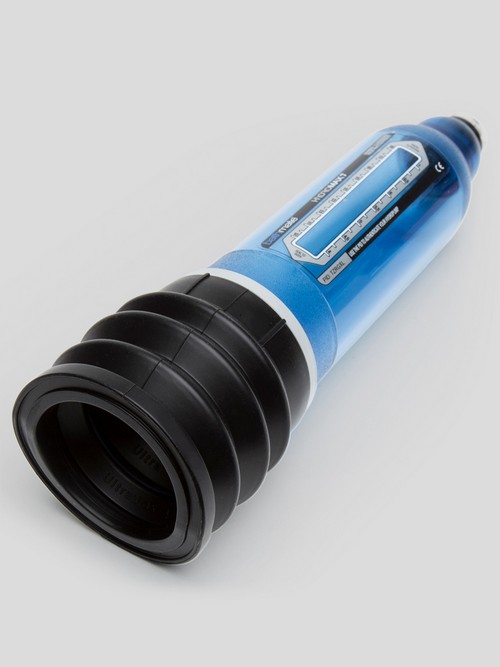 Water pumps have been pioneered by Bathmate and use a cylinder filled with water instead of air for an even more comfortable experience. Water pumps are an ideal investment when you're getting serious about pumping and dedicated to completing your daily reps.
Automated pumps and vibrating pumps both mix business with pleasure to a fantastic degree. Automated pumps let you set an exercise program that pumps and deflates regularly and vibrating pumps add thrilling vibes to your session so you can concentrate on enjoying the experience.
Why our customers love Lovehoney
Other Sex Toy guides you may like
More Sexual Happiness Advice
You can never know enough about sex, right? Why not join us on our sexploration journey? Stay up to date with the latest advice on our blog, the Lovehoney forum and the weekly Sexual Happiness podcast.