How to Use Anal Beads: A Step-by-Step Guide
Welcome to Lovehoney's guide to how to use anal beads. Find out what are anal beads for and how to use these non-intimidating anal toys that are perfect for beginners who want to get into anal play.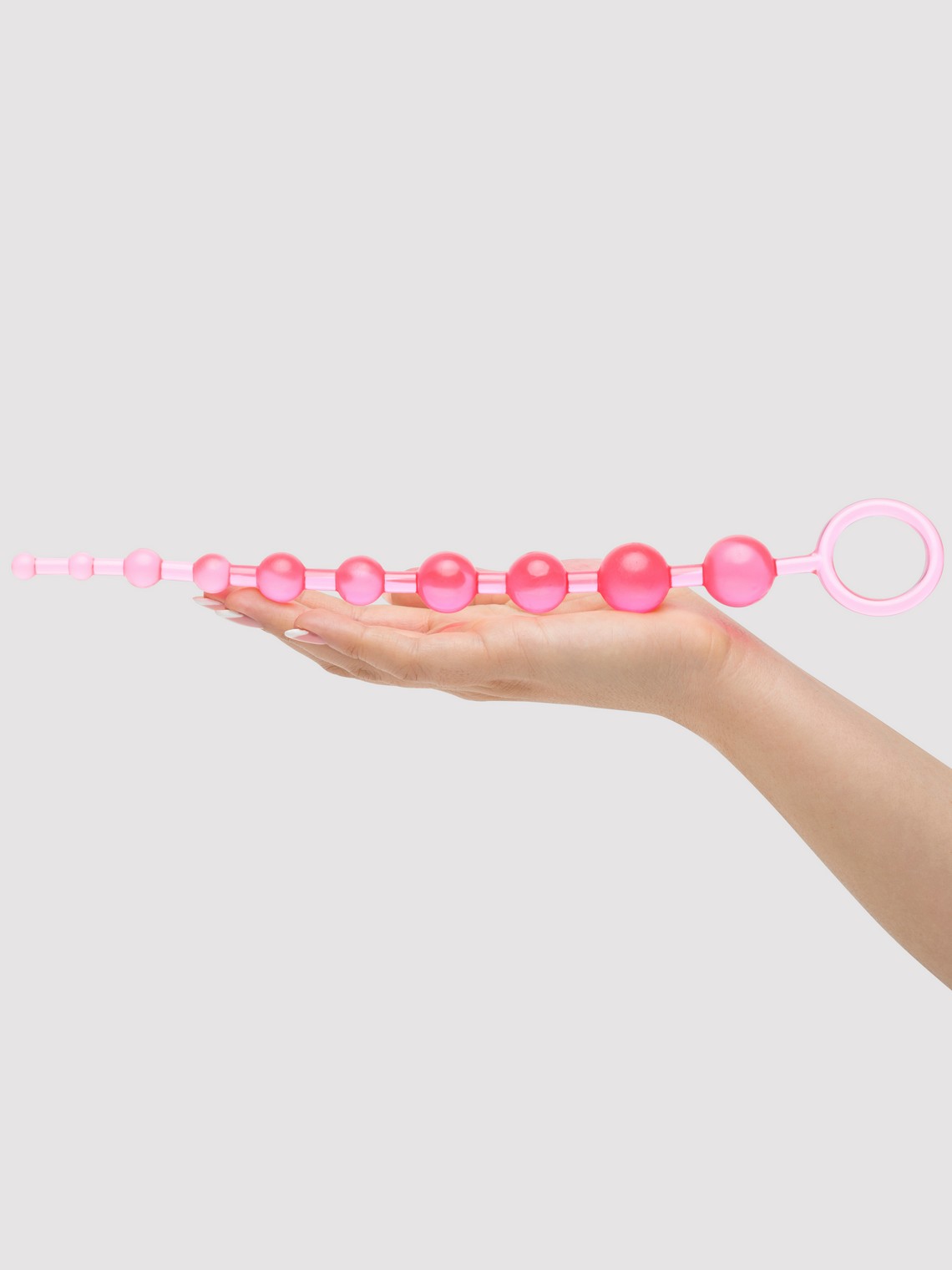 Anal beads (sometimes called anal balls) are small, graduated beads fixed along the length of a flexible cord. While often round in shape, they can also be oval or pill-shaped to ease with insertion, and feature a retrieval ring on the end so you can easily pull them out. This ring also stops the beads from going too deep inside the anus, where they can become lost.
Anal beads are made from various materials including silicone, glass, and metal. Silicone anal beads are the most popular type, as silicone is soft, flexible, and easy to use. Silicone, like metal and glass anal beads, is also non-porous, so can be easily sterilized for anal play.
Anal beads are often inserted slowly, one by one, and then pulled out during the peak of orgasm to maximize pleasure and sensation.
Why do people use Anal Beads?
Anal beads are a great way for beginners to start to explore anal play - either solo or with a partner. Many people start with anal beads because they are small and not as intimidating as bigger anal toys. So if you are looking for a gateway into anal play, anal beads are a great way to start.
The anus (especially the anal sphincter) is full of pleasurable nerve endings that are stimulated when anal balls are inserted or removed. This can be highly erotic and provide a thrilling sensation!
Anal beads can be used by anyone, as we all have a butt, regardless of sexual orientation or gender identity. Some people may want to use anal beads as an alternative to anal sex as there is still a lot of stigma around anal pleasure.
They can be used during foreplay to warm up the anus for different types of anal penetration like pegging or anal training. Or use with other types of sex toys if going solo, or during partner play and various types of sex, including oral, or vaginal penetration. For prostate owners, they are a great way to explore the excitement of P-spot pleasure and orgasms.
How do Anal Beads work?
Anal beads pleasure the anus through movement during the insertion and removal of the beads. This stimulates the anal sphincter and the anal nerves inside the anus for a very erotic and pleasurable sensation.
Anal beads feel different than other forms of anal penetration like butt plugs and anal sex, which tend to give you a fuller feeling inside. Anal beads may not be very noticeable once fully inside as the pleasure is derived from the movement of inserting and then pulling them out.
How to use Anal Beads safely
Anal beads are very safe to use, but if you are new to anal penetration, here are some expert tips.
First things first, some ground rules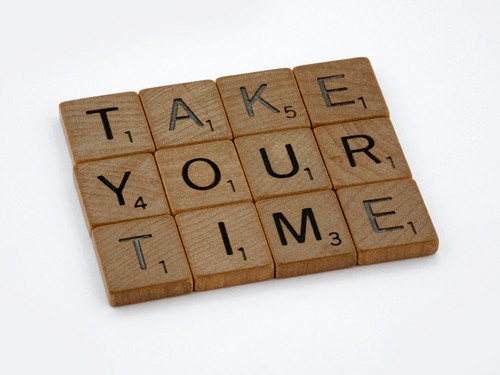 Always clean your sex toys, including anal beads, the first time after you purchase them, as well as in between uses.

Take your time! Anal play should never be rushed, to ensure you have the most enjoyable experience, and so you can relax during play.

Make sure to get warmed up first with lots of foreplay and other types of stimulation first so you are good and turned on before attempting anal penetration. This could include anal "rosebud" massage, analingus (oral-anal pleasure), fingering, using vibrators or clitoral sucking toys, nipple play, and more.

Don't forget the lube!
Prepare your play area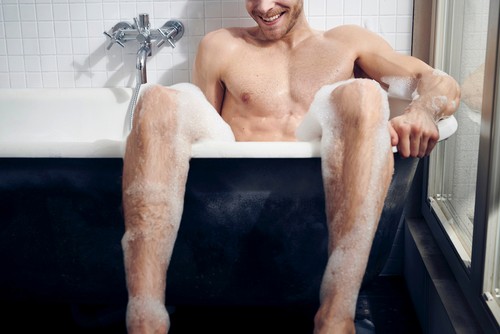 Any type of anal play can be a bit messy. Here are some ways to minimize this.
Have a shower or bath before anal play and clean your butt with mild soap and water.

Lay a towel down in your play space to protect fabrics and furniture against messes.

Have handy wipes on hand for a quick clean-up.
Consider Anal Douching and showering beforehand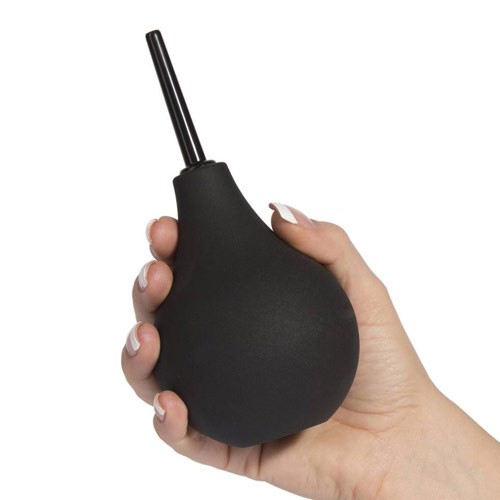 Some people like to use an anal douche or enema kit for a thorough cleaning before they play, but this is a personal choice and not required.
H3: Using in more than orifice or sharing? Use a condom
The anus has lots of germs and bacteria which can be transferred to your partner if you are sharing your toys with others.
For that reason, anal toys should not be shared, as you will want to avoid spreading bacteria or STIs between partners.

If you are sharing your toys, make sure to get anal products that are nonporous so they can be sterilized, like silicone, glass, or metal.

If you are using anal beads for oral play, or inside the vagina, it is important to thoroughly sanitize your toys in-between switching holes or partners.

Consider using them with a condom to eliminate cross-contamination altogether.
Use lots of Lube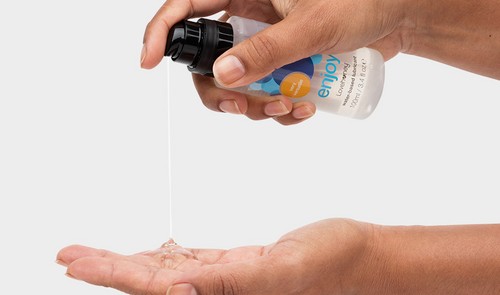 Since the anus is sensitive and does not self-lubricate it is important to always use a good, thick anal lube during any type of anal penetration, whether that is with anal toys or during anal sex.
Many people like using silicone-based lubes for anal penetration because it is long-lasting and super slick. Thick water-based lubes can be used as well, especially if your toy is made of silicone, to avoid ruining your toy. Apply lubricant liberally on the tip and down the shaft of the toy as well as on the anal opening itself.
Slowly insert Beads one at a time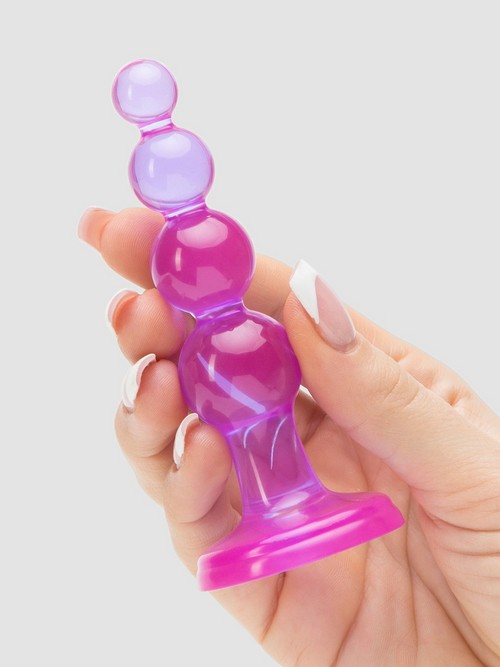 Before you begin, get relaxed. If playing with a partner, consider giving and receiving an erotic massage so you can both relax.

Deep breathing can help you relax, which in turn relaxes the anal sphincter, making penetration easier and much more pleasurable.

Slowly insert the anal beads into the anus, one by one. You may want to stop now and then to allow yourself to get used to the sensation before inserting another bead first.

Go at your own pace, and only insert to the degree as is pleasurable. Anal penetration should never hurt. Always listen to your body.

Just because there are 10 beads on a string doesn't mean you have to insert them all. Do what feels good according to your own body.
Experiment with removing and adding Beads
Try using various speeds and ways of moving them when inserting and removing them to see what feels best.
Try masturbating whilst playing with the Beads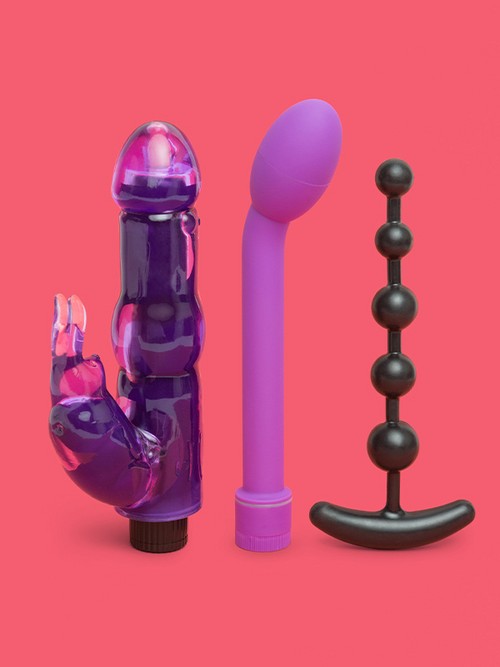 Masturbating with anal beads inside is very erotic. Try using them with a vibrator or nipple clamps. Or use with a dildo for vaginal play or a masturbator for penis play. Once you are ready to orgasm, pull the anal beads out to heighten your climax.
For prostate owners, you may want to warm up the P-spot first by externally massaging the perineum (between the balls and the anus) to indirectly stimulate the P-spot from the outside. Alternatively, you can insert a finger into the anus about 1-2 inches to massage the prostate internally.
Try pelvic muscle exercises
The pelvic floor is made of strong, powerful muscles that contract and spasm during orgasm. Try clenching and releasing these muscles consciously while you play by squeezing your anal sphincter muscles. This will build erotic energy and pleasure in the body to intensify your orgasm.
Learn How to Use Kegel Balls here.
Pull the Anal Beads out as you approach orgasm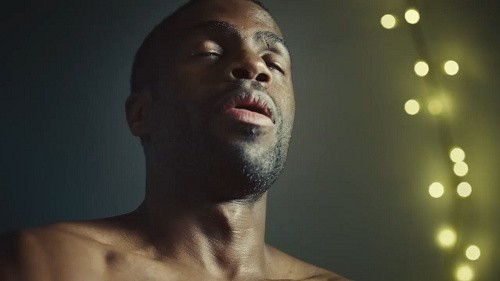 The most exciting way to use anal beads is during orgasm.
Timing is key, so strategically pulling the beads out just as you are about to climax will intensify orgasm and pleasure - which of course is the whole purpose for using them!
Clean the Anal Beads after every use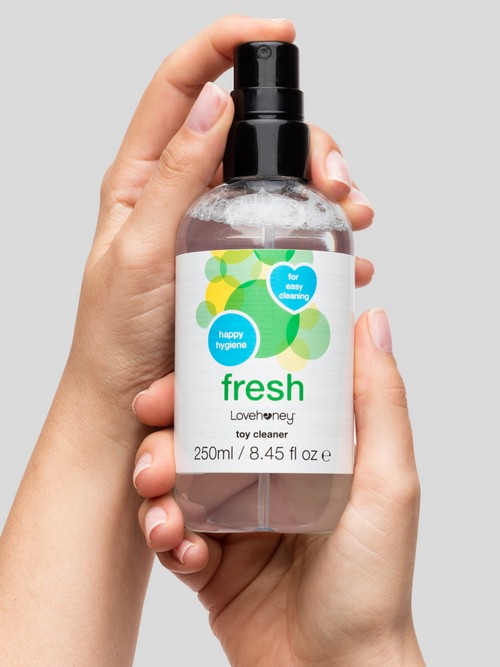 Anal play is messy, so always clean and disinfect your anal beads after every use to remove harmful bacteria and any fecal matter.
You can do this by:
Gently boil your beads in water for up to 5 minutes.

Put them in the dishwasher to sterilize.

Clean with a mixture of 1 part bleach to 9 parts water.

Wash later with gentle soap and water or sex toy cleaner.

Lay on a lint-free towel to dry.
Make sure your anal toy is non-porous when using the above methods and made of silicone, glass, or metal. Don't put vibrating toys in boiling water or the dishwasher.
Safely store your anal beads for the next playtime!
Store your anal beads separately from other toys.
Stop if you feel pain or discomfort
Anal play, especially with anal beads, can be extremely pleasurable when done right. However, if you are new to anal penetration it may feel weird at first. Not everyone will enjoy anal play, and that's okay if you don't. Never feel pressured into doing something that doesn't feel good.
Sometimes, your body just needs to get used to a new sensation before it feels good as well. So explore slowly and listen to how your body feels.
Use these tips to make your anal session as pleasurable as it can be:
Always use lots of lube, and if something feels uncomfortable or hurts, stop. Switch to another activity or remove the beads altogether if you are feeling uncomfortable. Anal penetration should never hurt.

Always check in with your partner to make sure they are both physically and mentally okay during the play session. Consider using a safe word during play.

Always go slow to avoid pain or injury.

Avoid using anal toys if you have swollen hemorrhoids or anal fissures.
Anal Beads vs Butt Plugs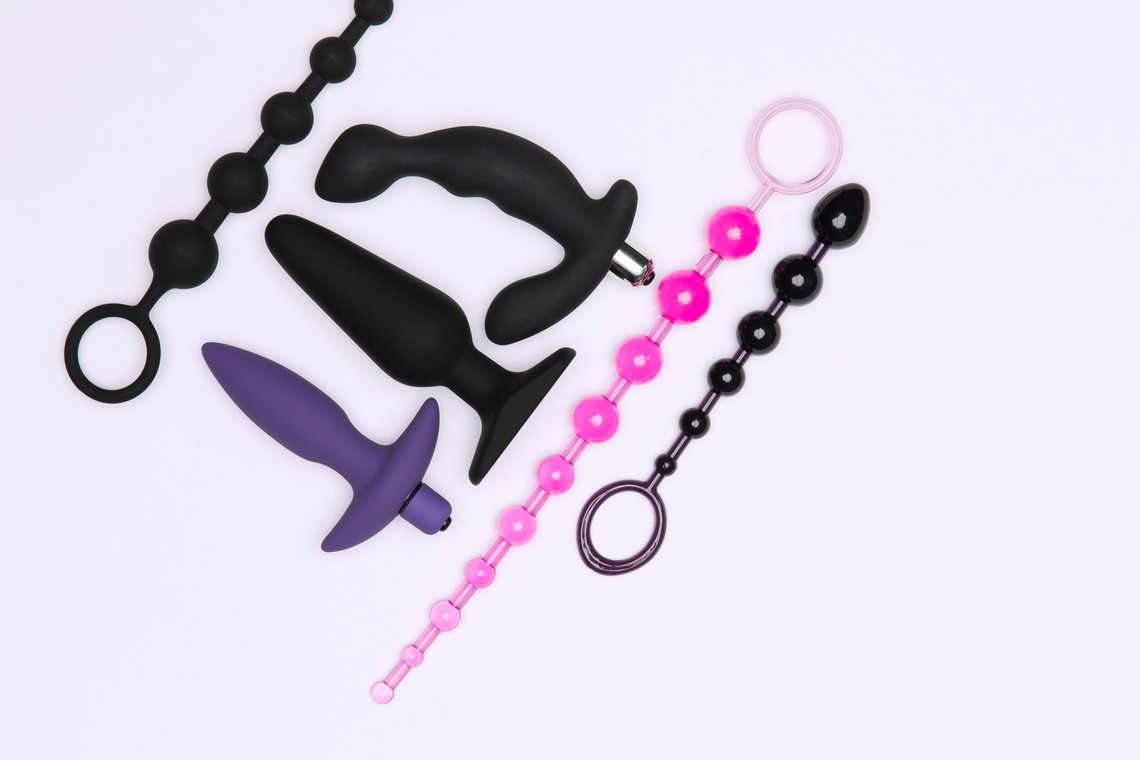 Anal beads and butt plugs look, feel, and stimulate the anus, but in different ways.
Anal beads create pleasure and sensation via movement, while anal plugs create a feeling of fullness and pressure.
Butt plugs are often used in anal training to prepare and stretch the anus so one can engage in anal sex.
Both butt plugs and anal beads can be used by all adults, regardless of gender, or sexual orientation.
Anal Beads vs Prostate Massagers
While anal beads and prostate massages are both used in anal penetration play, they have different purposes and ways of using them.
Prostate toys are usually curved to target the P-spot internally. Instead of sliding them in and out, like anal beads, prostate toys use a rocking motion, aided by the PC muscles, to massage the P-spot to orgasm.
Both feel great but in distinctly different ways.
Consider using Vibrating Anal Beads for more pleasure
Finally, if you want to take your anal beads to the next level of excitement, consider getting one that vibrates for even more thrilling stimulation of your anal erogenous zones.
These 12 Function Rechargeable Bendable Vibrating Anal Beads are highly recommended as the best anal beads for beginners and intermediate users alike.
More Sexual Happiness Advice
You can never know enough about sex, right? Why not join us on our sexploration journey? Stay up to date with the latest advice on our blog, the Lovehoney forum and the weekly Sexual Happiness podcast.