Guide to Prostate Play: How to Use a Prostate Massager
If you've never enjoyed the thrill of prostate play, then you're missing out!
This internal erogenous zone is an incredible epicenter of pleasure. Massaging it via the anus can lead to explosive full-body orgasms, hands-free 'super-Os', and even multiple climaxes.
Discovering your prostate gland - or your P-spot - isn't that difficult, but pleasuring it properly takes a bit of time and skill. Luckily for you, we've pulled together this ultimate guide to prostate pleasure filled with tricks and toys to try.
How to find your P-spot
Your prostate is a walnut-sized gland located between the penis and the bladder. To find yours, insert one or two well-lubed fingers into the anus and feel around, pointing your fingers upwards. It will feel quite different from the rest of the tissue inside the rectum, so it shouldn't be difficult to locate. As a guide, it should be about 2 inches inside.
The P-spot swells when you're aroused, so foreplay or masturbation will make it easier to find and stimulate.
How To Find Your Prostate
Do you struggle to find your prostate, or are you looking to try anal play for the first time? Lovehoney's Sammi Cole is here to give you the expert lowdown on pleasurable prostate play, and why you need to add a little anal fun to your sex life.
What are Prostate Massagers?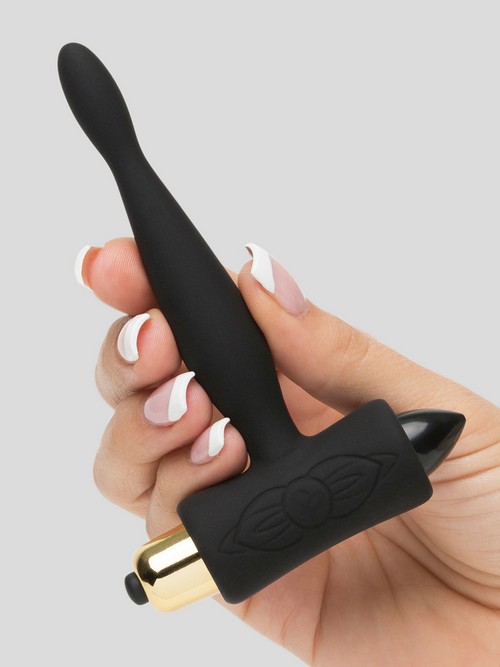 A prostate massager is a sex toy that's specifically designed to stimulate the P-spot.
Most people with a penis move on to prostate sex toys once they've discovered the area with fingers first, but go with whatever feels right to you.
Most prostate massagers, like the Rocks Off Teazer Petite Sensations Beginner's Vibrating Butt Plug, have a tapered tip to ease insertion and a rounded head to ensure stimulation in the right spot.
Certain toys, such as the Desire Luxury Remote Control Prostate Massager, feature a wireless remote, allowing you to enjoy seamless anal vibrations with a click of a button.
Some also feature an external stimulator to give extra attention to the perineum, the sensitive area between the anus and the scrotum.
Although many people see larger prostate massagers as more advanced, the bigger ones, like the Lelo Loki Wave Vibrating Prostate Massager, are actually ideal for beginners as they find your P-spot much more easily.
Massagers with smaller tips, like the Lovehoney P-Play Silicone Prostate Massager, make it slightly harder to find the prostate gland but can make the experience more intense.
Deciding on whether you want a prostate massager with vibrations or not is a personal choice. Just remember - you can turn vibrations off if you don't like them, but you can't add them to a non-vibrating prostate massager.
Whichever type of prostate massager you decide to go for, using them is much the same.
How to Use a Prostate Toy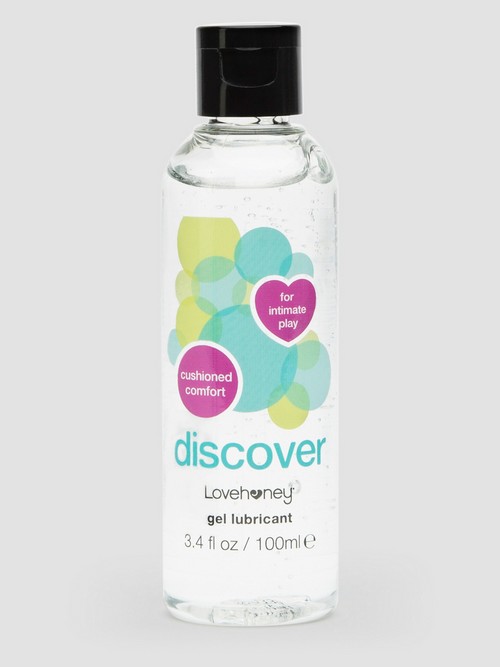 Position yourself comfortably, either on your back with your legs raised or bent over with your upper body leaning on a couch or bed. Once you are ready, apply an anal lubricant like Lovehoney Discover Water-Based Lube to yourself and the toy - this should make insertion easy and pain-free.
If this is your first time indulging in anal play, then make sure to go slow and steady. Once you have inserted the toy, begin with a gentle rubbing motion, and make a mental note of which areas feel especially nice. You can then try applying more pressure to the area and seeing what effect it has on your body.
Many people find that firm pressure brings them closer (or all the way) to orgasm. You might also like to try an up-and-down motion, where the toy strokes over the prostate gland rapidly, for more intense stimulation.
With experience, some people find that they can achieve a hands-free orgasm by clenching and releasing their muscles and letting the toy move with the body. The most important thing to remember is to go slowly and experiment. If the first toy you try doesn't do it for you, don't give up.
Everyone is different and you'll be able to find the right fit for you. See the full range here.
More Sexual Happiness Advice