How to Use a Bullet Vibrator
You've probably heard of a bullet sex toy, but do you know how to use a bullet vibrator properly? Using a bullet vibrator in a few different ways can help you bring new, thrilling sensations to your sex life.
Petite but powerful, small but sensational, discreet but delightful. It's official: bullet vibrators are the best. Some may see them as a fairly straightforward sex toy, but their non-intimidating size allows them to be used for many different sexual scenarios, making them a staple for solo satisfaction-seekers and couples alike. There are so many exciting things to do with a bullet vibrator that you'll never be bored of these little guys.
In this guide on how to use a bullet sex toy, we share the best bullet techniques, as well as tips for how to care for your bullet so you can enjoy mind-blowing orgasms again and again.
What are Bullet Vibrators, and how do they work?
Bullet sex toys are small, handheld vibrators that resemble the size and shape of a spitzer bullet. They're one of the most popular first sex toys as they're easy to use and non-invasive, yet offer precise clitoral stimulation.
Bullet vibrators are usually made from plastic or silicone, but you can also get metal bullets too. A bullet sex toy contains small motors that produce the intense vibrations that you feel when using a bullet vibrator. The vibrations resonate through the whole toy, packing the most punch at the tapered tip of the vibe.
Most come with a number of different settings to allow for experimental play or edging. There are so many types of bullet vibes out there, so if you want to learn more, check out our guide to the Best Bullet Vibrators to find the perfect bullet for you.
The versatility of bullet vibrators makes them fun to use in various scenarios, so keep reading for advice on how to use a bullet vibrator.
How to Use a Bullet Sex Toy
Whether you're looking for ways to enhance solo play or want to add some buzz to the bedroom, we've got six top tips for how to use a sex toy bullet that are guaranteed to rock your socks off.
1. Use with Lubricant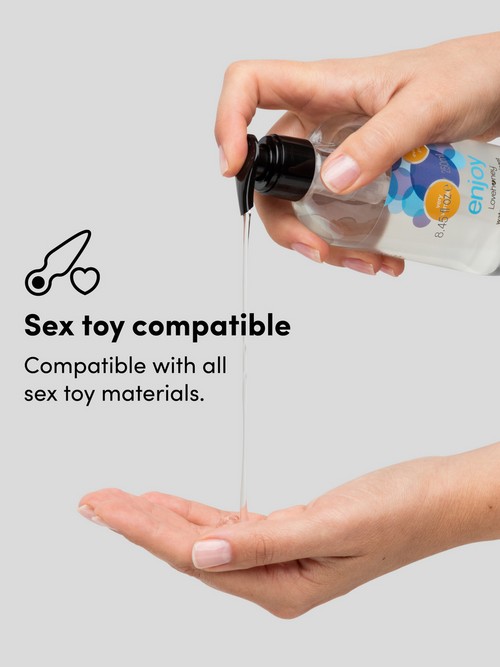 Find a sex toy lubricant that works for you and you'll love your bullet even more. Using a bullet vibrator with lube enhances the powerful sensations from your toy by helping it glide smoothly over your intimate areas.
You can use different lubes depending on what your bullet vibe is made from. Water-based lubricant is compatible with all sex toys, but silicone-based lubricant can only be used with non-silicone vibrators. For some extra zing, why not try warming and tingling lube? These lubricants can be placed on your clit or other erogenous zones to enhance the magic of the vibrator.
2. Explore other areas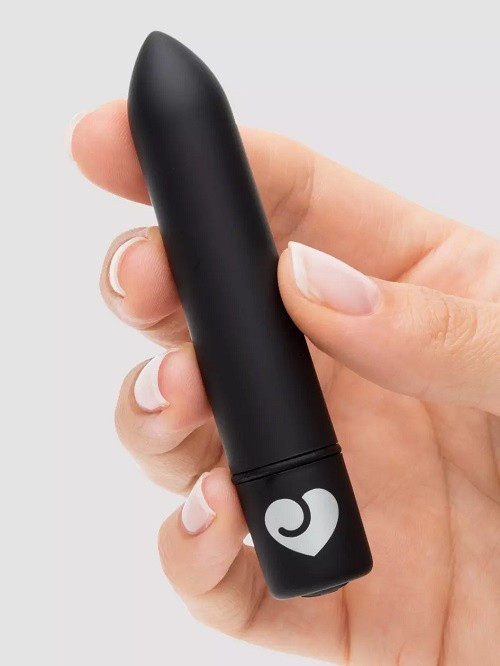 This is one of the best things to do with a bullet vibrator if you're looking to tease yourself and build up to an orgasm.
Pointing your bullet vibe directly to your clitoris could make you orgasm quickly, but this little vibrator can feel amazing all over your body. Try tracing your bullet vibrator up your inner thigh or around your nipples, anus, or perineum for intense and pleasurable sensations.
One thing people often forget is that you're not limited to using the tip of your bullet vibrator - hold it against your body horizontally to create widespread pressure. By getting to know your bullet and exploring your body with it, you'll find the things that feel best for you.
3. Pinpoint your pleasure centers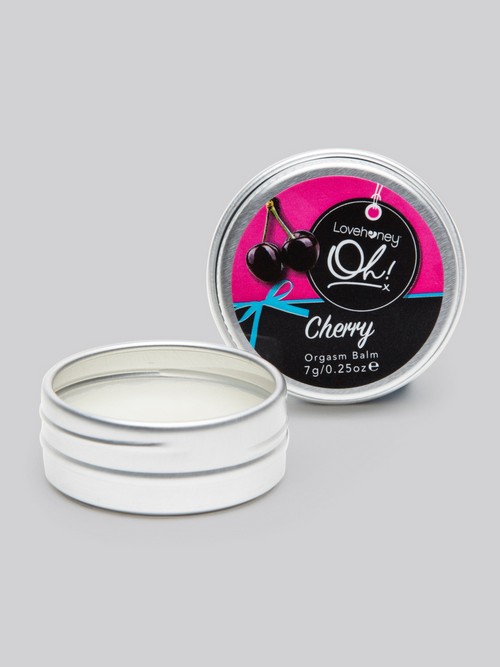 Although bullet vibes come in a range of shapes and sizes, a good number of them feature precise and tapered tips so that when you do want clitoral stimulation, it's easy to send the vibrations right where you need them.
A really great addition when using your bullet vibrator on your clitoris is an orgasm booster like the Lovehoney Oh! Cherry Orgasm Balm. A few dabs of this stimulating cream can make all the difference and the added sensation could be the thing to send you over the edge.
4. Invite your partner to play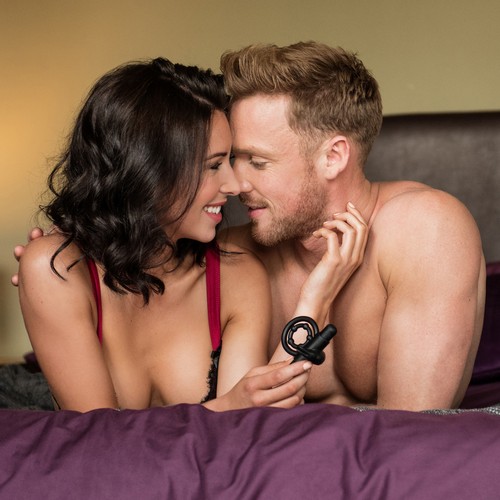 Making a bullet vibrator part of your foreplay can do more than just heighten your excitement: you can introduce your partner to new sensations and find new ways to tease one another that increases feelings of intimacy. They're especially fun additions to oral sex.
If you're wondering how to use a bullet on your man, it's simple. You can stimulate him in his erogenous zones such as the inner thigh, the perineum, around the anus, and along the shaft of the penis for maximum stimulation.
Bullets are convenient to pass back and forth in the heat of the moment, so you can both explore quickly and easily. You can even add a blindfold to make the bullet vibe's touch even more thrilling.
5. Add vibrations to sex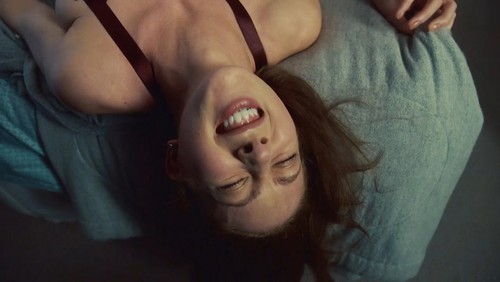 Bullet vibrators are so small that they're fantastic to use during sex. They don't get in the way as much as other toys, and you can easily control where and how it moves, so you can get what you want, exactly when you want it.
The vibrations are great for both you and your partner, and if you decide to stimulate the clitoris whilst being penetrated, you can achieve a powerful, blended G-spot and clitoral orgasm. Of all the things to do with a bullet vibrator, this may just be the best.
6. Boost your other toys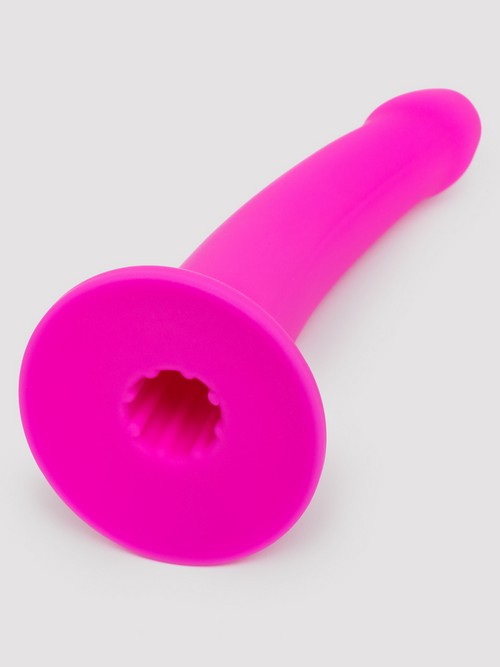 Did you know that you can use a bullet vibrator with other sex toys? Many toys have a small, bullet-sized hole in their base so you can add vibration to them with ease.
Once you've found your favorite bullet vibe, see if it can amp up your best butt plug or dildo for even more thrilling sensations.
Another popular use for bullets is with a strap-on harness. The wearer can place a bullet vibe inside the harness so they can receive pleasure while penetrating a partner, leading to an incredibly exciting experience of mutual stimulation.
Can you put a bullet inside you?
Due to their small size, bullets are best used externally and are not intended for internal play. You should take special care when using a bullet vibrator for anal play: they're safe for stimulating the rim of the anus, but don't be tempted to push them in or it could get stuck!
The easiest way to tell if a sex toy is safe for anal play is by its flared base. You can find out more about anal sex toys in our Beginner's Guide to Anal Vibrators.
How to Care for Your Bullet Vibrator
There's so much fun to be had with a bullet vibrator, and they're guaranteed to be a staple in your sex toy collection for years to come. But even the sturdiest of sex toys need a little TLC. Below are some top tips for prolonging the life of your bullet vibe so you can climax happily ever after.
Clean your bullet vibe after every use: For the most effective clean, try using our specially made sex toy cleaner spray or wipes. This will help to disinfect your toy in between uses so it's ready for your next playtime.
Watch out for water: While it's important to keep your bullet clean, if any water gets into the charging port or any other opening, the toy could become damaged. If you're using a bullet vibrator with a waterproof casing, make sure to read the manufacturer's instructions carefully.
Store your bullet vibrator in a protective pouch or sex toy case: Not only will this protect the vibe from getting dusty or dirty, but it will also keep scratches and surface damage to a minimum. If you have more than one vibe, make sure to store them separately, especially if they're made of silicone. Learn more about sex toy storage.
Prevent your toy from overheating: If your vibrator is left out in extreme heat, it can cause soft materials such as silicone to break down. So, if you live somewhere hot - keep your bullet vibrator away from your window, and in a cool, dry place.
Recommended Bullet Vibrators
More Sexual Happiness Advice
You can never know enough about sex, right? Why not join us on our sexploration journey? Stay up to date with the latest advice on our blog, the Lovehoney forum and the weekly Sexual Happiness podcast.