How to Use a Fleshlight
Welcome to Lovehoney's guide on How to use a Fleshlight for maximum pleasure: The best tips and expert advice for the ultimate climatic experience, including edging techniques to last longer.
In this article, you will learn what the world's best-selling male sex toy can do for you, and how using a Fleshlight can give you the most realistic experience ever, next to real partnered sex.
The Fleshlight is Lovehoney's best-selling male masturbation toy. Made from real-feel SuperSkin, Fleshlights are designed to replicate the sensation of realistic sexual intercourse with your partner. When lubed to perfection, using Fleshlight masturbators will feel very much like you're actually having penetrative sex with another person.
So, if you've taken the plunge and purchased your marvelous new sex toy: what is the best way to use a Fleshlight masturbator?
You may think Fleshlights are pretty self-explanatory. And, they are. However, there are a few tried and tested Fleshlight tips and tricks to get the best from your new bedside bud. In this guide, we'll share what a Fleshlight is, instructions on how to use Fleshlight toys, as well as techniques to make your solo sessions super satisfying.
The Fleshlight is a brand of male masturbators designed to look and feel like an artificial vagina (mouth or anus) that simulates penetrative sex, oral or anal sex. It is a masturbation aid, used by penis owners to facilitate sexual pleasure by inserting their penis into the realistic opening.
The interior is soft, pliable, and (in some models) ridged or textured for extra stimulation, much like an ordinary pocket pussy.
While you can always use your hand for self-pleasure, and lots of penis owners do, but the Fleshlight has the advantage of the inner sleeve, which is lined with peaks, valleys, and chambers of various textures which serve to stimulate the erect penis in multiple amazing ways that a hand alone can't accomplish. Thus, penis owners can enjoy the pleasurable sensations of a Fleshlight for realistic solo sex.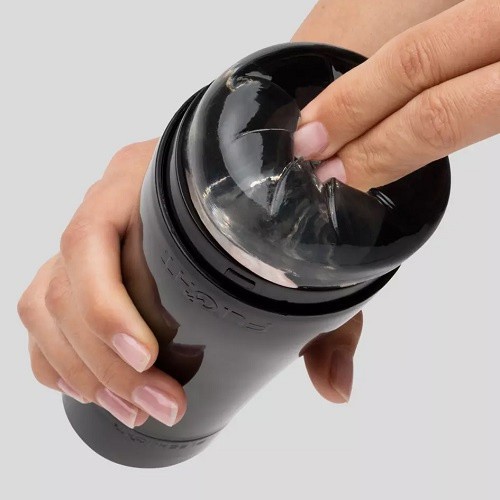 Lovehoney customers say...
"The internal texture of the Flight has to be one of my favorites so far. What impressed me is that you can actually feel each section individually." - Incendiaire
Created for optimal discretion, Fleshlights come in a sturdy plastic casing, making them look just like a flashlight (hence the name… get it?). There's no shame in using sex toys, of course, but if you're looking for a toy to keep near your bed that won't be immediately obvious to others if they see it, a Fleshlight is a great choice.
Fleshlights have removable caps at each end: one end to enable penis insertion, and the cap at the other end to adjust the amount of suction. This is another reason why Fleshlights are so amazing: not only do you feel the ribbed and textured interior, but you get ultimate suction, much like a real blow job.
Better yet, Fleshlights are not just for enhancing masturbation. These discreet little wonders can add a new dimension to foreplay with a partner as well.
To get the most out of using Fleshlight toys, we've put together this handy-dandy guide on how to use a Fleshlight, with lots of hot Fleshlight tips and techniques, for the ultimate climatic experience.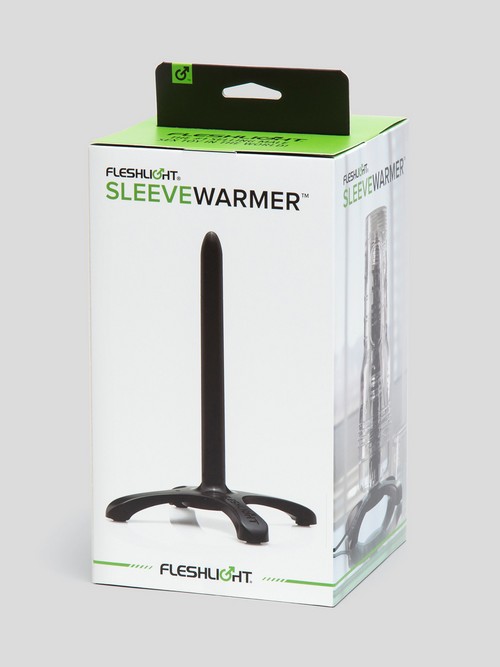 1. How to warm a Fleshlight
Before you use your Fleshlight and slip it on your penis, you will probably want to warm it up for the most lifelike experience and sensations.
You can warm your Fleshlight by removing the real-feel SuperSkin sleeve from the case and submerging it in warm water. Once the sleeve has reached your desired temperature, shake off the excess water, and return the sleeve to its plastic case. While this method works perfectly fine, some people prefer the less messy method of warming their Fleshlight toy with a warming rod.
For this method, you slide your Fleshlight onto the Fleshlight USB-Powered Warming Rod and leave it on for 10-15 minutes. The rod will warm up to 131ºF (55ºC) in temperature, which is quite close to body temperature, ideal for solo pleasuring for the ultimate realistic experience.
Lovehoney customers say...
"I think the pre-heating was an essential part of the preparation. If I was blindfolded and someone had used this on me, I would have no idea that it was a toy." - Blake3393
The rod is so discreet it could easily be mistaken for part of your computing equipment, so leaving it next to your PC won't raise any suspicions.
Now, onto using a Fleshlight.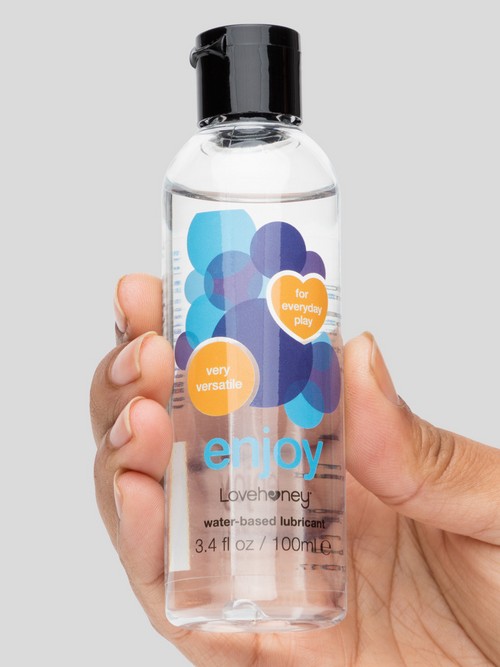 2. Lube up
Adding sexual lubricant to your sex toy is a must for the best possible experience. That is because sex toys tend to be more drying than the real thing, so if you want a smooth, slippery ride with all the feels, then lube is an essential part of your sexy playtime.
Apply a liberal amount of water-based lubricant to the inside and outside of your Fleshlight and yourself for effortless insertion. Coat your penis, the sleeve's entrance, and the internal canal, for the very best experience.
Lovehoney customers say...
"Try different lubricants. The viscosity of the lubricant changes the feelings slightly. Try a really thick, gel-like lubricant and a really runny one (on different occasions of course)." - Fluffbags, Lovehoney Forum
Pro tip: When using lube with any sex toys, make sure it's toy compatible to ensure the long-term enjoyment of your sex toy. Water-based lubricants are usually the safest bet. Don't apply a silicone lubricant when using Fleshlight products as it can ruin the material of your toy.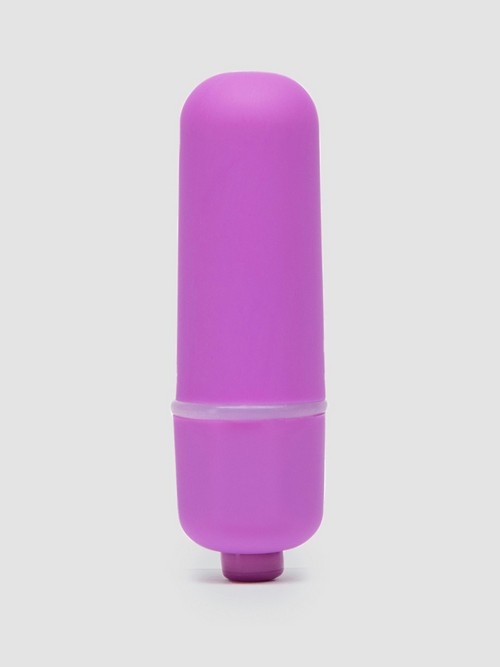 3. Penetrate and thrust
Now that you're nicely lubed up, it's time to start using a Fleshlight via penetration. The speed and rhythm are up to you... Go freestyle!
Here are a few Fleshlight tips and techniques that can add extra spice to your session. For instance, we sell a range of bullet vibrators that are small enough to fit into the end of your Fleshlight. Pop one into the bottom of your sleeve to enhance your enjoyment with stimulating vibrations.
Lovehoney customers say...
"I have a nice small vibrator that I put in the other end and it makes the orgasm strength out of this world."—GoodSir
Get creative and take full advantage of the versatility of this toy!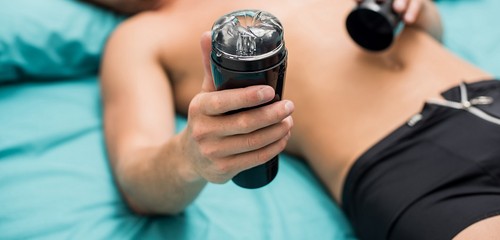 4. Bring in a partner
Many of our customers find Fleshlights are the perfect addition to foreplay. Try incorporating yours into a 69 scenario. Or have your lover use it on you, as you enjoy the authentic sensation.
Toys are a convenient way to add a novel element to sex and can boost sexual satisfaction. In fact, research shows that one of the things that distinguishes the most from the least sexually satisfied couples is that the most satisfied ones are more likely to use sex toys together!
Lovehoney customers say...
"She was able to get a good grip of this Fleshlight Girls Brandi Love Heartthrob Texture and had fun adjusting the suction to tailor the experience just so. It really added a great element to our experience." - Boomplus
Another way to play with your partner is during mutual masturbation sessions, which can be seriously hot, like watching your own live-action porno. Enjoy these sexy techniques and positions in our Ultimate Guide to Mutual Masturbation.
Pillows or Furniture
Since the Fleshlight came out on the market, there have been numerous unique Fleshlight usage ideas that creative people have come up with.
You can use your Fleshlight with pillows and different furniture to turn your sex toy into a hands-free device.
Lovehoney customers say...
"Try sticking the Fleshlight (with hard casing attached) under pillows, mattresses, and other places, to allow you to penetrate it while in different positions."— Fluffbags, Lovehoney Forum
Some users fold a flat pillow in half or put two pillows into the same pillowcase to hold their Fleshlight for hands-free fun. Simply wedge your Fleshlight in the crevasse between the pillows, lay on top, and go at it!
There are also several types of sex furniture and position enhancers you can use that have built-in sex toy mounts to facilitate hands-free play.
Lovehoney customers say...
Using a Mattress or a Couch:
"Place the unit in between the mattress and the bed for hands-free play (or between sofa cushions, or pillows on the bed… whatever, you get the idea) - just make sure you have a towel ready for clean up!"- DavidB1986, Lovehoney Forums
Both the mattress and couch methods allow you to kneel if you position your toy at about hip height, for the most realistic sex positioning.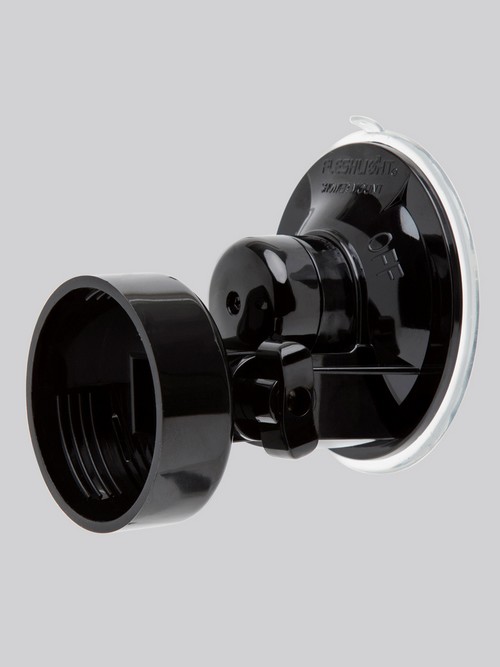 Using a Shower Mount
Sex in the shower? Yes, your Fleshlight can go pretty well anywhere you do! To make your sexy shower time even more exciting, there is the Fleshlight Shower Mount, which is a hands-free adaptor that allows you to stick it to any smooth surface using the strong suction cup bottom.
The Fleshlight Shower Mount easily screws onto the base of your Fleshlight, while the posable hinges let you set the perfect angle for thrusting and hands-free pleasure. Make sure to use plenty of water-based lube on the inside of the toy, as water is not slippery and doesn't make a good lube when it comes to sex toys.
Trying Edging
Many penis owners use Fleshlights as a stamina training device to improve sexual endurance, edging to the brink of orgasm, and then holding off to practice lasting longer during intercourse.
This is especially true for people who may have issues with premature ejaculation, or even erectile dysfunction issues.
How do you do edging?
Well, it's fairly simple actually.
Masturbate to just before the point of no return, and then stop stroking as you wait for the feeling of impending climax to stop.
Repeat multiple times until you finally orgasm.
That's it!
And, while edging sounds simple enough, it does take a lot of practice to get used to it and learn when to stop in time. The good thing is, practice is fun and pleasurable, so the more you practice the better you get at it!
One of the bonuses to learning edging is that your orgasms will be way - like WAY! - more intense and longer lasting. You may also experience a non-ejaculatory orgasm (also called a dry orgasm), which can turn into multiple super orgasms when you learn to do it right!
Learn more about edging techniques in Lovehoney's Edging How to Guide.
Use it with or without the case
When using a Fleshlight you can use it with or without the case, which will give you different feels to change things up.
When using with the case you can twist the cap at the end to control the level of pressure and suction in the toy. Experiment with different amounts of loosening or tightening to find what feels best for you.
To give your Fleshlight a whole new feel, try popping it out of the case and going hands solo! This allows you to switch things up, and get a totally new sensation and experience, like having two different toys in one.
Lovehoney customers say...
"Take it out of the main case and use it as a floppy sleeve. This allows you the opportunity to squeeze it in certain places and have a different experience." - Fluffbags, Lovehoney Forum
Many penis owners like the hands-on method as it gives them more control over their grip and placement to add pressure exactly where they want it. Also, some guys say it feels softer and more realistic, and you can be as rough or tight as you like, or more gentle with your stroking. When you use a gentler approach, this allows you to feel the textures inside much differently as well.
Try it both ways to see what enhances your experience best, or change it up to suit your moods.
One of the most important aspects of owning a Fleshlight is the care and cleaning of your toy. Here are our expert tips on how to do just that.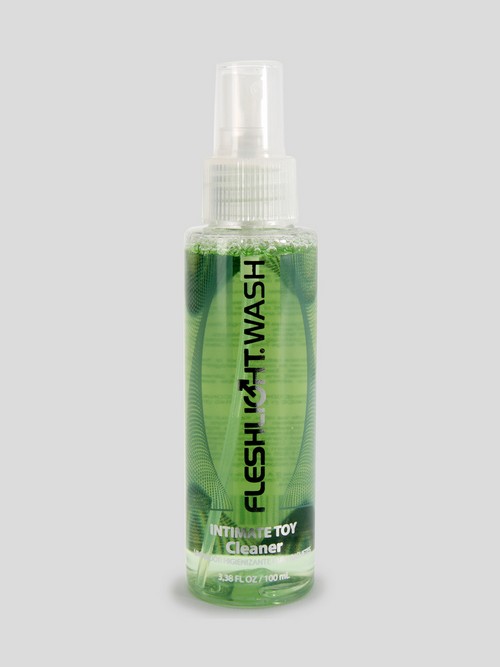 Keep it clean
Remove the sleeve from its case. Then, run hot water through the canal to remove any water-based lubricant or bodily fluids.
Do not use soap as it can degrade the special SuperSkin material. Instead, use a specialist sex toy cleaner like Lovehoney Fresh Sex Toy Cleaner or Fleshlight Fleshwash Sex Toy Cleaner.
Lovehoney customers say...
"No odor and doesn't leave any residue after Fleshwash. Don't need to use a lot so it can last a long while and easy to store with the rest of the toys and the bottle is secure enough to avoid any spills." - Curums123
Once the Fleshlight sleeve is rinsed, lay it to dry on a clean towel. Make sure the Fleshlight sleeve is completely dry before it's returned to its case to avoid mold or mildew on the toy.
Proper cleaning after each use will ensure your Fleshlight is ready to go whenever you are and give you long-term pleasure and enjoyment.
Video: How to Fleshlight Right | Caring for a Pocket Pussy Sex Toy
The ins and outs of keeping your toy fresh.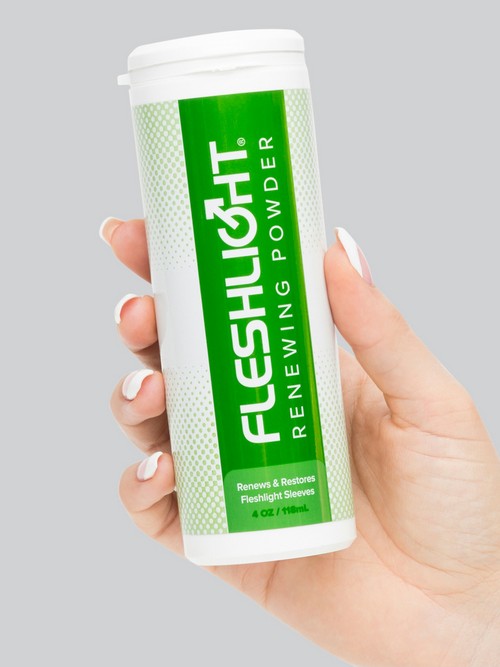 Take care
After cleaning, the Fleshlight sleeve may feel tacky or sticky to the touch. This is normal. Sprinkle the dry Fleshlight with Fleshlight Renewer Powder to restore its silky-smooth feel.
Lovehoney customers say...
"Having been unused for a while and then packed away for a bit, my Fleshlight had become tacky. Enter the Renewal Powder and it's brand new!" - Rad Man
In addition to cleaning, there are a few other tips you can keep in mind to keep your Fleshlights feeling fresh:
DO store your Fleshlight in its case whenever possible

DON'T use talcum powder on your Fleshlight

DON'T use silicone lube on your Fleshlight

DON'T use soap or non-specialist cleaners on your Fleshlight
Some of our top Fleshlights