Everything You Need to Know About Mutual Masturbation
If you've got a partner and a willing set of palms then do we have the guide for you.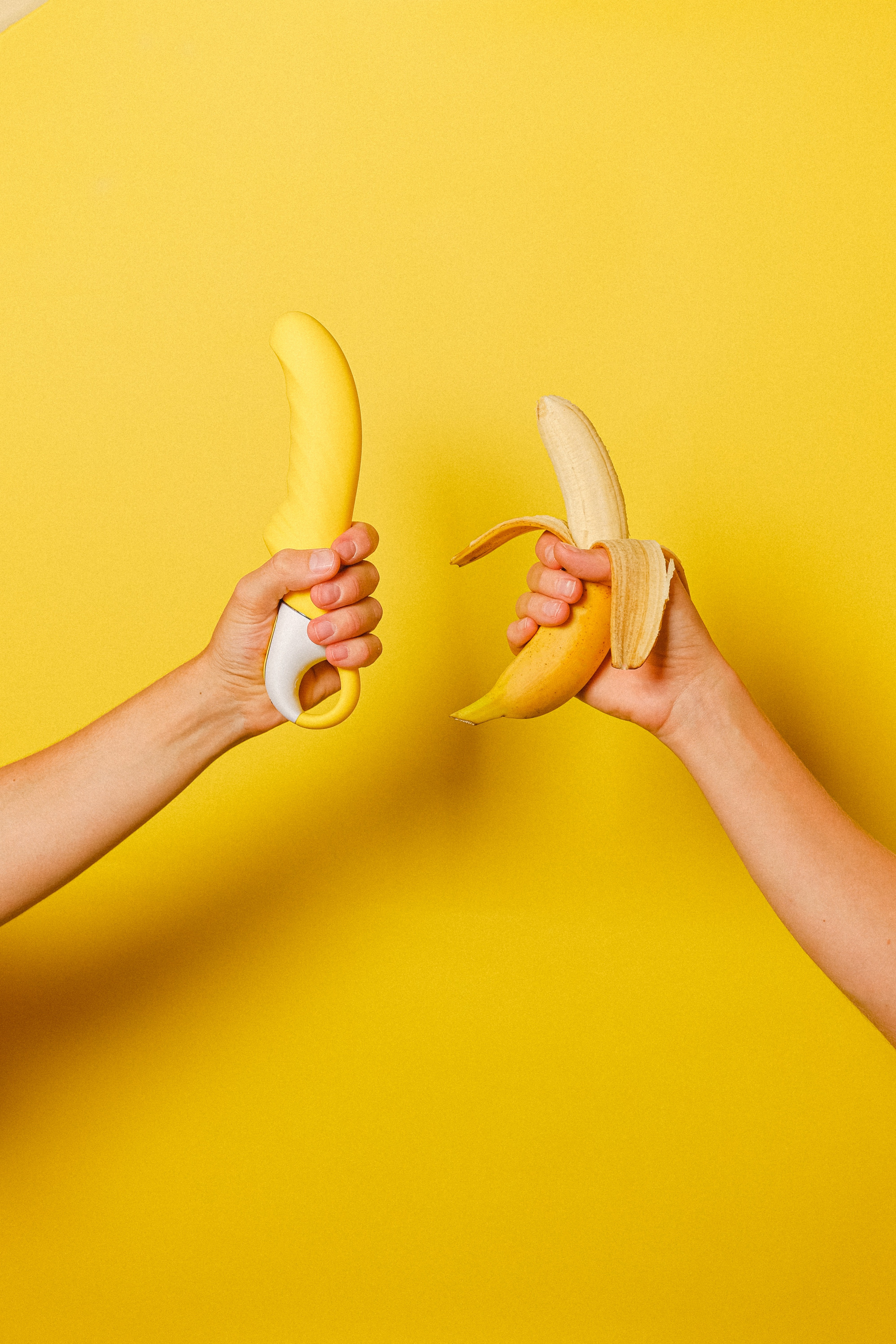 We spend the entirety of our lives trying to enjoy ten minutes of 'alone time' in peace and quiet, and now we're being told to have a solo session in front of our significant other? Yes, that's right mutual masturbation is a thing too. It's pretty great!
What is Mutual Masturbation?
Mutual masturbation is simply when you and your partner masturbate simultaneously. That might sound a little wild, but what mutual masturbation does is allow you and your lover to share intimacies in new ways. If you've never tried it before, you're totally missing out.
You can do mutual masturbation side by side or long-distance (and don't worry, we've got position recommendations down below). It doesn't really matter where you are: the whole point of mutual masturbation is that all parties involved are masturbating at the same time.
What are the Benefits of Mutual Masturbation?
There is so much to be gained from mutual masturbation. One of the biggest benefits is that it's basically a masterclass on how your partner likes to be touched. You've both got front row seats to a demonstration on what gets your partner off!
From a more practical standpoint, mutual masturbation is great if you both suddenly find yourselves turned on but just don't have the time to have a full roll in the hay. Think of it as having a double-quickie.
Mutual masturbation is also perfect for the inner voyeur. If the idea of watching your partner pleasure themselves gets you hot under the collar, then this type of play has your name all over it.
Tips for Mutual Masturbation
Feeling enticed? Here are our top 5 toys to help you dive into thrilling mutual masturbation right away.
Best Toy for Masturbating Together from a Distance
We-Vibe Date Night Special Edition App Controlled Couples Kit
For those days when you're long-distance, look no further than this shareable kit from We-Vibe. Pairing the gorgeous, G-spot seeking Nova 2 rabbit vibrator with the luxurious all-silicone Pivot vibrating cock ring, this kit's app controls give you the comfortable power to tease, tantalize and please both parties.
What customers say: "We are always trying to spice things up so we couldn't wait to use this for our date night. The app is very easy to connect and you can add your partner to each toy so they can control it too. Although we use similar toys, this kit gives is she thing to different to play with in terms of controlling each other's pleasure and it will be brought out again and again."
Best Toy for Versatility
Mantric Rechargeable Clitoral Vibrator
Ideally shaped to target just about any external erogenous zone, a pebble vibrator like this one is just perfect for sharing during a mutual masturbation session. Its smooth, flat shape fits ergonomically in your hand, while its light weight and grippable surface make it easy to pass along when your partner's ready to enjoy.
What customers say: "I like that it's slim so easy to use in a wider variety of positions compared to other toys. Good for use with a partner."
Best Toy for Switching from Solo to Paired
Tracey Cox EDGE Good Head Mini Stroker
If vibrations aren't your speed, look instead to this mini stroker for amplifying your mutual masturbation sessions. Flip it to choose between smooth or bumpy textures and if the masturbation gets a little too frisky, it's perfect for adding to a little oral from your boo.
What customers say: "I've had sleeves in the past, but this is by far my favorite so far. It's small and compact but stretches and can be turned inside out to clean and dry. I've used this solo and with my wife. Was a lot of fun to use and a great way to tease leading up to sex."
Best Toy for Exploring New Sensations
Lovehoney X ROMP Switch Clitoral Suction Stimulator
Everyone's raving about clitoral suction these days, and with good reason! Clitoral stimulation is a great way for vulva-havers to get off, and suction toys like this one are uniquely poised to deliver an oral-like sensation to your clit. When it comes to mutual solo sessions, there's nothing quite like watching your partner experienced the 'ooh yeah' of something new for the very first time, so give a clitoral suction toy a try.
What customers say: "This toy is a party starter and a finisher. It's easy to use for personal use and easy with a partner. The suction vibration speeds are perfect for whatever mood you are in!"
Best Toy for All-Over Intensity
Magic Wand Rechargeable Extra Powerful Cordless Vibrator
$119.99
$149.99
You save:
$30.00 (20%)
Every adult toybox needs a wand. That's just facts. Wands are just about the most powerful toys you can get, and one of the best things about them is that they work all over all kinds of bodies, vulvas and penises alike. So when it comes to mutual masturbation, they're an awesome one to pass back and forth as you chase your peak.
What customers say: "I bought this for our anniversary. All my wife could say afterwards was WOW!!!!! I think she really enjoyed the experience, I know I did."
Best Sex Positions for Mutual Masturbation
You've got the will and you've got the way: now what? Those positions we promised, of course. Check out five different options for exploring mutual masturbation, ranging from the demure to the risqué.
Soft Touch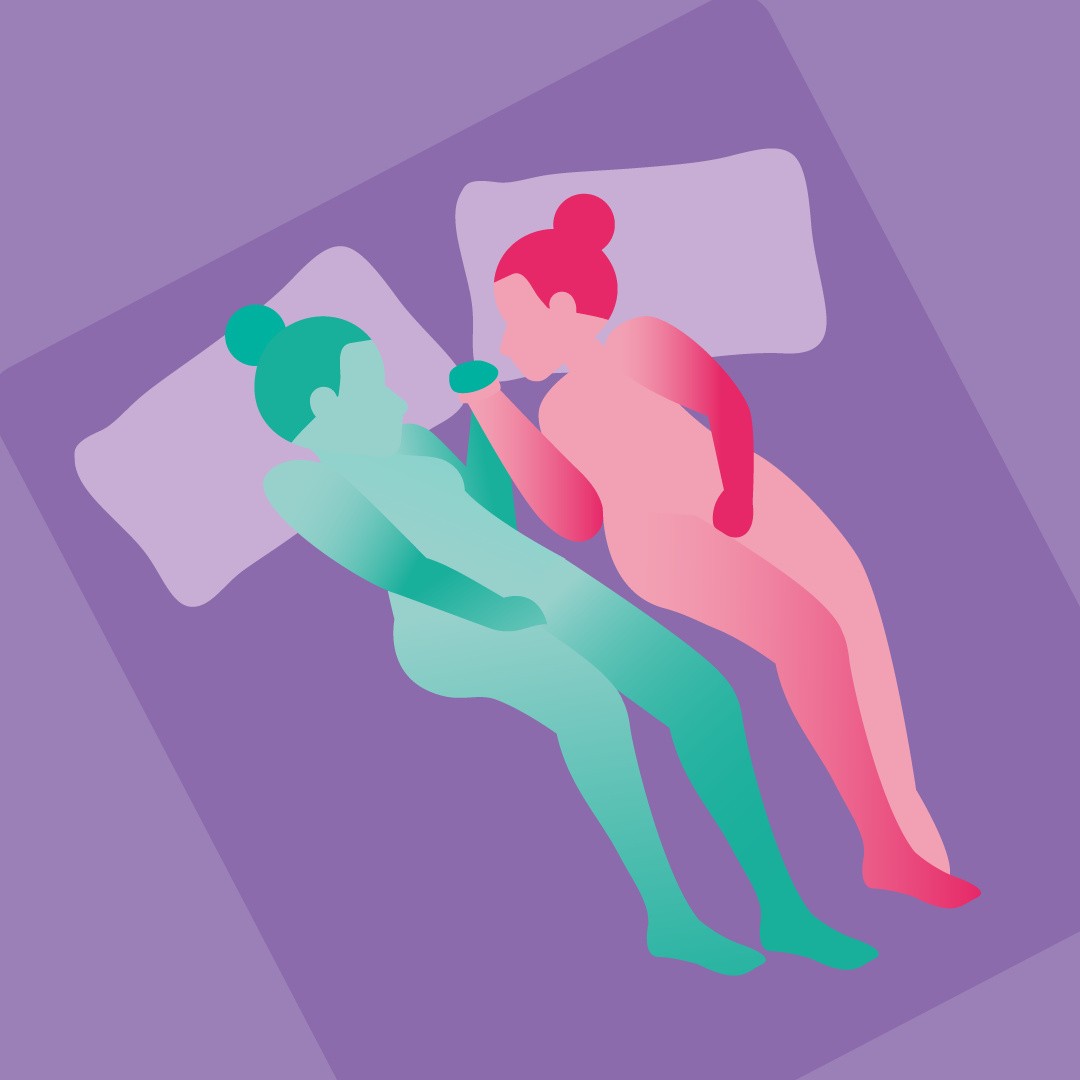 If you're eager to get started with mutual masturbation, but feel a little shy about doing so, Soft Touch is for you.
You may be 'lights on' people when you're doing your regular thing, but if you're feeling self-conscious about being watched, try switching off the lights or setting up a little mood lighting and covers over you both.
This way, there's no spotlight on anyone, leaving you free to relax and enjoy the moment.
You may find this gives you the confidence to reveal all!
How: Lie on your back next to one another and take hold of your partner's hand. Keep your eyes closed while you touch yourself in your favourite way, and enjoy listening to your partner and feeling them squeeze your hand as they play too.
Lover's Lounge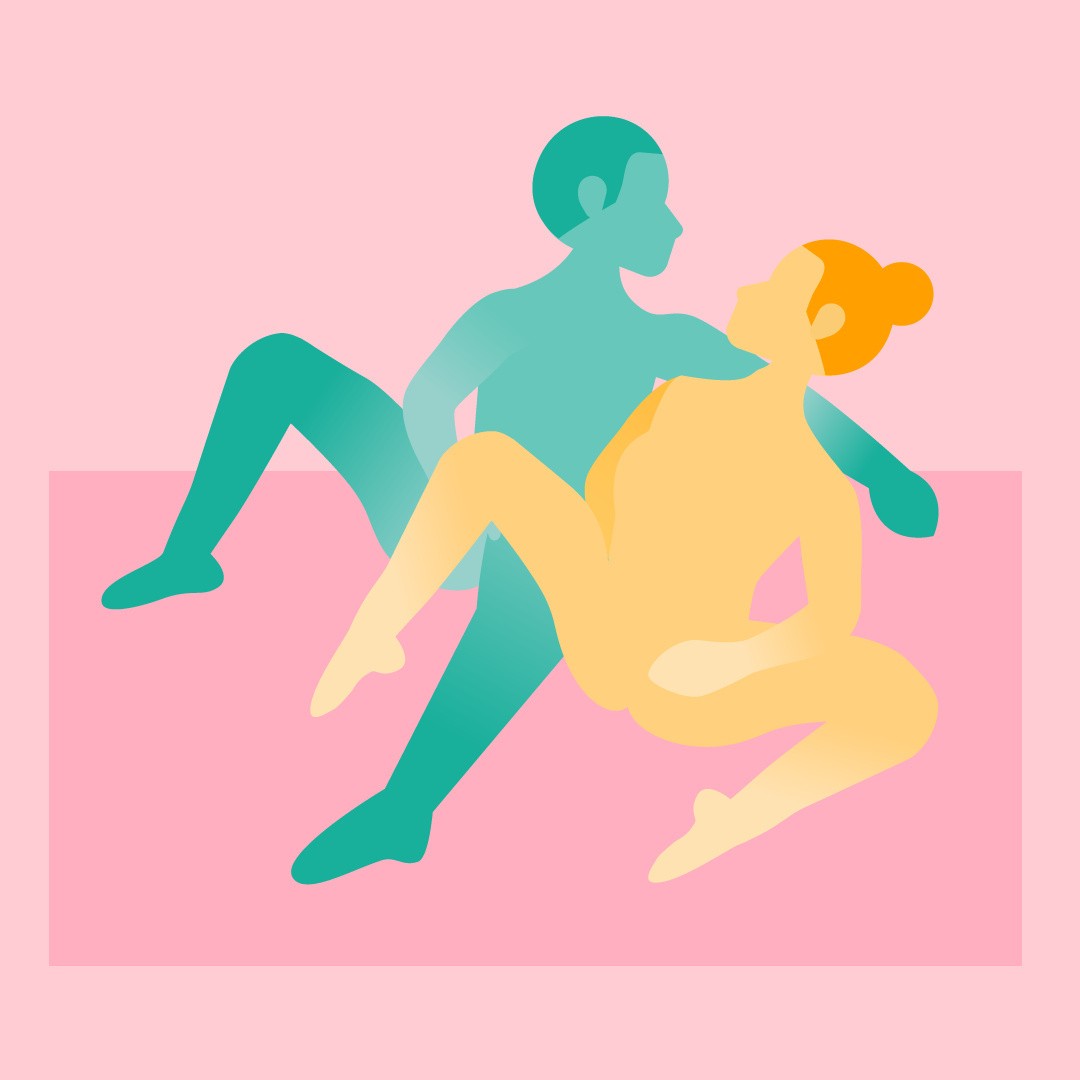 Once you're feeling a bit more confident, spread things out a little.
This position is ideal for whipping out your fave item from your toy box. Why not pick up a kit like the Wilder Weekend Rechargeable Couple's Sex Toy Kit and dive into trying a bunch of new toys together? That can help you focus your night on mutual pleasure instead of making it all about mutual masturbation, which may feel a little intimidating.
How: Sling one leg over your partner's lap while you play. The nearness helps make it feel like something you're doing together, while the sitting-up position makes it easy to catch a peek at their moves.
Club 96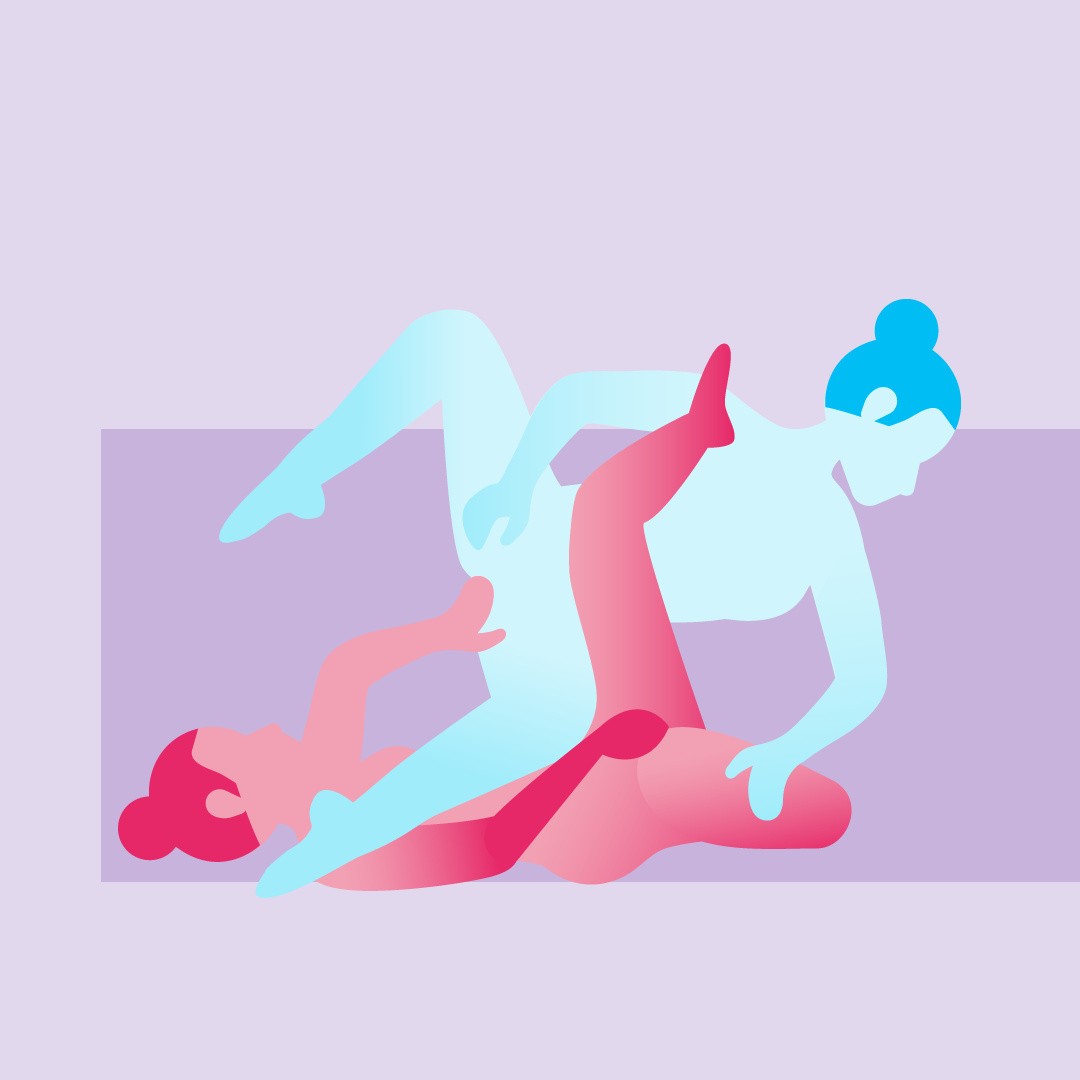 Move over 69, there's a new sex position in town. No, it's not second verse same as the first – Club 96 is for couples who want to see e v e r y t h i n g.
How: Lie next to one another with one leg over each other's chest, with your heads at opposite ends of the bed. Arrange yourself so you can get a sensational eyeful while your partner watches you enjoy your favourite toy or touch.
Peep Show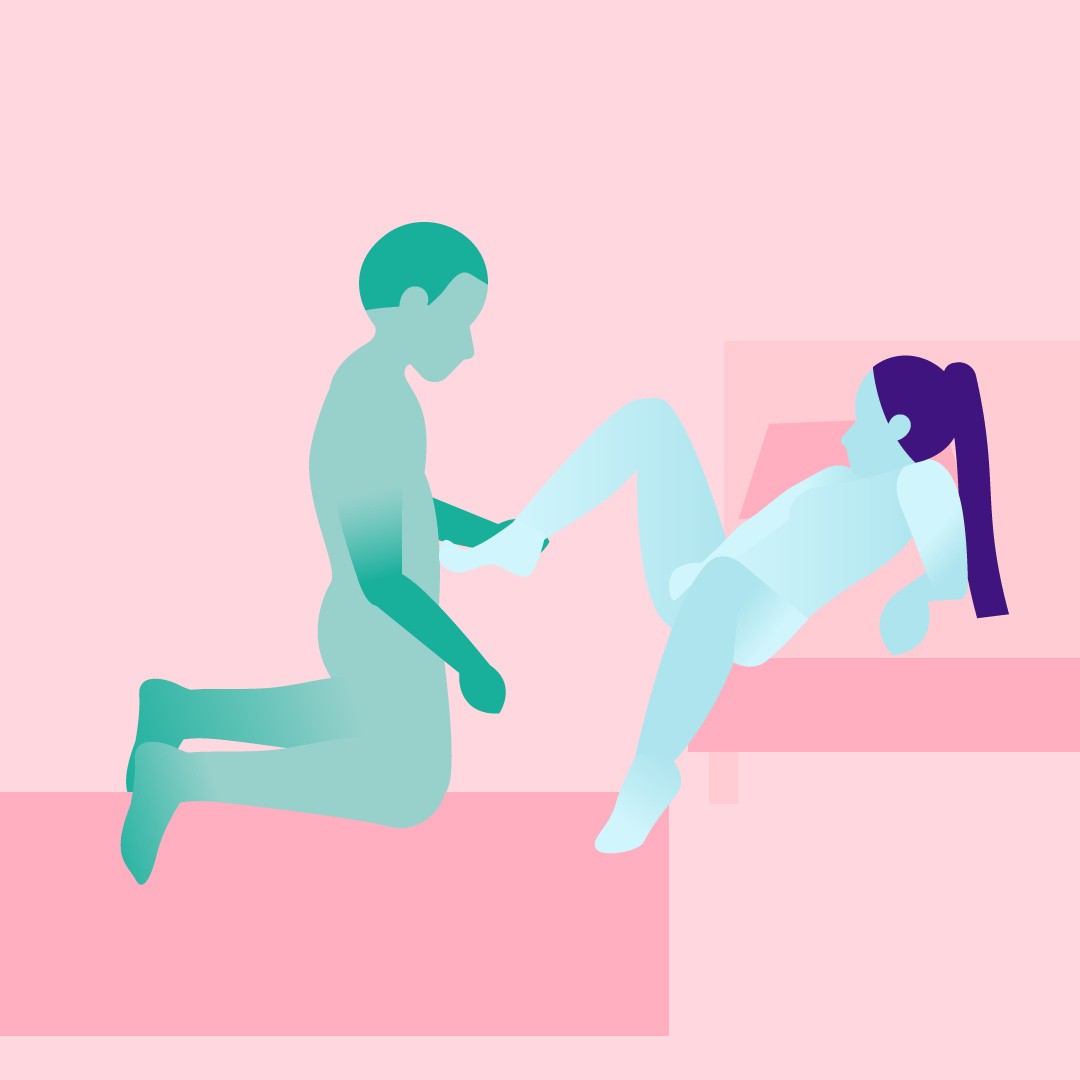 To really set things alight, try out Peep Show, which challenges you to keep your hands off one another while giving you an all-access view to your partner's playground.
If you've got a passion for fashion, this is the perfect position to add lingerie to. We recommend a crotchless bodystocking for maximum appeal.
How: One partner settles comfortably on the edge of a bed with their legs spread, while the other kneels nearby. You can touch your partner, but only with one foot – instead, focus on watching them touch themselves where they like it most.
The Proposition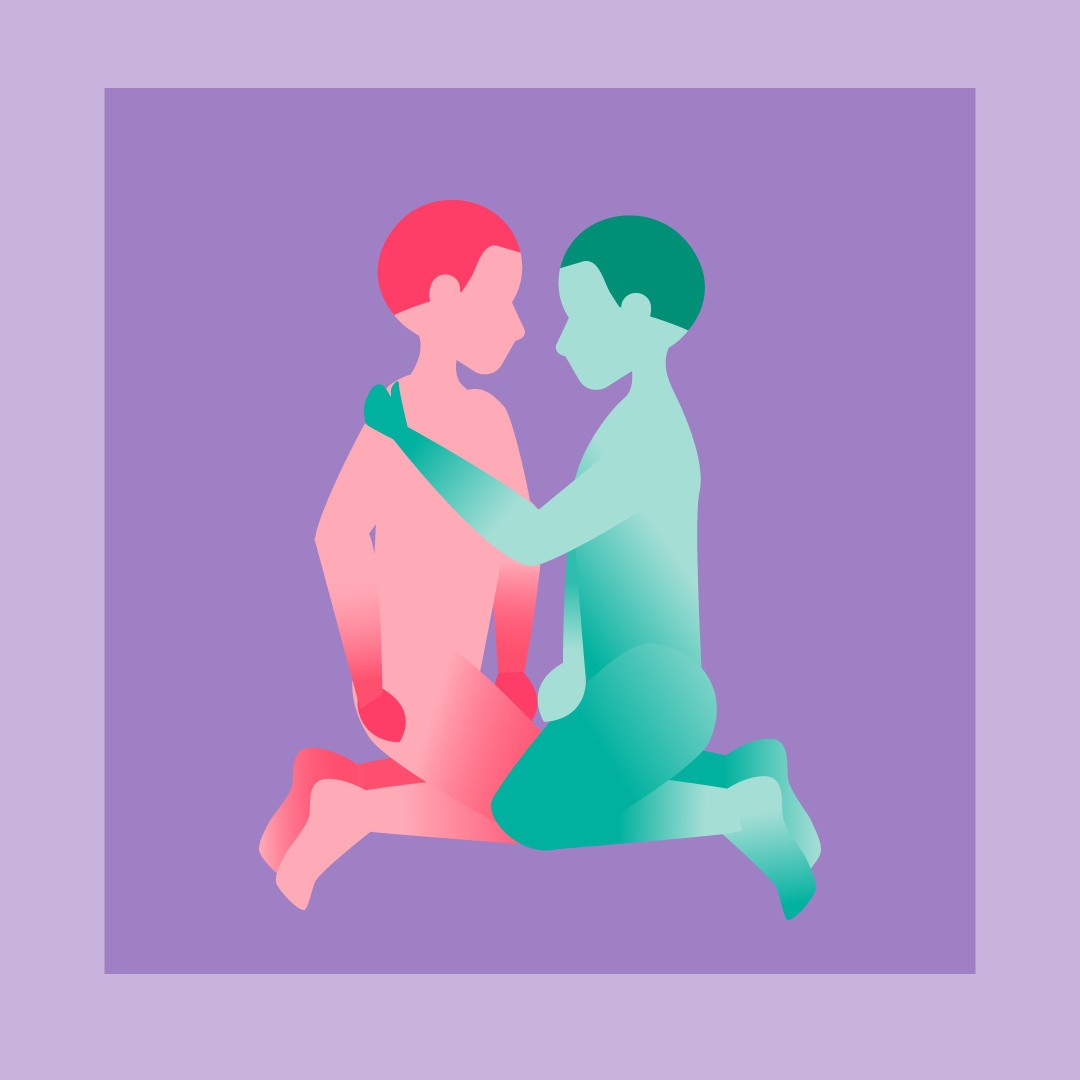 For a real intimate feel, try The Proposition, where close proximity to your partner is the name of the game.
How: Kneel comfortably facing your partner and let your hands explore your body, hips, inner thighs and intimate areas. Be sure to keep eye contact with your partner as play progresses – it'll bring the temperature up from hot to scorching.
Wow the Webcam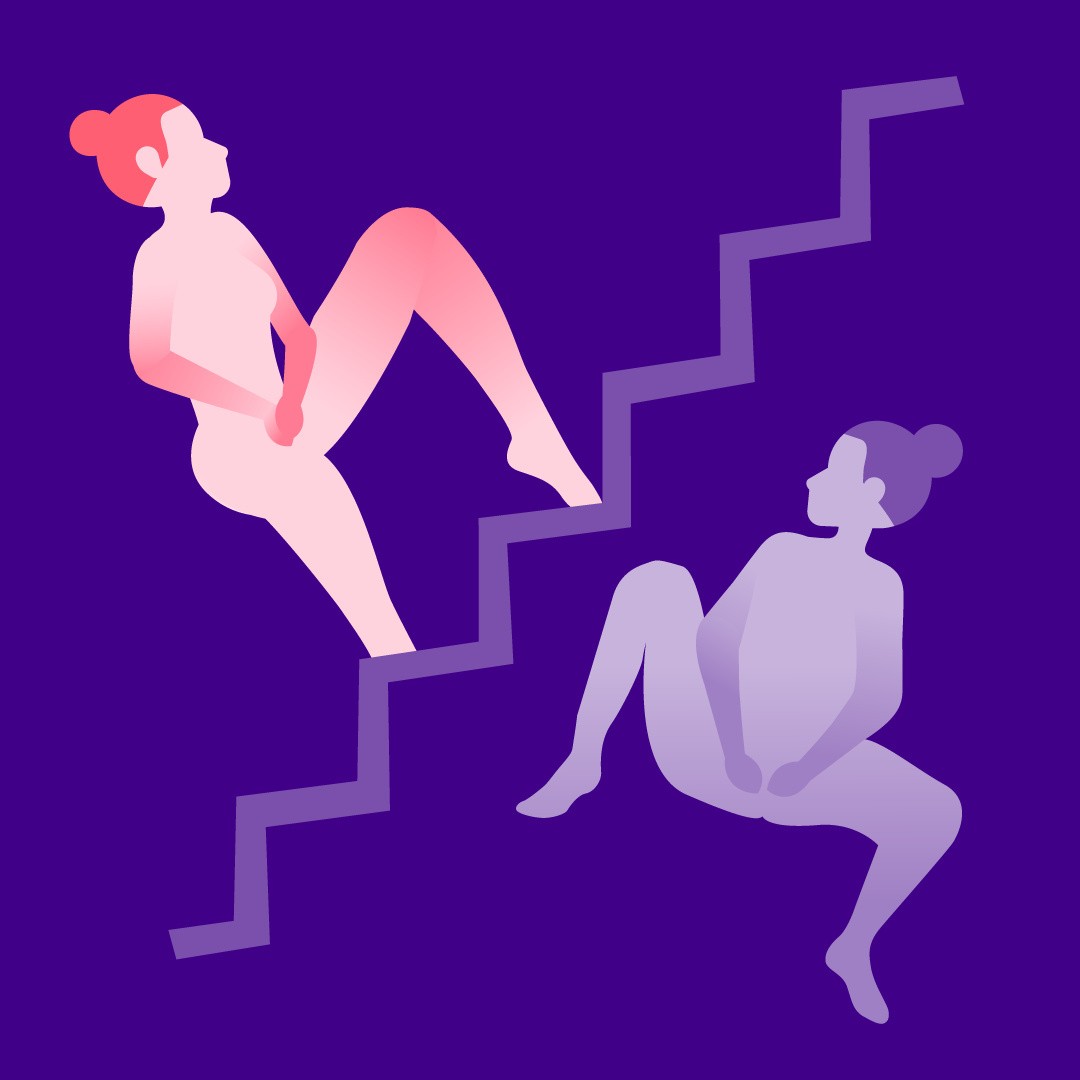 You may be hoping to enjoy some long-distance love with your partner, and a webcam + this position could be the best thing that happens to you.
We know, we know. Who wants to be long distance anymore? But actually, this is a great way to heat things up with a movie night. And by 'movie night', yes, we do mean 'adult movie night'.
Watching porn gives you both a shared focus, with the added benefit of amping up your arousal. Making a watch party of your partner and your favourite genre of porn at the same time? Priceless.
How: You and your partner probably won't be in the same room for this, so it's all about display and comfort. Make sure you're sitting in a comfy position, where you might be able to keep a phone between your ear and your shoulder. Arrange a webcam or mobile phone so it gives your partner intimate access as you show them your good stuff.