How to Use Butt Plugs for Anal Play
Butt plugs are some of the easiest ever sex toys to use: read our guide to discover everything you need to know about enjoying some backdoor bliss.
What are Butt Plugs?
Let's start with the very basics: butt plugs are exactly what they sound like, plugs that sit inside the anus. These sex toys aren't meant for thrusting or moving around - instead, they provide a filling sensation and stimulate the many nerve endings inside your butt.
Butt plugs are ideal for anyone with a butt who wants to try them, aka almost everyone. Butt plugs come in a variety of shapes, sizes, materials and textures, each with its own unique way of providing you with pleasure, so try them all to find your fave!
Why people like using Butt Plugs
Because they're the bomb! People primarily like using them because they feel good, but there are so many great reasons to enjoy butt plugs that we have a whole separate guide dedicated to giving you the lowdown. Check it out for all the details.
What is the P-Spot?
You may have heard of the P-spot. If you're someone with a penis, you probably have one. Lucky you!
The P-spot refers to the prostate gland, which is an area accessed via your butt that feels really spectacular when stimulated. It's often referred to as the male G-spot, so you'll want to use a similarly curved toy with a slightly bulbous end to tease it. Butt plugs and prostate massagers work extremely well for this - some folk even report enjoying hands-free orgasms via prostate stimulation.
Learn more about prostate massagers with our handy guide.
Tips for Purchasing a Butt Plug
After our best advice for buying a butt plug? Slide on through and take a look.
Step one is start small. Don't get ahead of yourself - aim to begin with an insertable length under 5 inches, and a circumference between 3-4 inches.
Choose non-porous materials, as they're the safest for anal play. Some good material choices are silicone, metal and borosilicate glass.
If you're very eager, consider a training set! You'll be able to measure your progress by graduating to the larger plugs.
If you're a penis and prostate owner, try a butt plug with a curved tip to target the P-spot while you explore anal.
How to Use and Play with a Butt Plug
1. Get clean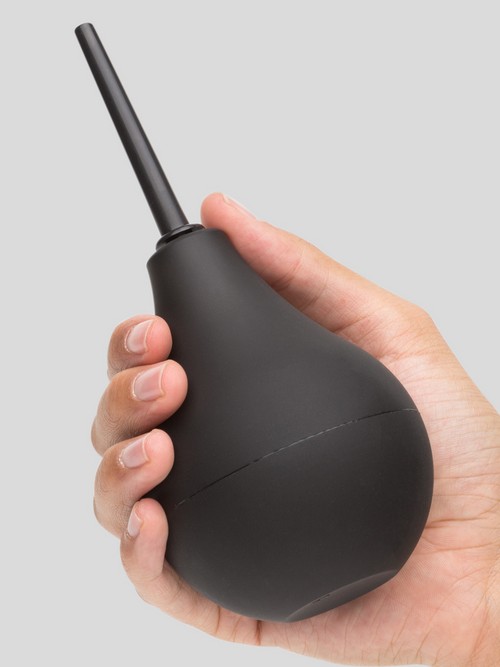 First things first, get yourself clean. Everyone knows what the butt gets up to when it's not serving you fantastic feelings, and we get it: not everyone's into that.
Enter the humble anal douche. Douching isn't necessary in the vagina (in fact, it's really bad for them as it upsets the vagina's natural pH balance and may cause yeast infections), but using a douche anally about half an hour before you play can help ensure a mess-free experience for everyone.
Full deets and a walkthrough on using an anal douche over here.
2. Lube up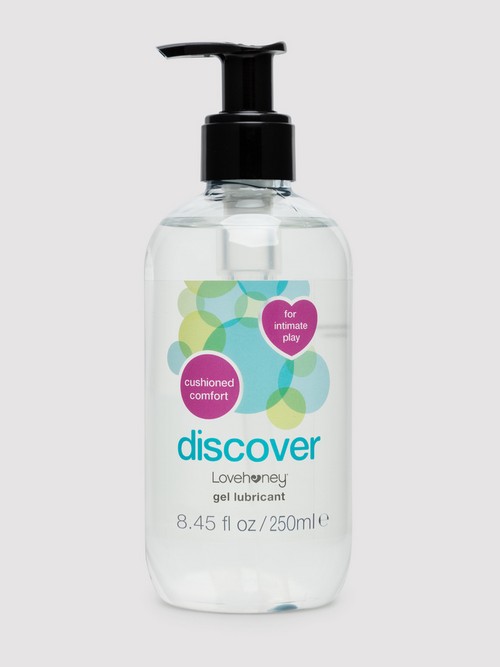 Lube is a must for improving all kinds of sexual activity, but it's absolutely essential for butt fun. The anus has NO means of self-lubricating, which means that all kinds of slip and slide needs to come from lubricant.
It's best to use a specific anal lubricant with butt plugs since they're designed to last longer and provide more cushioning than non-anal lubes.
Start your adventure with exploring and stroking around the anus before inserting anything - your body will be more prepared to accept a finger or a toy once you're relaxed and aroused.
3. Start slow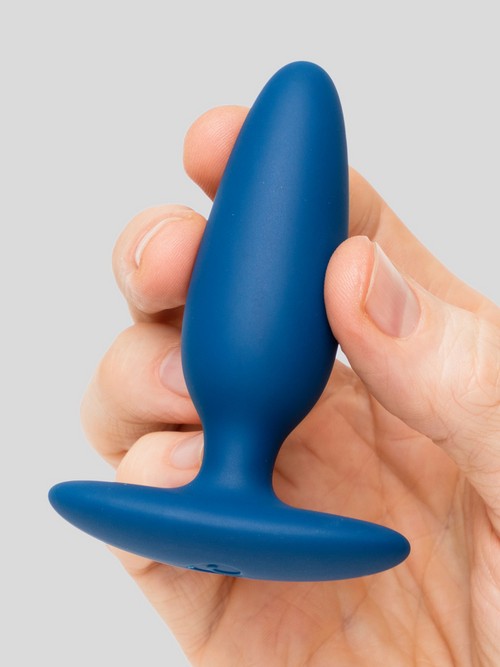 You're clean, you're aroused, and you're lubed up. What next? Time to get that plug in that booty!
Slowly, though. Start out by inserting just one finger or the very tip of the plug. Listen to your body: this is supposed to be fun, not painful! You may feel a bit of discomfort when you're first inserting anything, but that's okay. Because the anus is usually an exit, it may take a moment for your body to adjust to something coming in.
Take a pause, have a big deep breath in and out, and when your body feels ready, keep going.
How to Remove a Butt Plug Safely
Removing a butt plug uses many of the same principles as inserting one. However, since you may have recently enjoyed an orgasm, you might find that your butt is holding onto that plug for dear life. Never fear! Just take a few moments to bask in the afterglow, and once you've come down a little, gently push the plug out of your butt with your muscles.
You can also grab the T-bar base or other external part of your plug to ease it out while you're pushing. Remember that anything being inserted into the butt needs a flared base to prevent it going further in than is safe or comfortable.
How to Clean Up After Use
Once you're finished with your plug for the day, give yourself a wipe with our handy Toy and Body Wipes. You should also wash your plug with sex toy cleaner or warm water and mild soap.
More Sex Toy and Butt Plug Advice
More Sexual Happiness Advice
You can never know enough about sex, right? Why not join us on our sexploration journey? Stay up to date with the latest advice on our blog, the Lovehoney forum and the weekly Sexual Happiness podcast.