How to Use a Pocket Pussy
Welcome to the Lovehoney Guide on "How to Use a Pocket Pussy" for everything you ever wanted to know about the best ways to use a pocket pussy, as well as lots of expert tips and techniques on how to make your solo-loving experience way more epic.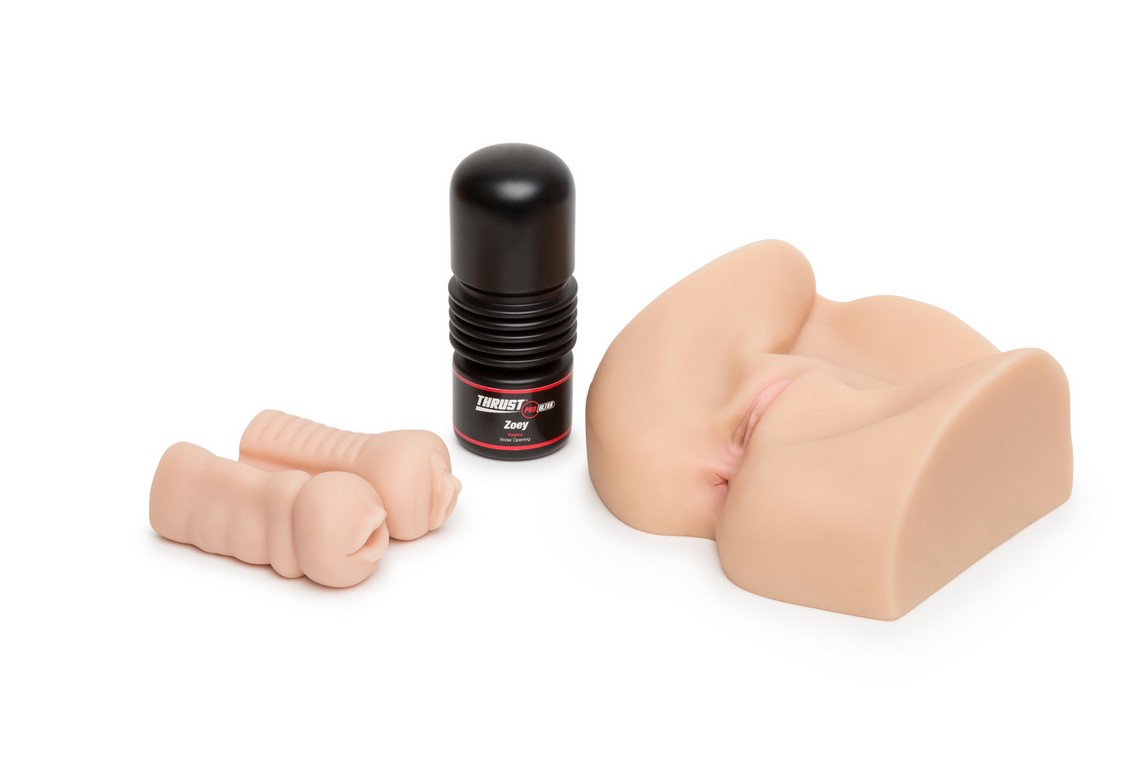 If you want to make your solo play even better, using a pocket pussy is just the thing to take your pleasure sensations to a whole new level. Pocket pussies, strokers, and sleeves are specifically designed to enhance masturbation for penis owners. Often made of soft, flesh-like materials, with stimulating interiors that feel way better than just using your hand, pocket pussy toys are the ultimate in male masturbation aids.
Sure, a date with Rosie Palmer and her five sisters is great in a pinch, but a pocket pussy looks and feels fantastic, plus it is a great way to bring your erotic fantasies to life. A pocket pussy adds novelty, increased stimulation, and excitement into the mix, so you can enjoy your me-time even more. They are as well usually the best toys for beginners who are new to male sex toys.
Read on to learn all about the various types of pocket pussies and male strokers available, how to choose the one that is best for you, and more importantly, how to use one for the most pleasure imaginable.
What is a Pocket Pussy?
A pocket pussy is a male masturbator or masturbating sleeve that imitates penis-in-vagina sexual intercourse. It is one of the most popular types of sex toys for men, and for good reason - it feels great!
There are so many different types of pocket pussies and penis strokers on the market, each of them featuring different designs, sizes, and shapes, all made from various materials. Many of them have interiors that are designed to increase stimulation with pleasure nubs and bumps, waves, ribs, and other feel-good enhancements. What's not to like?
If you have been looking to buy your own pocket pussy, then you have probably heard of Fleshlights before. These are pocket pussies that are housed in flashlight-like cylinders and are very discreet. Fleshlights tend to be more high-end, but there are many different types of pocket pussies for every budget. So read on for tips on using pocket pussy sex toys, to find out which type is best for you, and how to get the most fun from your toy.
Let's get started and give your hand a break!
Preparing for your Pocket Pussy experience
Before you begin playing with your new pocket pussy, there are a few things you'll want to do to prepare and have on hand to make your experience even better.
Here are some tips on how to use a pussy pocket toy for the most enjoyment!
Privacy
If you don't have a lock on your bedroom door, or if you are in a shared living space with other people, make sure you have some privacy,so you won't be interrupted.
A good place to go, if you have no other option, is a bathroom. There you can lock the door and get down to business without worrying about others walking in on you.
Pro Tip: Create a little incognito "shaving kit" to hold your favorite pocket pussy, lube, and anything else you need to bring in the bathroom with you.
Lube
Do you need lube for a pocket pussy? Yes! A good quality lubricant is a must-have with all masturbation sleeves as sex toys are not as lubricating as the real thing (aka vagina). You may be tempted to use a lotion, oil, or hand cream, but please don't go there.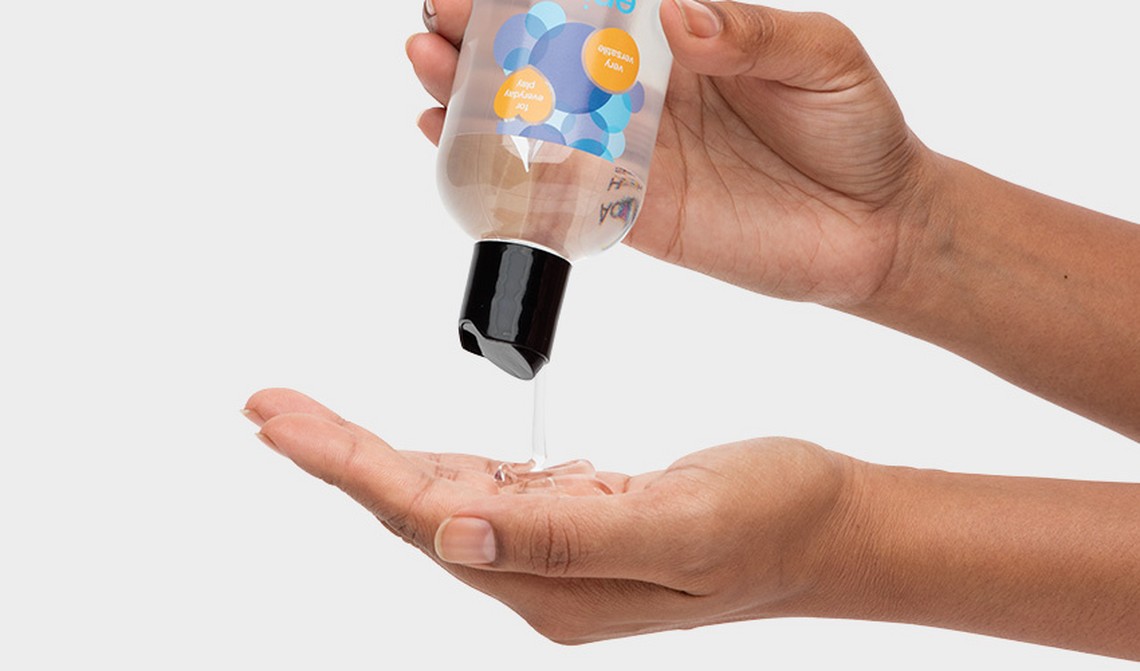 Oils, creams, and lotions often have perfumes and other chemicals that are not good for penises. They can actually cause irritation and sometimes even infections or allergies, so best to be safe rather than sorry and end up with an itchy penis.
You can use water-based lube on all toys safely, no matter what the materials, so we recommend starting with a good quality water-based sexual lubricant. However, if you want something slipperier and longer lasting, silicone lube can be used on most other materials except silicone toys. Most pocket pussies are made from TPE/TPR and other realistic faux-flesh-like materials, which are compatible with both silicone and water-based lubes.
Pro Tip: If you want to try out your pocket pussy in the shower, try silicone lube as it won't wash away as quickly as water-based lubricants.
Cleaning up
The other nice thing about using the bathroom, is you have almost everything there you need to clean your toy and yourself afterward, including soap, water, and tissues.
Pro Tip: If you are not self-pleasuring in a bathroom, and don't have access to running water right away, use a sex toy spray and a clean damp washcloth to clean your toy until you can wash it thoroughly in a sink. See our washing and caring instructions below.
Erotic material
You may also want to bring along your smartphone if you enjoy erotic reading or viewing material while self-pleasuring as well. While the mind is a wonderful instrument for creating intimate fantasies, sometimes you need a little inspiration.
How to Use a Pocket Pussy step by step
Here are the step-by-step instructions on the best way to use a pocket pussy for the ultimate thrills and pleasure.
Lube your penis with water-based lubricant.

Lubricate the opening of the toy as well as the inside with your fingers.

Slowly insert the tip of your penis inside the pocket pussy and begin to stroke it down your shaft.

Try different types of pressure, by squeezing with your grip, to find what feels best on different parts of your penis.

Don't worry if your penis looks too big for the sleeve as it will stretch and adjust to your length.

Stroke deeper and faster as the entire interior of the toy becomes well-lubricated.

Pump until orgasm!

When you are finished, squeeze the end of your toy together to prevent ejaculate from spilling out.

Clean your toy, rinse, and repeat if so desired!
More Pocket Pussy tips
Here are some more pocket pussy tips to take your masturbation sessions to the next level of realism.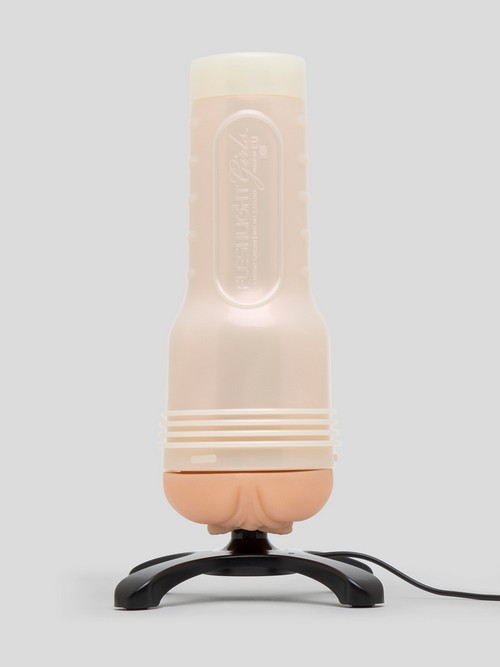 Consider warming your toy
You can immerse your pocket pussy in hot water until it gets to body temperature for a more realistic feel.
You can also use a Warming Rod that is made for Fleshlights and male masturbators to warm up your toy before you begin.
Different ways to stroke it
There are lots of ways to make your masturbation session much more enjoyable, simply by changing up the way your stroke your penis.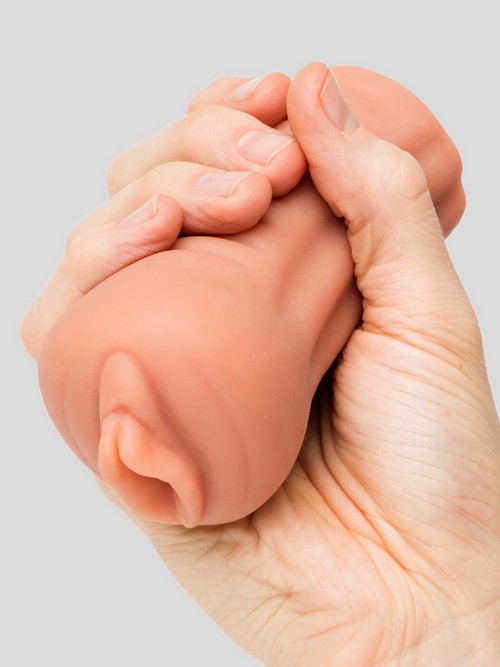 Squeezing different areas of the sleeve, for various types of pressure.
Focusing pressure on just the head and frenulum. Most guys find tighter is better.
Alternative squeezing and releasing for a more pulsing action feel.
Change your rhythm and speed. Begin with longer, slower strokes to gradually ease into your play session. Then switch to harder, faster, shorter strokes for the finale.
Twist and shout! Rotate the sleeve on your penis to enhance your stroking pleasure. This can feel pretty amazing, especially on the head of the penis where all the magic happens.
Other ways to play
How do you use a pocket pussy for other ways to play?
While masturbation is fun and exciting all by itself, there are other ways to play with your pocket pussy as well.
Edging with your Pocket Pussy
You can use your pocket pussy to practice edging, a technique that delays orgasm to increase pleasure and intensity. One method is called the "start and stop" method, where you stimulate yourself to the brink of orgasm (just before you go over the edge), and then slow down or stop, to decrease stimulation.
With edging, you do this several times until the big finale. This makes your orgasm much more intense and explosive and can train you how to have more stamina in the bedroom as well. Many penis owners use edging to help with premature ejaculation issues.
Learn more about Edging, as well as how to become an expert with these techniques.
Mutual masturbation with your partner
Couples can play together with masturbation toys during mutual masturbation. Mutual masturbation is a great way to enhance intimacy in a relationship as you can watch and learn what gets your partner off. It is also a form of safer sex and does not require a condom for protection. Masturbating with your partner is also visually erotic and otherwise stimulating as you watch your lover get all hot and bothered, and they watch you do the same.
Learn more about mutual masturbation here!
During oral sex with your partner
A smaller male masturbator that has an open end on both sides can also be used to enhance oral sex. You hold on to your sleeve and stroke your penis while your lover gives your head oral pleasure. This makes BJs even more amazing than they are already!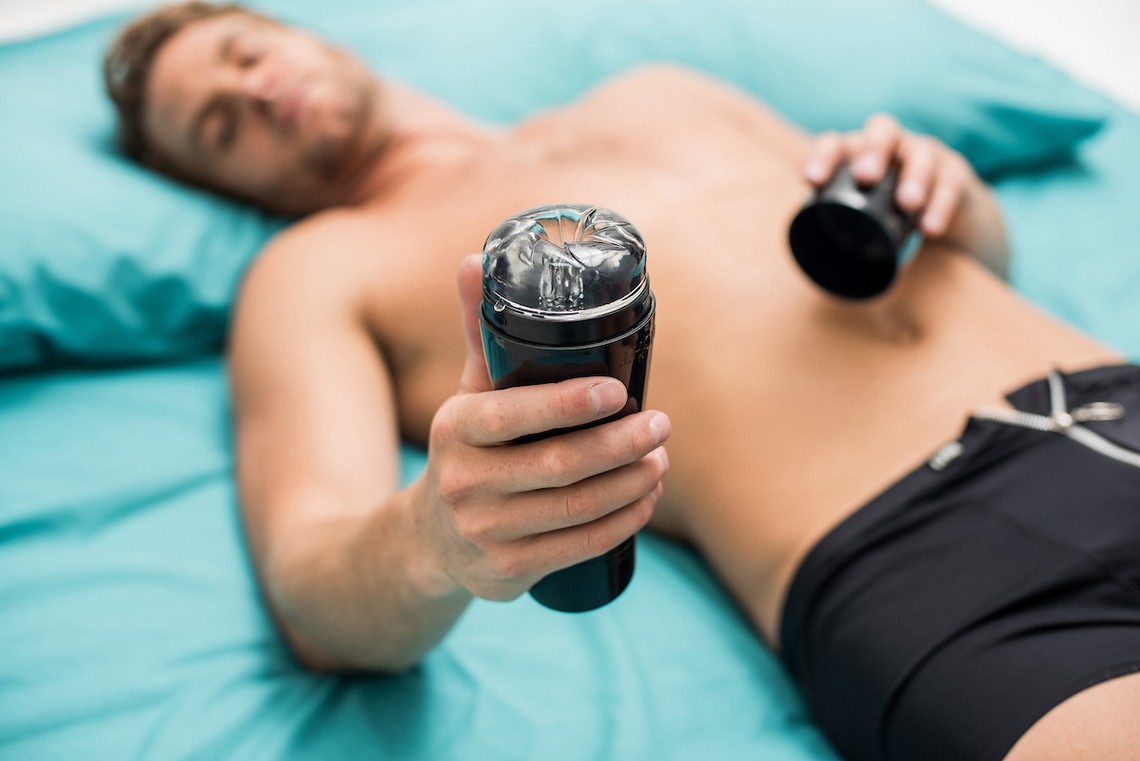 Check out our Oral Sex Guide for more tips and techniques on how to have amazing oral sex!
Fulfilling your fantasies
A pocket pussy can also aid in fulfilling your sexual fantasies. Many pocket pussies, especially Fleshlight Girls, are moulded straight from porn stars. This can be super thrilling as you imagine being inside your favorite adult star while using a replica of their vagina to masturbate with.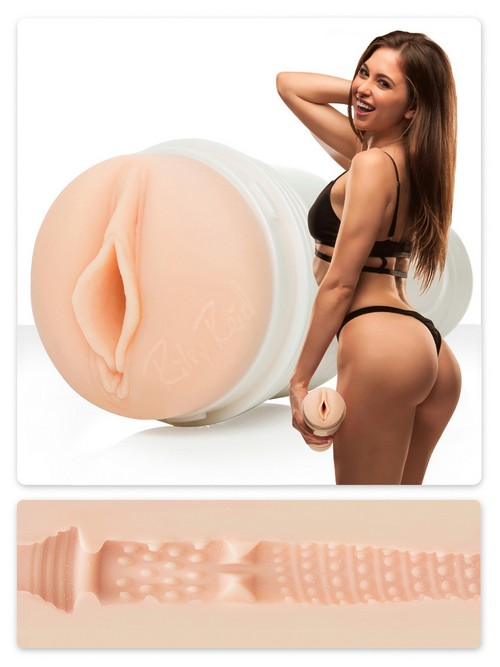 During prostate play
All penis owners have a prostate, which is another area that when stimulated leads to immense pleasure and amazing orgasms. Consider adding a prostate massager toy or butt plug into your masturbation session with your pocket pussy to up the intensity and erotic enjoyment.
Interested in learning more? Find out all about Prostate Orgasms: How Can Men Have Multiple, Non-Ejaculatory, Full-Body Orgasms?
Different types of Pocket Pussy toys
There are many different types of pocket pussies you can try, all with different features. Some are very realistic, with vagina lips and even a real-looking clitoris. Others are clear and not very lifelike but have the advantage that you can see all the action through the transparent material. Some more are moulded straight from the vulvas of popular female porn stars with extremely realistic features and attention to detail.
One feature that all pocket pussies have in common is an opening that resembles a vagina. Other types of male masturbators have different openings, such as those with anal holes with realistic butts and blow-job toys with lips to simulate oral or anal sex.
Sleeves with cups
Many pocket pussy sex toys are just made from a soft sleeve that fits around the penis to enhance masturbation. However, several of them have cups that the sleeve fits inside to make them more discreet.
Open or closed-ended
A pocket pussy can be open-ended or closed-ended. The difference is a closed-ended toy provides suction, which you can adjust by the amount that you open or close (unscrew) the back cap from the cup. Open-ended pocket pussy toys are easier to clean and can more easily accommodate a larger penis.
Realistic Vaginas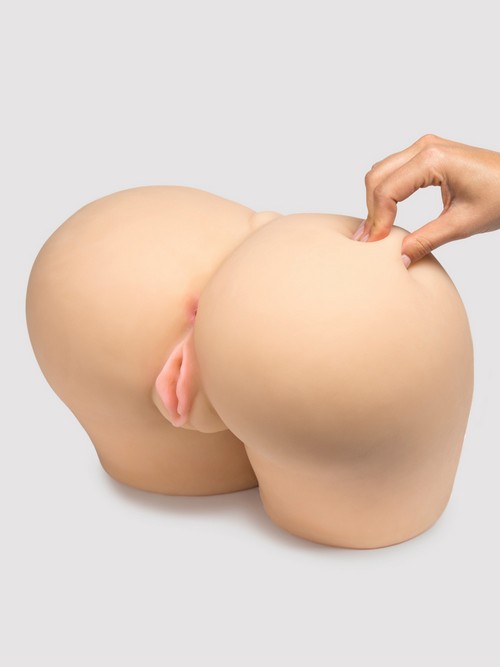 Other types of vagina sex toys are realistic vaginas. While many of these are similar to pocket pussies, they are usually higher end, more detailed with realistic features, and some are also life-sized and built into a torso, or pelvis, with both vagina and anus openings. Some even have breasts and are hand-painted for the ultimate in realism.
Ribbed tunnels
Most pocket pussies feature ribbed tunnels with bumps and other grooves that provide extra stimulation. These enhanced masturbators turn ordinary solo sex into an extraordinary self-pleasuring experience with all the feels and sensations for maximum sensual indulgence.
Adding vibration
While some pocket pussy toys have built-in vibrators, others do not. But you can always add a small bullet vibrator inside your masturbation sleeve to increase your pleasure even more for intense stimulation. You can also use a vibrating cock ring, the vibration on the bottom stimulating your balls, scrotum, and perineum while stroking off.
Cleaning your Pocket Pussy
Taking care of your pocket pussy is very important if you want your toy to last for a long time. Then there is also the hygiene aspect. Remember germs! Yep, semen can get gunked up inside the masturbator, making it sticky, dirty, and gross. Plus, it is way harder to clean if you have left it for a few hours or overnight. Leaving your toy without cleaning is a good way to ruin it for future explorations. So, do yourself a favor and keep it clean!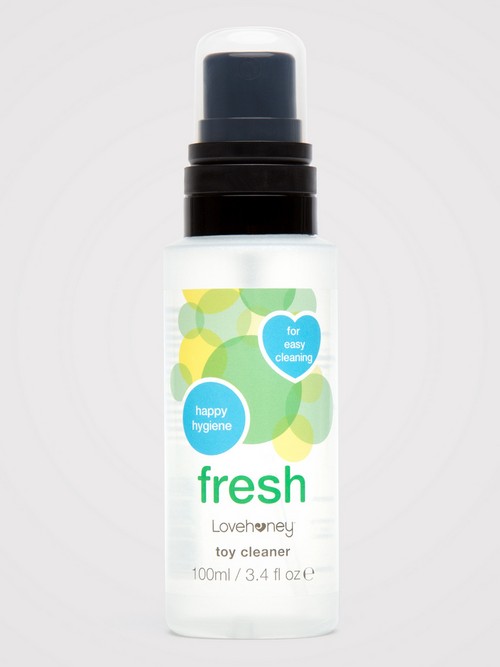 How to clean your pocket pussy:
After removal of your penis, hold your masturbator under warm running water to rinse thoroughly.

Wash the sleeve inside and out with warm water and mild soap to clean.

You can also use a sex toy cleaner to spray on your toy, inside and out, then rinse. Some sex toy cleaners also have a foaming cleanser as well.

Lay on a lint-free towel until completely dry both inside and out. You can even reverse the sleeve to allow it to air dry better on the inside as well.

Sprinkle with renewing powder or corn starch to make your pocket pussy feel like new and last longer.
Pro Tip: Use a condom with your masturbator to make clean-up a breeze.
Storing a Pocket Pussy Toy
How to store your pocket pussy:
Once your masturbation sleeve is totally dry, both inside and out, store it in a cool, dry place. Keep away from heat, like a radiator, and direct sunlight. The best place to keep it is in the box it came in. Also, an old shoe box will work as well, if you put it in a zip lock baggy first. You can also put it in a zip-lock baggy and then hide it in a sock inside your sock drawer.
Pro Tip: DON'T store pocket pussy with other sex toys, especially soft ones like masturbators, as they can melt together, ruin your toys, and make a big mess.
FAQs
Can you make a pocket pussy at home?
Yes, you could, and people have made their own DIY masturbators and sex toys for millennia. But we wouldn't recommend it.
For one, it is probably not completely hygienic. Some of the things people use, like gummy bears and fruit, are not meant to go on your penis.
Plus, nothing feels as good (except the real thing) as a masturbator made by a manufacturer with years of experience in perfecting them to make them as pleasurable as possible. After all, that's what they do best, so if it's not broken, why try to fix it?
Do yourself a favor and go for the real deal. You'll be much more satisfied in the long run, instead of trying DIY hacks that just lead to frustration and fewer orgasms.
Do I need a particular size?
Most types of pocket pussy toys are one-size-fits-all. This is because they are super stretchy and will extend to accommodate most penis sizes.
But always check the product description which tells you the insertable length of the toy as well. Typically, measurements can vary between 5" internally to up to 9" in length internally. Keep in mind that a mini pocket pussy will be smaller in size, and ones that are housed inside a can, like a Fleshlight only have so much maximum length, unless the end-cap is completely removable, which some of them are.
How do Pocket Pussies differ from Fleshlights?
Good question. The main answer is branding. Fleshlights come in a plastic casing, like a flashlight, to make them more discreet, whereas ordinary pocket pussies do not have outer casings. However, many manufacturers make male masturbators similar to Fleshlights, which are housed in a case or can.
Conclusion
Now that you have learned the best ways to use a pocket pussy, we hope you will get the most enjoyment from your new little friend. Remember to use lots of lube, try various types of strokes, add a vibrator for more stimulation, and keep your toys clean. This way you will get the most pleasure from your pocket pussy and be able to enjoy it for years to come. ( ß See what we did there?)
Looking to get a new realistic pussy pocket? Check out our full line of male masturbator toys and pocket pussies for all your solo pleasures from Lovehoney US!
Recommended Pocket Pussies
More Sexual Happiness Advice
You can never know enough about sex, right? Why not join us on our sexploration journey? Stay up to date with the latest advice on our blog, the Lovehoney forum and the weekly Sexual Happiness podcast.