4 Ways You Can Use These Under-Mattress Restraints
You don't need to be a brooding billionaire to transform your bedroom into The Red Room from Fifty Shades – simply pick up an under-mattress restraint set and you've got yourself a BDSM boudoir in the making!
For the uninitiated, we've got an introduction to under-mattress restraints, and four different ways you can enjoy the Bondage Boutique Bound to Please Under Mattress Restraint set.
Under-mattress restraints fall into the 'Bondage' category of BDSM. As the name suggests, they sit under your mattress. When you're ready for some no-holds-barred bondage, you simply connect wrist and ankle cuffs to the ends of the under-mattress restraint and transform your bed into a pleasure podium.
When you're done, you can disconnect the cuffs and leave the restraint tucked under your mattress – leaving no unsuspecting visitors to your house any the wiser.
---
The Bondage Boutique Set
Let me tell you, this under-mattress restraint puts total restriction at your fingertips. The straps extend to 4 feet 2 inches each, meaning that this restraint is compatible with most beds, including super king size models.
The Velcro wrist and ankle cuffs are non-intimidating and make changing positions or stopping play a breeze. Plus, faux fur lining caresses your wrists and ankles – because being tied up doesn't have to feel uncomfortable!
This Bondage Boutique under-mattress restraint is easy to set up and intuitive to use – but just in case you need some extra-inspiration, here are four tried-and-tested ways that you can use these under-mattress restraints.
Remember to have a chat about before you begin and always agree on a safe word that either partner can use to indicate they want to stop.
---
1. Hands-Free Fun
Sure, this set comes with wrist and ankle cuffs but who says you have to use them all at once? Securing your wrists and leaving your legs unrestrained is a perfectly pleasurable option – one that's particularly recommended if you're brand new to bondage.
This way, you'll be able to open and close your legs, raise them up and rest them on your partner's shoulders - basically enjoy the full range of movement from the waist down while still enjoying delicious wrist restraint.
---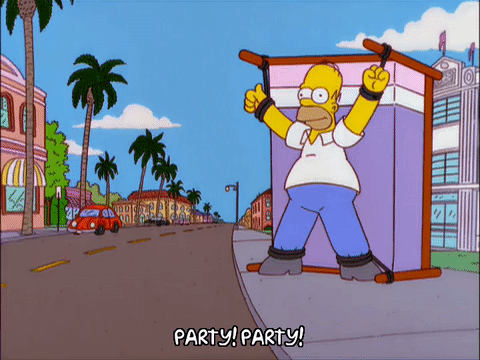 2. The Four-Poster Position
Here is where you can start to use this under-mattress restraint to its full capacity, by surrendering to the classic four-poster position.
Strap in your ankles and wrists and let your partner work their magic on your supine body.
Now's the time to get your favourite sex toys involved. Hand over that beloved vibrator or stroker and let your lover drive.
---
3. The Reverse Four-Poster Position
Normally, face-planting in front of your crush is something to be avoided, but this under-mattress restraint is the exception to the rule.
Go A over T on purpose and get you or your lover strapped in facing downwards on your bed.
If you've already a fan of anal play, this reverse 4-poster position is going to tickle your fancy.
---
4. Feeling Kinda Cross
No, we don't mean 'having an attitude' kind of cross, we mean lying across your bed the other way around!
Restraining yourself or your partner longways across your bed is a perfect precursor to some mind-blowing oral sex. This position means that the unrestrained partner is able to kneel down on the floor and be right at eye level with your party zone.
If you want to level up, you can use a toy that mimics oral sex on your restrained partner instead, and that leaves your mouth free to roam elsewhere. And if you're already asking yourself "Which sex toys feel the most like oral sex?", we have the best ones right here.
---
Final thoughts
These are just four basic ways you can use the Bondage Boutique Under Mattress Restraint set.
In reality, you are only limited by your imagination and (unfortunately) the laws of physics. Bring an under-mattress restraint back to your boudoir today – you can thank us later!
---
Audrey Andrews is a student blogger for Lovehoney. In her spare time she loves to do craft, but would not advise knitting your own condoms.