REVEALED: 75% of Americans Have Done WHAT on July 4th?!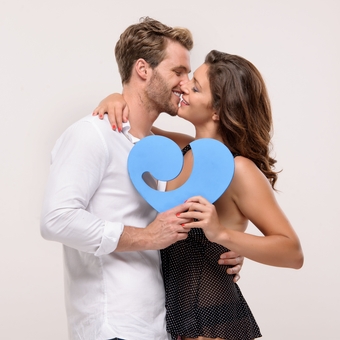 Happy (almost) 4th of July, everyone!
We recently asked you to complete our Sexy Summer Survey, and you came out in your droves to tell us all the details of your fun in the sun. Well the results are in, and they speak for themselves!
It won't come as any surprise that as a nation, we love celebrating July 4th. It's also clear that we love sex too. But who knew we were so good at multi-tasking?!
That's right, something about this day must make us frisky, because a whopping 75% of us have had sex on July 4th, while a quarter of Americans have snuck off during 4th of July celebrations for a quickie with their partners!
We're delighted the US as a nation is so patriotic and happy to get down and dirty for our good country. But the revelations don't stop there! Read on for more of the shocking results…
---
Baby, You're a Firework
As we mentioned above, we were shocked to hear that 25% of Americans had snuck off during their 4th of July celebrations to have sex. Have you ever left your BBQ or Independence Day party for frisky fun? Or are you inspired by the late-night fireworks show to make your own sparks fly in the bedroom? Of our survey takers, 41% said they find fireworks romantic, while 12.5% find them erotic. A further one in six people (16%) said they have enjoyed sex during the July 4th fireworks.
Outdoor Adventure
Have you ever had sex outdoors? Well if not, you're in the minority among your peers, because we discovered a whopping 77% of Americans have had sex outside. That's over three quarters of the country! When you break down those figures, it becomes obvious that al fresco loving is more of a female trait - 80% of women have proudly stripped down for outdoor sex, compared with only 74% of men.
Just be careful that you don't get caught in a compromising position outside, however. Public sex is a misdemeanour in all US states, and you could get in a spot of trouble if you're caught.
Location, Location, Location
We also asked you to share with us your favorite spots for a bit of outdoor nookie, and here's where the differences between the sexes became evident.
Just over half of the women who took our survey identified the park as a lovemaking location, compared with only 41% of men.
However, sex on the beach is more popular with men (47%) than women (36%). Sounds like a waterproof cock ring (like the Double Ding Ding Vibrating Cock Ring, pictured right) would come in handy, then.
New Year, New Screw
While something about July 4th clearly inspires passion in many American couples, it is not the sexiest of our public holidays. When we asked you to tell us your favorite holiday to get laid, only 6% of you chose 4th of July.
It seems we like to start our year off as we mean to go on, as almost half of Americans (44%) chose New Year's Eve as the sexiest holiday. Other popular answers were Halloween (21%) and Christmas Day (13%). Labor Day came bottom with just 3% of couples choosing it as sexiest.
---
Shop Red, White and Blue for the 4th of July!
Feeling patriotic? Show your colors with some Independence Day-themed sex toys and lingerie from Lovehoney. We've chosen our favorite red, white and blue products below for you to check out.
Lingerie
---
Sex Toys
---
Everything Else!
---
You may also like: